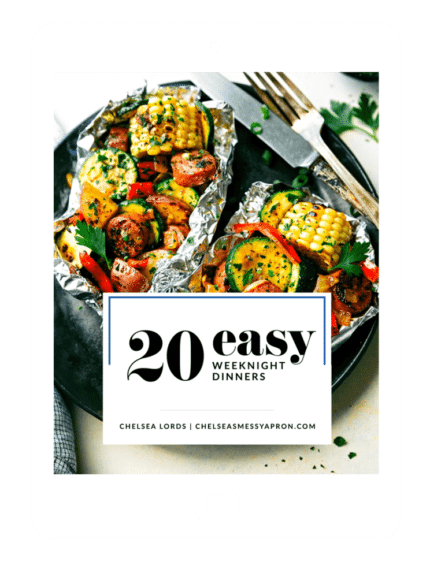 Subscribe and get a free eCookbook!
If you're anything like me, the last thing you want to do after a long day of work is to slave away over dinner in the kitchen. That's why I put together a collection of my favorite easy weeknight dinners--so you can spend less time in the kitchen and more time doing the things you love!
Super simple, tasty, and healthier Chicken Fajita Bowls. Start your bowl with rice, top it with chicken "fajitas," and finish it with your favorite fajita toppings. The first "family car" we had was a super light and tan fabric interior. This past January we switched out the car and my choice was black EVERYTHING — black…
An easy one pot dinner of smoked sausage, tender cabbage, red potatoes, and carrots.  This One Pot Sausage, Cabbage, and Potatoes dinner has got to be one of the ugliest dishes I've ever had the challenge of photographing, but please do not let looks deceive you — this meal is INSANELY good. It's packed with flavor…
Delicious chocolate ice cream made with better-for-you ingredients, packed with protein, and drizzled in a delicious caramel sauce. Special thanks to Premier Protein for partnering with me this year to bring you delicious treats like this healthy chocolate ice cream with caramel sauce! Healthy Chocolate Ice Cream I know what you're thinking – this must…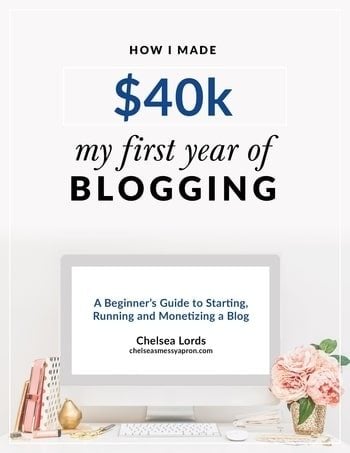 Ebook
How I Made $40k My First Year of Blogging
by Chelsea Lords
I made $40,000 my first year of blogging and I want to show you how! This book contains everything I learned in my first year of blogging. It shares my tips, tricks, secrets, and most importantly everything I wish I had known when starting my blog.