This coconut chicken curry is packed with delicious flavors and made easy on the stovetop.
I officially have a two year old on my hands. Grey turned two this past Saturday (I wrote a short re-cap + some pictures here if you are interested!) and he even learned how to hold up two fingers to show us his age. Occasionally he holds up two fingers on each of his hands, but hey, we're getting there.
He had a blast unwrapping presents, getting sung to, eating cake + ice cream, and playing with the ridiculous amounts of balloons around the house. As much fun as he was having, I'm pretty sure I was enjoying watching even more!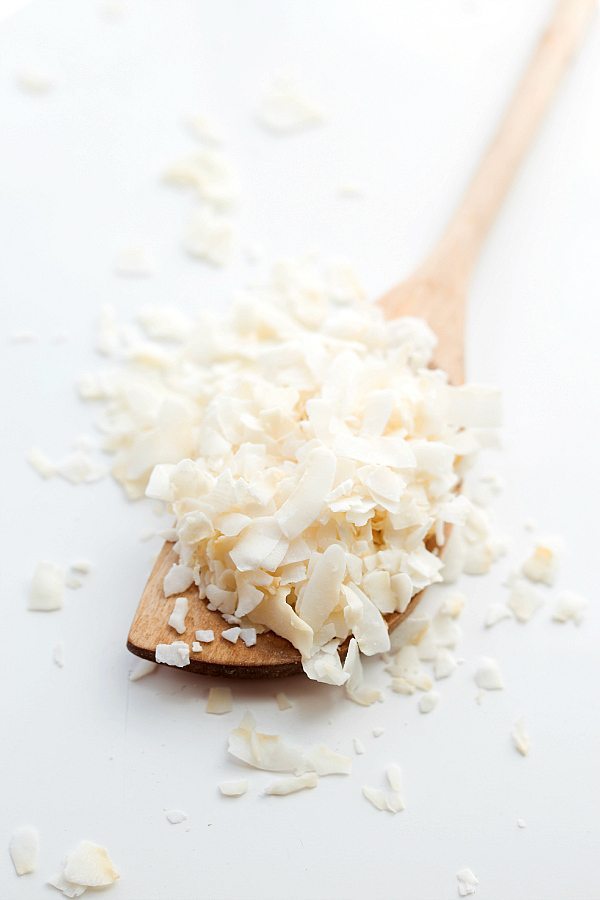 Anyways let's get to the food!! I promised myself when we left Australia I would make a lot more "curry" dishes. The husband and I became completely obsessed with Thai food and ate it more than twice a week while we were there. We still haven't found a restaurant here like our favorite one in Perth so I decided it was time to try and re-create some of our favorite recipes. First up, this coconut chicken curry. It's ultra flavorful and pretty easy to make. While it takes a while to simmer and thicken, it's so worth it.
And especially if you love the smell of curry – it won't leave your home for a couple days 🙂
Coconut Chicken Curry
Ingredients
1 and 1/4th

pound

boneless skinless chicken breast

1/2

teaspoon

salt and pepper

1

tablespoon

curry powder

2

tablespoons

vegetable oil

separated

1

small yellow onion

chopped

1

teaspoon

minced garlic

1/4

teaspoon

dried ginger

1

(~3/4 cup)

medium red bell pepper

seeded and chopped

1

can (14.5 ounces)

fire-roasted diced tomatoes

1

can (13.5 ounces)

sweetened coconut milk

lite not recommended

1

can (8 ounces)

tomato sauce

2

tablespoons

white sugar

Rice

for serving

Optional: 2 tablespoons flaked coconut, red pepper flakes
Instructions
Cube your chicken into bite-sized pieces (remove any fat). Rub the salt and pepper into the chicken pieces.

Heat up 1 tablespoon of the vegetable oil with the curry powder in a large skillet over medium-high heat. Set your timer and stir together over the heat for 5 - 7 minutes. This helps the flavor develop.

Add in the chopped onion, minced garlic, ginger, chopped red pepper, and remaining tablespoon of oil and continue to stir for another 5 minutes or until the onion is translucent and the pepper is tender.

Stir in the drained diced tomatoes and cook for another 2-3 minutes.

Add in the chicken, reduce the heat to medium, and cook until the chicken is no longer pink inside (about 7-9 minutes).

Pour coconut milk, tomato sauce, and sugar into the skillet. Stir to combine the ingredients.

Reduce the heat and simmer (I left it uncovered), stirring every 15 minutes or so for about 50-60 minutes or until the sauce is thickened.

If desired top with coconut and red pepper flakes for an extra kick.

Serve over rice of your preference.
Recipe adapted from Betty Crocker 300-calorie dinner cookbook and AllRecipes.
Easy honey lime chicken kabobs
Crockpot BBQ Ranch Chicken Tacos
An easy one pot pesto chicken tortellini