The best possible version of French Dip sandwiches — made into oven-baked sliders with a delicious buttery topping!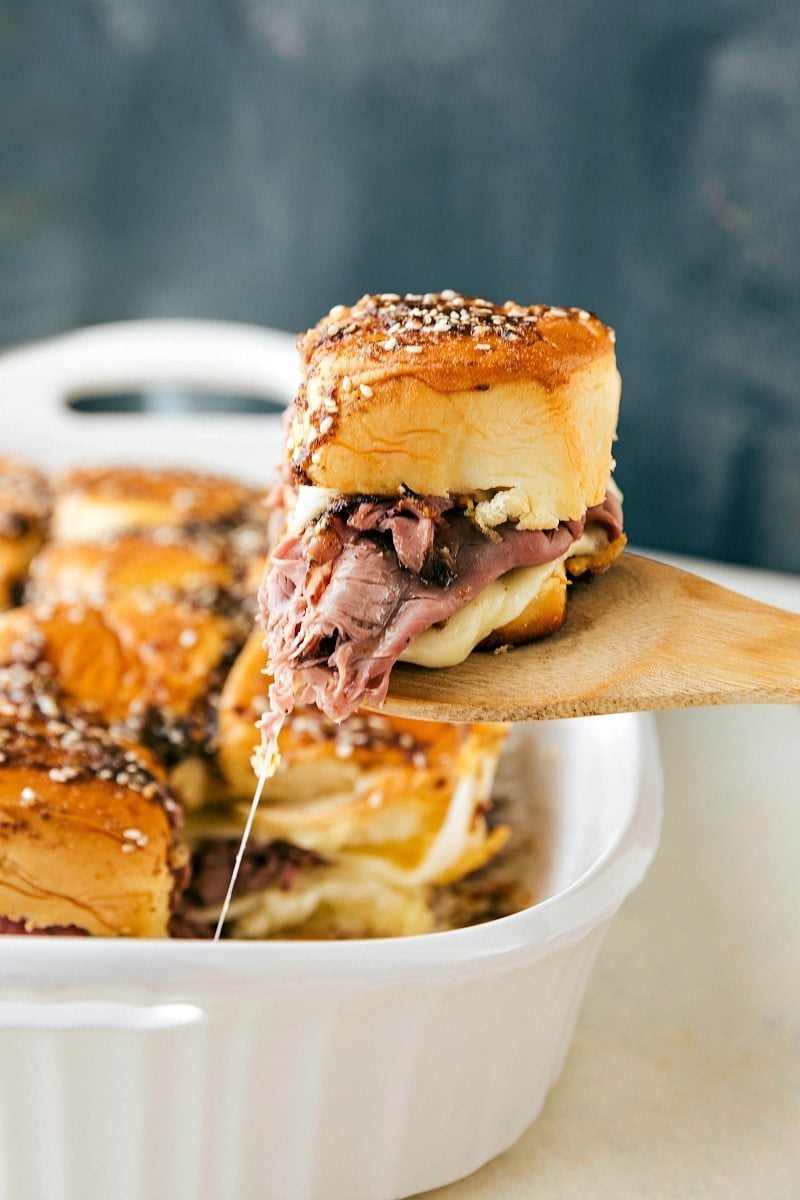 One of my mom's go-to "recipes" growing up was French Dip sandwiches. She'd buy buns, deli roast beef, provolone cheese, and a packet of Au Jus mix.
We'd help out by buttering the buns and putting the meat and cheese on them. She'd broil them in the oven while making a quick stovetop Au Jus via the prepared packets.
The Au Jus was the definite winner because, as many of you know, kids LOVE to dip. We'd each get our own little bowls to put Au Jus in and dip every tiny little section of our sandwiches in the Au Jus. It was a mess I'm sure, but we loved it.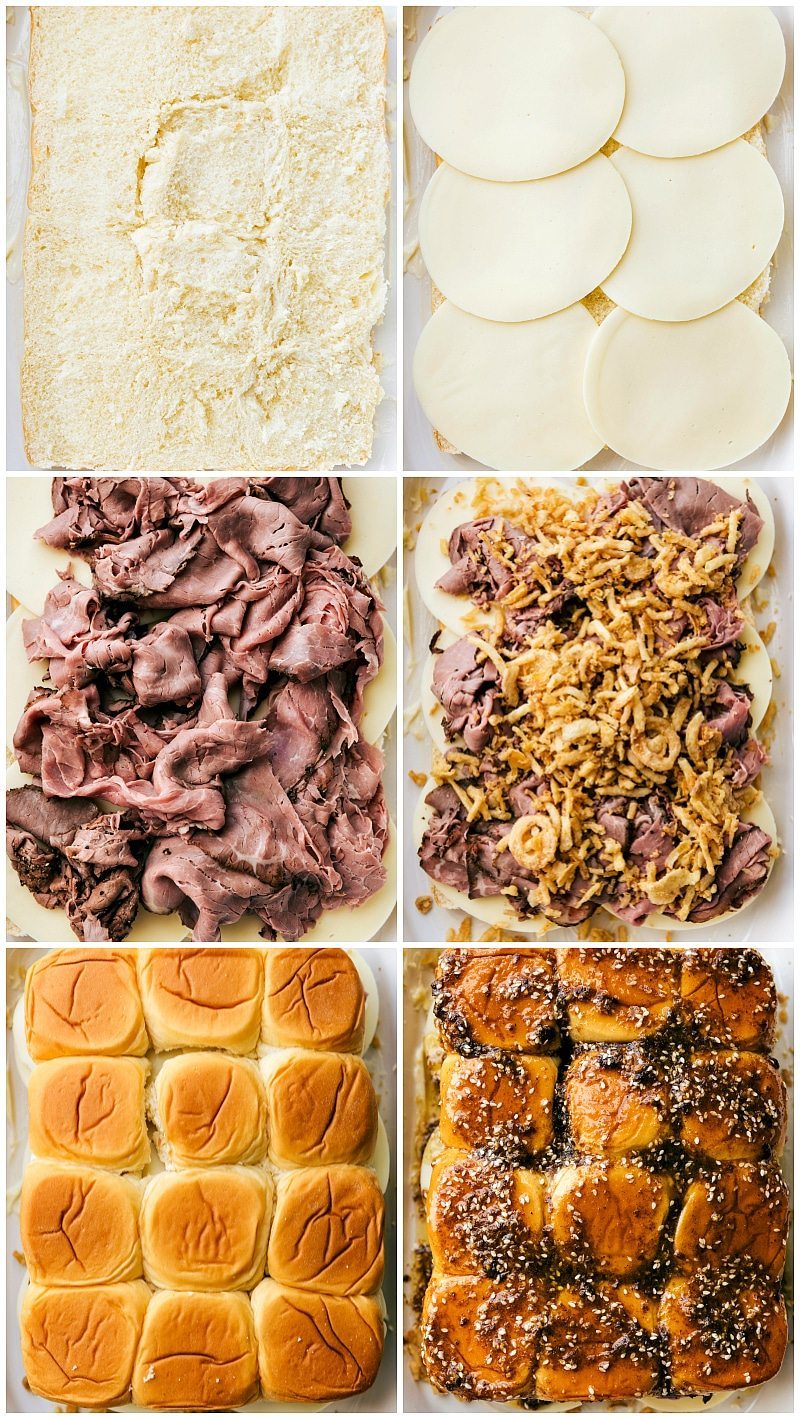 Since my toddler is at the age where dipping is ev.er.y.thing (seriously, he can't seem to eat a meal without a side of ketchup ?) I thought it was time to introduce him to some au jus sauce. But these french dip sandwiches got a little upgrade to SLIDERS. French dip is SO much fun this way!
The seasoning topping is amazingly delicious. The topping is a few spices + some au jus mix (that you'll then use later for a dip!) + sesame seeds + butter. You might worry about the bread getting soggy, but it doesn't at all. You also don't need to use all of the butter seasoning mixture, just enough to coat all the top generously and then you can save the last of the butter mixture in the fridge to top breads or steak of whatever — the seasoning will work on a lot of things.
Since there are so few ingredients, the ingredients you use are definitely important. First, the rolls. You'll want Hawaiian sweet rolls for these because of their flavor, texture, and how they hold up with that seasoning butter mixture on top. The top gets a little crispy and the rest stays soft, buttery, and delicious.
Next, deli meat. Huge plug here for fresh cut deli meat since that is one of the biggest components in these sliders. ALSO since it's getting baked, you want to aim for a rare cut of roast beef so it will be still tender, moist, and flavorful after being cooked (and reach about medium+). The exception is if you like very well done meat then you'll want to get a deli meat that is cooked at medium or higher temperature and then it will be very well done after the baking.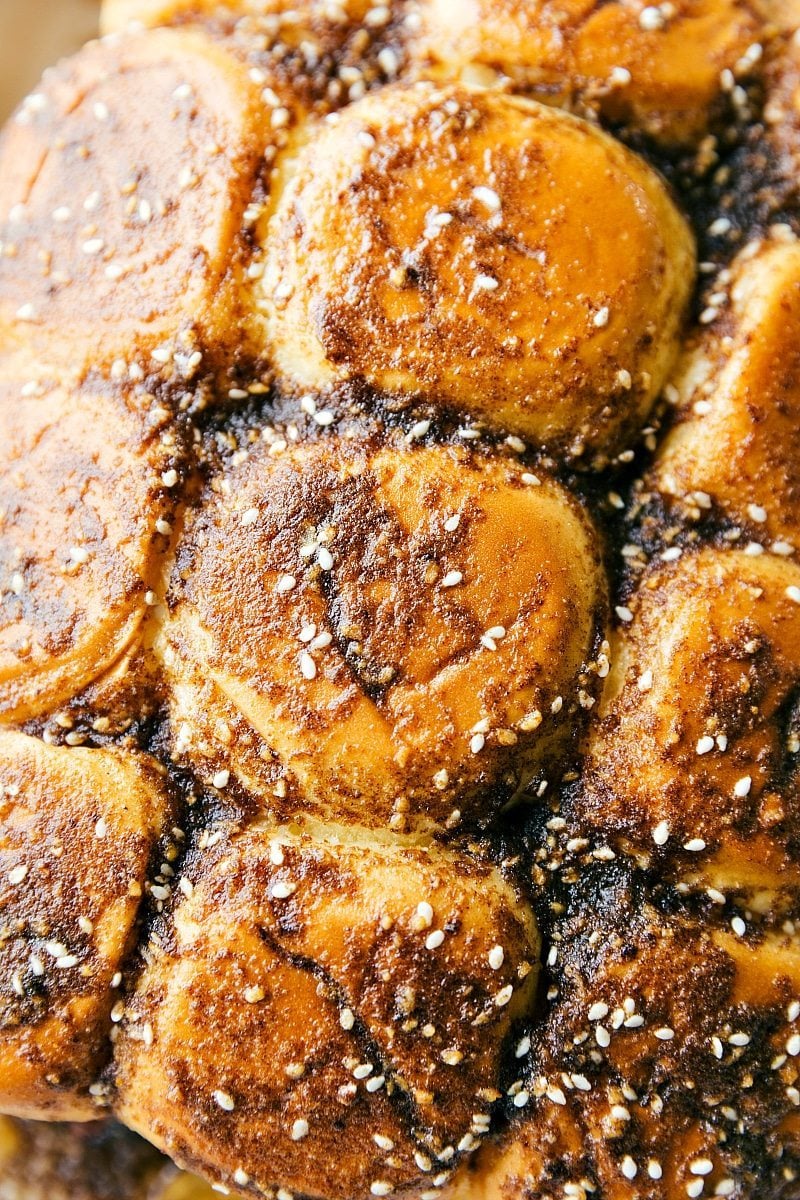 Next, the french fried onions. These are optional and not usually seen on a french dip sandwich but they add a nice flavor and crunch if you like onions. Totally optional — if you love them add them, if you aren't sure add them to a few sliders, and if you hate them — they won't be missed.
And last but definitely not least is the provolone cheese. I've mentioned many times how much I love real cheese and how big a fan I am of Sargento cheese, so of course that is what I use here.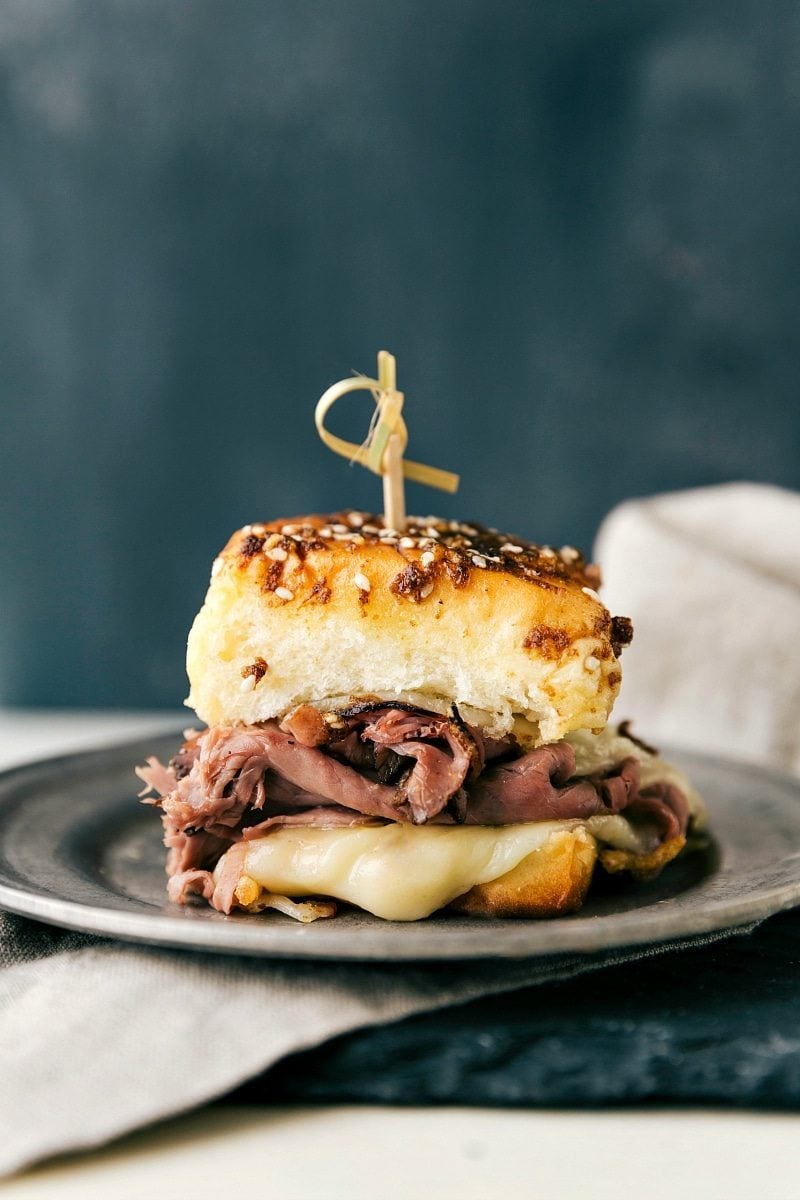 Pair these French Dip Sliders with these side dishes:
More Slider Recipes: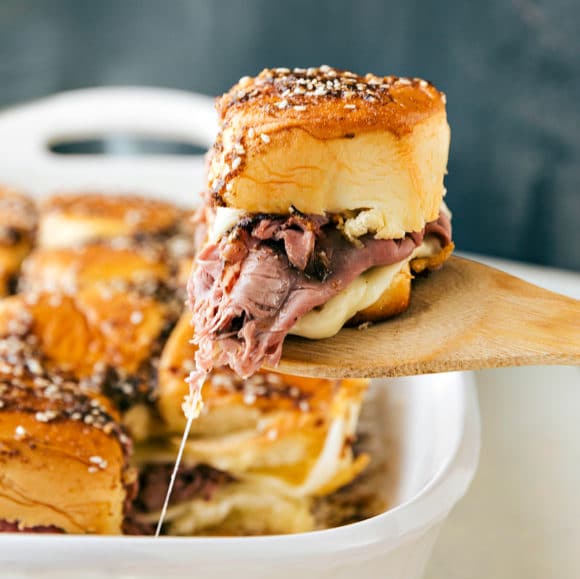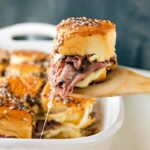 Easy French Dip Sliders
The best possible version of French Dip sandwiches -- made into oven-baked sliders with a delicious buttery topping!
Keyword:
french dip sliders
Ingredients
2

tablespoons

unsalted butter,

softened

1

package

Hawaiian sweet rolls

(12 rolls total)

1

pound

deli roast beef*

12

slices

Sargento provolone cheese,

separated, 1 package

1 and 1/2

cups

French fried onions,

optional
Seasoning
8

tablespoons

unsalted butter

1

packet

Au Jus seasoning mix,

separated

1

teaspoon

Worcestershire sauce

1

Tablespoon

toasted sesame seeds

3/4

teaspoon

dried minced garlic

1/2

teaspoon

onion powder

1/2

teaspoon

seasoned salt,

optional**
Instructions
Preheat the oven to 350 degrees F.

Butter the bottom of a 9 x 13 baking dish with the softened unsalted butter.

Without separating the rolls, slice the package of rolls in half (see video).

Place the bottom half of the rolls in the baking dish. Top with the 6 slices of the provolone cheese, roast beef, french fried onions, remaining 6 slices of cheese, and the other half of the rolls.

In a small bowl, melt the butter in the microwave. Mix in 1 tablespoon of the au jus seasoning mix, Worcestershire sauce, sesame seeds, dried minced garlic, onion powder, and seasoned salt **(I like things salty! If you don't leave this out). Whisk until well combined.

Top the rolls evenly with this mixture (you don't need to use all of it, we usually use about 3/4ths) but just make sure all the rolls are entirely coated. If you have leftover put it in the fridge to top steak or bread at another time.

Bake the sliders uncovered until the cheese is gooey and the tops of the rolls are golden brown -- about 15-20 minutes.

Remove and cut the sliders with a very sharp knife.

While the sliders are baking, take the remaining au jus mixture and place in a small saucepan over medium heat. Add 2 cups cold water and whisk. Bring to a boil and then reduce the heat to a simmer to allow it to slightly thicken.

Serve with the sandwiches.
Recipe Notes
*I like to get rare deli roast beef because as it cooks in these sliders it becomes medium-medium+ **I like things salty!! If you aren't a fan of too much salt, omit this addition.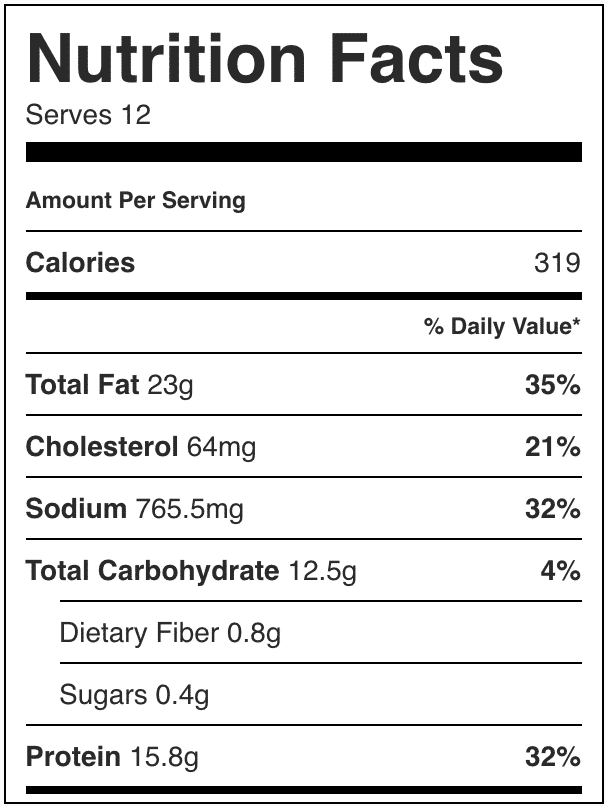 More Easy Dinner Recipes: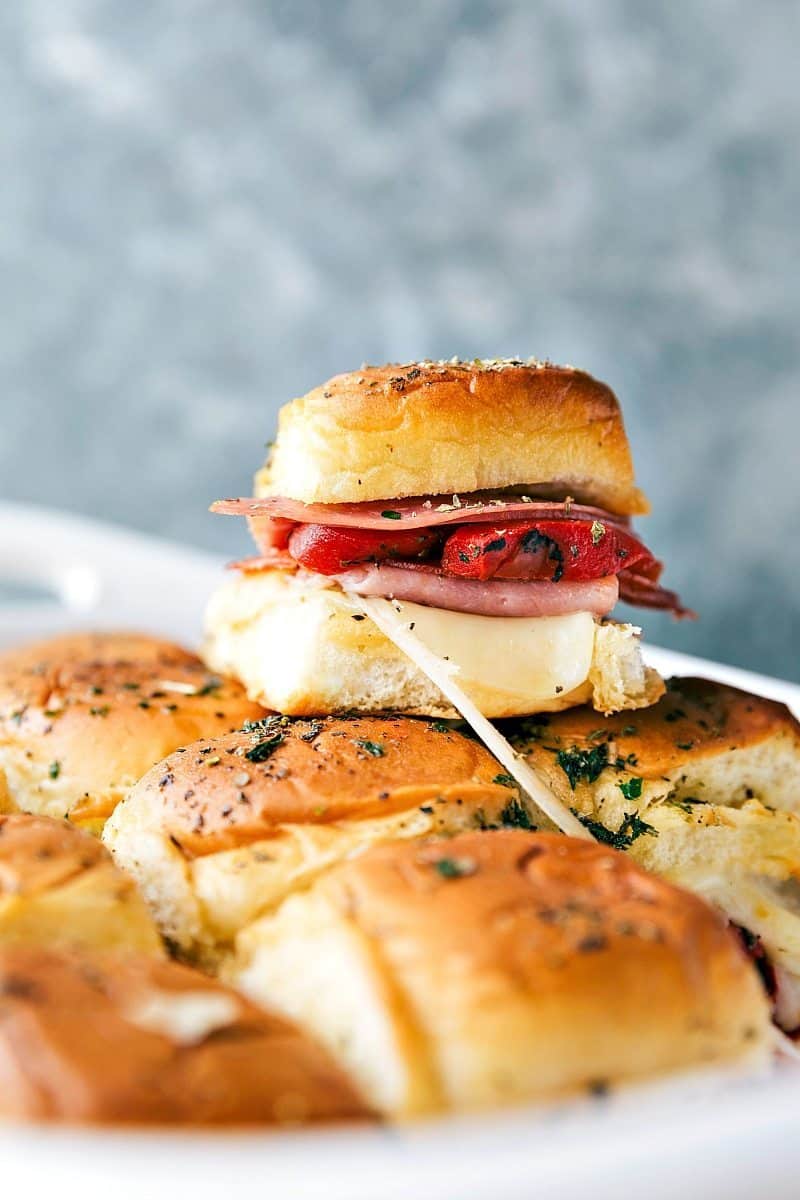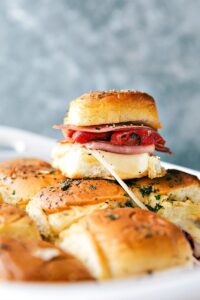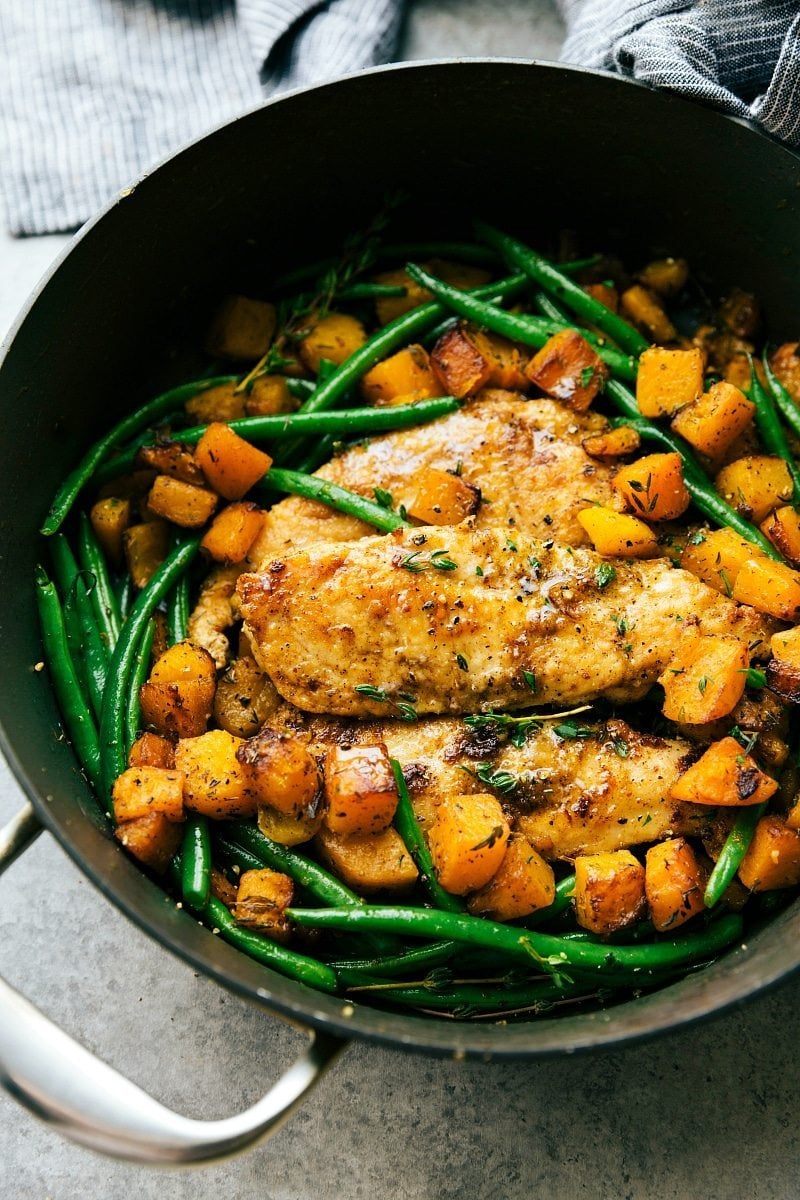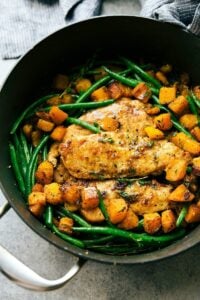 Skillet Chicken and Butternut Squash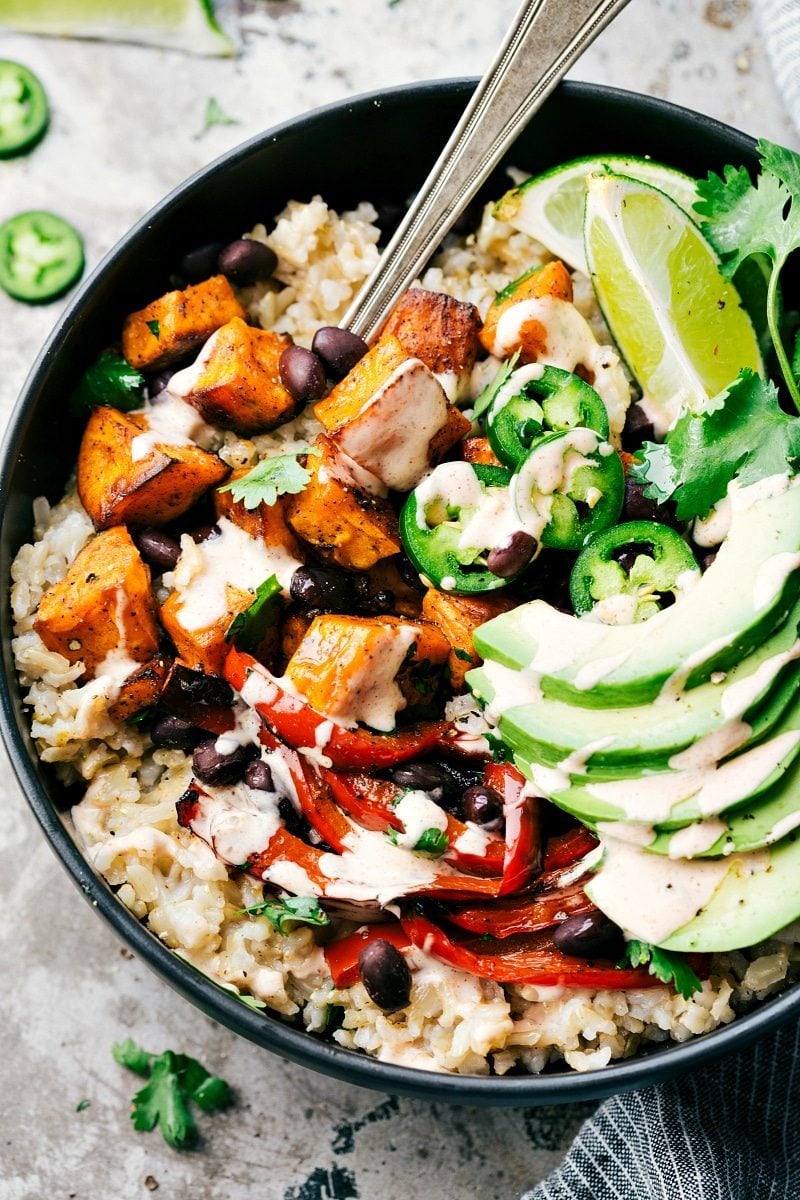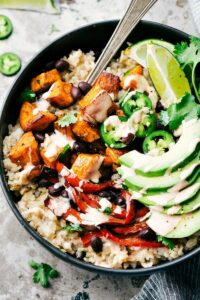 Sweet Potato and Black Bean Burrito Bowls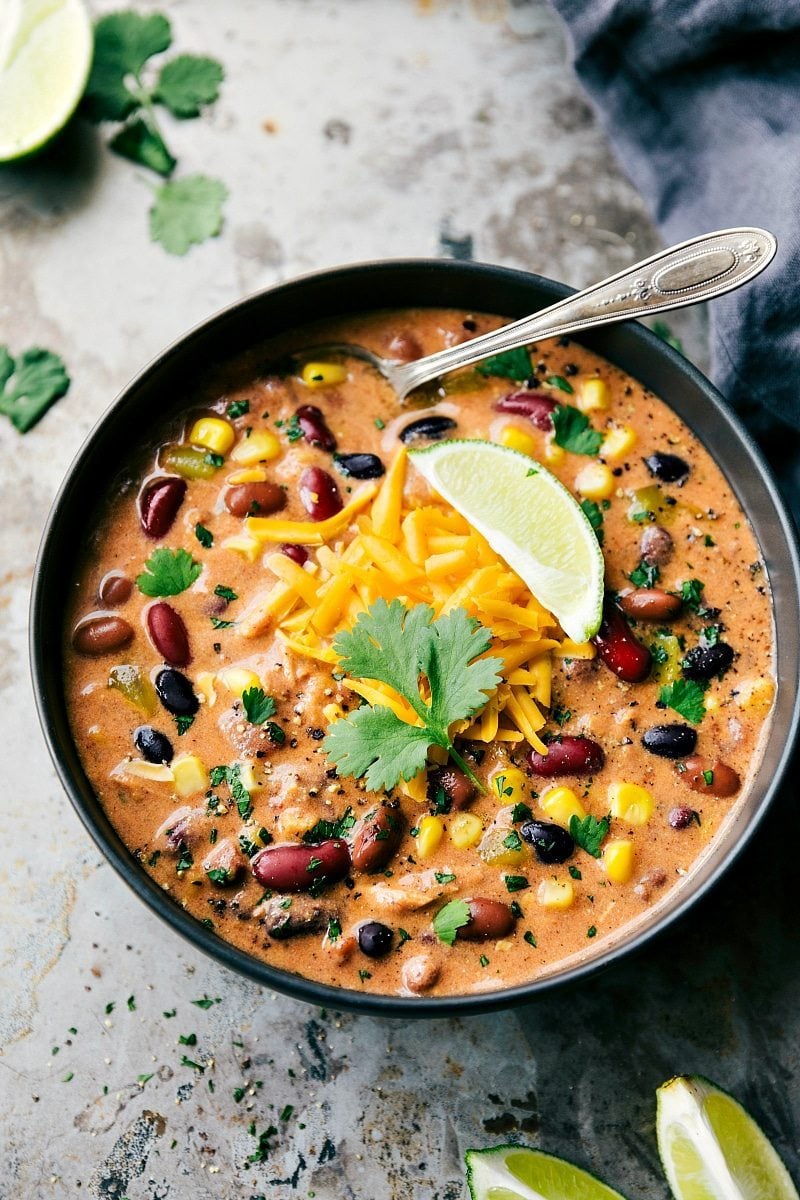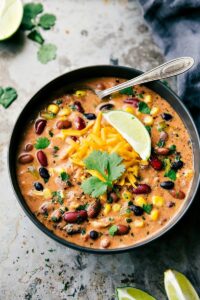 Crockpot Creamy Chicken Taco Chili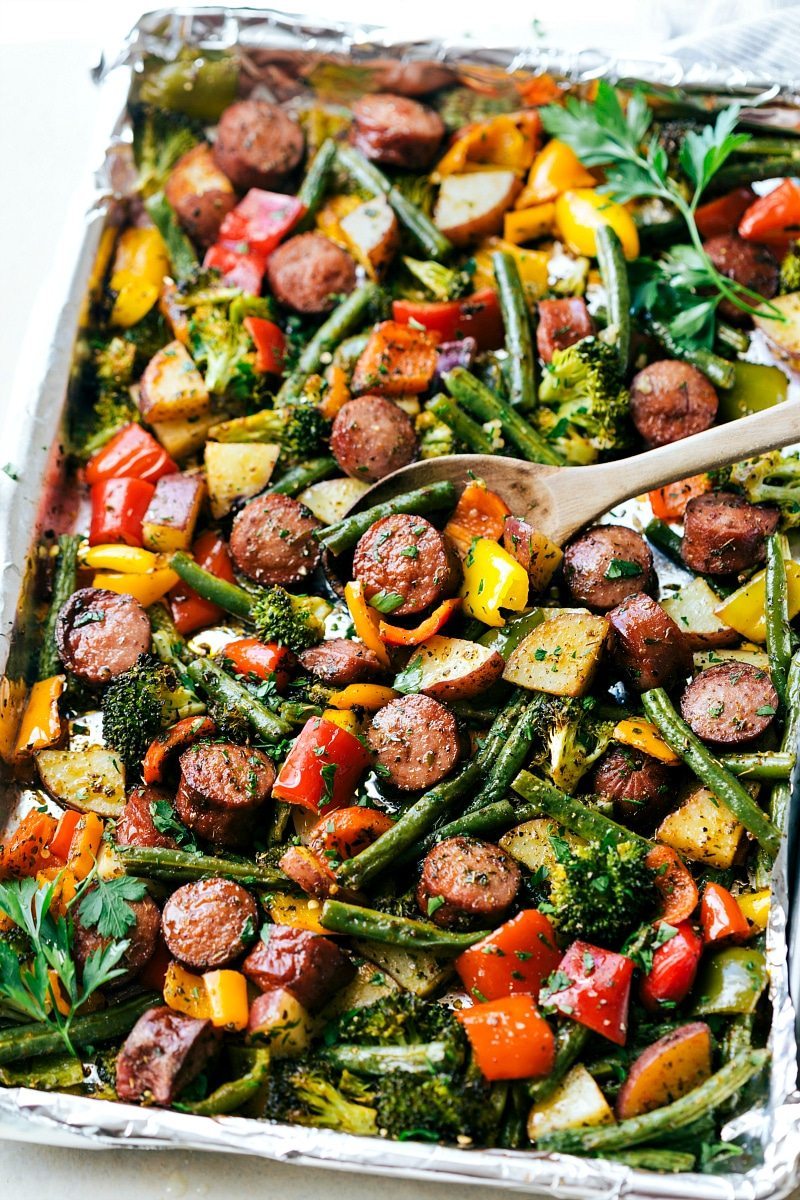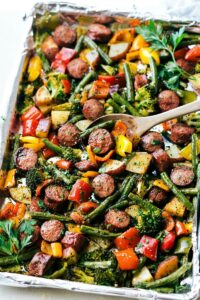 One Pan Healthy Sausage and Veggies