A deliciously thick and creamy peanut butter cup shake packed with protein. This chocolate + peanut butter flavored shake is healthy and good for you – perfect for a breakfast, snack, or a post work-out drink.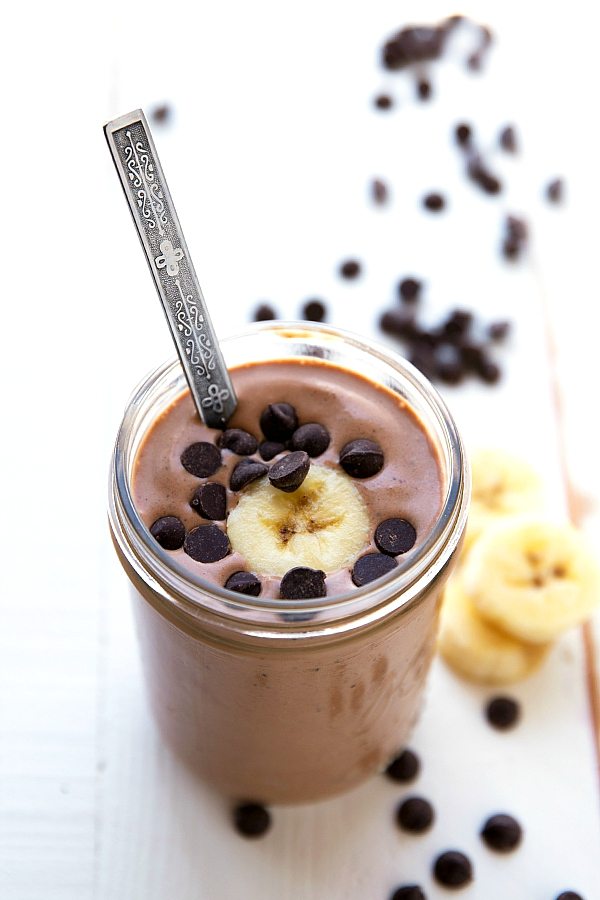 Airports and airplanes are the worst for catching a cold or virus! I think every single time I've flown, I end up with something a few days later. And unfortunately, this travel was no different. Despite my best efforts to keep our hands clean and everything sanitized, both the babe and I ended up with a cold.
It's been so hard to drag myself out of bed and especially when all the babe wants to do is cuddle – poor guy. (The one awesome thing about being sick is lots and lots of cuddles which I
When I'm sick, there's nothing like burning hot soup or a freezing cold shake – both seriously help a sore throat! Also, I always think the healthier I can eat, the quicker I can beat the sickness. So I created this chocolate & peanut butter shake – one for me and one for the babe. And I ended up making another one shortly after since the babe wanted to eat both his and mine. He chugged this shake down!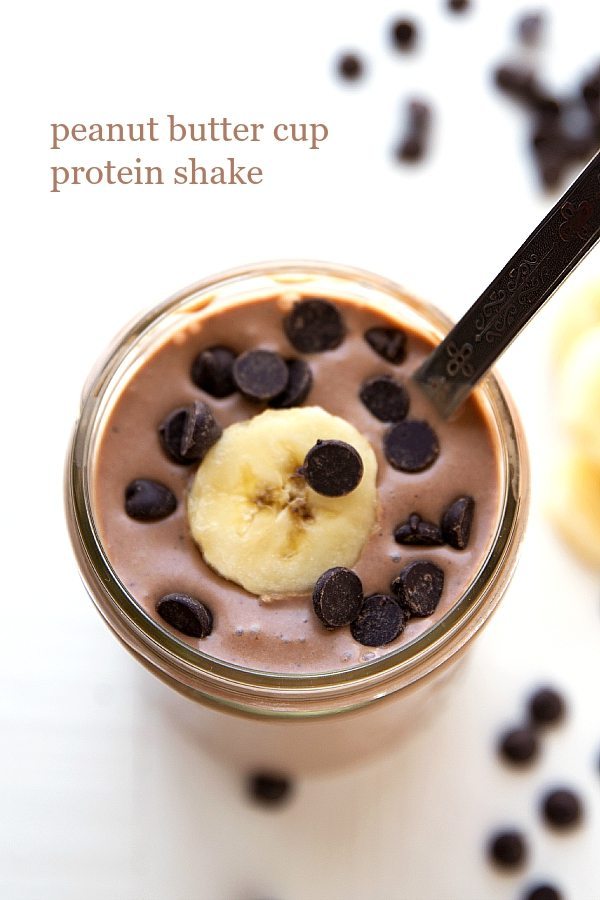 A few years ago when the husband and I lived in Boston, we were right next to a health food store – it was a 30-second walk from our apartment. When I went shopping there I was first introduced to chocolate soymilk and almondmilk. I've been a religious vanilla (or plain) almondmilk and soymilk drinker for years now. But the chocolate version was new to me.
I still remember the first time I bought it – I practically finished the whole carton the same day! I've been hooked ever since.
Anyways, it was back in this little apartment in Boston that I first created this peanut butter cup protein shake. I've been making it for a few years now so it's about high time I share it with you! It all starts with some chocolate soymilk – one cup to be exact. The soymilk and the chocolate protein powder are what creates the chocolate in the shake. A frozen banana gives this shake a super amount of creaminess and the rest of the ingredients are pretty standard – little bit of sweetener, vanilla extract, peanut butter (of course), and some vanilla yogurt.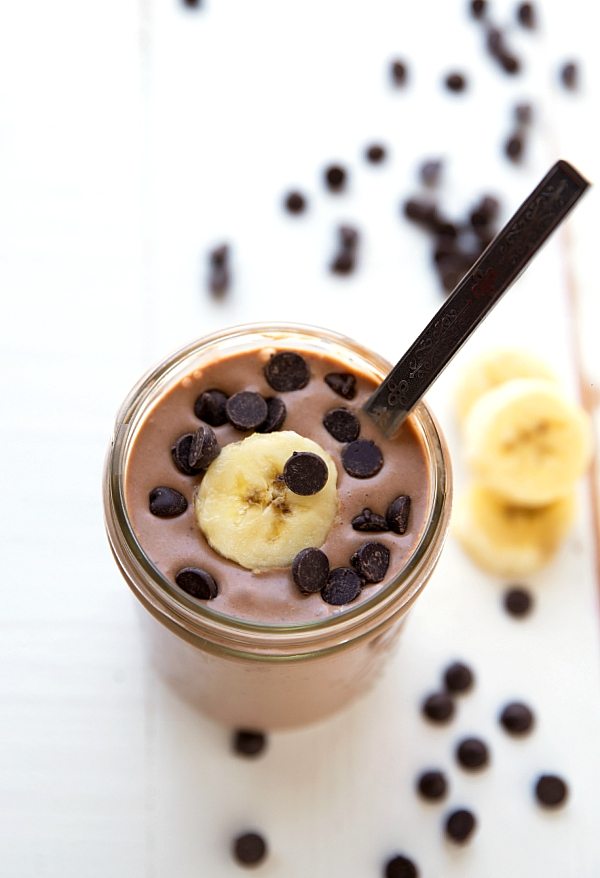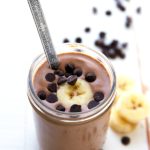 Peanut Butter Cup Protein Shake
Ingredients
1

large

banana

coined and then frozen

1

cup

chocolate soymilk or chocolate almond-milk

1

container (6 ounces)

vanilla or plain yogurt

3

tablespoons

peanut butter

1

tablespoon

chocolate protein powder

optional

1/2

teaspoon

truvia

or sub another sweetener

1/2

teaspoon

vanilla

Optional: 1/2 - 1 cup ice
Instructions
At least 2-3 hours previous to making this shake, remove the peel from the banana, slice into large coins, and place in a plastic bag in the freezer. (I usually freeze the banana the night before)

When the banana is completely frozen, combine it with the chocolate soymilk, vanilla or plain yogurt (Greek, low-fat, or regular), peanut butter, chocolate protein powder, truiva, and vanilla.

Add ice if desired for a larger and thicker shake.

Blend until smooth. Pour into a large glass and drizzle with extra peanut butter if desired.

Enjoy immediately.
Here are some more healthy shakes: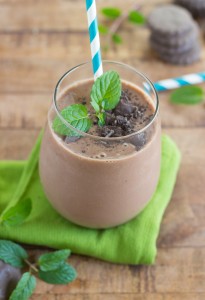 Butterscotch Apple Pie Protein Shake