The easiest shrimp dish! Only three ingredients double as a marinade and basting sauce to create this ultra-flavorful sweet honey-garlic shrimp. Plus a simple (optional) 3-ingredient dipping sauce!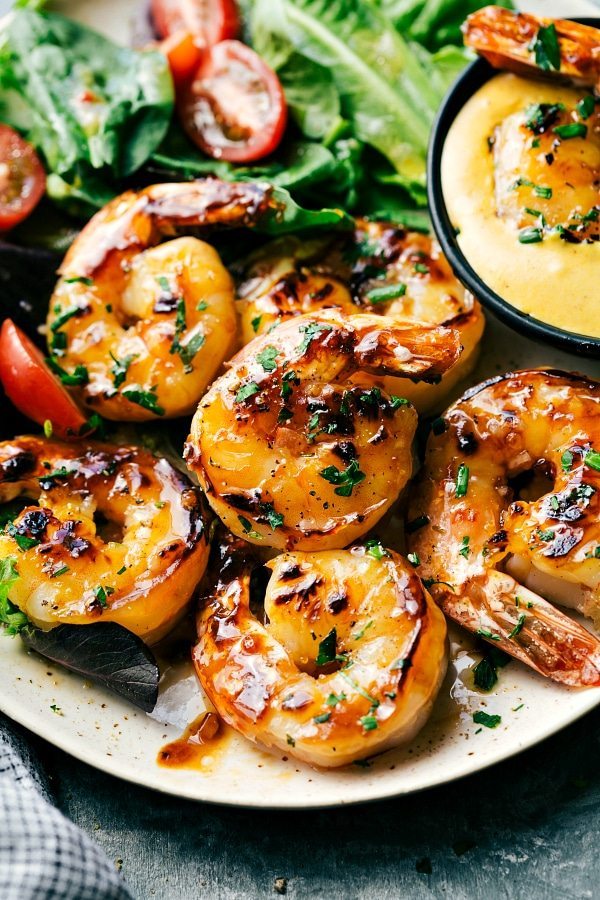 Hey everyone! How was your weekend? We are reeling from a crazy busy weekend and I'm wondering how it is already MONDAY? And not only that, but a Monday that is halfway through August for that matter! It feels like August just started and now it's halfway gone and schools are starting and life is getting back into a routine after a hopefully not-so-routined summer.
Which is why I've been saving this sweet honey garlic shrimp dish for nearly a month because I've been waiting for the perfect busy Monday to share it. There is nothing like having one of the quickest dinners with few ingredients for a busy day. And this isn't just a recipe that is quick with few ingredients (although it is that too!), it is also one that is HUGELY tasty. So little effort for such a delicious dinner!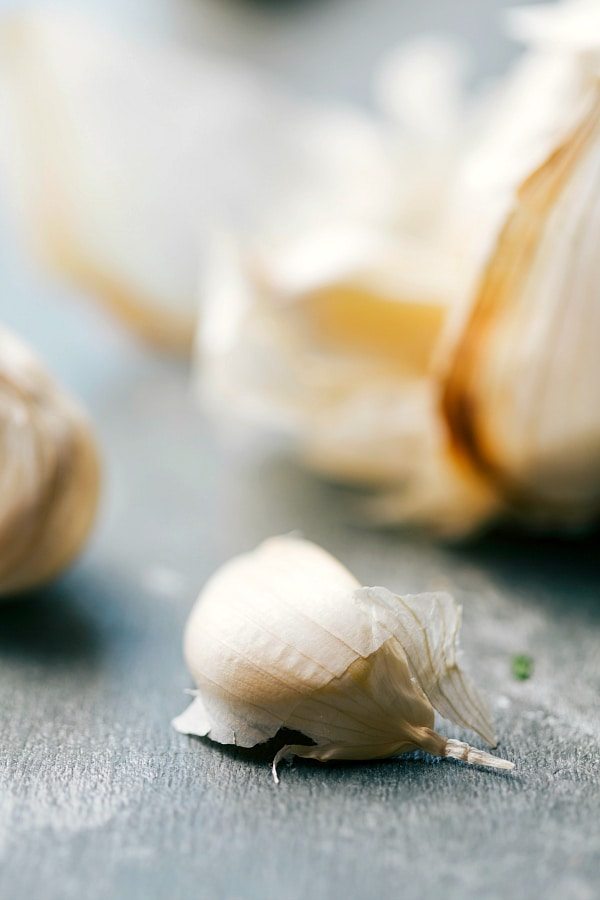 The husband is obsessed with shrimp, so I've been trying to make it more often. A couple of weeks ago he had a day off of work so I tried three different shrimp marinades/sauces and grilled them all up on skewers. It was so fun to taste test the three different grilled shrimps. And this recipe ended up the favorite!
Just last week we also tried a grilled herbed shrimp (mint, parsley, basil, and garlic) with an orange fennel couscous that was pretty delicious. The only complaint with that one (from the husband) was no dipping sauce. He is of a firm belief that shrimp should ALWAYS have something to dip it into.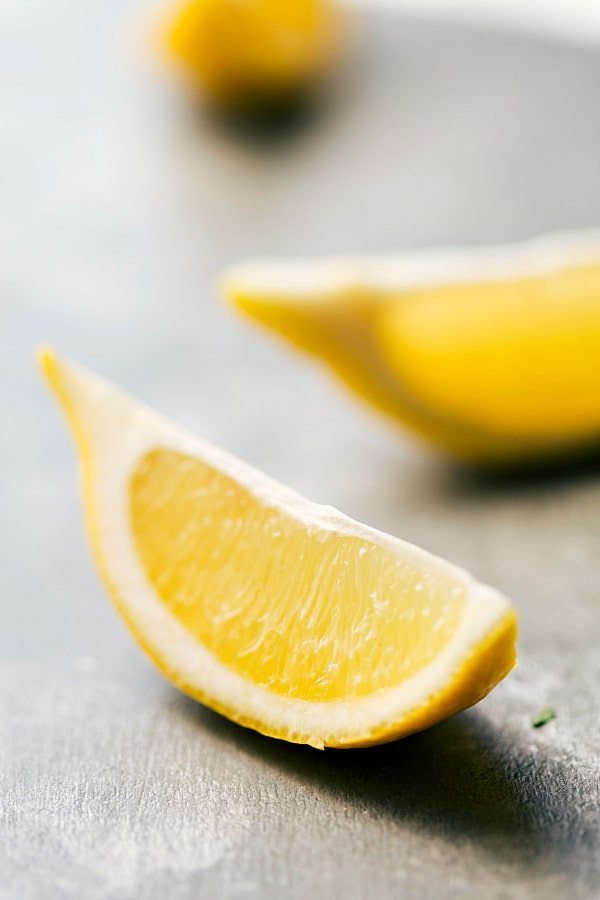 So back when I made the three different flavored shrimps to sample, I also made two different dipping sauces. An orange juice based one and our all-time favorite 3-ingredient chicken dipping sauce. I thought, why not try it with seafood since we love it so much with chicken?! It might sound weird, but if you are someone that needs something to dip shrimp in, it actually goes really well with this shrimp. The shrimp is sweet and the dipping sauce is sweet, but the flavors work!
The orange juice based sauce wasn't our favorite so I didn't include the recipe here. And another option — if you want to stay true to the few ingredients here, you can also whisk together 2 tablespoons honey with 2 tablespoons of the Italian dressing and use that as a dipping sauce!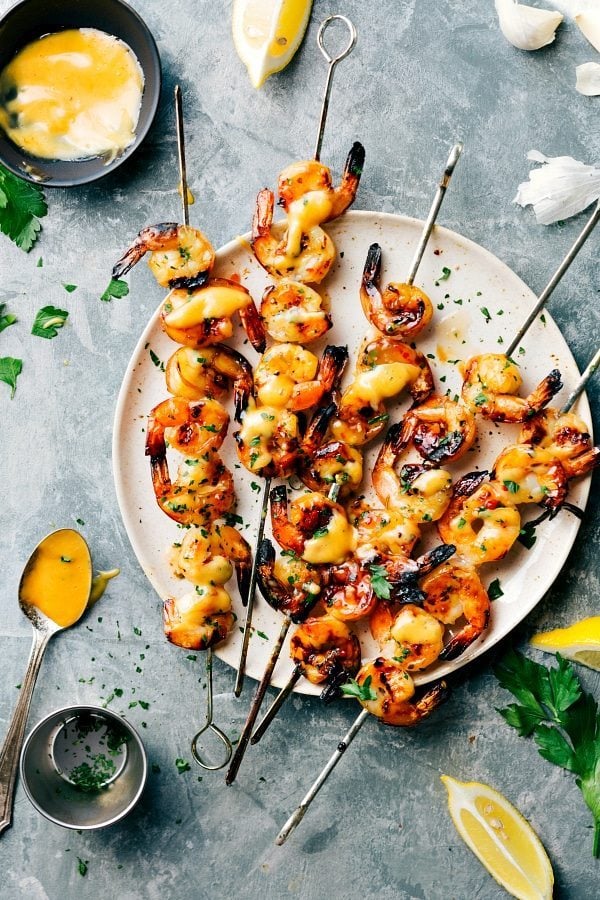 I'll be honest, grilling this shrimp is HANDS down our favorite way to enjoy it. That said, I've also tried it in a skillet in case you don't have a grill or want to make this in times when weather doesn't really permit grilling. (Although, my husband might tell you there is no weather that could permit grilling ?)
In the recipe card below I've included detailed instructions for either grilling or using a skillet to make this dish. ?? Enjoy!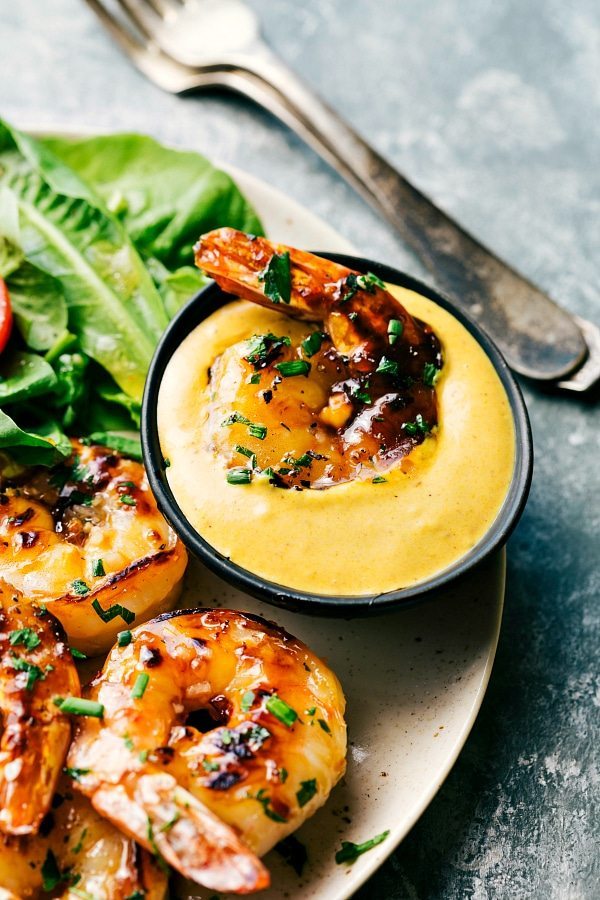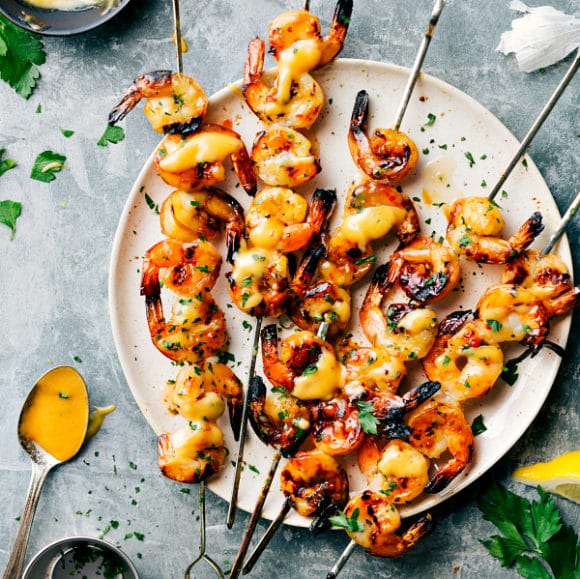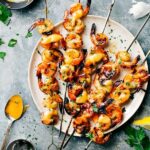 5-Ingredient Sweet Honey Garlic Shrimp
Ingredients
1

pound

regular-sized shrimp

peeled and deveined

1/3

cup

Italian dressing

1/3

cup

honey

1/4

teaspoon

minced garlic

Optional: Salt, pepper, lemon wedges
Optional dipping sauce**
1

cup

coleslaw dressing

found near chilled dressings/dips in the grocery store

2

tablespoons

prepared yellow mustard

1/4

cup + 2 tablespoons

Honey BBQ Sauce
Instructions
To Grill
Pat the shrimp dry with a paper towel. Season each side with salt and pepper.

In a small bowl, combine the salad dressing, honey and garlic. Whisk together and set aside 1/3 cup.

Pour the rest of the mixture into a large resealable plastic bag and add the shrimp. Tightly seal the bag and gently turn the bag to make sure all of the shrimp is covered in the marinade.

Refrigerate for at least 30 minutes. Cover and refrigerate reserved marinade for later.

Preheat the grill to medium heat and drain the shrimp, discarding the marinade.

Thread the shrimp onto skewers.

Grease the grill by coating a paper towel in olive oil and holding the paper towel with tongs and rubbing over the grill grate.

Grill the shrimp (uncovered) over medium heat for 1 and 1/2 minutes to 2 minutes per side. Baste constantly with the reserved marinade mixture.

Remove and serve with dipping sauce and fresh lemon if desired. (Dipping sauce: whisk the ingredients together.)
To cook in a skillet
Follow directions 1-4 above to marinate the shrimp.

When ready to cook, warm a skillet over high heat with 1 tablespoon vegetable oil. When the pan is hot, add half of the shrimp (discard marinade) in a single layer and cook until the edges turn pink -- about 1 minute.

Remove from the pan from the heat and using tongs, flip each shrimp. Let stand for about 30 seconds. The shrimp should turn pretty opaque. Transfer that shrimp to a plate and repeat to cook the rest of the shrimp.

Once all the shrimp are cooked, return both batches to the skillet along with the remaining 1/3 cup marinade mixture and toss to combine. Cover skillet and let stand off of the heat until shrimp are cooked through about 1 to 2 minutes.

Serve with dipping sauce or lemon wedges as desired.
Recipe Notes
**You can also whisk together 2 tablespoons honey with 2 tablespoons of the Italian dressing and use that as a dipping sauce!
More delicious dinner recipes: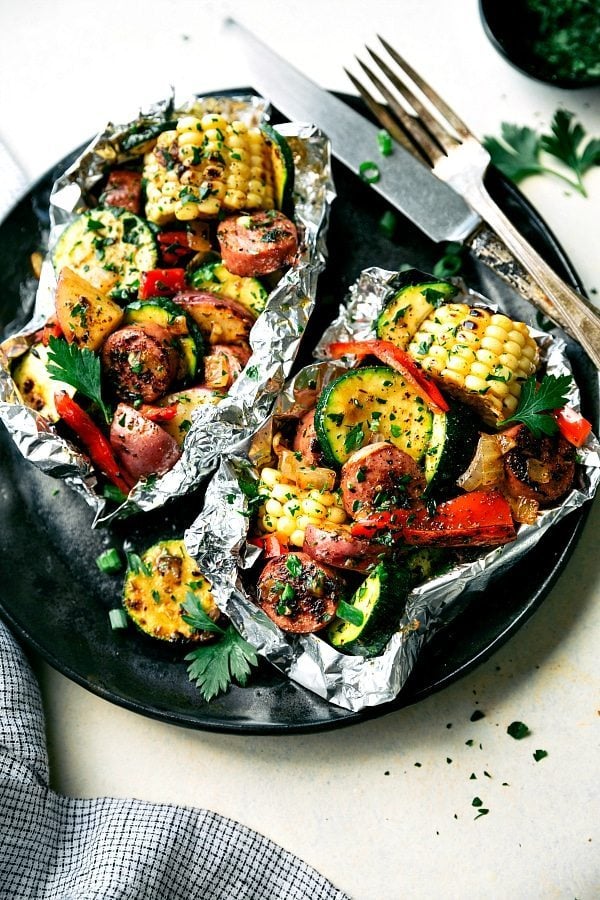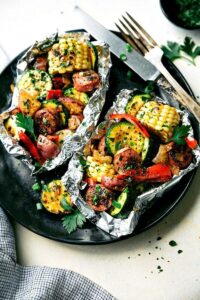 Tin Foil Sausage & Veggie Packs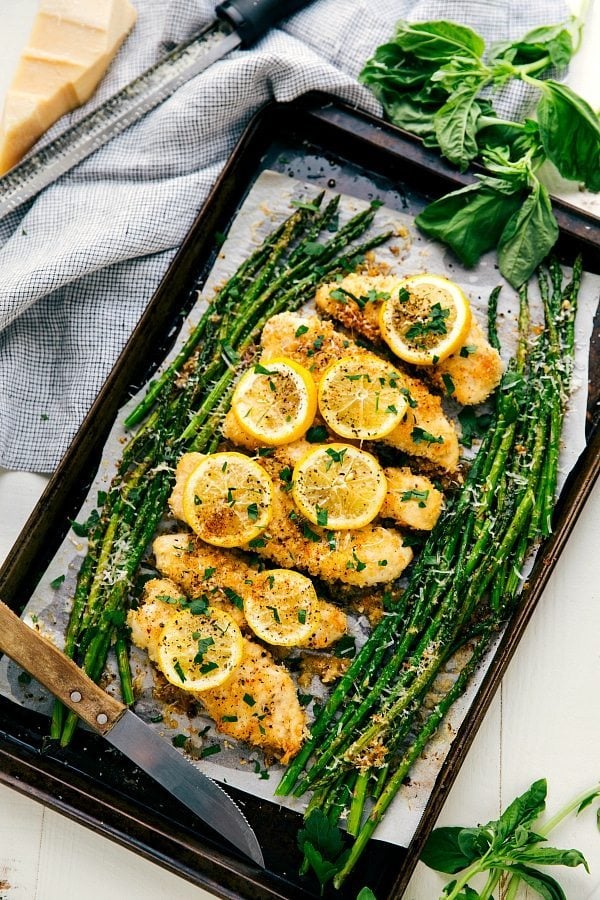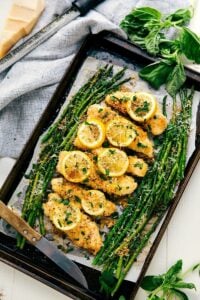 Delicious ONE PAN Lemon Parmesan Chicken and Asparagus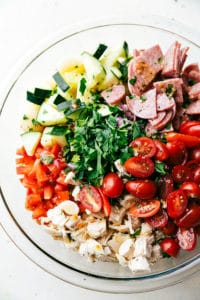 Shrimp without Sauce: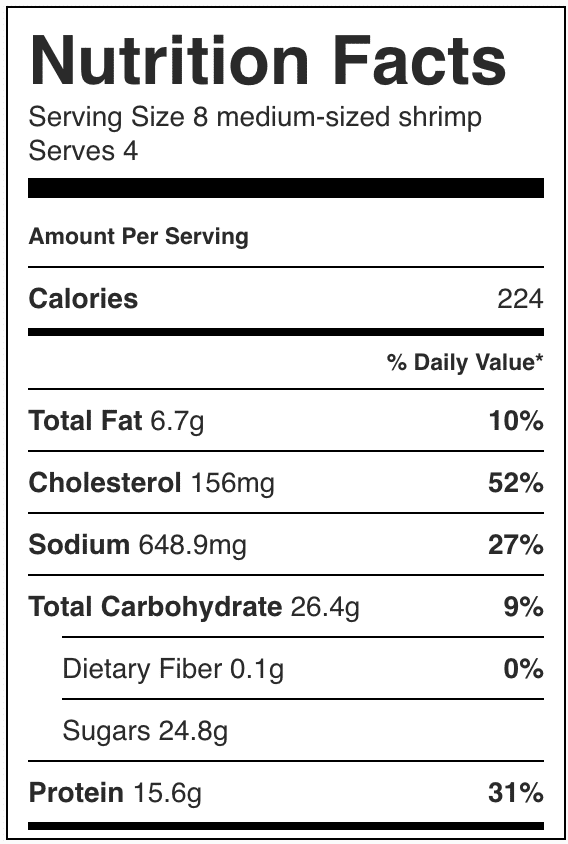 Shrimp with Sauce: