A strawberry and mango flavored smoothie that is blended with oats making it a very thick and filling drink.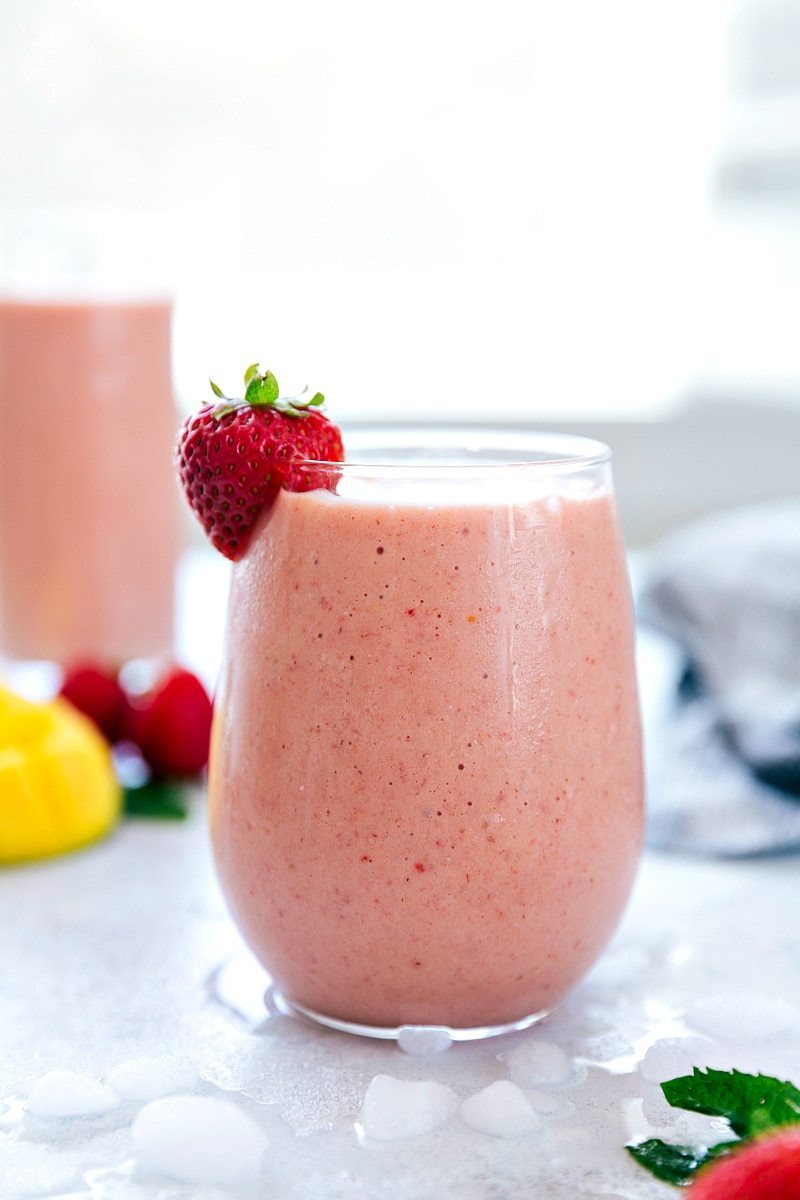 I love mango. My favorite fruit alternates between mango and watermelon and right now mango is totally winning the contest.
I can't get enough! They went on sale for 59 cents at my local grocery store and I seriously stocked up.
Last summer when they went on a good sale I bought 16 mangos. ?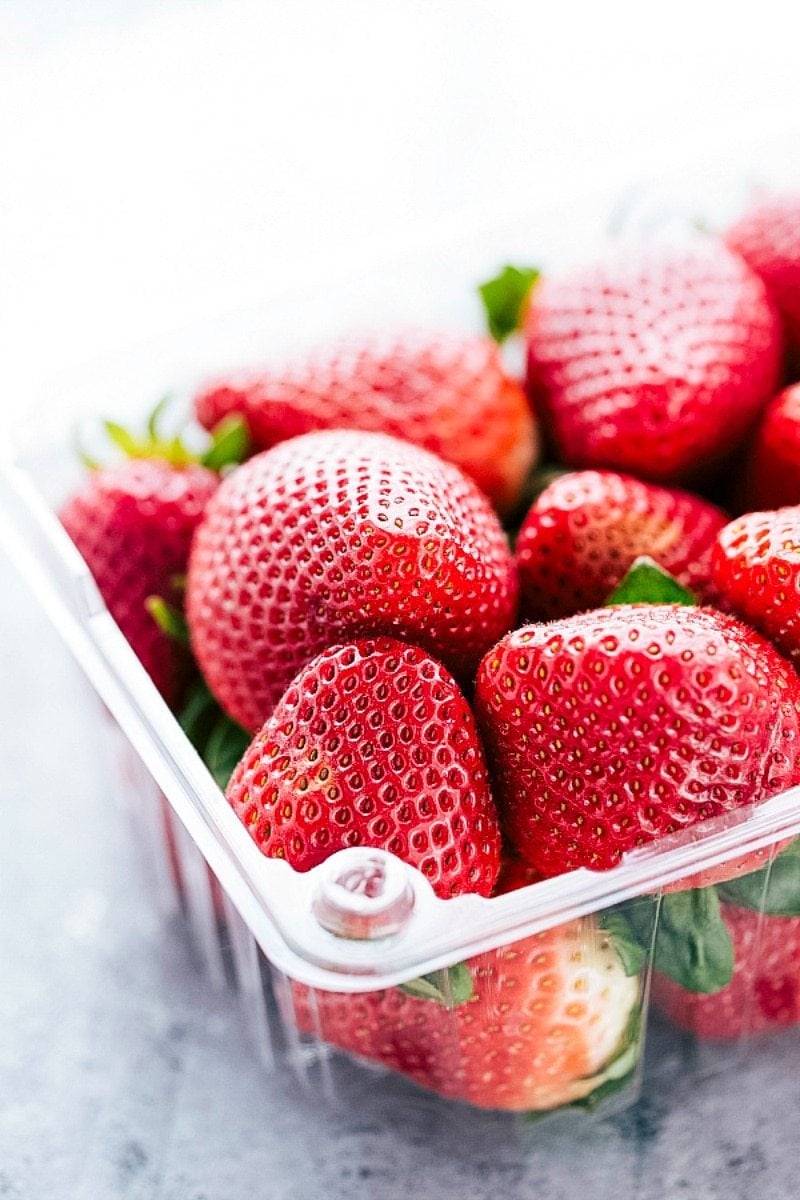 I peeled them and sliced them and froze them thinking I could have smoothies all winter long when mangoes were no longer in season.
Except that I didn't realize how cold I would be and that smoothies rarely crossed my mind this past winter. (Can I call it past? Because it snowed this week. So, I'm not really sure…)
Anyways. Now that it's warmer I'm back to making a dent in that bag and have been blending them up like crazy. This smoothie has about 1 cup, or 1 mango blended in it. With a heaping cup of strawberries. That's right no banana or yogurt and it is still so creamy.
It also has a surprise kind of ingredient (well not so much surprise since it's in the title)… but it's oats! I blended oats right into the smoothie! The oats help to give some real "substance" to this drink and helps to keep you full well into the morning. Which, just saying, doesn't usually happen with a pure fruit smoothie!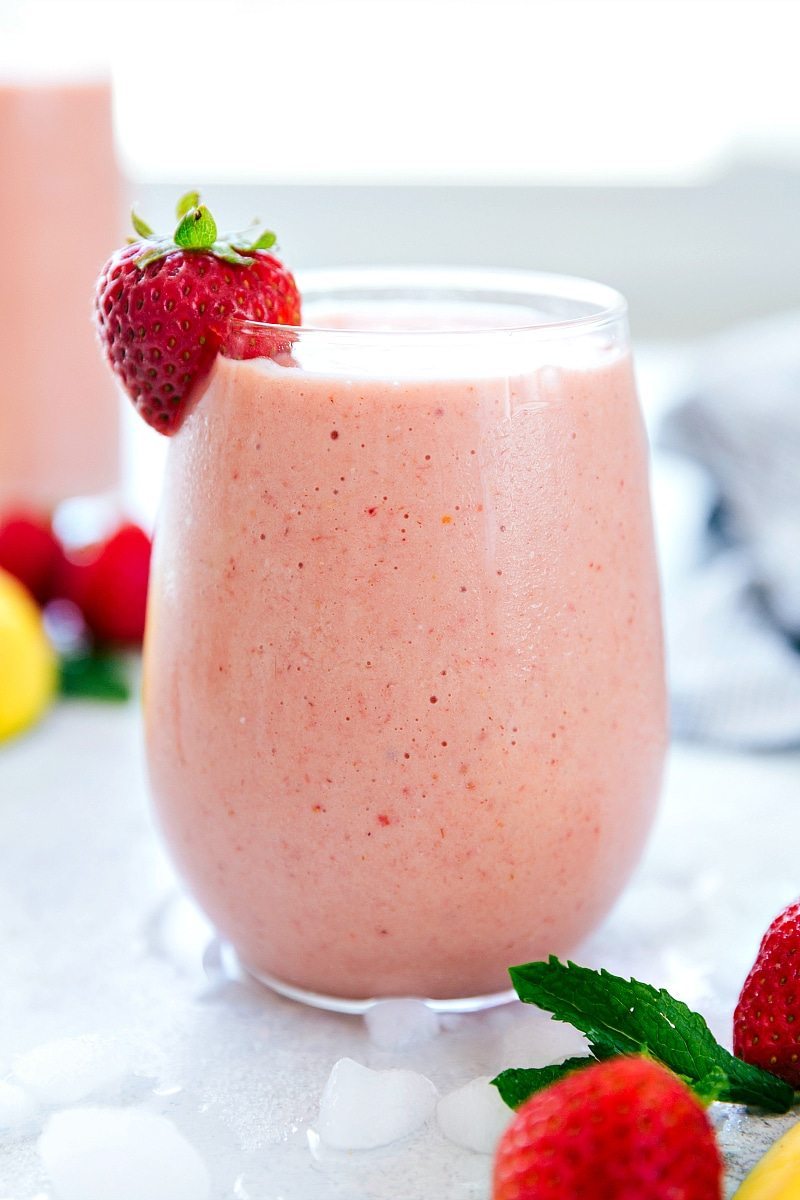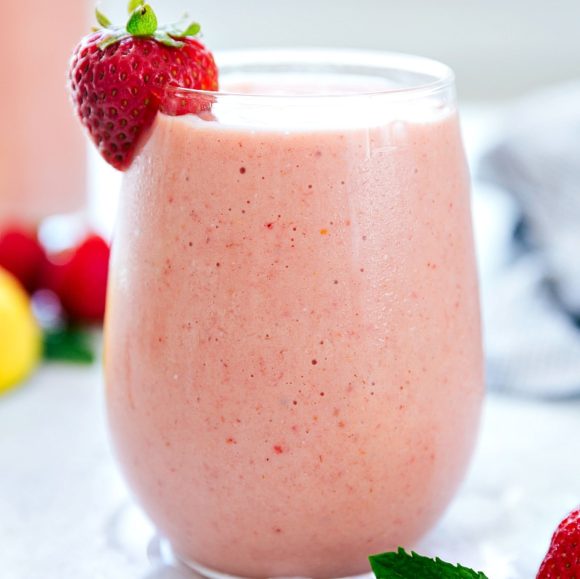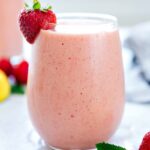 Strawberry Mango Oatmeal Smoothie
Ingredients
1/3

cup

old fashioned oats

1

cup

unsweetened almond milk

or sub another milk

1

cup

heaping frozen strawberries

1

cup

fresh mango

about 1 mango

1

teaspoon

vanilla extract

1/2

teaspoon

truvia

or sub other sweetener

Optional: drizzle of honey
Instructions
In a blender, pulse just the oats a couple times.

Add in the milk, strawberries, mango, vanilla, and truvia.

Blend until smooth and no fruit chunks remain.

If desired drizzle some honey on top and stir throughout the smoothie.

Enjoy immediately.
More Healthy Breakfast Recipes:
Delicious energy bites — flavored like a chocolate-covered almond