I have received information and materials from JOHNSON & JOHNSON CONSUMER, Inc., McNeil Nutritionals, LLC Subsidiary the makers of LACTAID®. The opinions stated are my own. This is a sponsored post.
French Toast Sticks that are dredged in an egg mixture and crushed cinnamon cereal. This easy breakfast option is delicious, kid-friendly, easy-to-make, and free of lactose.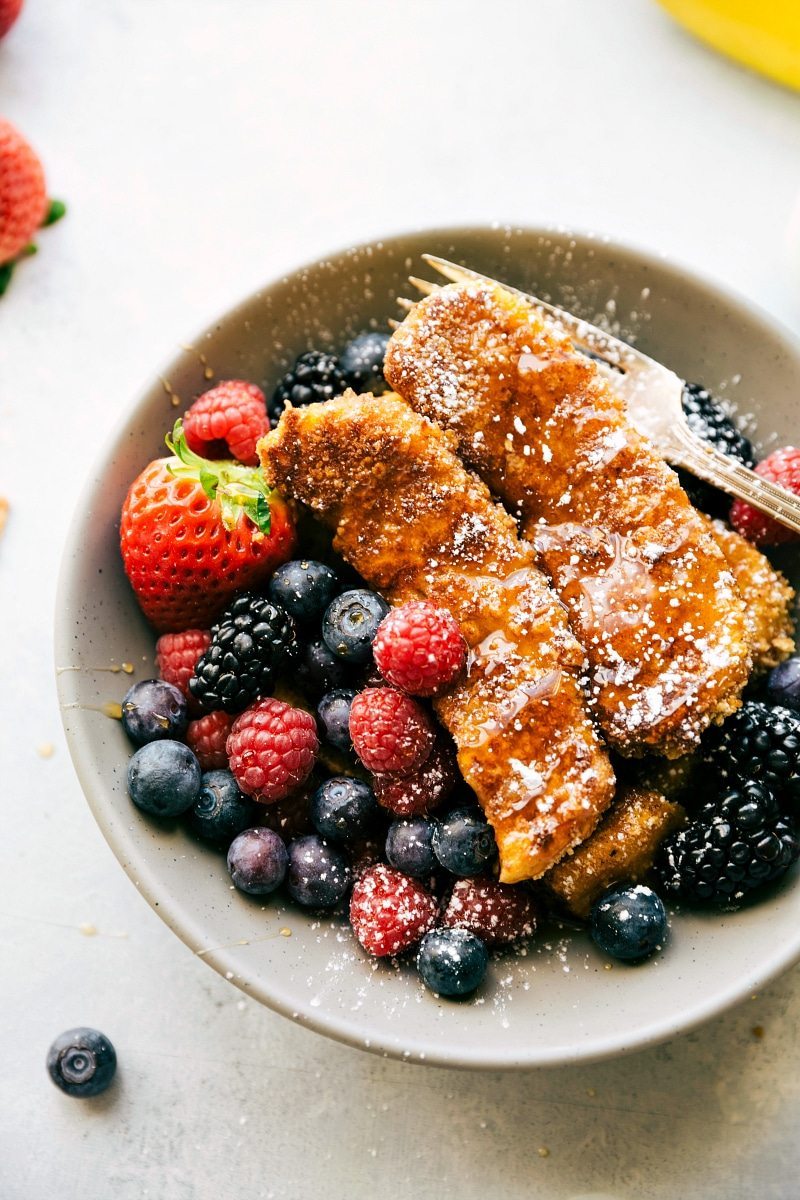 I don't usually buy a ton of cereal, but I was trying out a grocery pick-up service a few weeks ago and added 5 or 6 huge bags of cereal to the order. Generally, I can't fit that amount of cereal in my cart with 2 kiddos, so I thought, why not stock up?!
You would have thought that I had bought every flavor of donuts and all.the.candy for my toddler with how he acted upon seeing the cereal. He got so excited and thanked me over and over again.
…And then he decided to take the "opening of the bags" into his own hands when I was unloading grocery bags from the car.
He grabbed his little kid scissors and snipped the top off a few bags. Of course, that immediately turned into spilled cereal everywhere. And of course, where there was excitement/noise, the baby walked right over and joined in on the fun … AKA throwing the spilled cereal as fast as he possibly could. I think I swept up and vacuumed spilled cereal for about 80% of that day.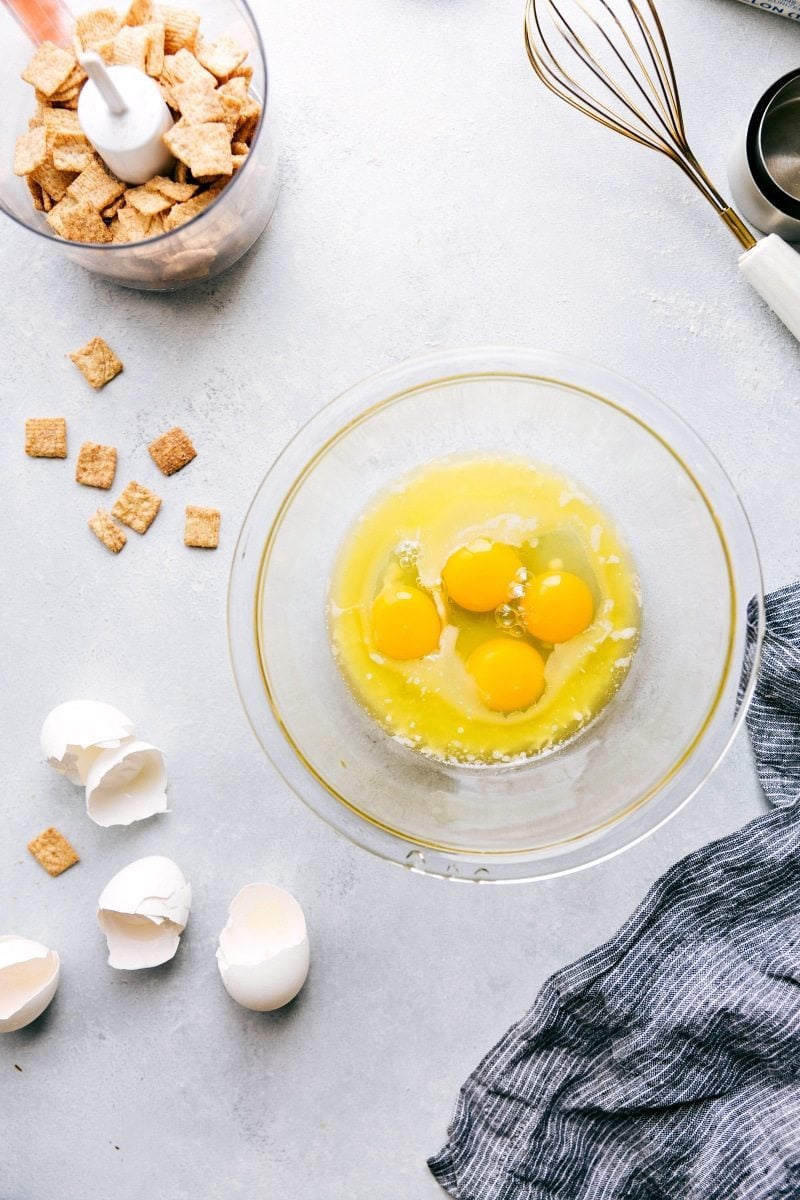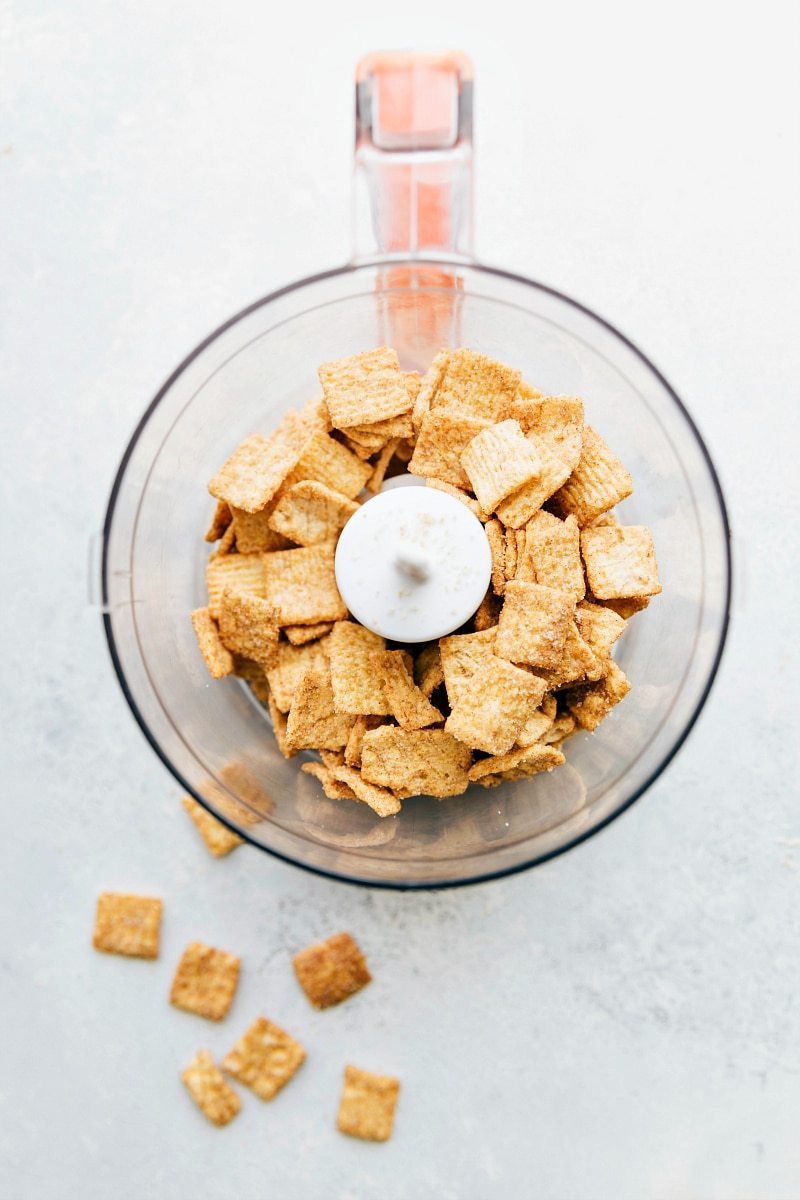 After that, we made a few rules about handling the cereal bags and the toddler now asks me to open new bags. He, however, is allowed to carefully add cereal to his little bowls. This is primarily for me to enjoy watching the mixtures of cereals he concocts. He spends a good ten or so minutes assembling his bowl of cereal before he's ready for the milk.
This includes mixing at least 4 different varieties, removing the actual cereal from the marshmallow cereal (so yes, he's only left with marshmallows), giving the leftover marshmallow cereal (without marshmallows) to his brother, and making sure the quantities of all the other cereals in his bowl are just right. (This essentially means, how many marshmallows can he get in there before I stop him from picking out the actual cereal.)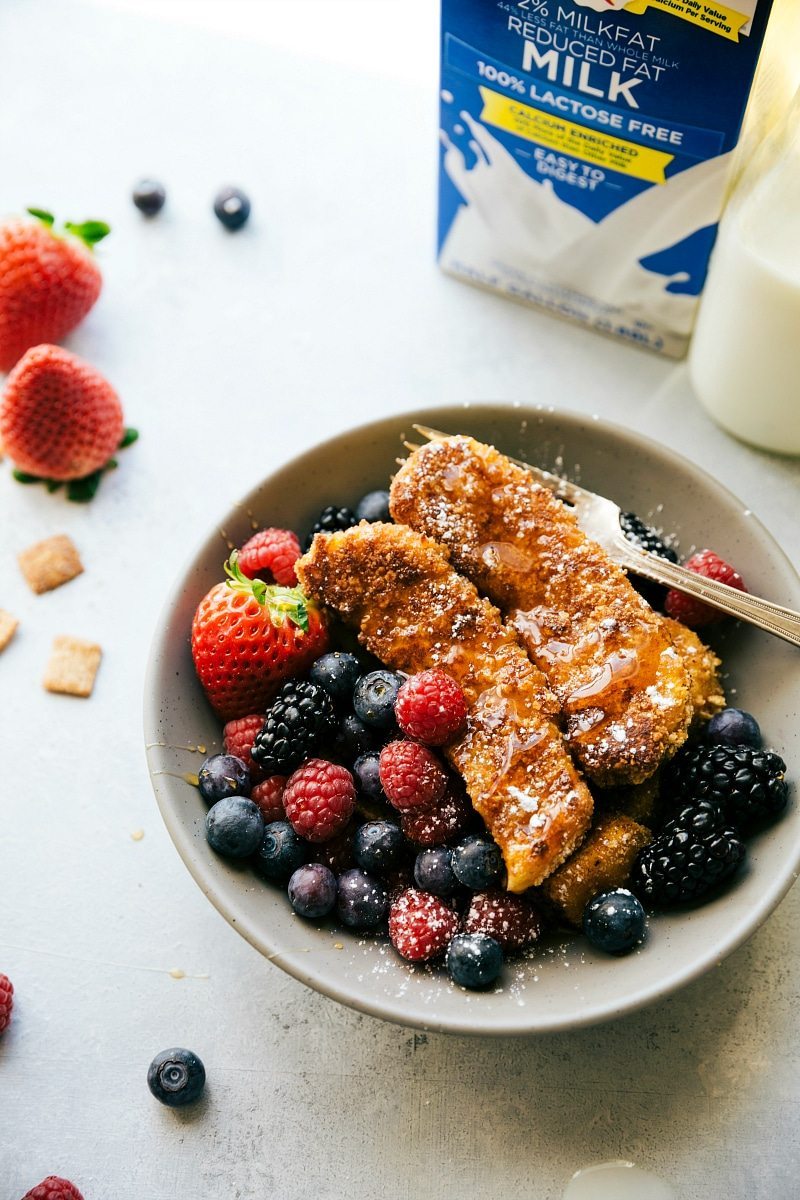 The toddler cannot get enough of cinnamon-flavored cereal!
I thought it would be fun to crush it up to use for a coating on French toast and it was a HUGE hit at my home to celebrate National Cereal Day. Especially when I took the original French toast and made them into sticks. The toddler was thrilled that he had a cereal-coated breakfast.
So for these sticks, the cereal is finely crushed up and then the sticks are dredged in an egg + milk mixture. They are then generously coated in the cereal.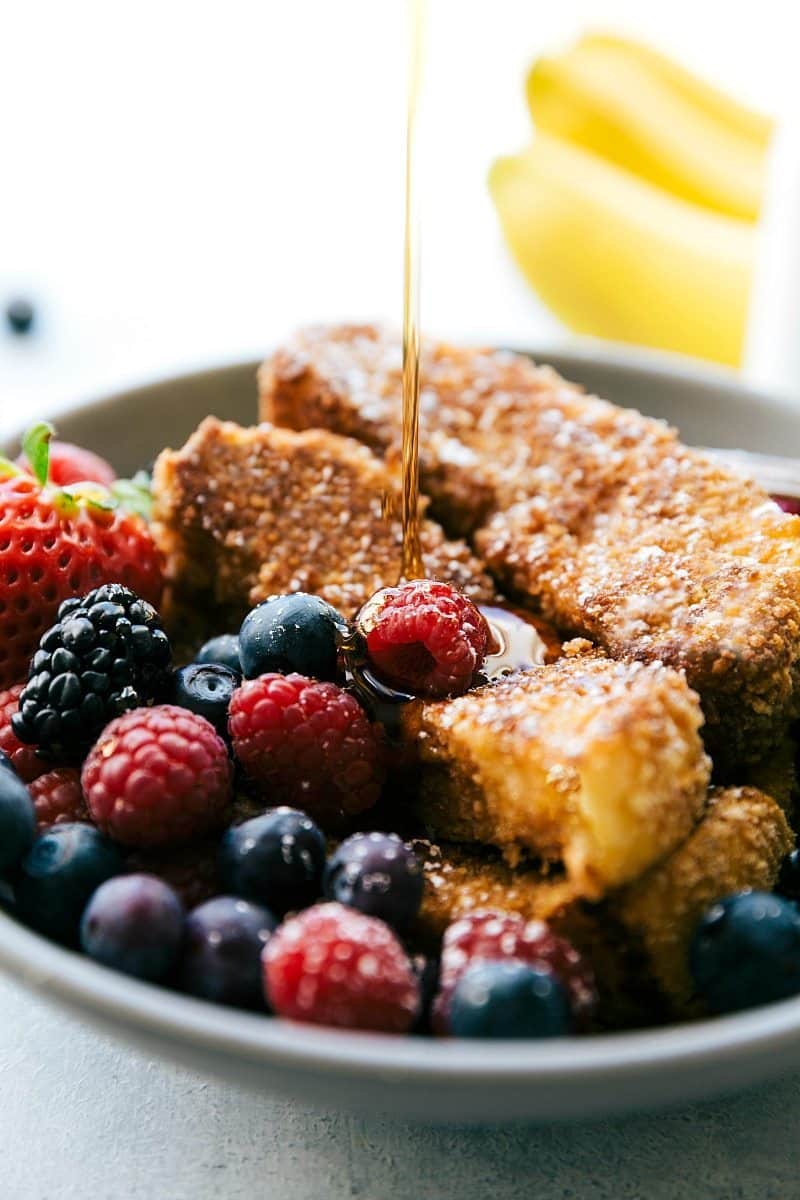 An exciting thing about the egg + milk mixture… it is completely lactose-free!
After my first pregnancy, I had some issues with dairy while feeding my new little baby. I avoided dairy for quite a few months and missed it so bad. I'm definitely a milk and cereal type of person on rushed mornings and it was hard to go without that.
Finally, I decided to try LACTAID® after a suggestion from a friend and I could not believe it. Not only did it taste just like the milk I'd drank and loved prior to my baby having some dairy issues, but it was even creamier! It was seriously one of the best discoveries!
For over 30 years, the LACTAID® Brand has worked to introduce high-quality, lactose-free products that can help people with dairy sensitivities (due to lactose) without even a second thought. The products (milk, ice cream, cottage cheese) ARE real dairy, but just without the lactose. So they really taste just like any other dairy product. Naturally, I'm so excited to share about the brand (and products) that seriously was a life saver during the months following my baby's birth.
And today, I'm sharing the recipe for these delicious lactose-free French Toast Sticks (using LACTAID® Milk) that is seriously addicting and I know you are going to love! Enjoy!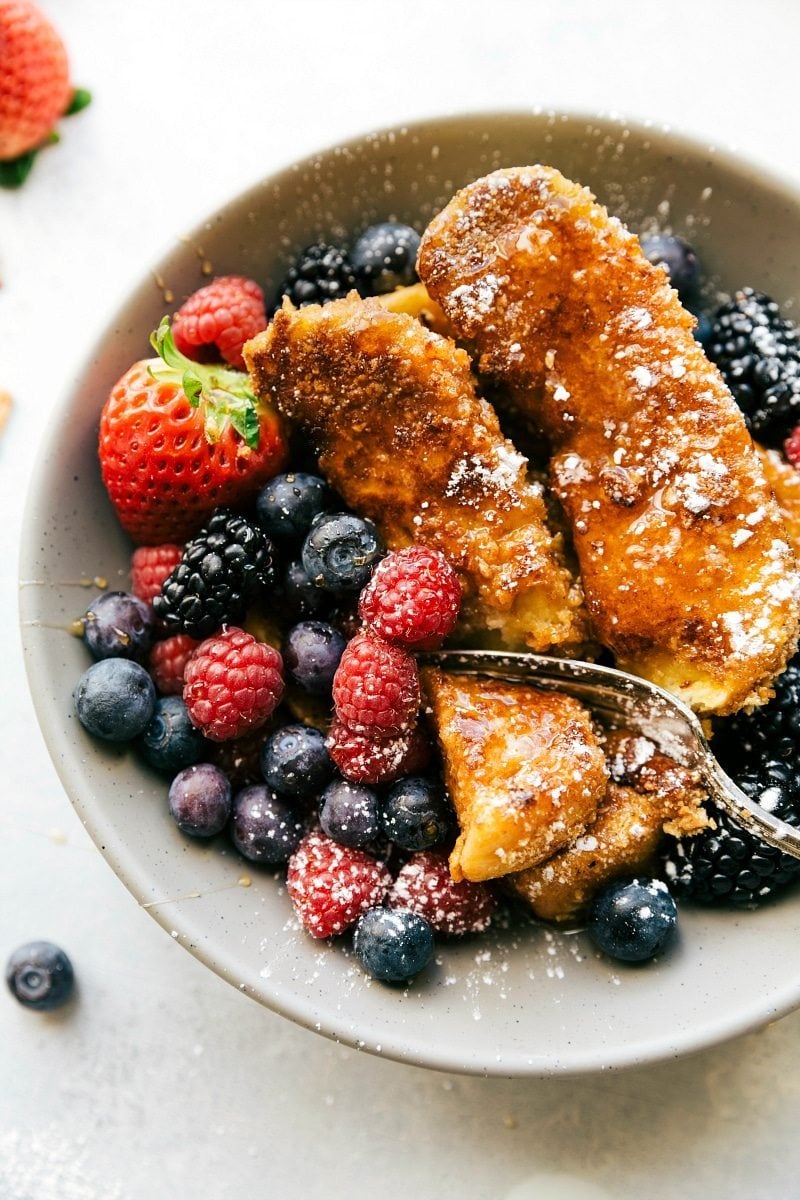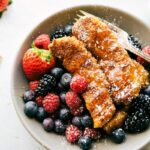 Cinnamon Cereal French Toast Sticks
Simple to make cereal-coated French toast sticks
Ingredients
8-10

large slices

Texas toast or French toast

day old/stale is best

4

large

eggs

2/3

cup

LACTAID® Whole Milk

2

tablespoons

brown sugar

lightly packed

1

tablespoon

vanilla extract

generous pinch of salt

2

cups

crunchy cinnamon cereal

(measured when dry)

4

tablespoons

lactose-free butter

Serve with: fresh berries and pure maple syrup

Optional: dust of powdered sugar
Instructions
If using French toast, slice into 3/4th inch thick pieces. Slice each piece into 2-3 thick "sticks." If using Texas toast, cut each piece into 3-4 "sticks."

In a large bowl, briskly whisk the 4 eggs. Pour in the milk, brown sugar, vanilla extract, and pinch of salt. Whisk to combine.

In a blender or food processor, add the cereal and pulse until it forms crumbs.

Dredge each French toast stick in the egg + milk mixture and then generously coat with cereal crumbs. Repeat until all of the bread is coated. Depending on how generously you dredge the sticks into the cereal crumbs, you may need to pulse another 1/2 to full 1 cup.

Place a large nonstick skillet over medium-low heat and add a pat of butter. Once the butter has melted, add in 5 french toast sticks into a single layer in the pan. (Don't over-crowd.) Cook the sticks until they are crispy and golden brown and then flip to the other side. Once that side is crispy, get the sides and then transfer to a plate.

Cook the rest using the same method (adding a pat of butter, putting down 5 sticks, cook and flip) and then serve immediately with a dust of powdered sugar, fresh berries, and maple syrup as desired.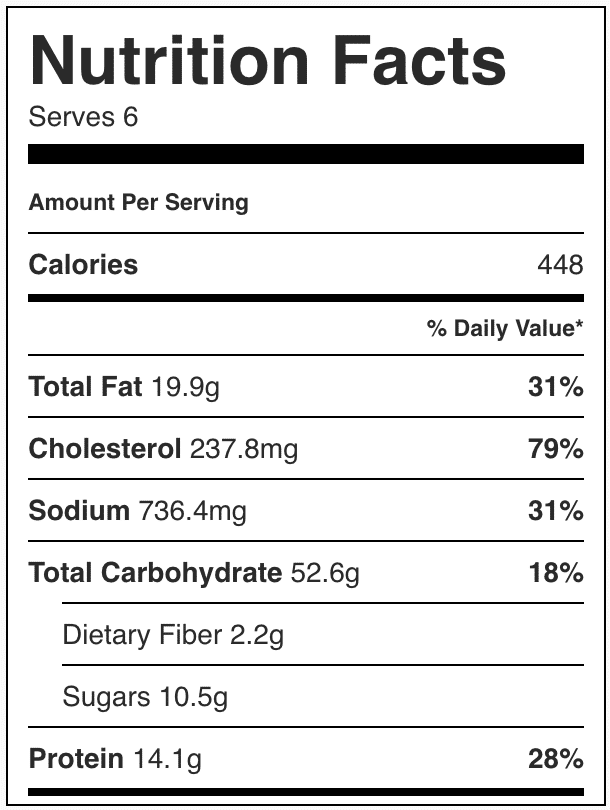 More Breakfast Ideas: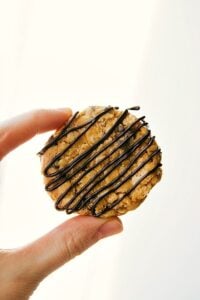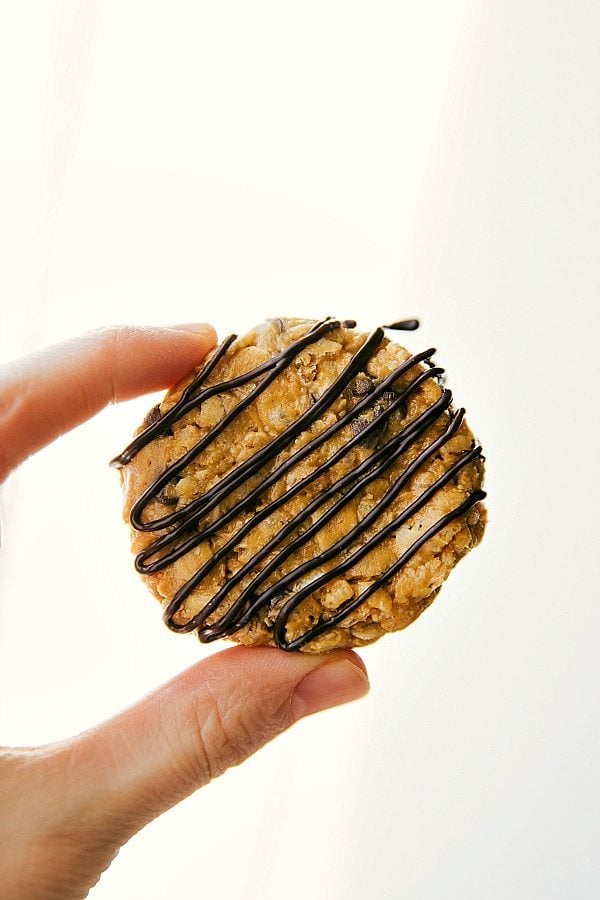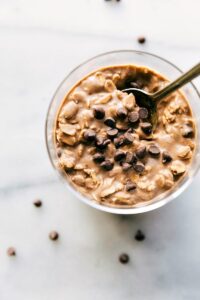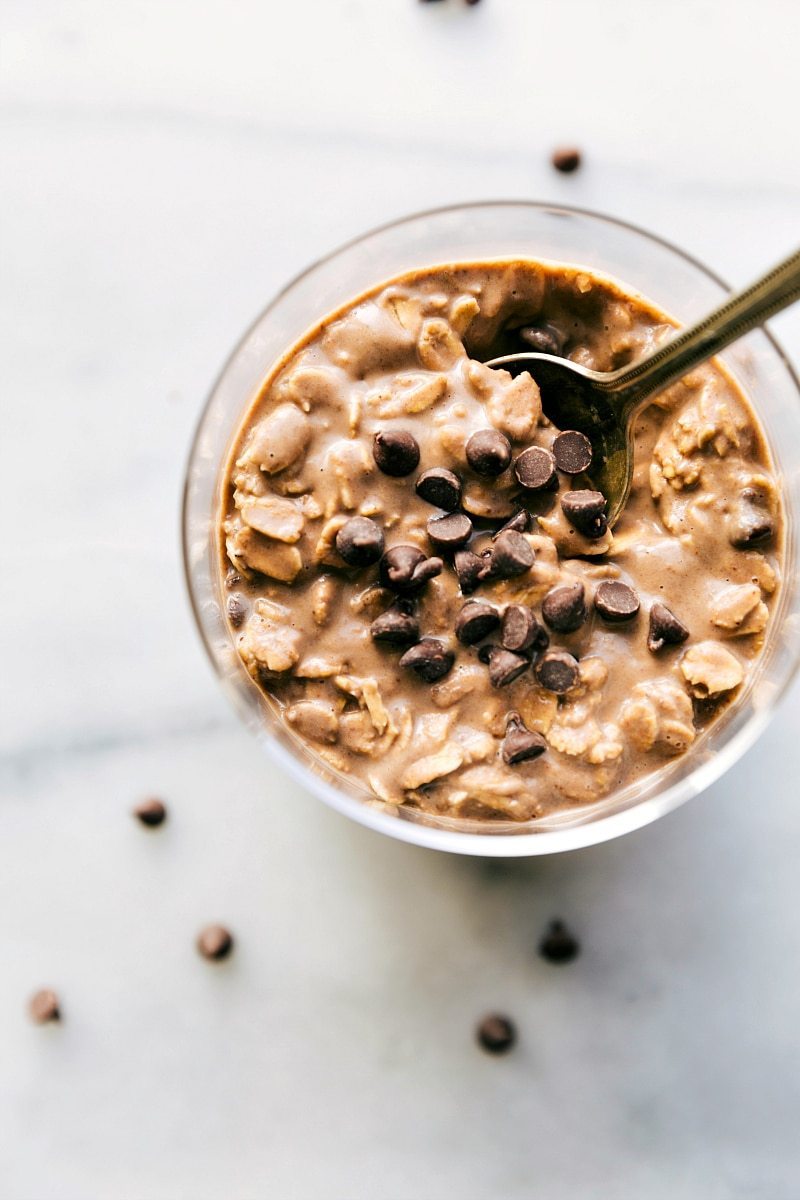 Brownie Batter Overnight Oatmeal