Veggie packed "fajitas" in a bowl with perfectly seasoned sweet potatoes, bell peppers, and onion. The pictures for this recipe show these vegetarian fajitas served over rice, but you can serve them in corn or flour tortillas. Plus tips to use this recipe as a weekly meal prep.
After you've gotten hooked on these vegetarian fajitas, you've got to try these other vegetarian meals: vegetarian tacos, roasted butternut squash couscous bowls, or this quinoa salad.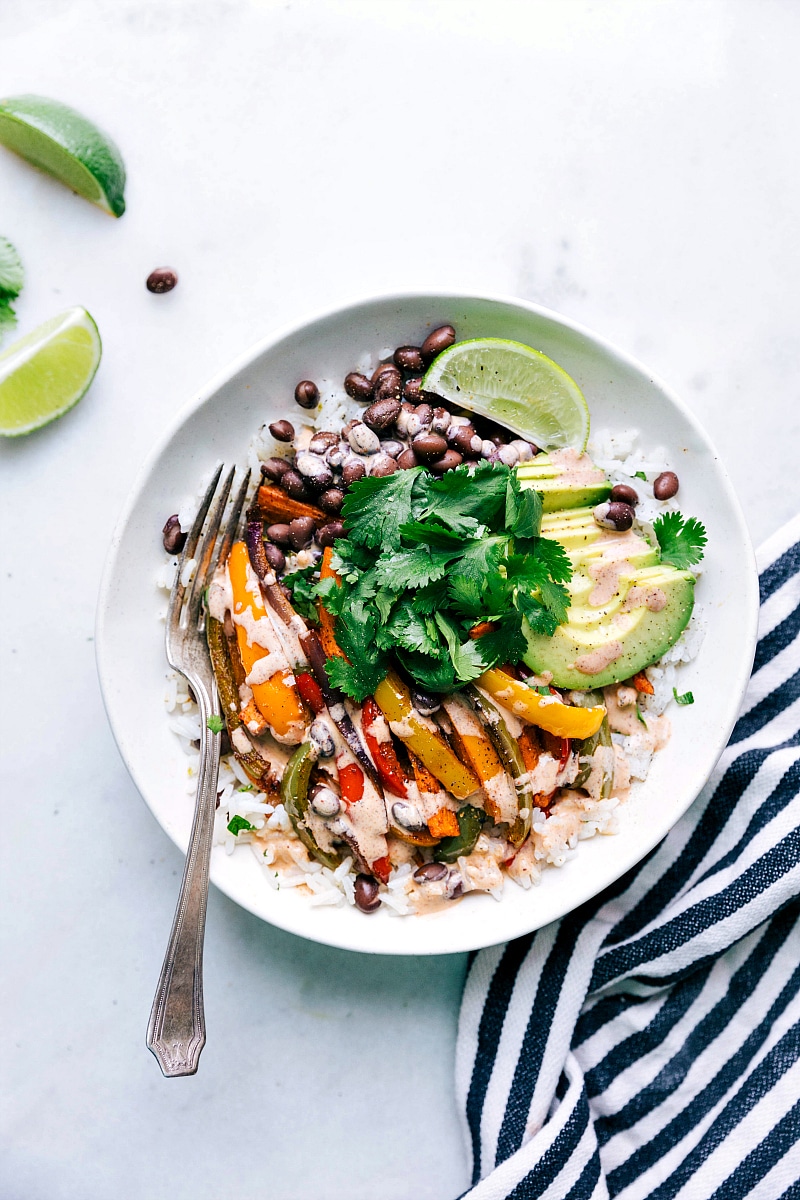 Vegetarian Fajitas: healthy & delicious!
As I've brainstormed recipes for the new year, I keep going back to some of my favorite recipes I've shared here. One of the recipes that we make over and over again are these sweet potato burrito bowls — they're fast to make, don't require tons of ingredients, are packed with flavor, and they've got plenty of good-for-you ingredients.
This fajita bowl recipe has all the same components — fast, easy, and healthy. I'm sure they're going to join the burrito bowls in regular rotation 🙂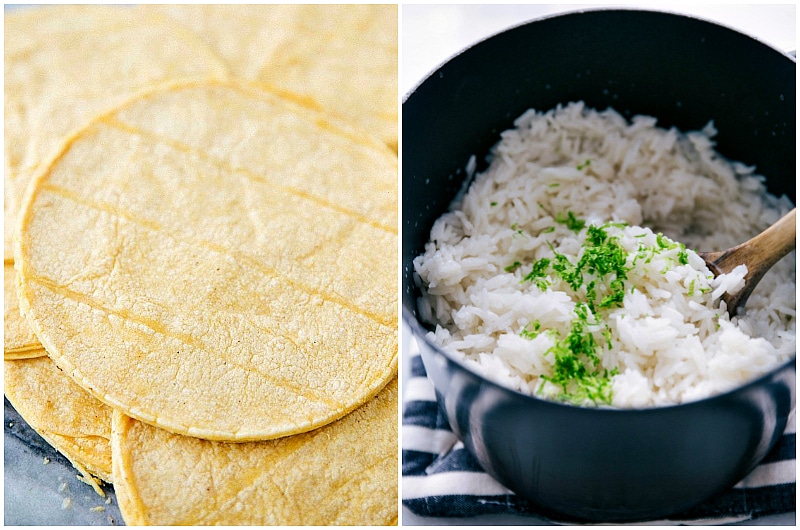 You might be wondering, if we're skipping the meat in this meal, what exactly fills up the tortilla in a vegetarian fajita:
What goes in vegetarian fajitas?
For these fajitas, I replace the "meat" with sweet potato and black beans. Both ingredients provide plenty of fiber and protein that will leave you feeling full.
The rest of the ingredients are pretty standard for what you'd find in regular fajitas: bell peppers, onions, and a plethora of your favorite toppings: avocado (or guac), fresh lime, fresh cilantro, and rice.
I finish these vegetarian fajitas with an incredible sauce made up of seasonings, fresh lime, sriracha (for some heat!), and mayo.
Other options to put in fajitas: sour cream (low fat or fat free to keep them healthy), pico de gallo (or just fresh tomatoes), freshly grated/crumbled cheese
To make your own (EASY) fajita seasoning mix, add the following spices in a bowl and stir to combine:
2 teaspoons chili powder
1 teaspoon paprika
1 teaspoon fine sea salt
1 teaspoon white sugar (helps even out the spice!)
1/2 teaspoon garlic powder
1/2 teaspoon onion powder
1/2 teaspoon ground cumin