Easy, no-bake, and healthy double-chocolate breakfast cookies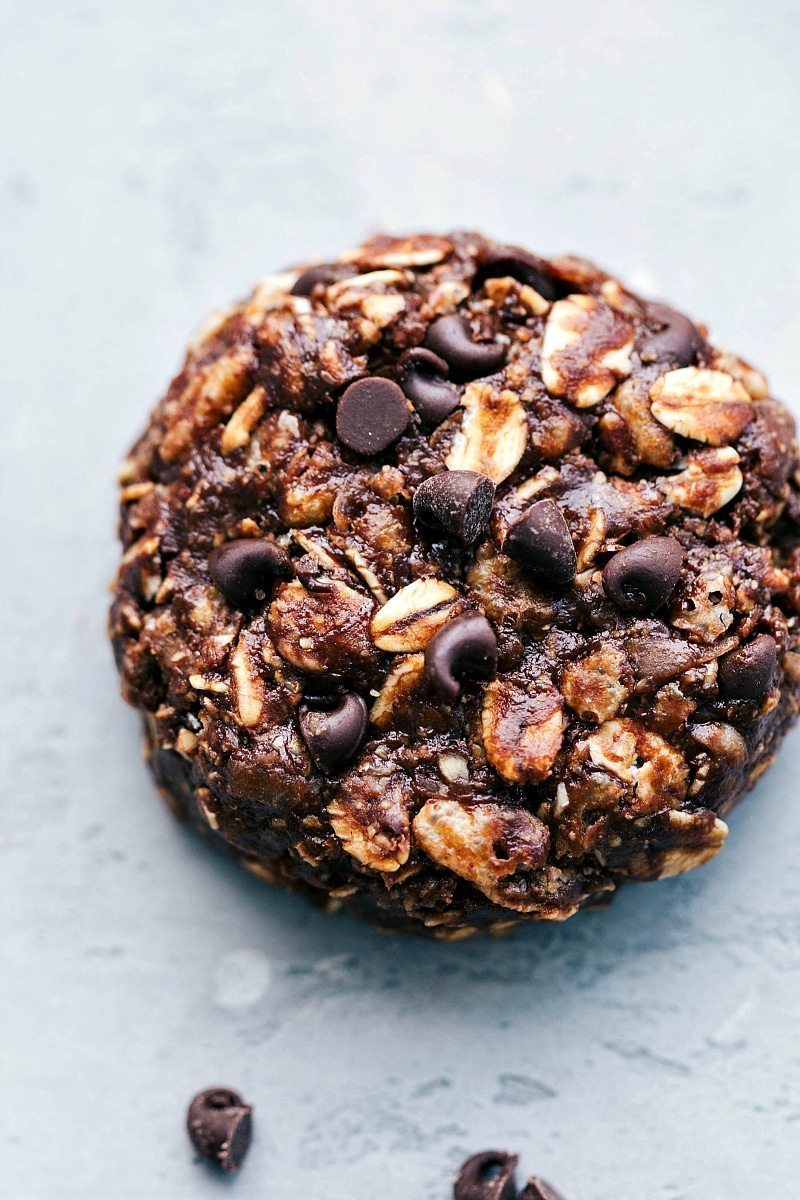 I adore breakfast. But, I'll be honest. Slaving over a breakfast meal that takes tons of preparation, produces dozens of dirty dishes, and leaves me feeling like I'll topple over from being too full is for special occasions only. Like every Saturday ?
But for the weekdays? I'm definitely more into quick, on-the-go, and healthy breakfast options. Like healthy banana oat muffins and peanut butter breakfast cookies. Oh, and overnight peanut butter cheesecake oats are a great go-to option around these parts.
And these breakfast cookies are no different. They are incredibly simple, completely satisfying, and made with good-for-you ingredients. So you can eat cookies for breakfast.
You can also make these cookies in one bowl, have them completely finished in about 5 minutes, and eat the whole batch if you feel like it. But, more likely, you'll have some leftover and you can store them in the fridge for up to 5 days, or freeze them for up to 3 months. (In an airtight container.)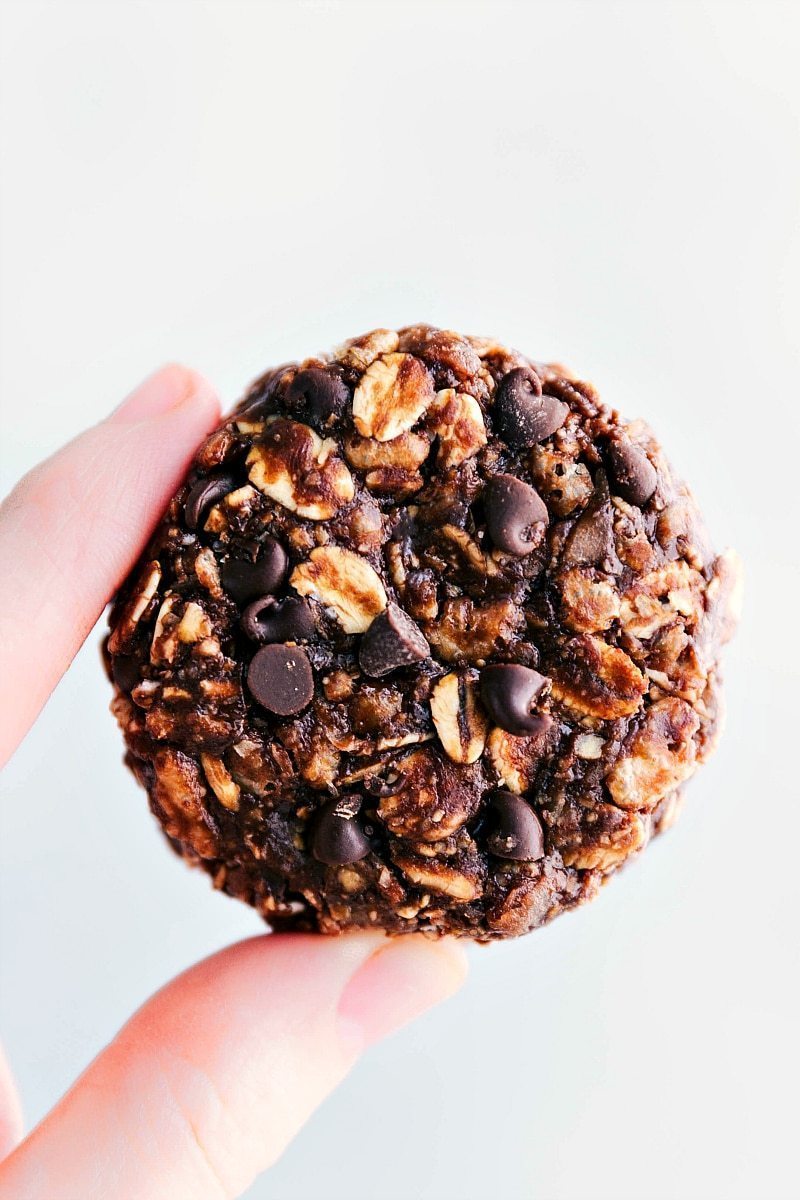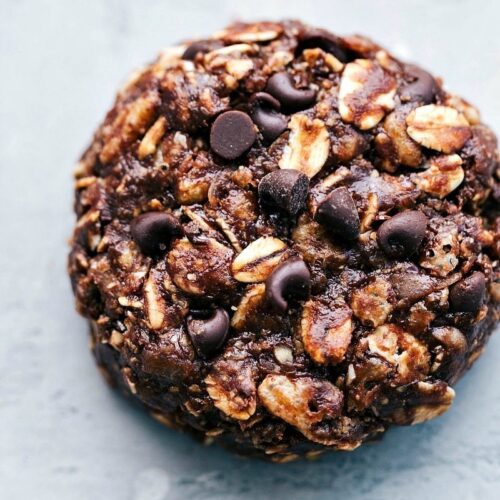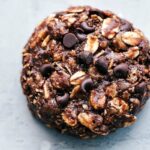 (No Bake) Double Chocolate Breakfast Cookies
Easy, no-bake, and healthy double-chocolate breakfast cookies
Servings
:
15
breakfast cookies
Ingredients
1/2

cup

creamy almond butter (can use peanut butter)

1/3

cup

agave nectar (or honey)

1

teaspoon

vanilla extract

1/4

teaspoon

salt

1/4

cup

unsweetened cocoa powder

1

cup

old-fashioned oats

(uncooked)

3/4

cup

unsweetened coconut flakes

1/4

cup

oat flour

(regular oats that have been blended)

1/3

cup

rice krispie cereal

1/3

cup

miniature chocolate chips
Instructions
In a medium-sized bowl, combine the almond butter, agave nectar, vanilla, and salt. Microwave for 20-30 seconds and stir until combined. Add in the cocoa powder, oats, coconut, and oat flour (to make oat flour, take regular oats and place them in a blender or food processor and pulse until they resemble flour). Mix to combine.

Stir in rice krispies and chocolate chips. Mix. (If the mixture is too wet, add a bit more oat flour and if it is too dry add a bit more almond butter or agave nectar -- there is some variance based off of the brands you use)

Place in the fridge, covered, for 20 minutes to firm up.

Form balls with the mixture and then flatten the balls in your hand to create a cookie shape.

Store cookies in an airtight container for 4-5 days (I keep mine in the fridge) or freeze for up to 3 months.
More Healthy On-The-Go Breakfast Ideas:
Delicious energy bites — flavored like a chocolate-covered almond