This post may contain affiliate links. Please read my disclosure policy.
This zesty and flavorful Key Lime Pie starts with a graham cracker crust with a silky smooth key lime filling, and topped with homemade whipped cream. This delicious dessert is a show stopper and couldn't be easier to make!
Love citrusy desserts? Here are a few other ones to try next: these lemon bars, lemon pie, or these delicious lemon cookies.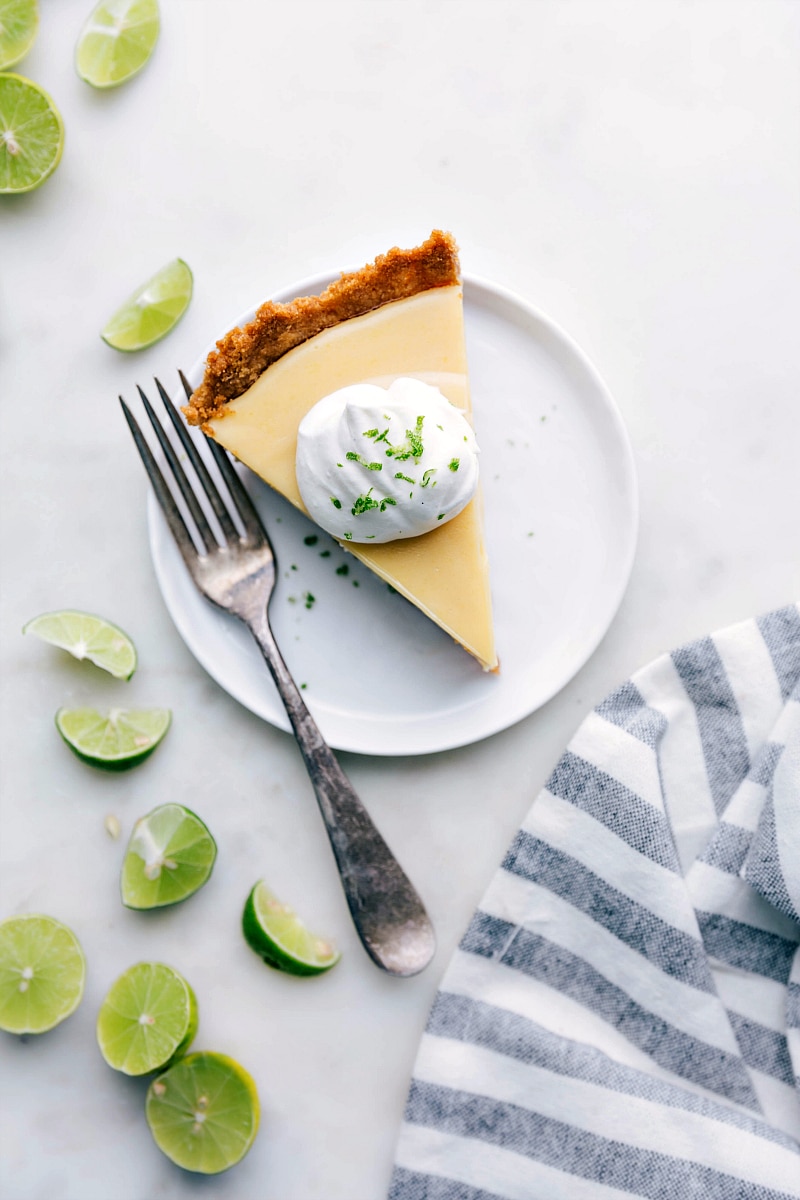 Earlier this summer I visited Maryland with some friends and one of the nights we were out, we ordered a key lime pie milkshake. It was delicious — definitely one of my favorite treats of the trip.
I realized I've never shared anything "key lime flavored" here on the website and knew it was time to change that. Starting with this key lime pie which is every bit as good (and then some) as that milkshake!
This pie is adapted from this beloved lemon pie (one of my family's favorites) and a must make before summer is over!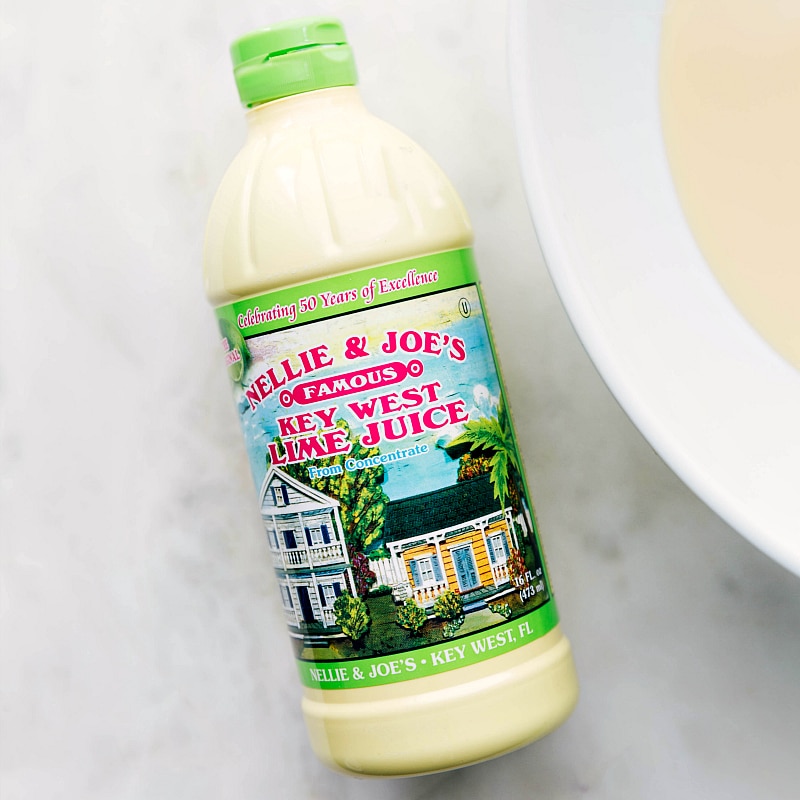 Tools needed
Pie Dish: I recommend a 9 inch deep dish pie pan for this recipe. Here's the exact pie pan I own and here's a similar pie pan if you aren't near a Kroger store (affiliate link; not sponsored)

Avoid metal pans; use glass or ceramic. Metal pans will often produce a slightly metallic flavor.

Key Lime Juice: while you can spend your day juicing about a hundred key limes and count it as your workout for the week, I highly recommend purchasing key lime juice. It makes this pie come together in a cinch, plus you can enjoy it anytime of the year! Here's the best key lime juice I've found and what I use in this pie (affiliate link).
Zester: Lastly, I recommend having a zester for this pie. Not only does the key lime zest add a ton of flavor to this pie, it's also great for a beautiful garnish (affiliate link).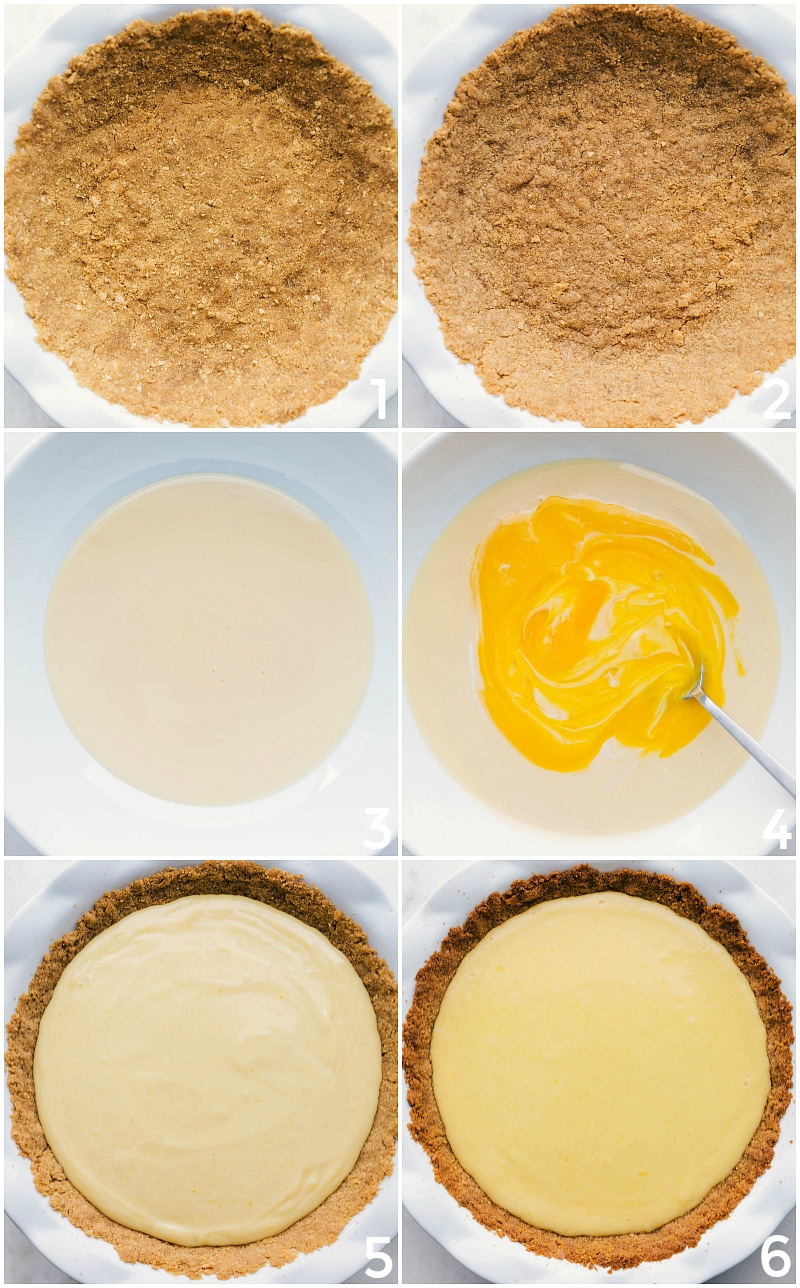 How to make key lime pie
Above I've broken up the steps for making this pie in picture form, and below is a description of what's happening in each photo.
Unbaked graham cracker crust — be sure to thoroughly mix the ingredients before pressing them into the pie crust
Baked graham cracker crust — let cool fully before adding any of the filling
The beginnings of the filling which is only FOUR ingredients!
Whisking in the egg yolks
The filling is added to the baked crust
Bake everything! Let the pie thoroughly chill before adding the whipped cream and serving.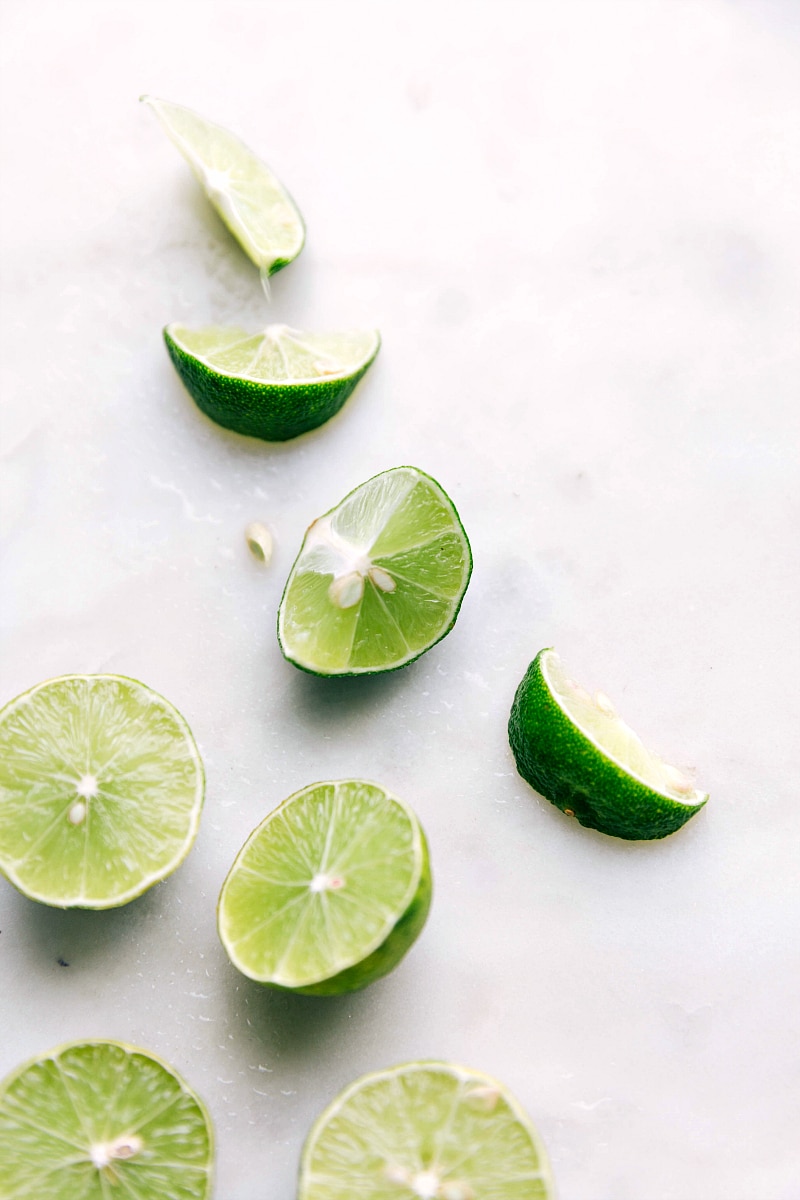 Quick Key Lime Pie FAQs
Should key lime pie be refrigerated?
Yes! Fresh baked key lime pie should be refrigerated immediately after cooling. Key lime pie will last about 2-3 days covered tightly in the fridge.
What are key limes used for?
This pie of course ;). Key limes are also used in marinades, drinks, and garnishes. While I use the store bought key lime juice, I do like having a few key limes for garnish.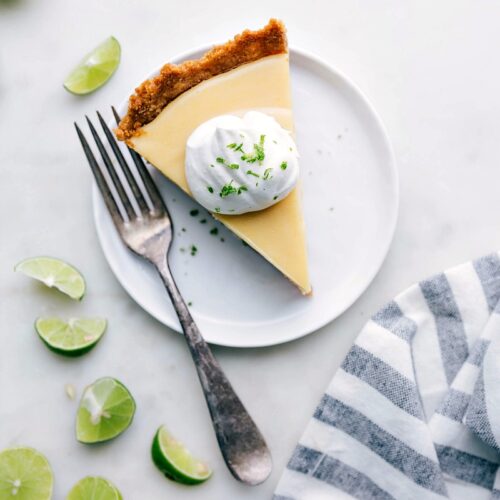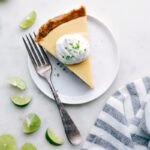 Key Lime Pie
This zesty and flavorful Key Lime Pie starts with a graham cracker crust with a silky smooth key lime filling, and topped with homemade whipped cream. This delicious dessert is a show stopper and couldn't be easier to make!
Ingredients
Crust:
1 and 1/2

cups (~10 full sheets) (148g)

crushed graham crackers

1

tablespoon (11g)

light or dark brown sugar,

packed

2

tablespoons (24g)

white sugar

1/8

teaspoon

fine sea salt

7

tablespoons (97g)

unsalted butter,

melted
Pie Filling:
2

cans (792g)

(full-fat regular) sweetened condensed milk

(TWO 14 ounces EACH cans)

4

large

egg yolks

3/4

cup (192g)

KEY LIME juice

1/8

teaspoon

fine sea salt
Whipped Cream:
1

cup (246g)

heavy whipping cream

1/3

cup (36g)

powdered sugar

1

teaspoon

vanilla bean paste

Optional: limes or key limes to zest as a garnish
Instructions
PREP: Preheat oven to 350 degrees F (176 degrees C). Lightly spray a 9-inch pie dish with nonstick spray and set aside.

CRUST: Crush graham crackers in a high powered blender or food processor or in a bag with a rolling pin until you have fine crumbs. In a large bowl, combine graham cracker crumbs, brown sugar, white sugar, salt, and melted butter. Stir until ingredients are well incorporated. Pour ingredients into prepared pan and press firmly into the bottom and up the sides of the pie dish. Bake for 8 minutes and then remove and set aside to cool.

FILLING: Using a mixer (stand or hand mixers), add both cans of sweetened condensed milk, egg yolks, key lime juice, and salt (just a tiny pinch; helps enhance and balance sweetness) together. Beat on medium speed for 4-5 minutes until combined and smooth.

FILLING CONT.: Pour mixture into the baked pie crust and bake for 10-15 minutes at 350 degrees F. (Little bubbles will start to surface; cover the crust if it starts to brown too much towards the end.) The pie should only slightly jiggle in the center. Remove from the oven and let pie stand at room temperature for 30 minutes. Transfer to the fridge and chill for at least 1 hour before serving (I like to chill for 8-10 hours before serving).

WHIPPED CREAM: Combine cream, powdered sugar, and vanilla in a stand mixer with whisk attachment. Whisk on slow at first to combine and then increase the speed and whip until fluffy, about 1-3 minutes (watching carefully). Add to COMPLETELY cooled key lime pie. You can either smooth it over the entire pie (if the pie will be completely consumed that same day OR add it to individual pie servings (if the pie won't be eaten all the same day). Do not add cream to the entire pie if you plan on having leftovers as the cream gets watery after being stored. Refrigerate any pie leftovers. If desired garnish slices with lime zest. Enjoy right out of the fridge!