You won't be tempted to eat an entire batch of cookies with this recipe. These oatmeal chocolate chip cookies are gooey, stuffed with oats and chocolate, and perfect to satisfy your cravings.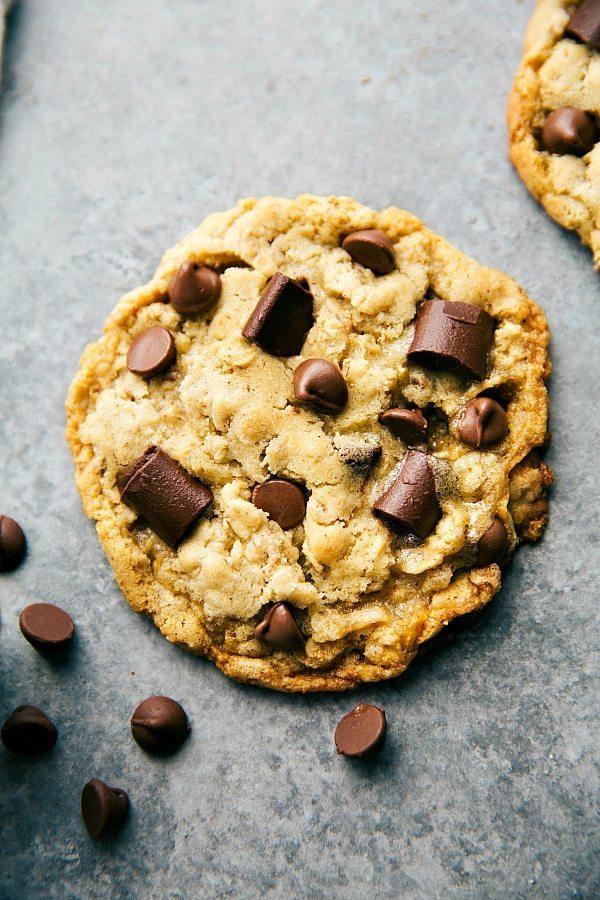 Because there are those days when you need an oatmeal chocolate chip cookie, but you don't need a whole batch of them.
I guess I never need a whole batch of cookies. But I will eat them if they are there.
So single-serving sizes – it helps.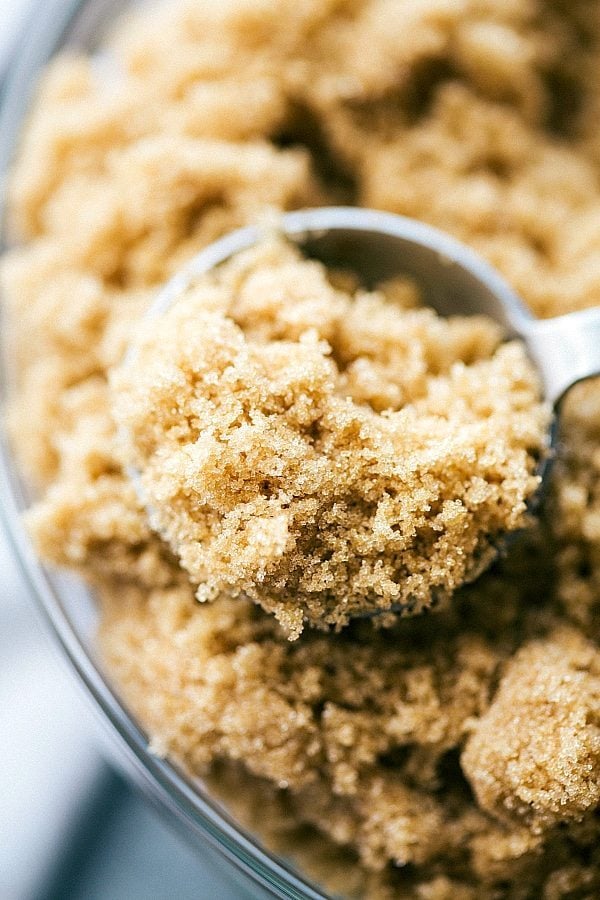 I was totally craving a cookie, but just one (okay two), but didn't want to eat a whole batch or let any cookies go to waste.
Buuuut the only single-serving size cookie I've created on this site was pumpkin chocolate-chip. And if I eat pumpkin I'm afraid I would be giving into the fact that there may never be a Spring. And that we skipped Spring and Summer and went straight to Fall.
You understand my logic, right? I may be a little bitter that is snowed yesterday and the forecast for tomorrow is snow… I'll be honest though, bitterness gone after one bite of these ooey-gooey, chocolate-stuffed cookies. They are soft, chewy, dripping in melted milk-chocolate, AND will not ruin your diet the way 24 of these cookies would 😉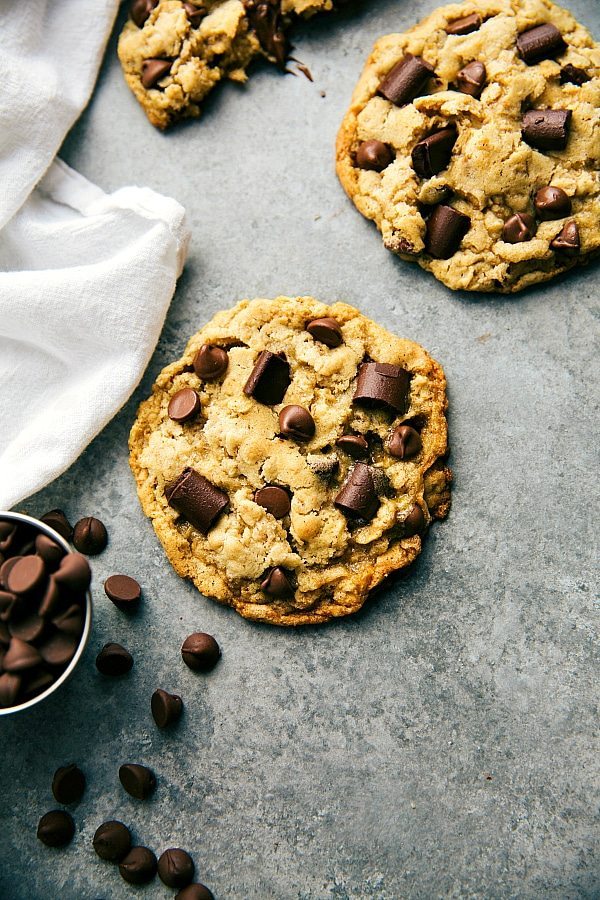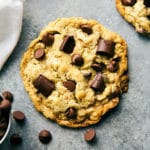 Single-Serving Size Oatmeal Chocolate Chip Cookies
Ingredients
1 and 1/2

tablespoons

brown sugar

lightly packed

1 and 1/2

tablespoons

white sugar

2

tablespoons

unsatled butter

at room temperature

1/4

teaspoon

vanilla

1

large egg yolk

reserve whites for another recipe or discard

3

tablespoons

old-fashioned oats

scant 1/8

teaspoon

salt

Pinch of cinnamon

optional

4

tablespoons

flour

1/2

teaspoon

baking powder

1/4

teaspoon

baking soda

3 and 1/2

tablespoons

milk chocolate chips
Instructions
Preheat your oven to 350 degrees F. Do NOT melt the butter at all or your cookies will not work without chilling the dough.

Combine the sugars, butter, vanilla, and egg yolk, in a small bowl until well combined.

Mix together and then add the oats, salt, cinnamon, baking powder, and baking soda.

Stir in the flour and chocolate chips.

If the batter is too dry add a tiny bit more butter and if it is too wet add a tiny bit more flour.

Using a cookie scoop or your hands make three balls of the batter and place on a cookie sheet.

Bake for 10-12 minutes (depending on their size, but watch them) or until lightly browned along the edges remove from oven and transfer to a cooling rack.

If desired press a few more chocolate chips into the top of the cookies once they've been removed from the oven.
Recipe Notes
Do not melt the butter or the cookies will not form as well. You can increase or decrease the amount of chocolate chips according to personal preference. I love my cookies loaded with chocolate!
Here are some more cookie recipes for you to try: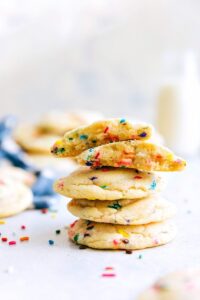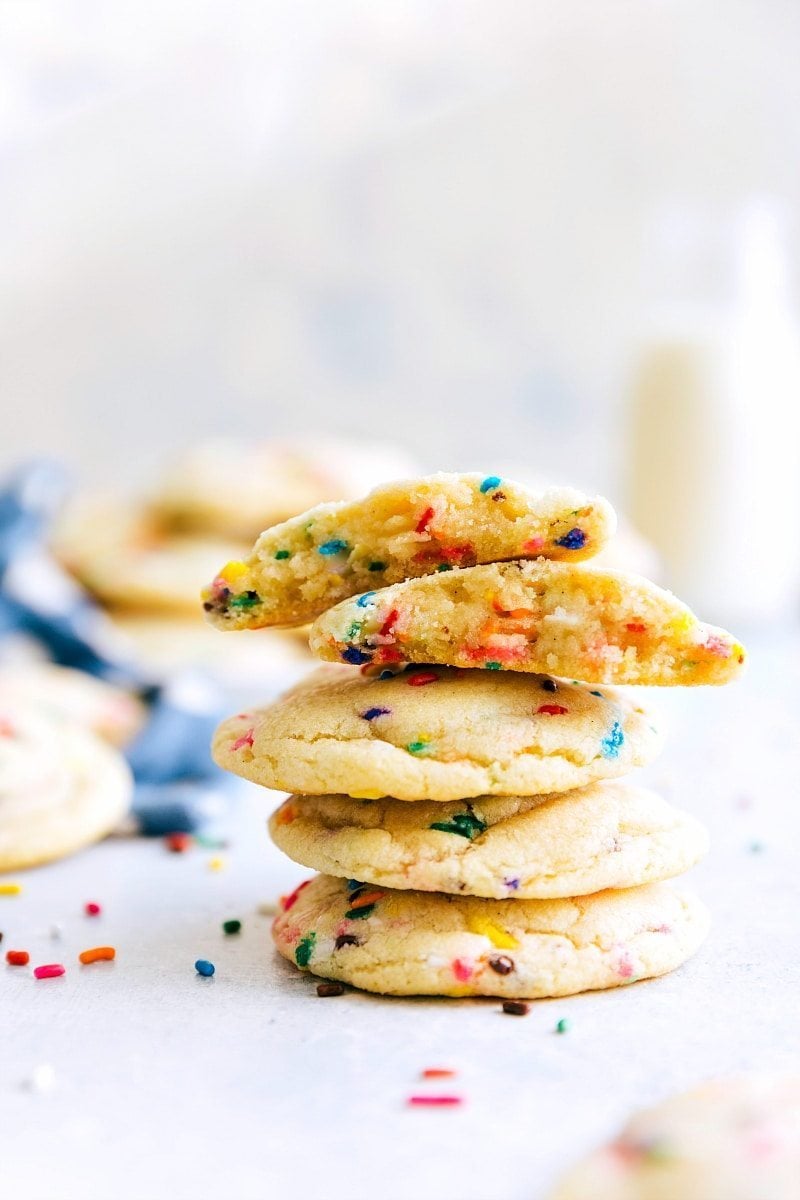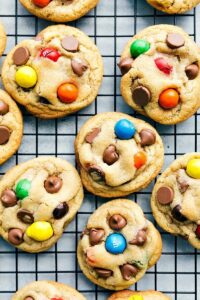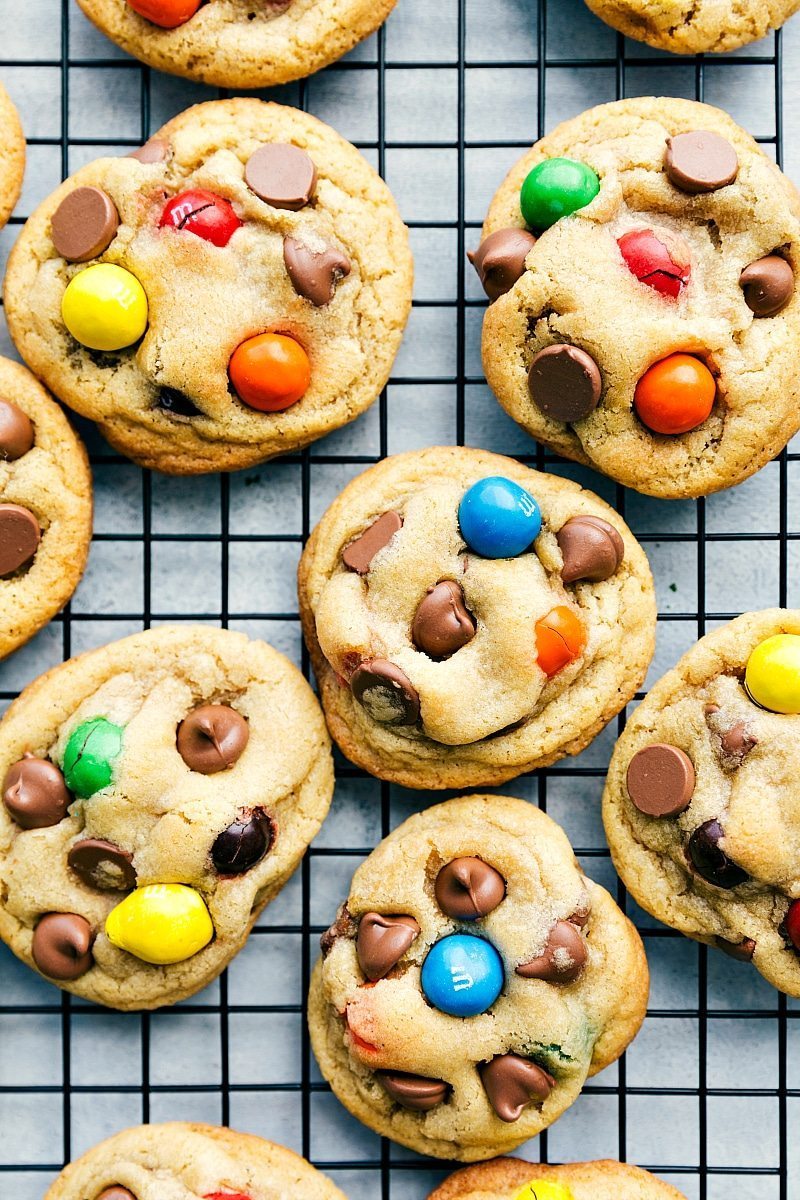 Caramel Stuffed Chocolate-chip Cookies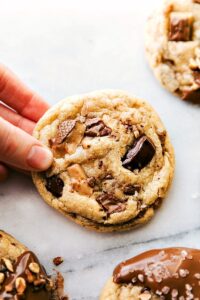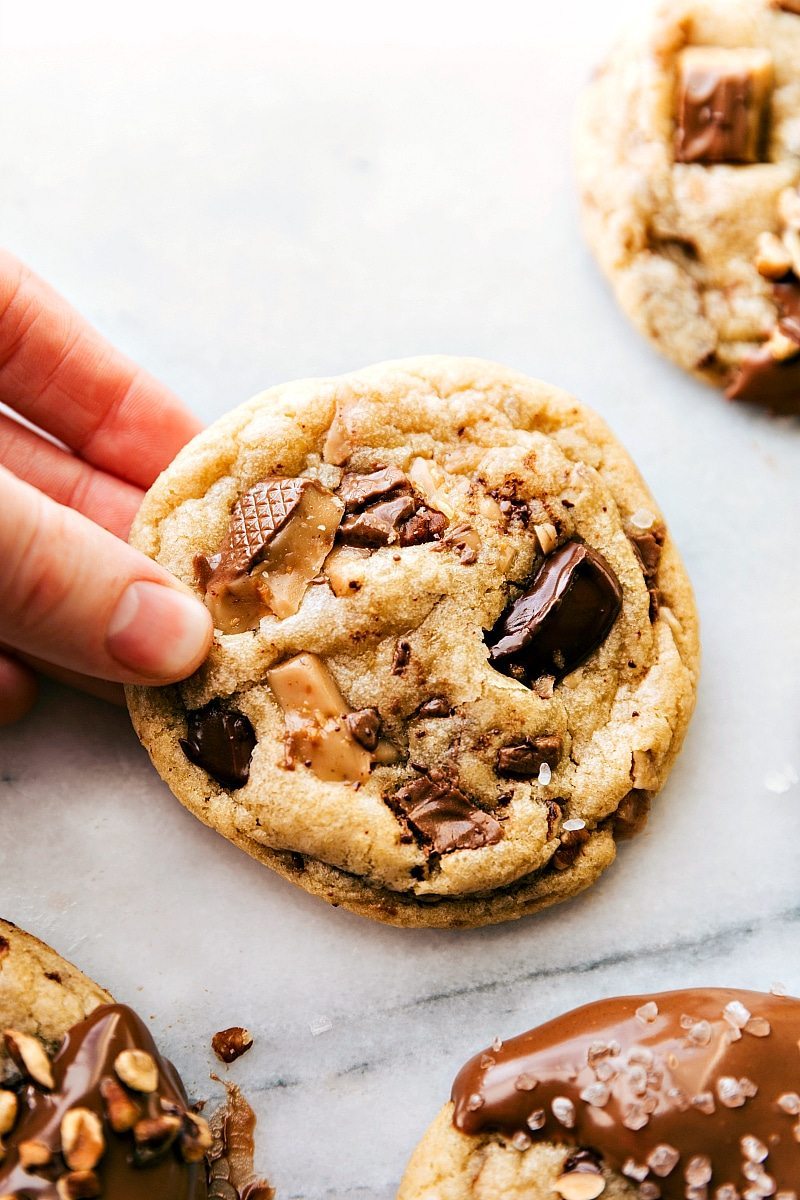 Toffee Pecan Chocolate Cookies