Special thanks to the Cherry Marketing Institute for sponsoring this post. As always, all opinions are my own.
Easy "spumoni" inspired layered ice cream bars with an incredibly delicious tart cherry sauce.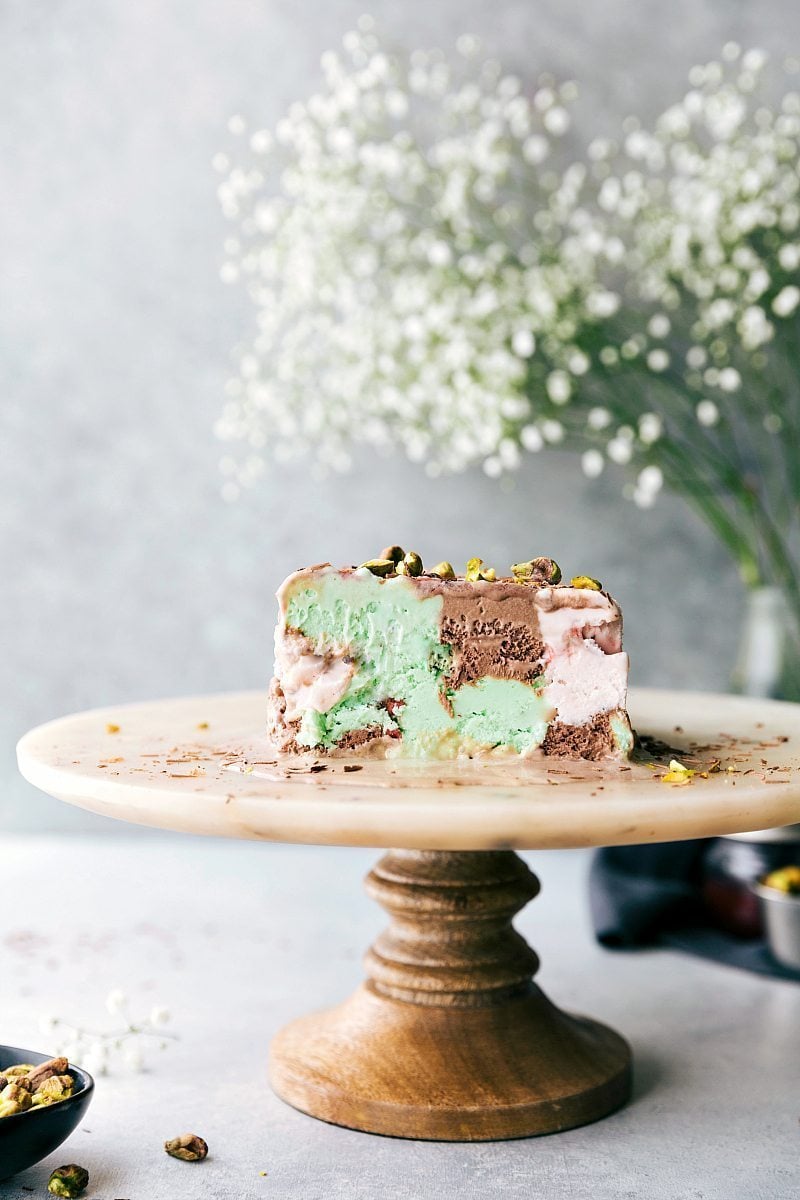 The first time I was introduced to spumoni ice cream was at an "Italian" (American) restaurant. While I doubt it was super authentic, I completely fell in love with it! If you aren't familiar, "spumoni" is an Italian ice cream made with usually three flavors and has some added fruits + nuts. The three typical flavors: cherry, pistachio, and either chocolate or vanilla.
I swear this combo was meant for me, because I couldn't love any three flavors together more than that combination. Plus, add a tart cherry sauce and it is pure dessert heaven! So, this is my (unauthentic) ridiculously easy twist on spumoni ice cream and I am so excited for you all to try it.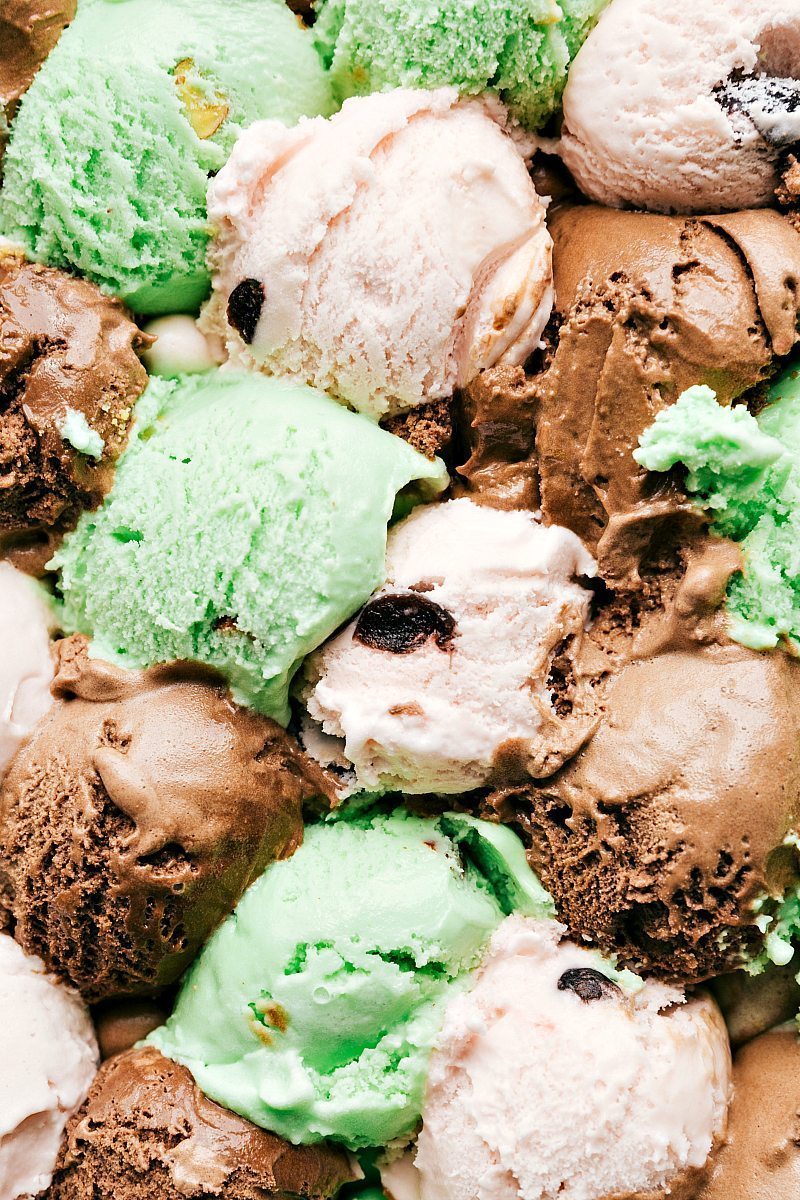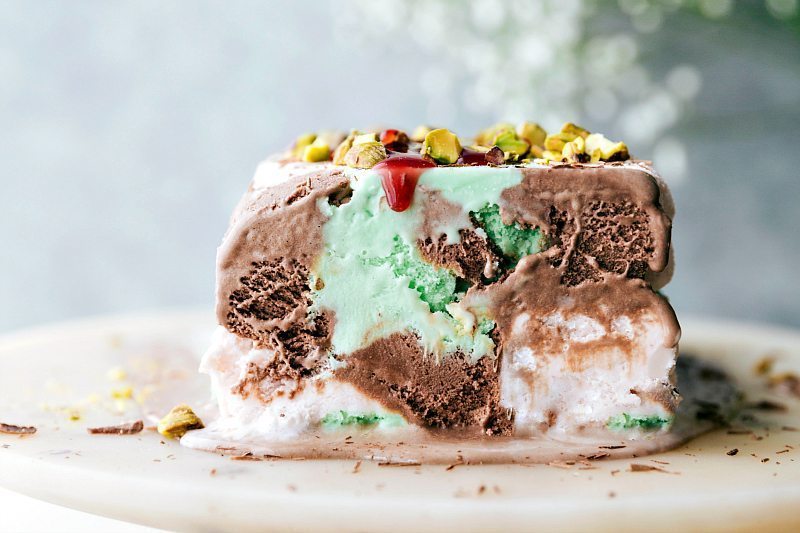 I mentioned this dessert is ridiculously easy, and I mean it! You aren't having to make three different ice cream mixtures, but instead you'll buy 3 ice cream flavors — cherry, pistachio, and chocolate (or you can use vanilla).
Scoop alternating scoops of each ice cream into a bread pan and once that pan is filled; your base is done preparing. It needs some time in the freezer which is the perfect time to make the tart cherry sauce.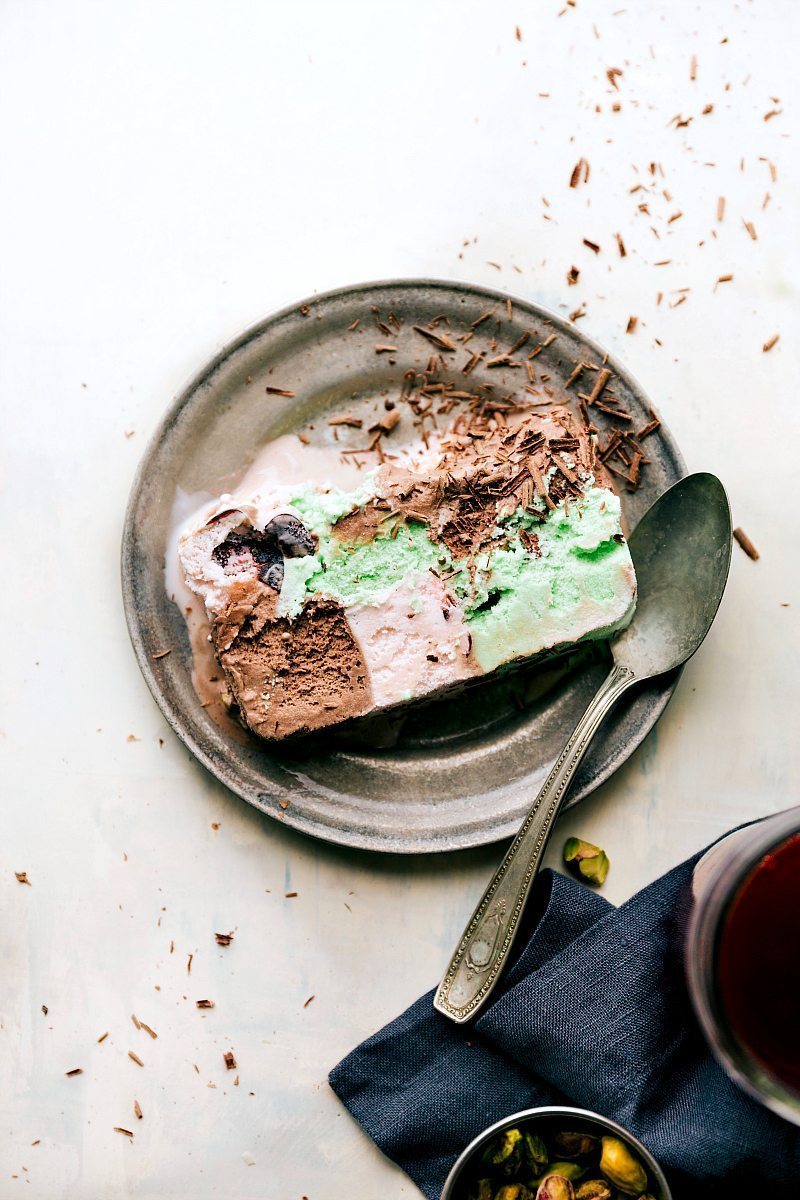 While the ice cream base is amazing, the sauce is really the star of this dessert and what ties everything together so nicely. Not to mention it makes this dessert look even fancier!
So for the cherry sauce, we start with Montmorency tart cherries and quite a bit of them! I've created a few recipes with tart cherries now and I love using them in my baking and cooking. Fun fact- May is better sleep month and Montmorency tart cherry juice is tied to better sleep quality and efficiency. It's also linked to reducing the severity of insomnia.
And so what better way to end your evening than a slice of this spumoni ice cream terrine and a generous drizzle of some tart cherry sauce?!
Enjoy!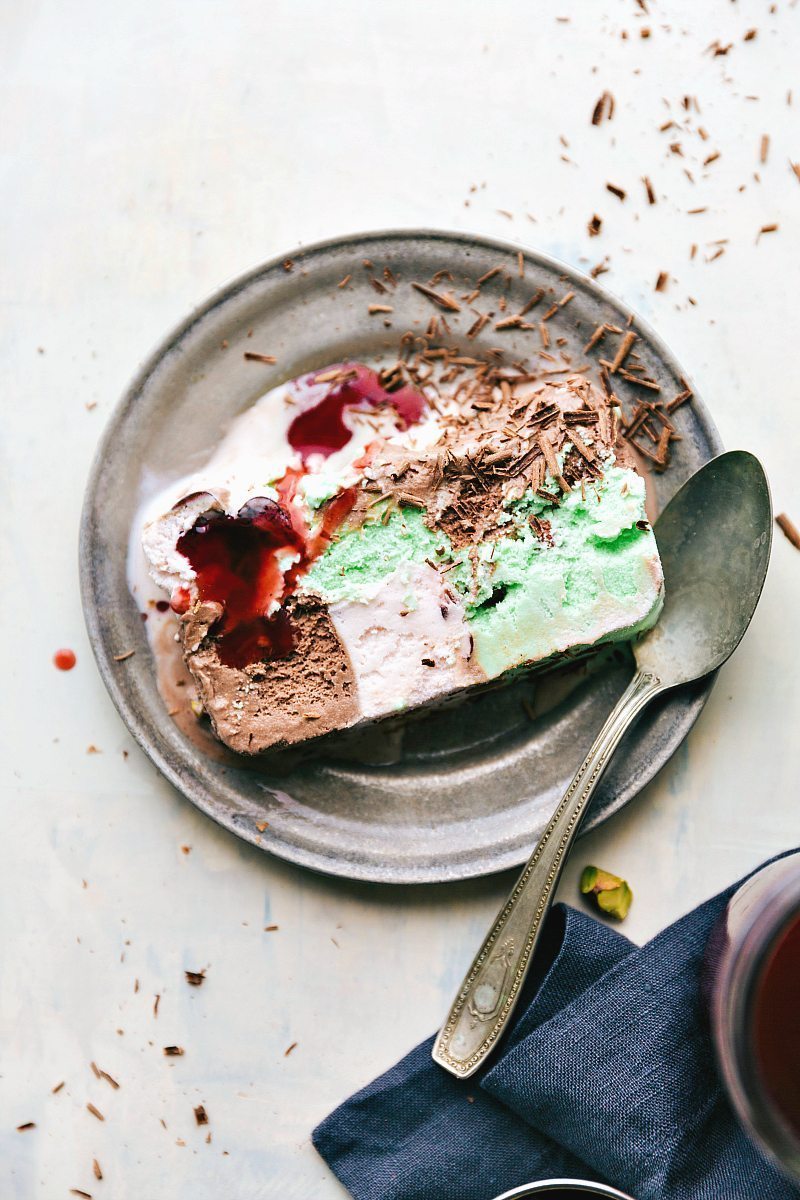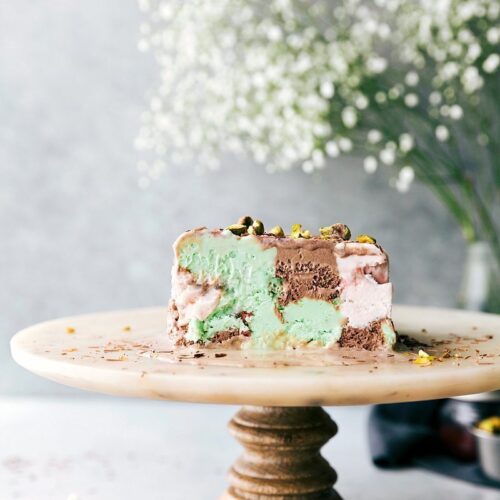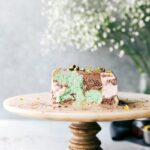 Spumoni Ice Cream Bars
Easy "spumoni" inspired layered ice cream bars with an incredibly delicious tart cherry sauce.
Ingredients
2

pints (4 cups)

cherry ice cream

(just over half of a 48 ounce ice cream container)

2

pints (4 cups)

chocolate or vanilla ice cream

2

pints (4 cups)

pistachio ice cream

1 bread pan
Montmorency Tart Cherry Sauce
1 and 1/2

cups

Montmorency tart cherries,

pitted/thawed if frozen

6

tablespoons

white sugar

1

teaspoon

cornstarch

1

teaspoon

water

Optional: pistachios for garnish
Instructions
Line a bread pan with foil or parchment paper. Alternating scoops, fill the pan with cherry, chocolate (or vanilla), and then pistachio ice cream. Pack in the scoops. Cover tightly and freeze for 1-2 hours or until solid.

Place the tart cherries and sugar in a medium-size saucepan over medium heat. Simmer, stirring occasionally, for 10 minutes. Place the cornstarch in a small bowl and stir in the water until smooth. Add to the sauce and cook until sauce begins to thicken, about 2 minutes longer. Strain the cherries and allow the liquid to cool in the fridge.


Slice the terrine into thin bars and top with the cooled tart cherry juice. Enjoy immediately garnished with pistachios if desired.
Recipe Notes
Cook time refers to chilling time.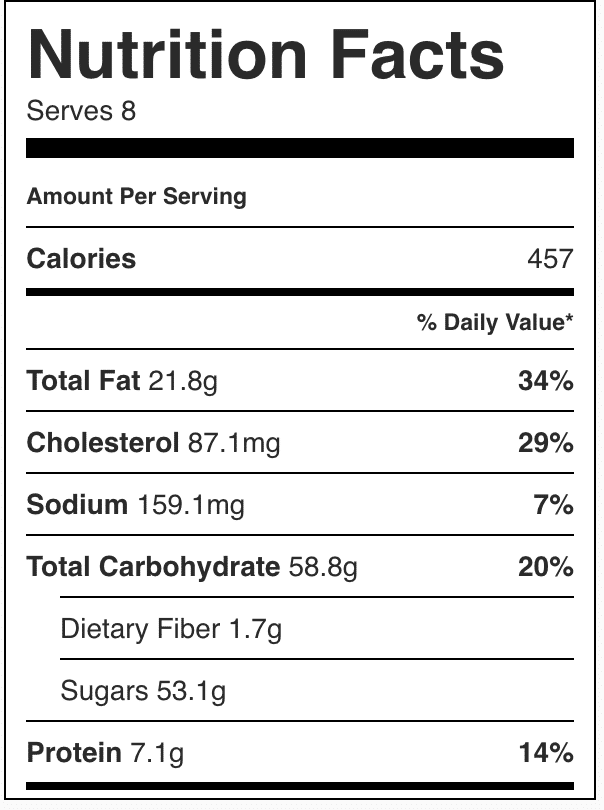 More Montmorency Tart Cherry Recipes: