An easy pasta, broccoli, and fruit salad with a quick 5-ingredient dressing.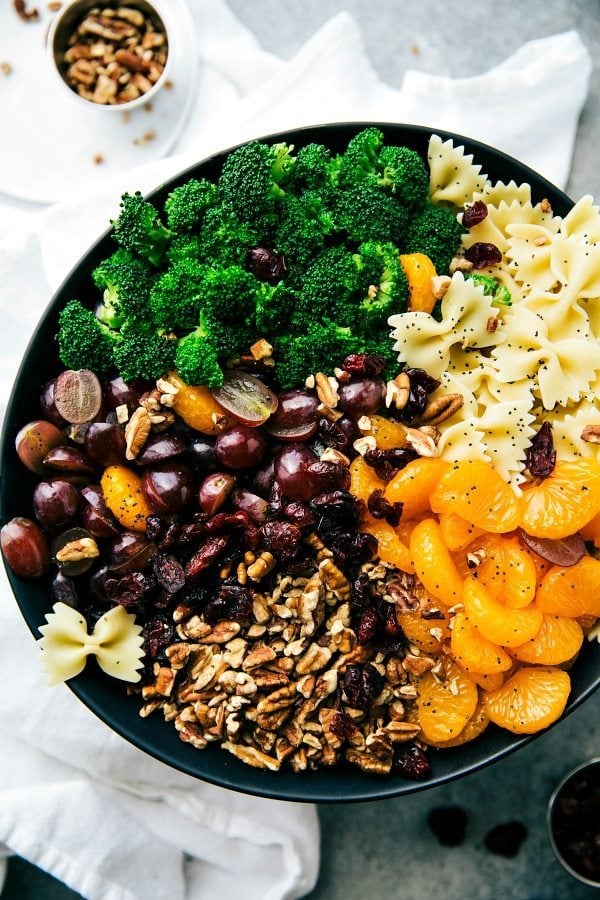 The official start of summer is LESS than 1 month away. As in, June 20th, we are officially in the SUMMER. Which means I need to equip you with all the pasta salads and grilled chicken to make your summer a total success, right? ?
I don't know about you, but big pasta salads are one of my favorite things about summer. And flavorful grilled chicken is a close second.
And boating is a distant third. Are my summer priorities out of whack? I don't know guys, I always pick food over fun ?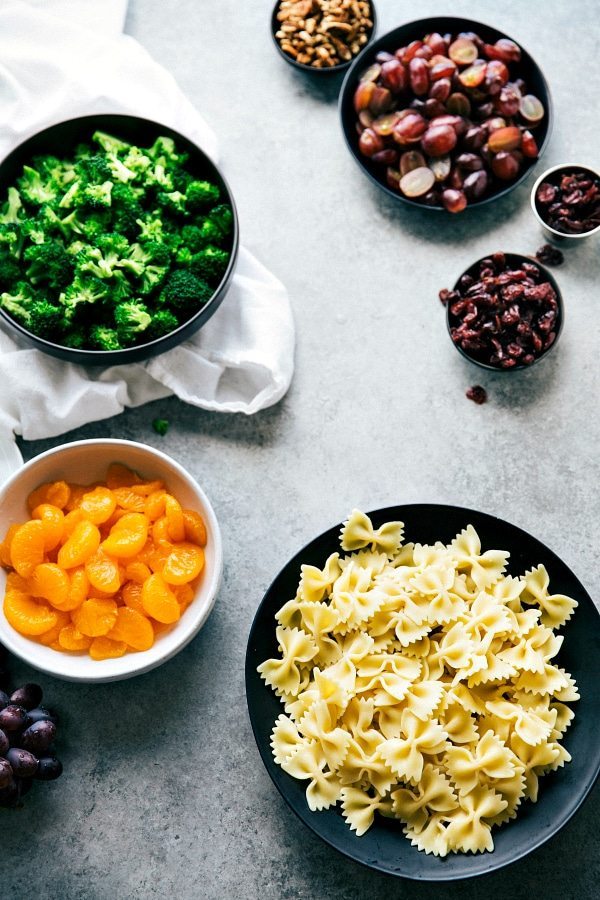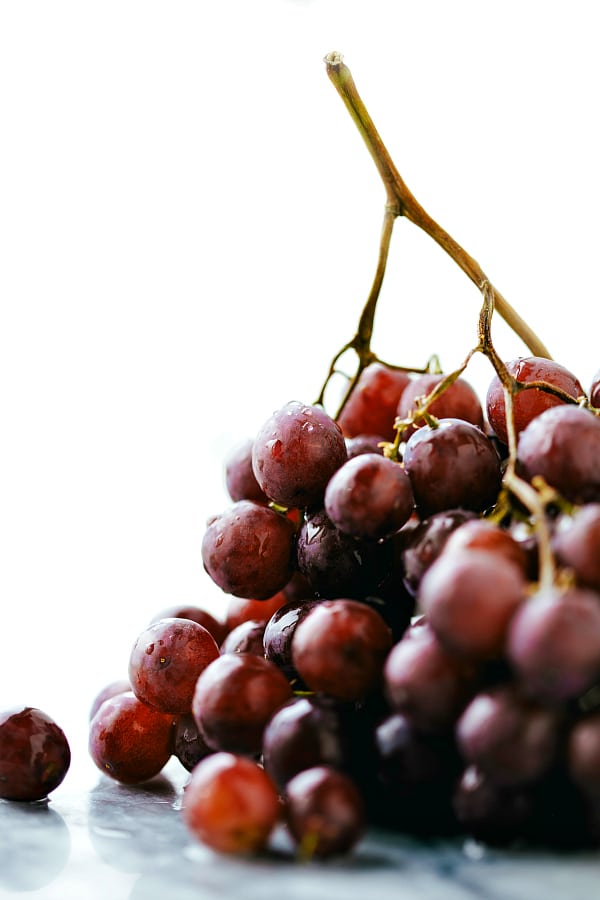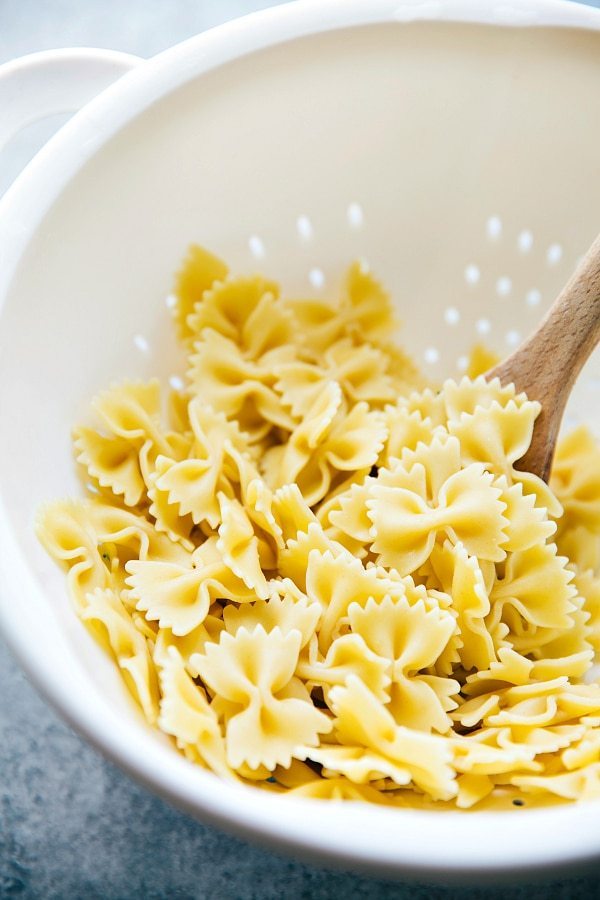 This salad is a classic pasta salad, lots of fruits/veggies, and a thick & creamy mayo dressing. The few important things that take this pasta from good to WOW:
Blanch the broccoli. A lot of broccoli salads just leave the broccoli raw which I don't love. With a quick blanching you'll find the broccoli to be much more flavorful and its a lot more tender. It also melds better with the other ingredients.
Thoroughly dry the ingredients. Don't add the dressing to wet ingredients. The broccoli is wet after blanching, the pasta is wet from being cooked, and the grapes are likely wet from being washed. Make sure all the ingredients are completely dried before adding the dressing to avoid a watery salad.
Toast the pecans. This is a small step that adds a lot and doesn't take too much extra effort. Fill a dry skillet with an even layer of nuts and cook, stirring constantly, for 5-7 minutes or until fragrant. Watch the nuts very carefully as it is extremely easy to scotch them.
Let the salad sit and chill. It's important to let the ingredients meld with the dressing in the fridge for a couple of hours. Plan ahead so the salad has time to get completely chilled through.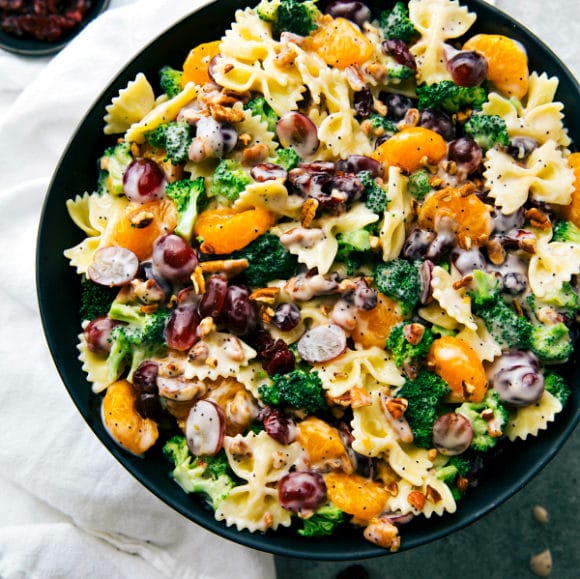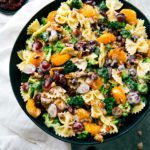 Broccoli and Grape Pasta Salad
Servings
:
8
-10 as a side
Ingredients
4-5

cups

fresh broccoli

~1 pound or 2 stalks

8

ounces

bow-tie pasta noodles

1/2 of 1 package

1

can (15 ounces)

mandarin oranges

2

cups

halved grapes

1

cup

chopped pecans*

1/2

cup

dried cranberries

1

cup

mayo

1/3

cup

diced red onion

1

teaspoon

salt

1/4

cup

red wine vinegar

1/4

cup

white sugar

Optional: 1 tablespoon poppyseeds
Instructions
Remove the stems from the broccoli and cut into very small pieces. Fill up a bowl with very cold water and a few cupfuls of ice.

Bring a large pot of water to boiling point. Add in a heaping tablespoon of salt.

Pour the broccoli into the boiling water and count to 30. As soon as you get to 30 remove the broccoli with a slotted spoon (don't drain, you'll use this water for the pasta) and pour the broccoli into your prepared ice/water bath.

Allow the broccoli to sit in the cold water until completely cooled. Then remove with a slotted spoon to a salad spinner or bowl.

Make sure the broccoli is 100% dried before tossing it with anything else (especially the dressing).

Add the pasta to the boiling water and cook according to package directions.

Drain and rinse under cold water.

Combine the completely dried broccoli, dried pasta, drained mandarin orange, and halved grapes in a large bowl.

In a small bowl, whisk together the mayo, finely diced red onion, salt, vinegar, and white sugar. If desired add in the poppyseeds.

Combine the dressing with the ingredients, cover, and chill for 2-3 hours.

Right before serving add the pecans and dried cranberries.

Best eaten the same day it is made.
Recipe Notes
*I like to toast the pecans. To do this, spread them evenly in a dry skillet over medium heat. Stir around for 5-7 minutes or until fragrant. Be careful because the nuts can very easily go from toasted to scorched.
More delicious pasta salads: