Refreshing, sweet, and easy-to-make sparkling blackberry lemonade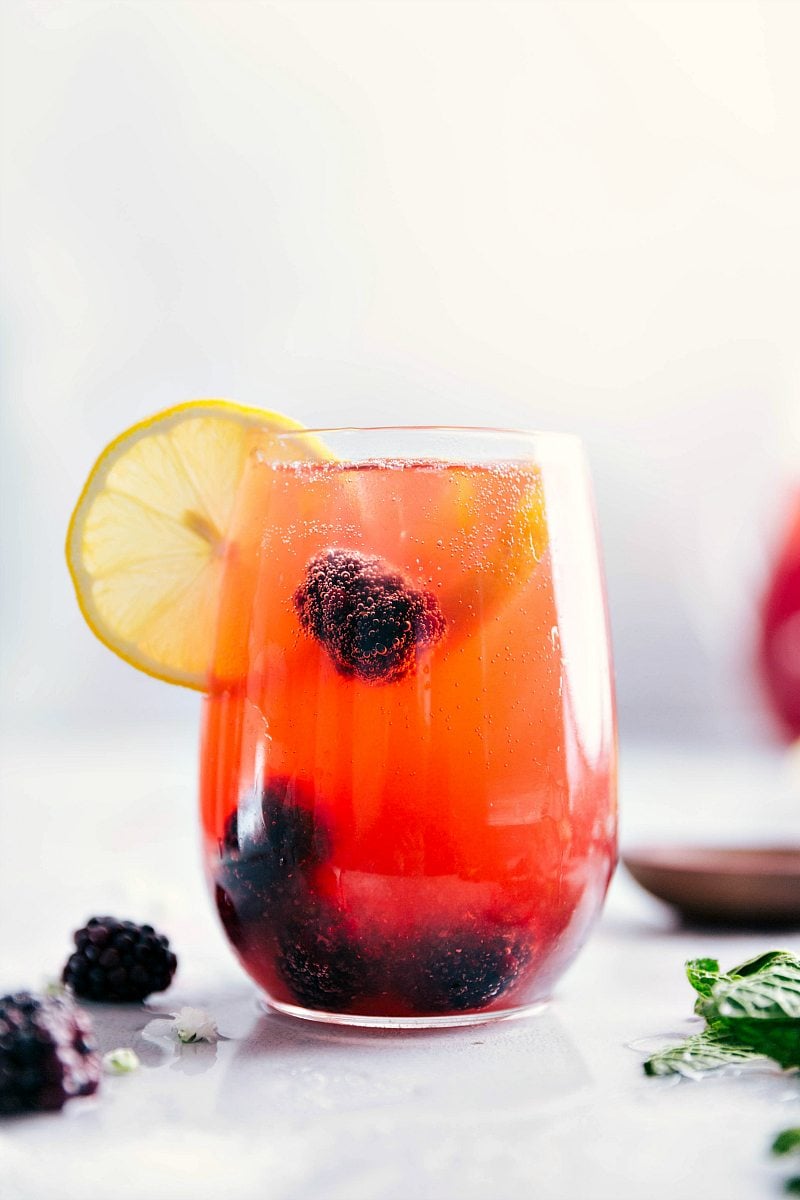 As you can see by the video (above this photo), my boys are obsessed with making fruit-flavored lemonades. We've made about a half a dozen variations this summer — raspberry, blueberry, strawberry, blackberry, and peach. The boys beg to make lemonade almost as much as they do these cookies!
This blackberry lemonade is tart, sweet, and so easy to make. I usually put my boys on lemon juicing duty and I'm convinced they could juice lemons for days without getting sick of it! I slice the lemons in half and each boy gets to take turns juicing their half of the lemon. And then as sneakily as I can, I juice their lemon halves once more after they've finished. If I'm being honest, that's when we get most of the lemon juice 😉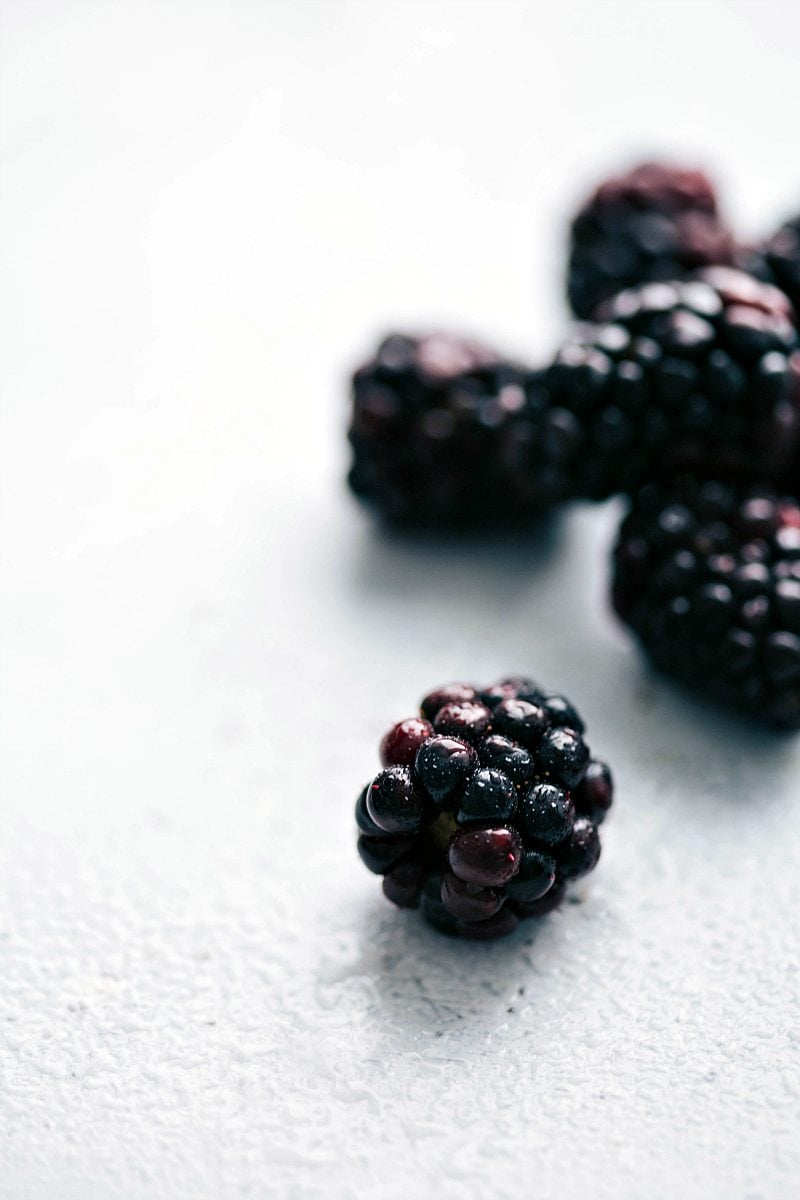 Can I make this lemonade with different berries/fruit?
How do you make homemade Blackberry Lemonade?
First you want to combine sugar, lemon zest, and water into a sauce pan and you'll stir that until the sugar is completely dissolved.
While that is going, you'll want to juice your lemons to get a cup of lemon juice. This fresh lemon juice really makes this blackberry lemonade zing!
Next you are going to blend blackberries with the sugar water (you just made in the saucepan).
You then want to pass that blended mixture through a fine mesh to make sure you get out all the little seeds from the blueberries.
Finally, you'll add that blackberry mixture to a pitcher with the fresh lemon juice, sparkling lemon water, and ice.
And just like that you have the BEST homemade sparkling blackberry lemonade. 🙂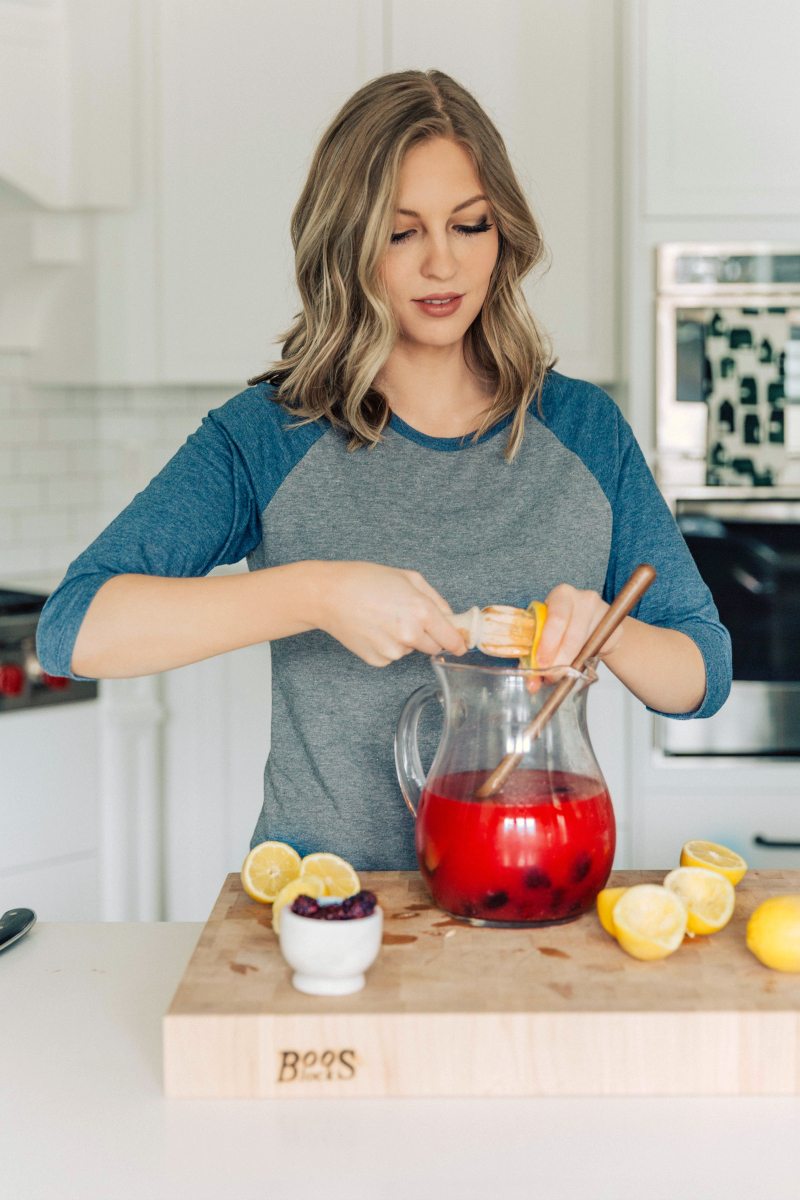 How to make Wendy's Blackberry Lemonade:
This blackberry lemonade is actually quite similar to the Wendy's version of blackberry lemonade. This version of the blackberry lemonade is made with sparkling lemon water, which is what sets the two apart. For a closer copycat of Wendy's blackberry lemonade just add water in place of the sparkling lemon water and you'll have a copycat Wendy's Blackberry Lemonade!
This blackberry lemonade will make 8 generous servings. Each serving is approximately 113 calories. So if you're looking for a refreshing drink that is not too high in calorie, this blackberry lemonade needs to be your go-to! 🙂 For the full nutritional label, be sure to check below the recipe.
Absolutely! Not all blackberries are equal — depending on where you get them and what time of the year it is, some blackberries are going to be sweeter than others. If you have pretty tart or less flavorful blackberries you'll want to use the full sugar amount and potentially add even more. If you have sweeter blackberries, you may want to reduce the sugar by a few tablespoons or increase the amount of lemon juice.
You can use frozen blackberries for this lemonade; just make sure they are completely thawed and properly measured before using them. I like to place frozen blackberries in a fine mesh sieve over a large bowl and let them stand at room temperature for 1-2 hours before using.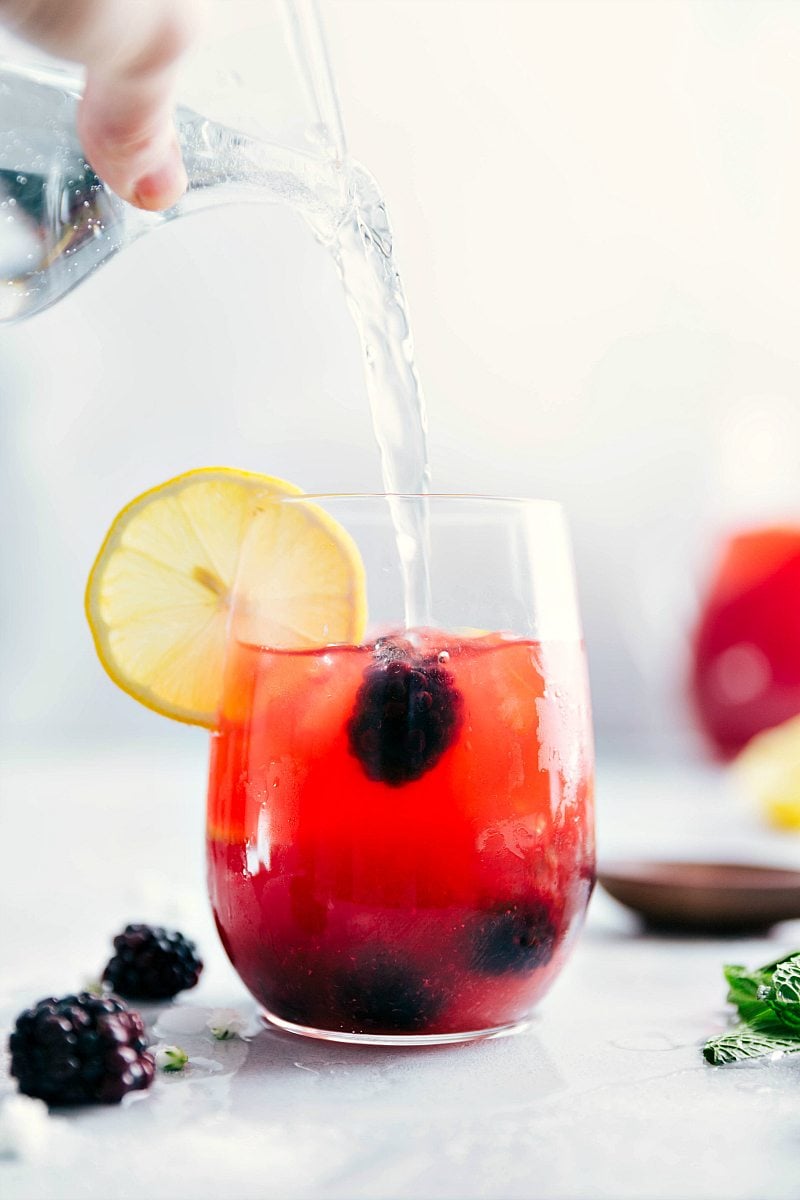 More Amazing Beverages:
For more delicious recipes, follow along on Pinterest, Instagram, Facebook, and YouTube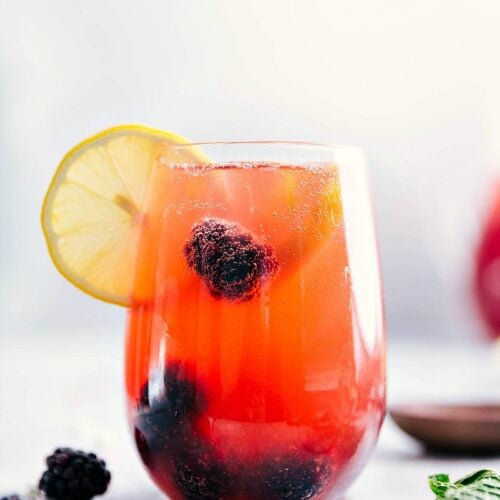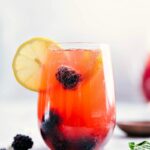 Sparkling Blackberry Lemonade
Refreshing, sweet, and easy-to-make sparkling blackberry lemonade
Keyword:
blackberry lemonade
Ingredients
2

cups

water

1

cup

superfine white sugar*

1

tablespoon

grated lemon zest

1

cup

freshly squeezed lemon juice

6

ounces (1 container; about 1 and 1/3 cups)

fresh blackberries

2-3

cups

lemon lime seltzer water
Instructions
Combine the 2 cups of water and sugar in a saucepan. Stir to combine and bring to a boil. Stirring occasionally, boil this mixture for 2 minutes.

Remove sugar water from heat and add in the lemon zest and lemon juice. Cool slightly.

Add the blackberries to the blender and pour over about 1 cup of the lemon water mixture. Blend until completely smooth. Place a fine mesh strainer over your pitcher and using the back of a spoon, press the blackberry juice through the strainer into the pitcher discarding the seeds.

Add the remaining lemon mixture to the pitcher. Stir well. Add the seltzer water (add to taste preference -- more seltzer water for a more diluted drink). Only add seltzer water to what will get drunk within 1-2 hours otherwise add the seltzer water to individual glasses.

Serve over glasses filled with ice (the ice also dilutes the lemonade a bit)
Recipe Notes
*This is pretty sweet lemonade depending on the berries and lemons you have; feel free to reduce the sugar to your personal preference.