Delicious and refreshing (plus simple to make!) sparkling raspberry lemonade.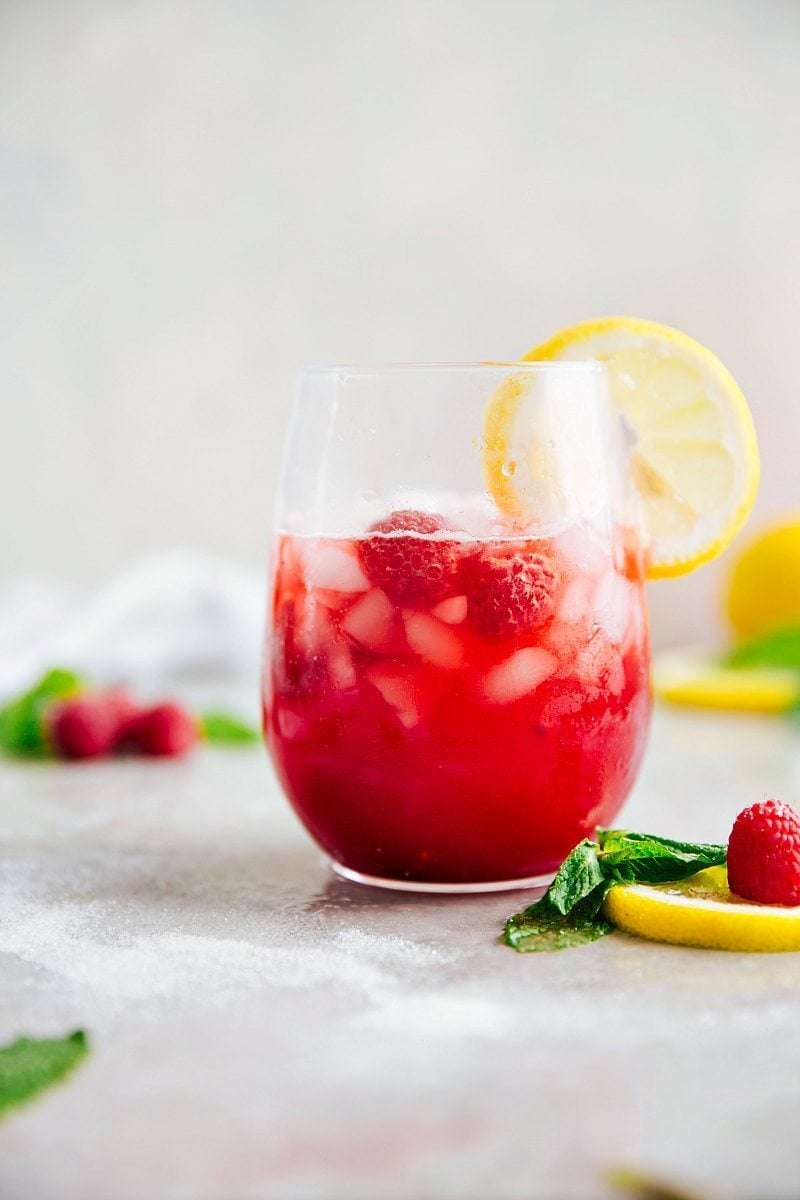 Bentley LOVES to wrestle. He literally has no idea that he's actually smaller than other people and has no reservations for taking just about anyone "down."
He runs at us full-force and pushes his entire body weight in attempts to get us to fall over. I made the mistake a few times of "falling over"and now he'll run at me full force trying to "knock me over" just about every hour of the day.
He's stubborn enough that if we don't fall over the first (or tenth) time he tries, he just keeps trying. Each time, he gives himself a few more feet of running "ramp up." Essentially he runs the entire length of our hallways and pushes his entire body into us. And once we're down? Well it goes just about like this. With him giggling the entire time.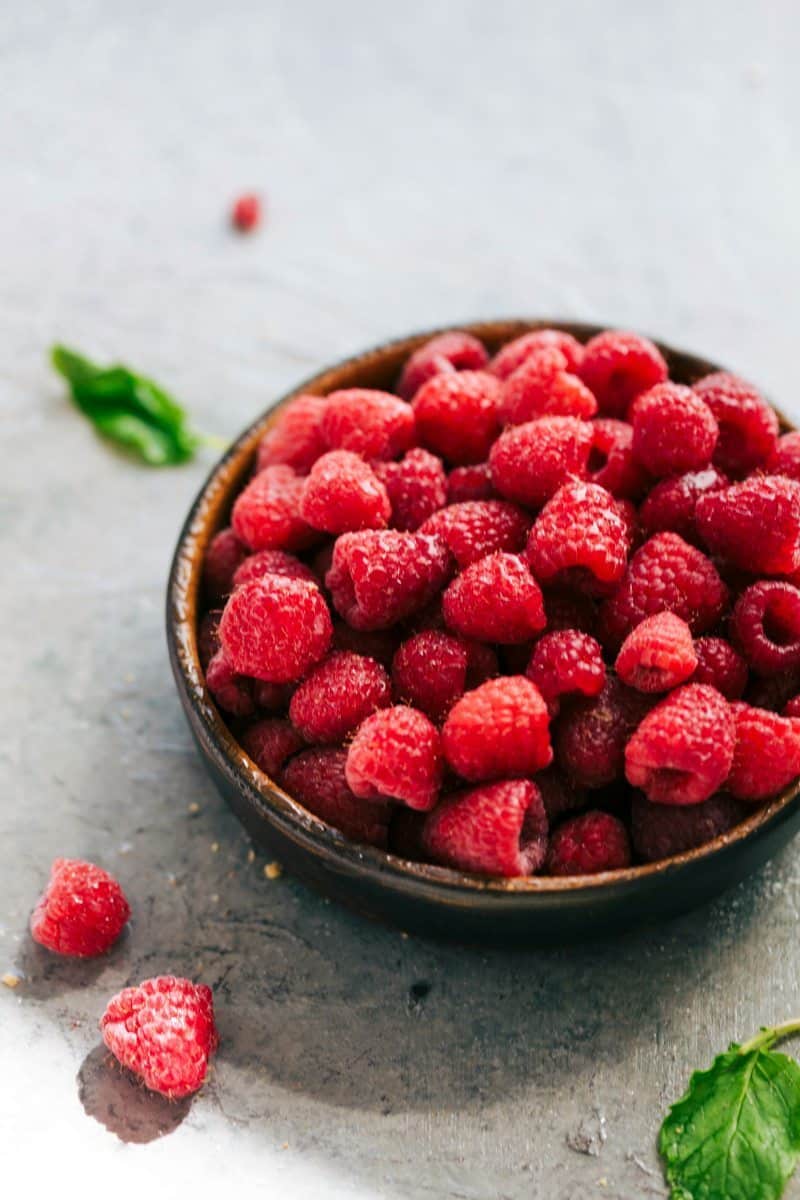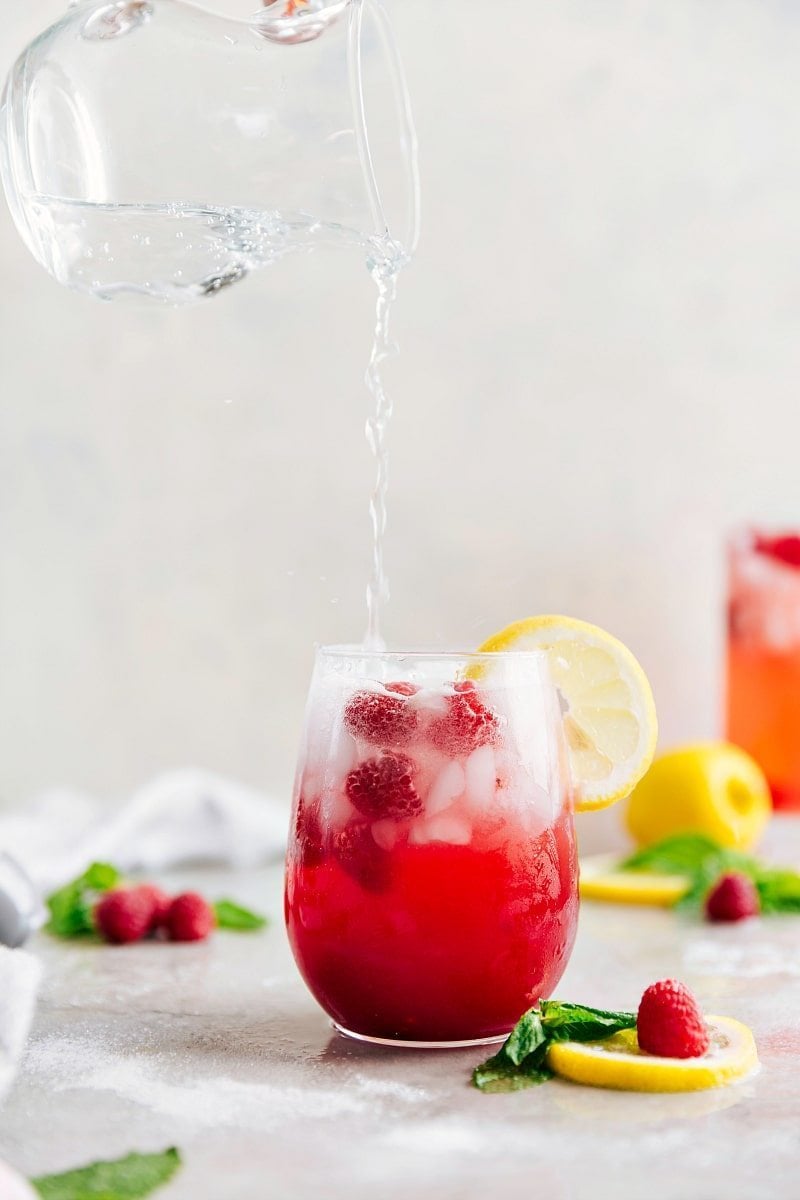 Clearly a cold refreshing drink to combat his tackles are in order. I shared this sparkling blueberry lemonade last year and it's been crazy popular with you all. I've loved seeing your recreations and getting your comments on that beverage.
So here we've got sparkling raspberry lemonade except this version is even easier!! Seriously, like 5 minutes prep and that's IT. It is insanely quick to make and it's been a hit wherever we've taken it.
I made raspberry lemonade several different ways and took all the different versions to a party and had everyone vote (seriously, I know, life of the party right here…) But thanks to everyone's votes, I'm sharing the winning version today and I hope you all love it as much as we have!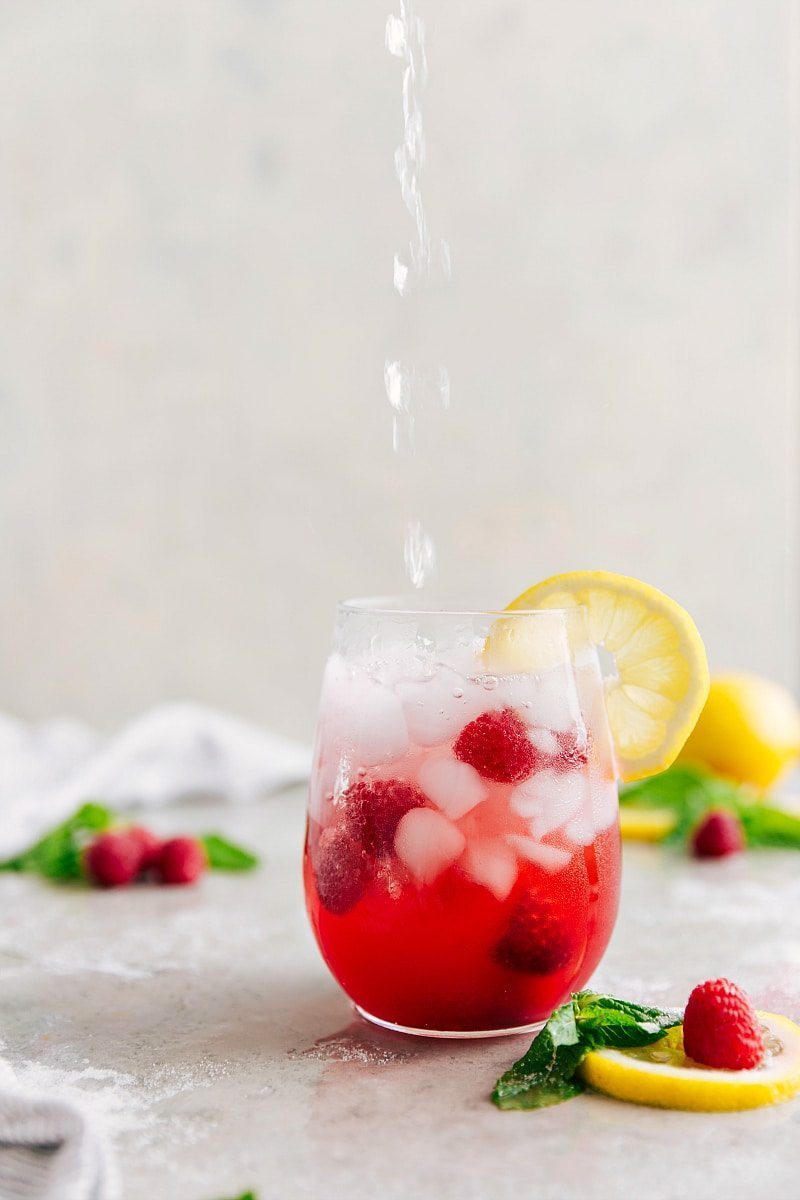 More Fruity Beverages: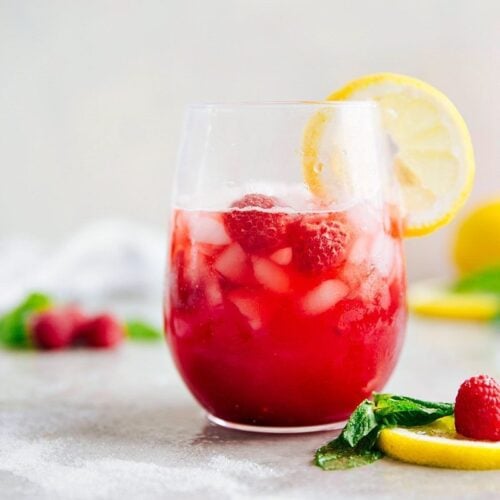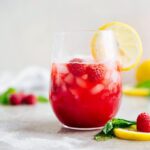 Sparkling Raspberry Lemonade
Delicious and refreshing (plus simple to make!) sparkling raspberry lemonade.
Keyword:
raspberry lemonade
Servings
:
1
large pitcher
Ingredients
1

can (12 ounces)

frozen lemonade concentrate,

thawed

1

can (12 ounces)

frozen raspberry (or berry blend) concentrate,

thawed

6

cups

water

1

package (10 ounces)

frozen raspberries

2

cans/bottles (12 ounces EACH)

Sprite (or similar lemon-lime soda)

2-3

lemons,

thinly sliced

Lots of ice
Instructions
In a large pitcher add the thawed lemonade concentrate, thawed raspberry/ berry concentrate, and 6 cups water. Stir and then refrigerate until serving time.

Right before serving add in the frozen raspberries and sprite. Thinly slice the lemons and add to the pitcher OR to garnish individual glasses with.

Fill glasses 3/4ths the way with ice and add the beverage. Enjoy immediately.