A delicious cream cheese and Parmesan chicken bake with broccoli and tortellini. This delicious casserole is comfort food at its best!
Aaaand it's Monday! How was everyone's weekend? Ours is pretty much a blur already; they go by too quickly! But I will tell you one thing, I worked super hard on an exciting thing coming to the blog soon… I am so excited!!
It's not as big as the book I wrote about starting a blog, but it's going to be pretty great 🙂
I'll give you some hints, but don't hate me for saying these things already… First, it has to do with Christmas. (I know, I know….). Second, it has to do with Christmas gift giving. Since running a blog, I've come to understand (at least a little bit) why stores bring out holiday (and particularly Christmas) stuff so early. It's for planners like me. So I can buy the things, create stuff with those things, and post it giving you all plenty of time to plan for and then replicate it before the holiday has already come and gone.
I like to be way planned out and have everything done in advance. You remember when I had pumpkin recipes and it was still about 90 degrees outside, right? 🙂
But those are all the hints, and all will be on the blog…shortly 🙂 I still have some Thanksgiving recipes to share in the meantime. Hint there is going to be some slow cooker turkey and it's AMAZING. (I'm all sorts of suspenseful today :))
Okay let's get to this recipe though because it is a good one. A comfort food casserole and DANG this is good. It's got a creamy chicken base with broccoli and lots of cheese. There is cheese in the cream base (cream cheese and Parmesan cheese) plus cream inside the actual tortellini's. This dish has a few steps, and takes about 25 minutes preparation time, but there are a few things to make it quicker. First would be to use a rotisserie chicken – just shred the chicken right off and it's ready to go. Or if you already have shredded and cooked chicken, that's great too. Another shortcut would be to have pre-cut broccoli. Just make sure it's cut into pretty smallish pieces.
The cream sauce takes a bit of patience – don't try to rush it here or it may not thicken. You'll want to slowly add in the milk and chicken broth to the butter + flour roux. The first time I made this I did it with 1% milk and the second time with whole milk. I highly recommend making this with whole milk because yum – thick and creamy sauce awaits. BUT if you are looking for a healthier option, the 1% milk definitely worked (as well as low fat cream cheese), you just need to be patient and allow it to really thicken up.
Lastly – breadcrumbs – they are optional. I liked it with that extra touch, but it's not entirely necessary. Although if you have them, definitely do it! And the freshly chopped parsley on top can definitely be substituted for some dried parsley or Italian seasoning, or whatever you like with a chicken + pasta dish. Enjoy everyone!
Cream Cheese Chicken Tortellini Bake
Ingredients
2

cups

pre-cooked and shredded chicken

2

cups

broccoli

1

package (16 ounces)

frozen cheese-filled tortellini

5

tablespoons

butter

5

tablespoons

flour

1 and 1/2

cups

milk

1% fat content and higher

2

cups

chicken broth

separated

1/2

teaspoon

garlic powder

4

ounces

cream cheese

1 and 1/2

cups

freshly grated Parmesan cheese

separated

1/2

cup

breadcrumbs

Freshly parsley

optional
Instructions
Spray a 9 x 13 pan with nonstick spray and set aside. Preheat the oven to 375 degrees F.

Remove the stems of the broccoli and cut into small pieces.

In a large bowl, combine the frozen tortellini, shredded and cooked chicken (packed 2 cups), and chopped broccoli.

In a small pot over medium-low heat, melt the butter. Slowly add in the flour to the melted butter whisking constantly. Whisk until a thick dough forms and then whisk for another full two minutes.

Very slowly add in 1 and 1/2 cups of the chicken broth. Allow to simmer and thicken in between additions. Stir in the garlic powder.

Again, very slowly add in the milk, whisking until well combined. Allow the mixture to simmer and thicken. When the mixture is completely smooth, whisk in the cream cheese and stir until completely melted. Stir in 2/3rds cup of the Parmesan cheese and stir until melted.

Pour the cream sauce over the tortellini, chicken, and broccoli mixture.

Add in 1/2 cup remaining chicken broth and season with salt and pepper.

Pour the mixture into a 9 x 13 pan and cover with 1/2 cup Parmesan cheese.

Bake, covered, for 30 minutes.

Remove and uncover the foil. In a small bowl, stir together the breadcrumbs and remaining 1/3 cup Parmesan cheese. Cover the casserole with the breadcrumbs and bake for another 7-9 minutes.

Remove and enjoy immediately.

Remove and top with freshly chopped parsley if desired.
Here are some more delicious casseroles:
Creamy Tortellini and Veggie Bake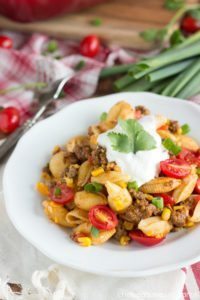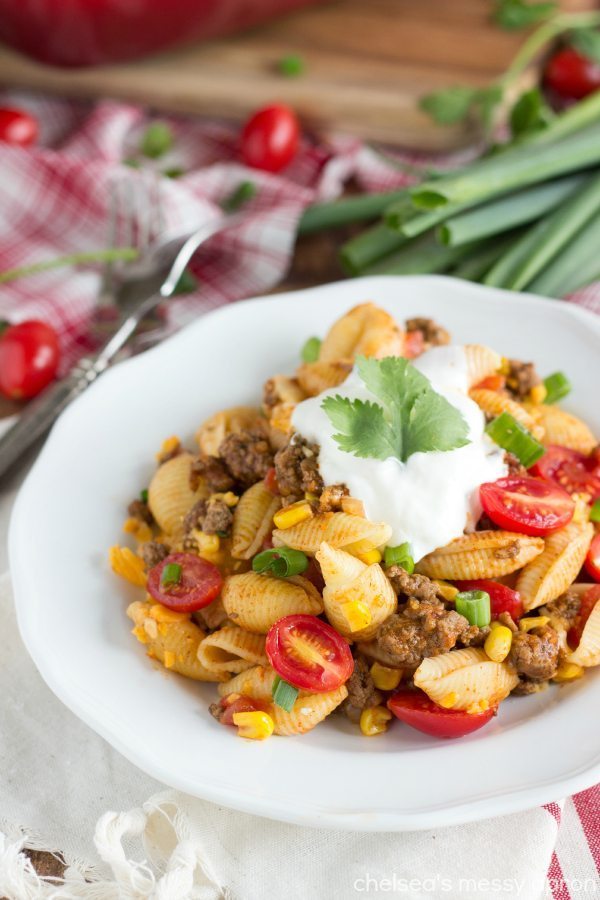 Hawaiian Haystack Casserole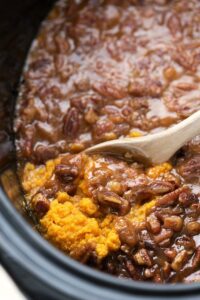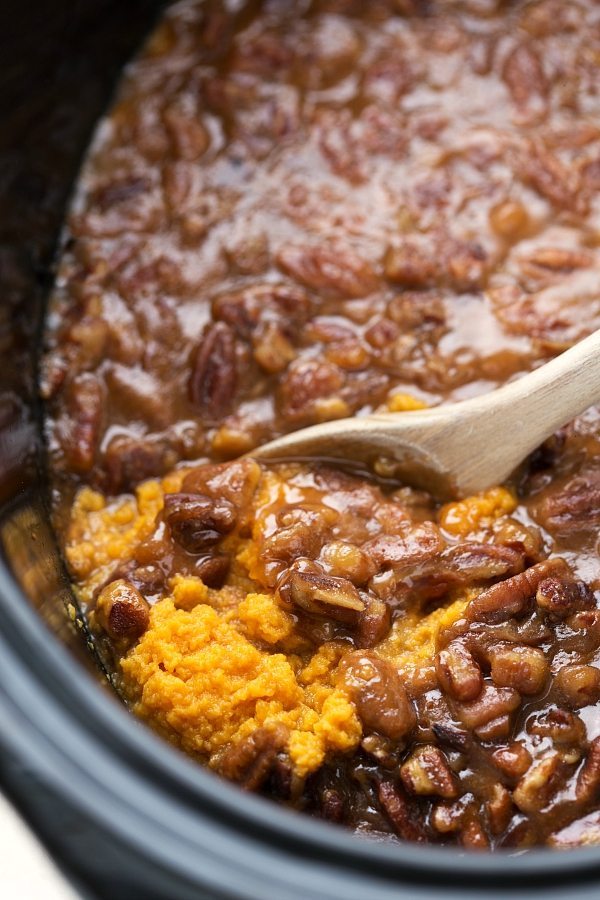 Crockpot Sweet potato casserole