Turkey Avocado Ranch Club Wraps are easy to assemble, very quick to make, and taste incredible!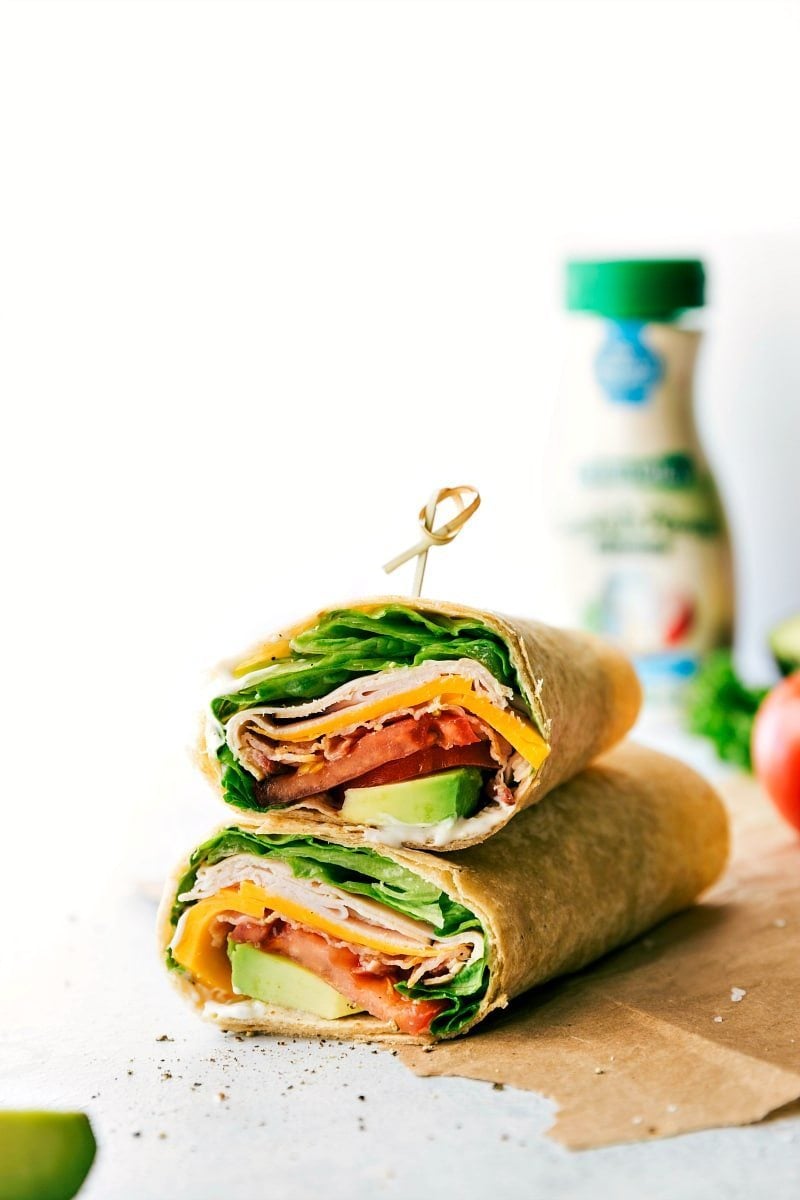 My toddler has a total fascination with our washing machine. He has been able to do his own laundry (and correctly, I might add) since he was 2 and 1/2 years old. He knows the settings and how to switch clothes from the washer to the dryer. He is also known to sit in front of the washer and just watch it turn for an entire load of clothes.
You may think that having a 3-year-old that can do his own laundry is some sort of incredible blessing, but it doesn't always feel like it is. Particularly the times when he starts his own loads with only one shirt in it or when he decides to add my dry-clean-only shirts to his loads because I tell him he needs more than 1 thing in the washer at a time.
It also doesn't quite feel like a blessing to be asked to do laundry every single day. Because, I'll level with you here, doing laundry every single day is so not my favorite.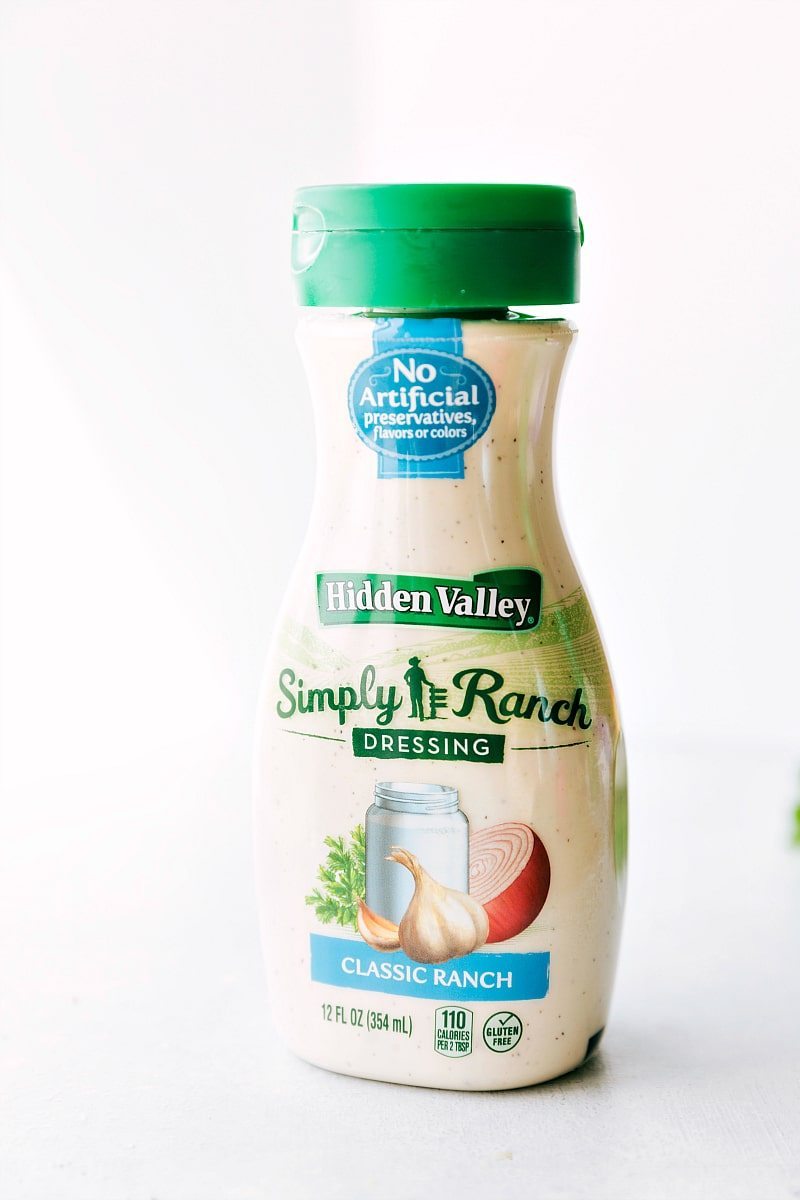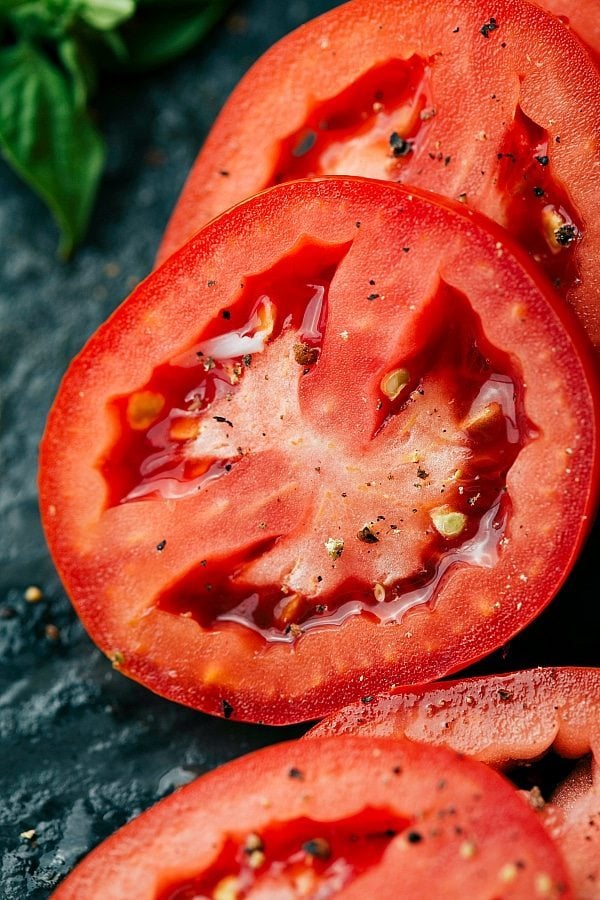 So, when a friend told me about a little kid's washing machine "toy" (who even knew those existed?!) I immediately ordered it. It's literally a hand held washing machine that can hold about 1 tiny shirt (perfect!), spins, and has the same sounds as a washing machine.
It would be an understatement to tell you that my toddler is obsessed with it. So, not only has my time in the washroom been cut in about half (probably more), but my toddler also thinks I'm the greatest mom in the world.
That is, until I make him share the washing machine with his brother…or attempt to explain why his shirt does not come out of the washing machine clean…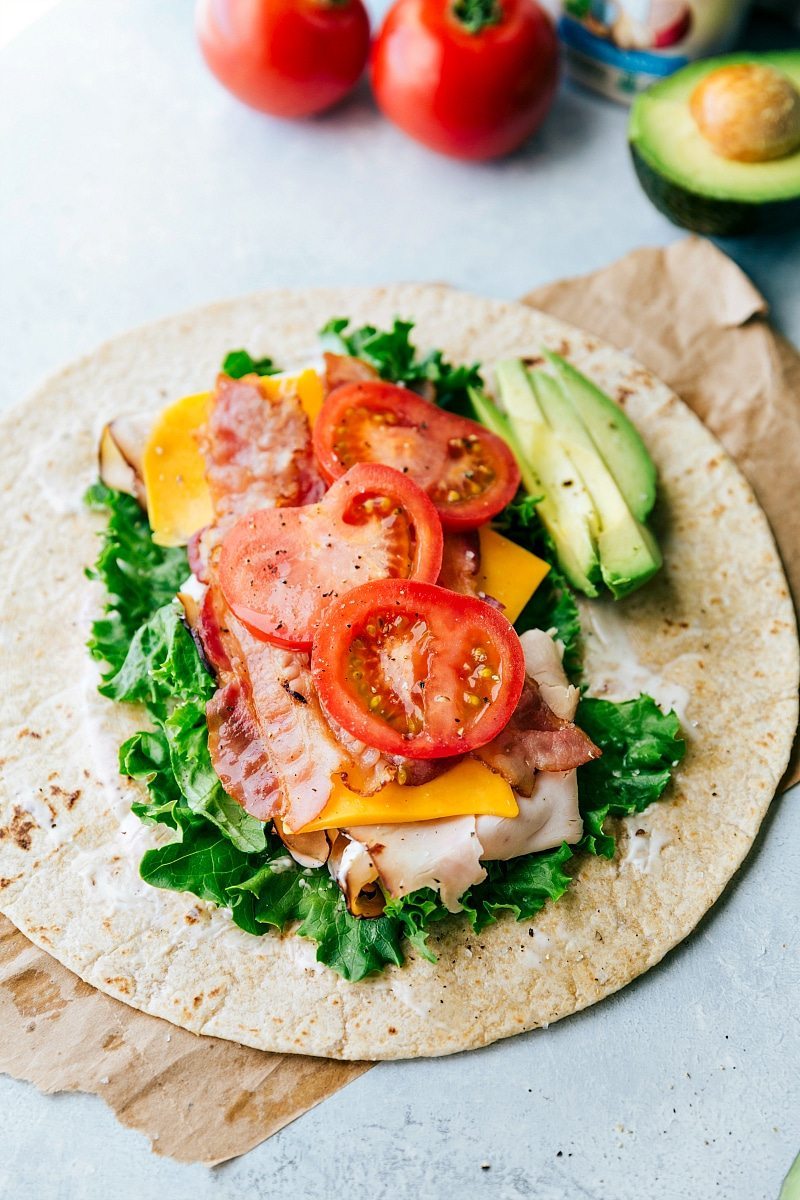 Anyways, the little kid washing machine has seriously been a huge mom win around these parts.
Another huge mom win has been these turkey ranch club wraps. My kids are totally obsessed with them and I'd be lying if I didn't say they've been my lunch on repeat for the past couple of weeks.
Hidden Valley® came out with a new line of products called Simply Ranch and I'm using the Original Classic Ranch for these wraps. I also tried the other two flavors (Cucumber Basil Ranch and Chili Lime Ranch) and can't recommend them enough — they are amazing! This new line is made without any artificial preservatives, flavors, or colors and still have that great ranch taste you can expect from Hidden Valley. The ranch is made with real ingredients (buttermilk, garlic, onion, herbs, spices, etc.) and you really can taste them in this dressing.
You can find the new line of dressings in the dressing aisle at your local Walmart where you can also find the rest of these ingredients to make this simple and delicious wrap!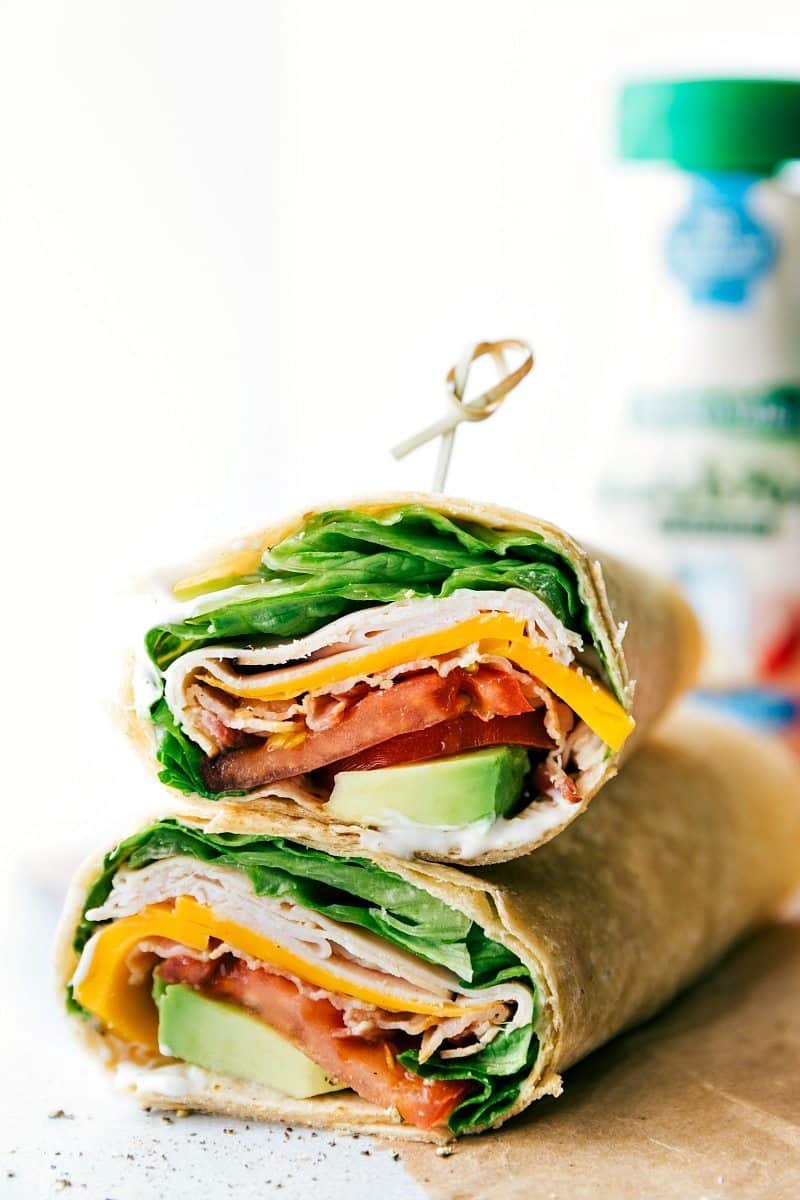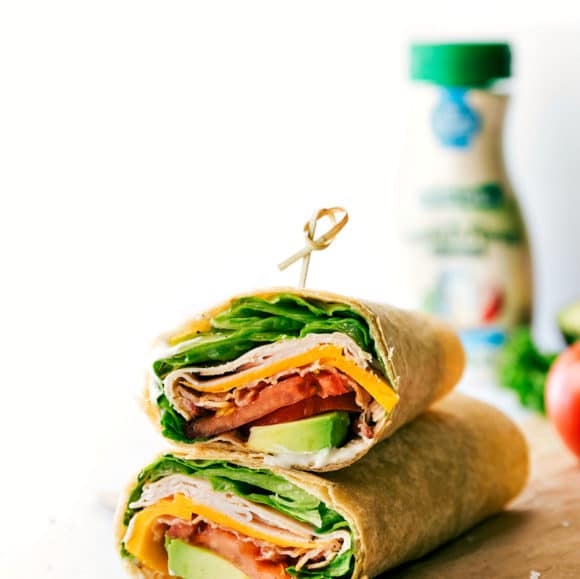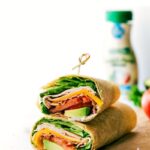 Healthy Wraps (Turkey Avocado Ranch Club)
Turkey Avocado Ranch Club Wraps are easy to assemble, very quick to make, and taste incredible!
Ingredients
4

large

tortillas

(I use whole wheat; white is great too!)

8

tablespoons

Hidden Valley® Original Classic Ranch

8

ounces

smoked deli turkey breast

8

slices

sharp cheddar cheese

4

large

pieces romaine lettuce

2

small

Roma tomatoes,

sliced

1

large

avocado

thinly sliced

Optional: 8 strips hardwood smoked bacon

Optional: pinch of salt and pepper
Instructions
If you are using bacon; start with that. Cook the bacon to desired doneness and transfer to a paper-towel lined plate. Dab off excess grease.

Set out the tortillas and spread 2 (or more if desired) tablespoons of the ranch over the tortillas.

Top all of the tortillas with equal parts deli turkey, 2 slices each of cheddar cheese, 1 piece of lettuce, 2-3 slices tomatoes, and 3-4 thin slices of avocado.

If desired, add a pinch of salt and pepper to each wrap and then top with 2 slices each of bacon.

Tightly roll up the wraps, slice in half, and enjoy immediately.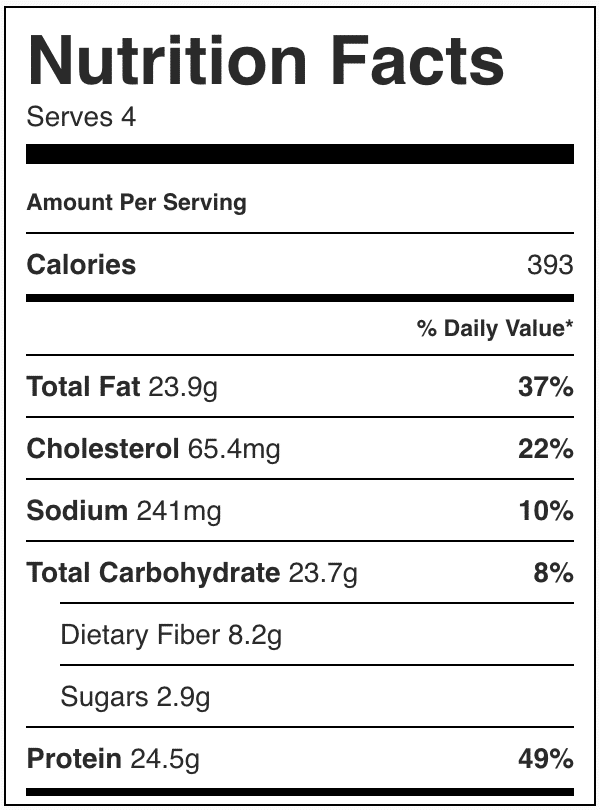 More Delicious Lunch Ideas:
Southwestern Black Bean Hummus Wraps
Healthy Avocado Tuna Lettuce Wraps