Special thanks to McCormick® for sponsoring this post. As always, all opinions are my own.
A rich and gooey crockpot monkey bread made simple in the slow cooker!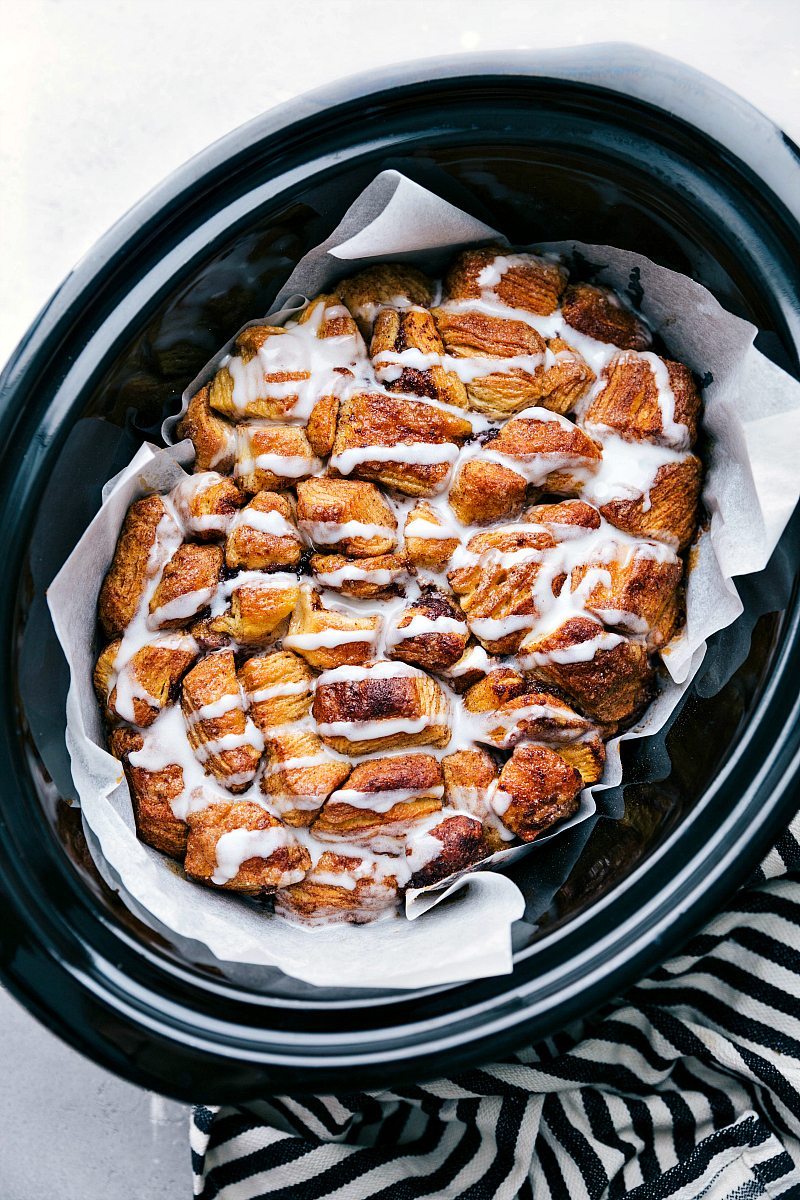 One of the very first recipes I learned how to make was miniature monkey bread pull-aparts. Think monkey bread but made in a muffin tin so everyone gets their very own monkey bread. Or 2. Or 6… My mom taught me how to make them and I was HOOKED. Not only did everyone (myself included) love eating the monkey bread, but I thought it was so fun and easy to make.
Once I learned how to make them I'd wake up early on Saturday mornings and make them for my family. (Yes my love of cooking started when I was young!)
If you've followed my blog for some time you know how much I love cooking with my slow cooker. So you can imagine how excited I was when McCormick released their new line of Slow Cooker Breakfast Seasoning Mixes – making crockpot monkey bread even better and easier!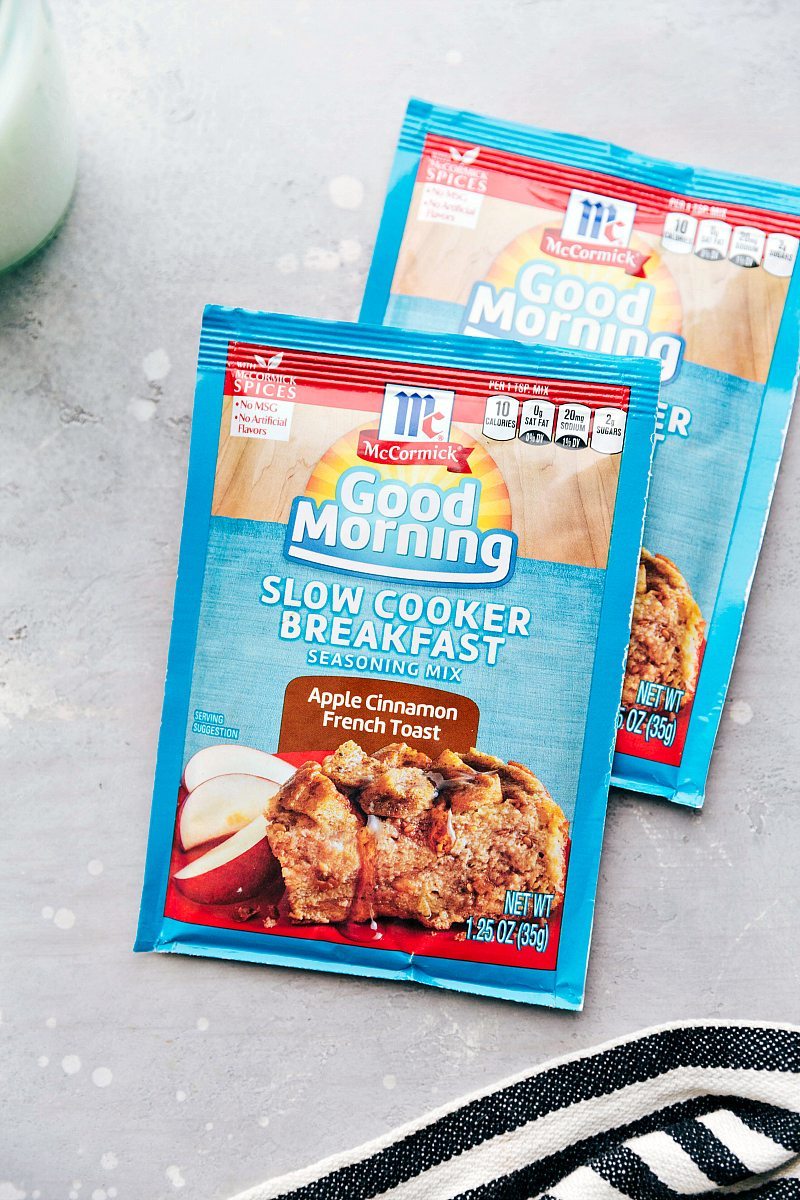 These monkey bread bites are THE BEST. I chose to use the McCormick Good Morning Apple Cinnamon French Toast Slow Cooker Breakfast Seasoning Mix for this monkey bread and it is unbelievably good. If you're hosting guests this holiday season, want to make a fun breakfast for your family, or need a yummy midnight snack – look no further than your slow cooker and this recipe!
Crockpot monkey bread for the win!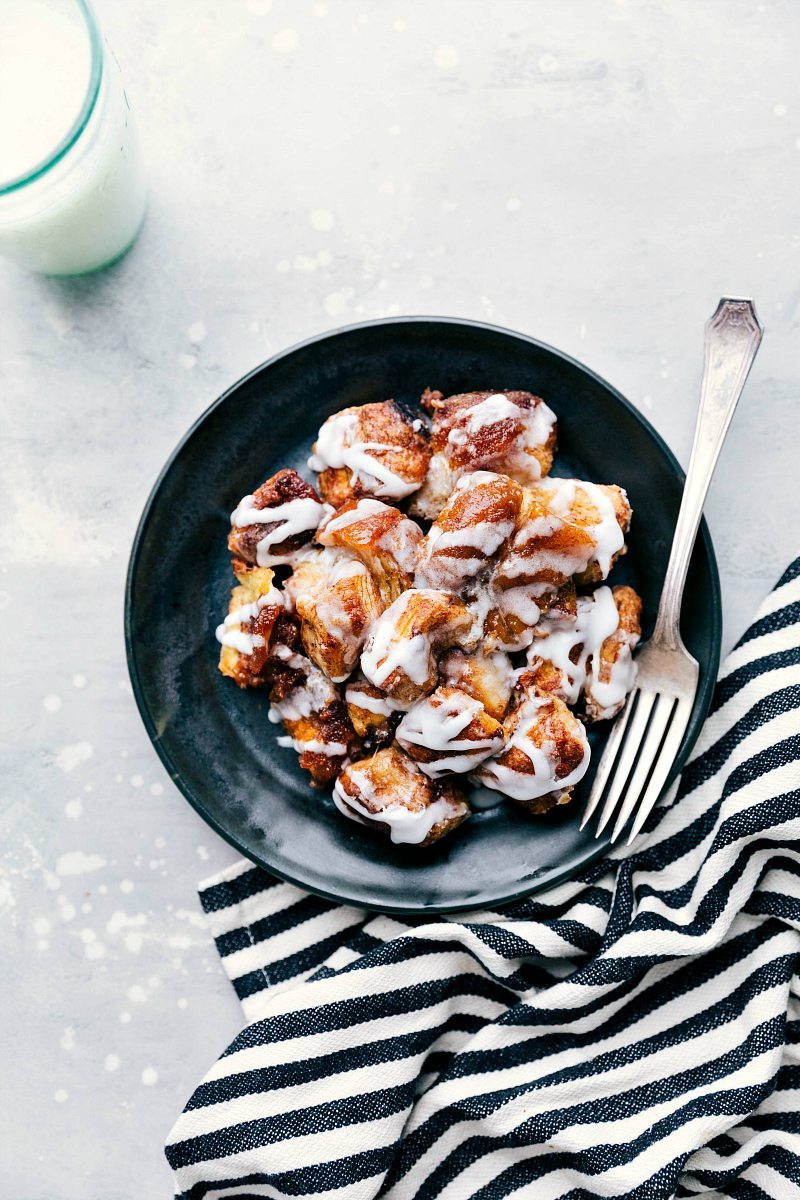 While this recipe is very simple, I do have a few tips to make it the best:
How to make the BEST Crockpot Monkey Bread:
Know your slow cooker: Not all slow cookers cook the same; some run hotter and some run colder. To avoid burning the monkey bread make sure to check on it every 30 minutes. You may be tempted to check it more frequently, but checking too often will lengthen the total cook time. This is because every time you open your slow cooker you're letting out all the heat and it takes a while to build that heat up again.
Line the top of the slow cooker with paper towels

: I like to add a few sheets of paper towel right under the lid of the slow cooker. The paper towels absorb extra liquid so the monkey bread isn't too gooey. Of course this crockpot monkey bread will be more gooey than a baked monkey bread, but we don't want it to get soggy. I change the paper towels out halfway through the cooking time.

Line your slow cooker with parchment paper

: Not only does the parchment paper make this breakfast essentially mess-free (and trust me, with sticky gooey monkey bread, you'll want that) but it also helps to make everything cook a bit more evenly.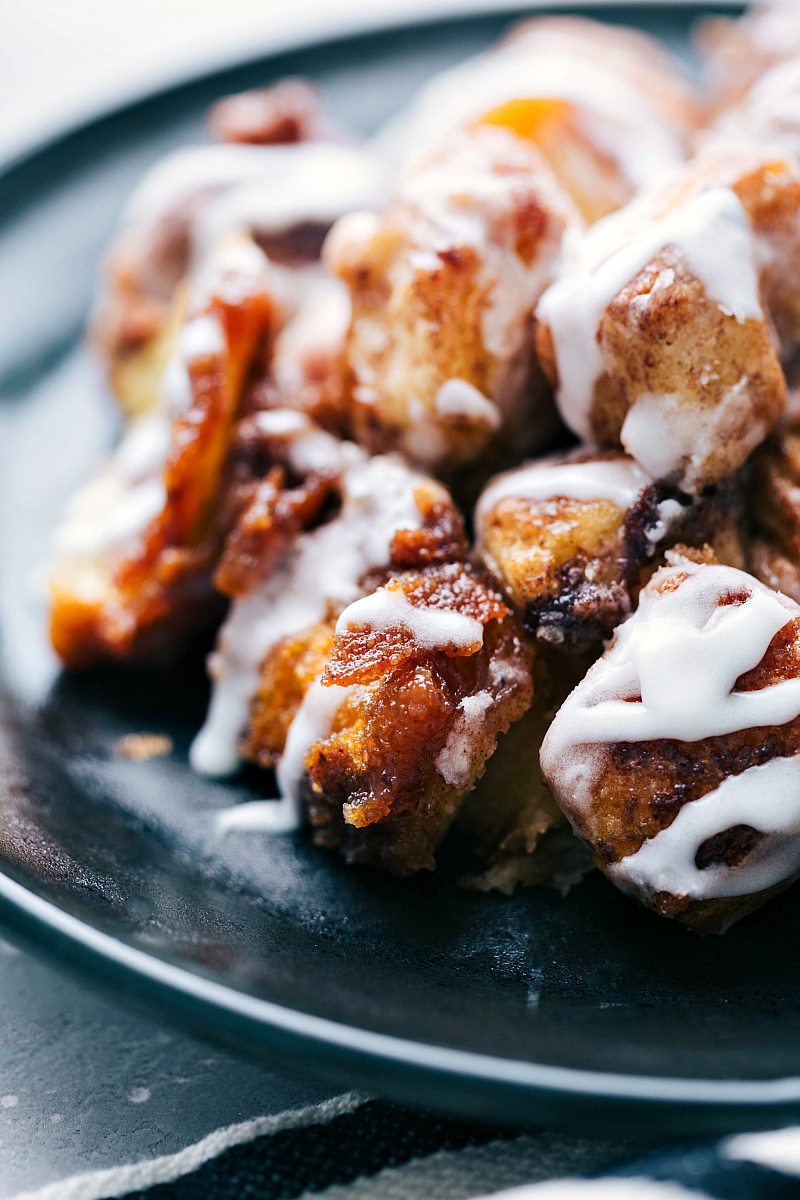 More Easy Breakfast Recipes: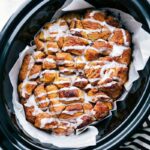 Slow Cooker Monkey Bread
A rich and gooey monkey bread made simple in the slow cooker!
Course:
Breakfast, Dessert
Ingredients
Parchment paper and paper towel

1/2

cup

unsalted butter

1/2

cup

light brown sugar,

firmly packed

1

can (16.3 ounces)

flaky layers refrigerated biscuits

each biscuit cut into 6 pieces

1

can (17.5 ounces)

flaky grands cinnamon rolls,

(should have 5 rolls), each cinnamon roll cut into 6 pieces

1

package

McCormick® Good Morning Apple Cinnamon French Toast Slow Cooker Breakfast Seasoning Mix

1/3

cup

white granulated sugar
Instructions
Line a 6 quart slow cooker with a large piece of parchment paper -- do not skip the parchment paper! Set aside.

Melt the butter. Stir the brown sugar into the melted butter and set aside.

Cut each biscuit (there should be 8 biscuits) into six pieces and separate into individual pieces. Cut each cinnamon roll (there should be 5 cinnamon rolls) into six pieces. Reserve the icing for later.

In a gallon-sized ziploc bag, add the cut biscuits and the cut cinnamon rolls (the cinnamon rolls will fall apart a bit, that okay!) Top with the McCormick® Good Morning Apple Cinnamon French Toast Slow Cooker Breakfast Seasoning Mix and white sugar. Seal the bag and shake until the sugar and seasoning mix coats all of the pieces.

Pour half of the mixture into the bottom of the prepared slow cooker. Pour half of the melted butter + brown sugar mixture on top. Top with the remaining biscuit mixture and finally the remaining butter + brown sugar mixture.

Place 3 sheets of paper towel on top of the slow cooker and add the lid (the lid will hold the paper towels in place).

Cook, covered, on high for 1-2 hours depending on your slow cooker. Check the biscuits every 30 minutes until the biscuits are cooked through. Replace the paper towels at the 1 hour mark.

Optional step: Preheat the oven to High Broil and place the slow cooker insert with the monkey bread inside (only do this if your slow cooker insert is oven safe). Broil, watching carefully, for 2-3 minutes until slightly crisped and golden brown on top. Remove from the oven.

Drizzle the reserved icing (from the cinnamon rolls) over all of the monkey bread. Serve immediately. (You can also use regular syrup to drizzle over the monkey bread!)