Sparkling raspberry limeade — a delicious, refreshing, and simple drink to make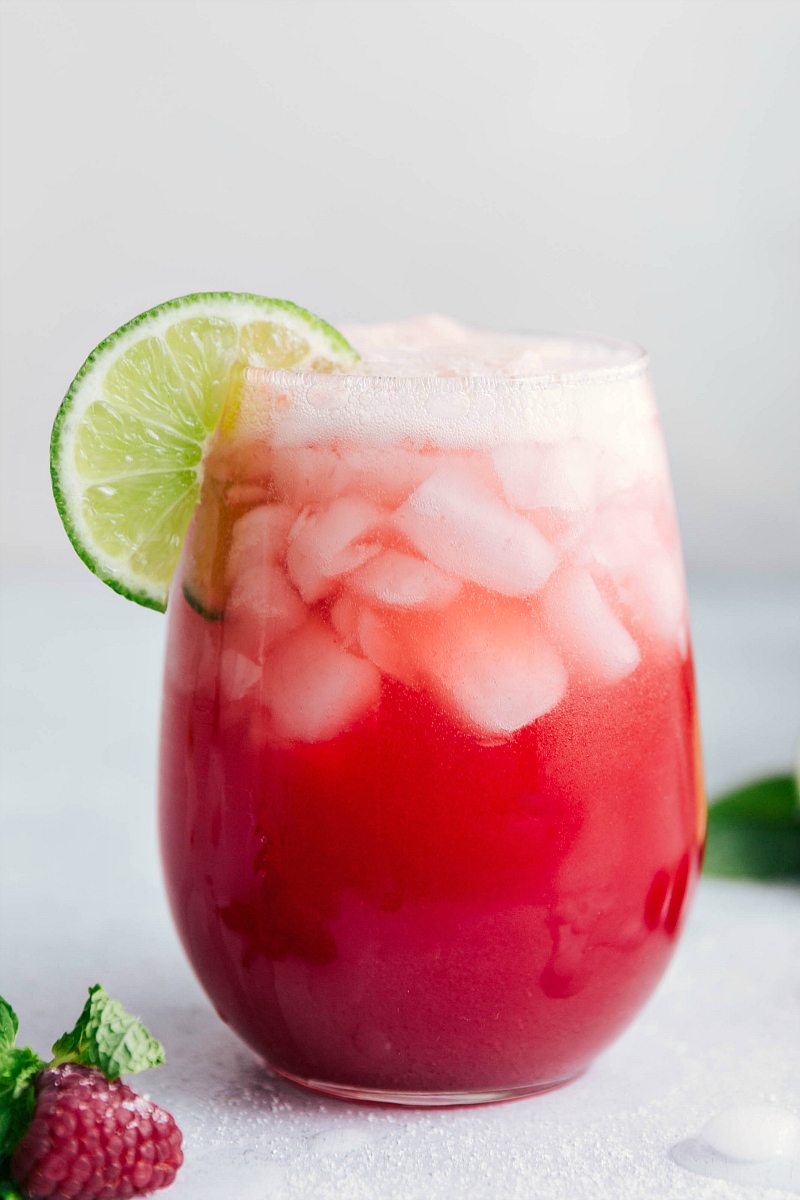 Pin this sparkling raspberry limeade to your drink boards!
Not too long after my husband and I got married, we road-tripped across the country and visited 44 states in one summer. Our goal was to get a picture at every state sign and find a state souvenir. Some states were much harder than others, but there was one state that didn't give us any trouble at all…and that state was none other than Texas! That state is definitely not lacking state pride :).
On the long car rides from one state to the next, we practically planned our stops around finding a Sonic during happy hour (half off drinks!). We would each get a huge Route 44 drink and slowly drink it to avoid too many bathroom breaks. Those huge drinks or slushes at half price quickly became our favorite mid-day treat throughout the long drives.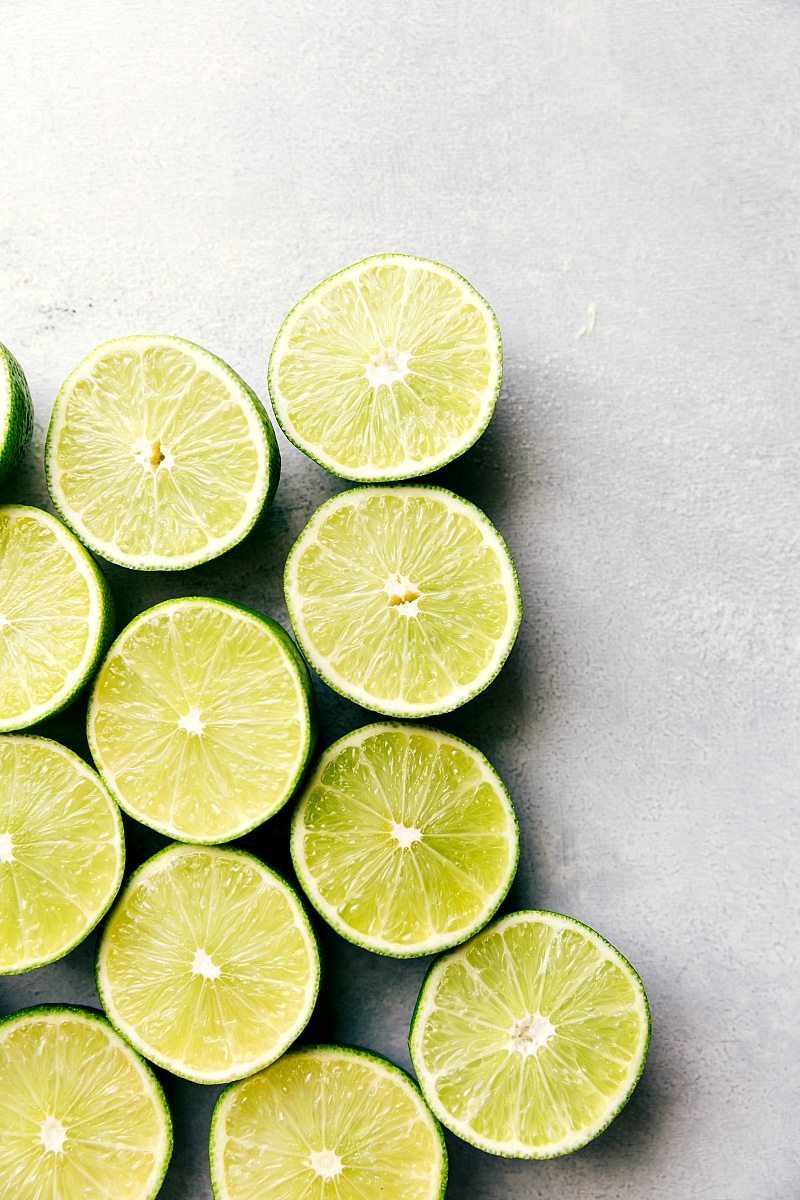 And now that I no longer live by a Sonic or am road tripping for hours everyday, I had to start making some fun drinks at home. This sparkling raspberry limeade is even more addicting than any Sonic drink — it's fresh, packed with flavor, not too sugary, and it's delicious!
While it does take a bit to juice all those limes, the effort is well worth the reward and you'll end up with more than just one Route 44 drink 🙂 You can drink this all week long!
If you are making this drink for a party or where it will all be enjoyed in one day, you'll want to add in all the sparkling water at once. However, if you are planning on drinking this throughout the week, only add sparkling water to individual cups to keep the drink from getting flat.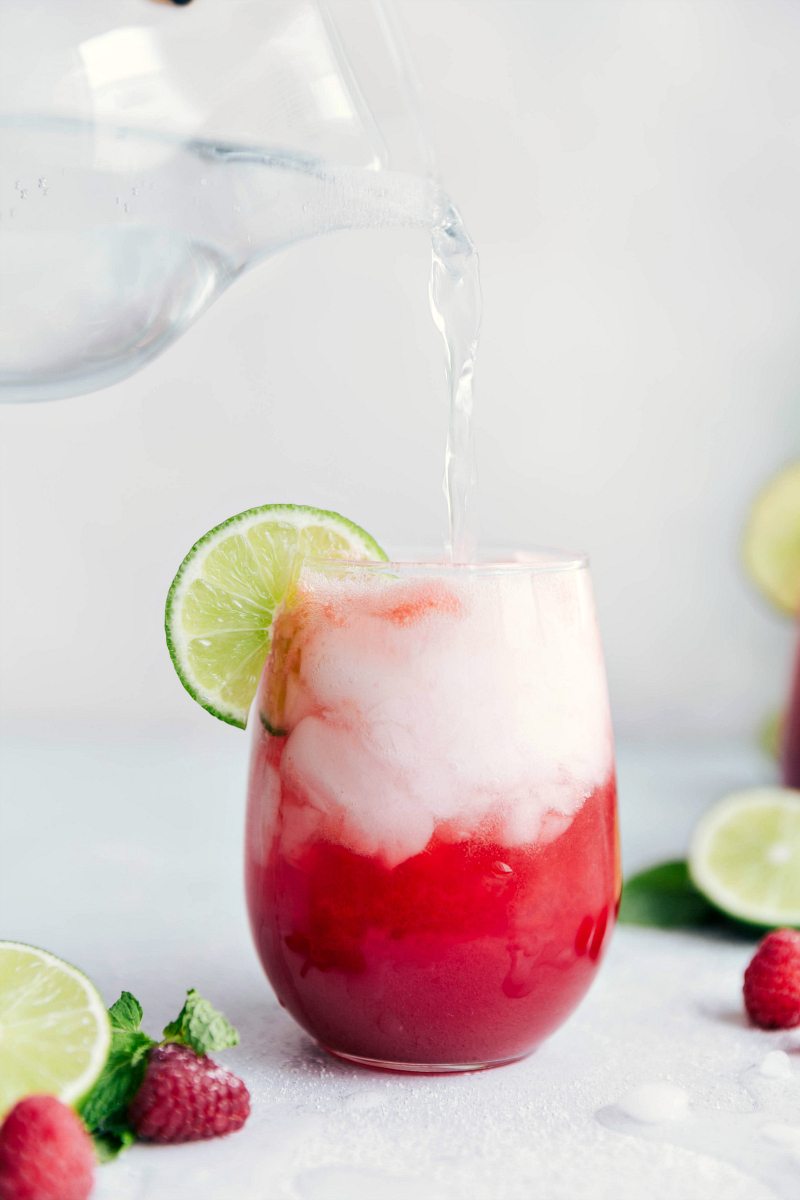 More Delicious Drink Recipes:
For more delicious recipes, follow along on Pinterest, Instagram, Facebook, and YouTube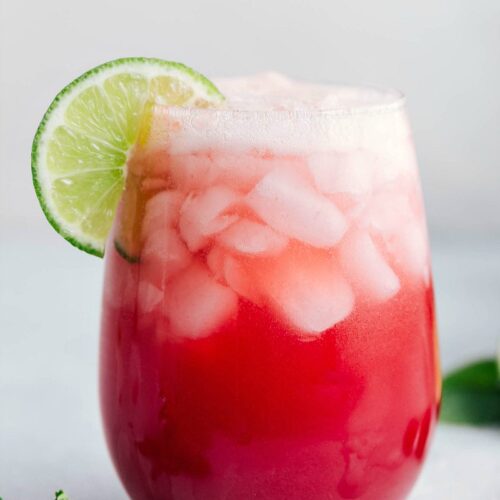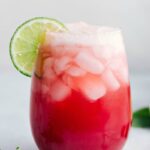 Sparkling Raspberry Limeade
Sparkling raspberry limeade -- a delicious, refreshing, and simple drink to make
Keyword:
raspberry limeade
Ingredients
4

cups

fresh raspberries

1

cup

fresh lime juice (~18 limes)

1/2

cup

white sugar

3

cups

cold sparkling limeade

Ice, fresh raspberries, and lime wedges for serving
Instructions
Combine raspberries, lime juice, and sugar in a high powered blender. Blend until smooth.

Strain through a fine mesh strainer into a large pitcher. Use the back of a wooden spoon to press the mixture through. Discard the seeds/solids.


If enjoying this drink immediately (same day), stir in the sparkling limeade and whisk to combine. (If you aren't going to finish this drink in the same day add the sparkling limeade to individual cups) Add ice to individual glasses and pour the raspberry limeade on top.


If desired, garnish with fresh raspberries and lime wedges.