The absolute best grilled chicken marinade recipe! This easy-to-whip-together marinade will become a summer staple.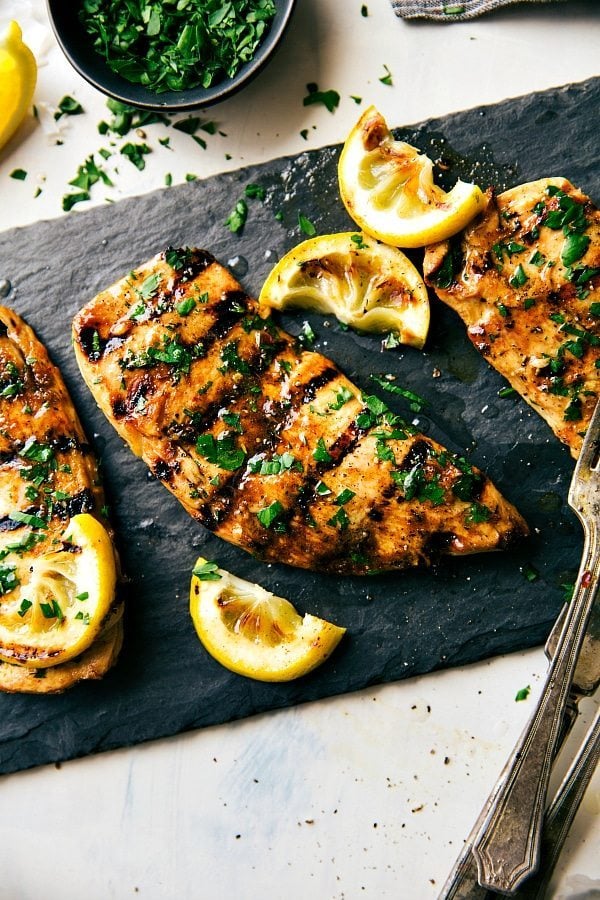 Grilled Chicken Marinade
The summer right after graduating college, the husband and I moved into our first home. And the very first purchase we made was a grill.
Right before we needed to return our moving truck we drove it to Home Depot, bought a grill, and drove it home. We were so excited to finally have a grill that we had meals on the grill for about two weeks straight.
I've said it before, but I'll say it again. We ADORE grilled chicken. My whole family loves it and it is probably the most common dinner at my home.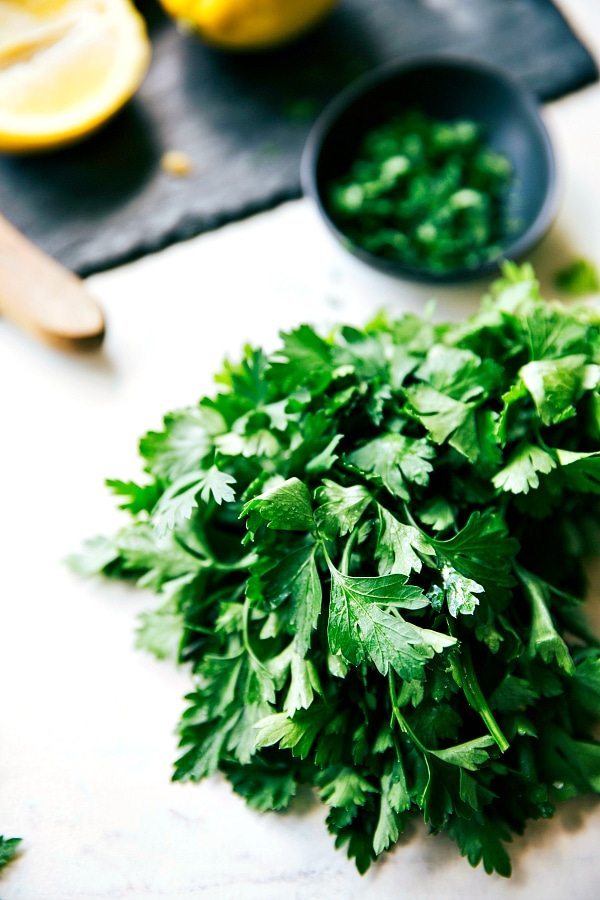 Common even throughout the winter. Yes, we are the crazy people that will grill in the middle of an insane snowstorm.
This past winter, our back deck had several feet of snow on it and when the husband came home from work, I handed him a snow shovel and a plate of marinated chicken to grill. He didn't even bat an eye at that since we have a deal where he grills the chicken when its frozen outside as long as I have marinated chicken ready. ??
I will admit, grilling chicken in the summer is far more comfortable than in the dead of winter. Not to mention, there are so many options for easy fruit and vegetable salsas (YUM) to top the grilled chicken. One of my personal favorites is this mango salsa. Delish!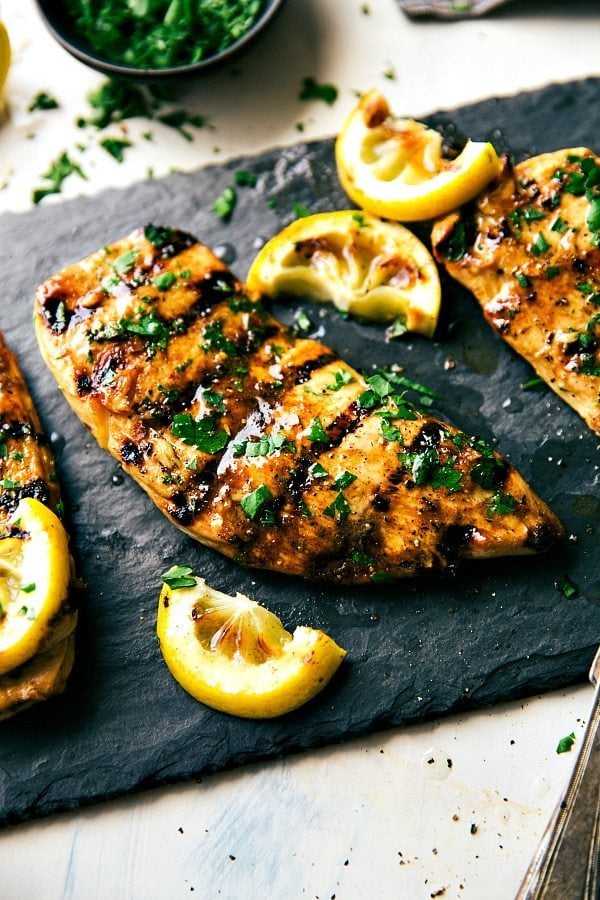 This grilled chicken marinade is amazing! It's adapted from this honey-lime chicken marinade and is our go-to marinade for chicken now. The only thing that is probably a little strange about this recipe is that the chicken is best after only marinating for 5-6 hours.
Most recipes tend to get better the longer you marinate, but this one is an exception. I've tried all different kinds of marinating times and around 5-6 hours yields the best end product. If you are grilling your chicken, make sure to slice (or pound) your chicken breasts into very even pieces before marinating. That way they've soaked up all the delicious flavor from the marinade and are right ready to go on the grill AND to cook evenly.
The other way to add some of the delicious marinade flavor is to brush it on the chicken as you grill. (Before placing the chicken in the marinade, you take out some of the mixture.) Be generous with brushing on the marinade for a huge punch of flavor!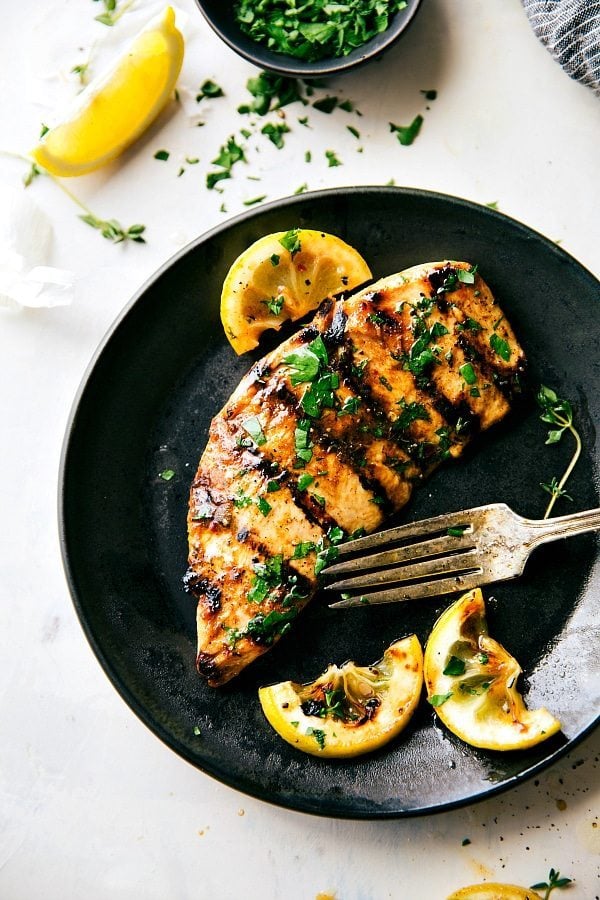 More delicious recipes for your grill: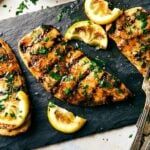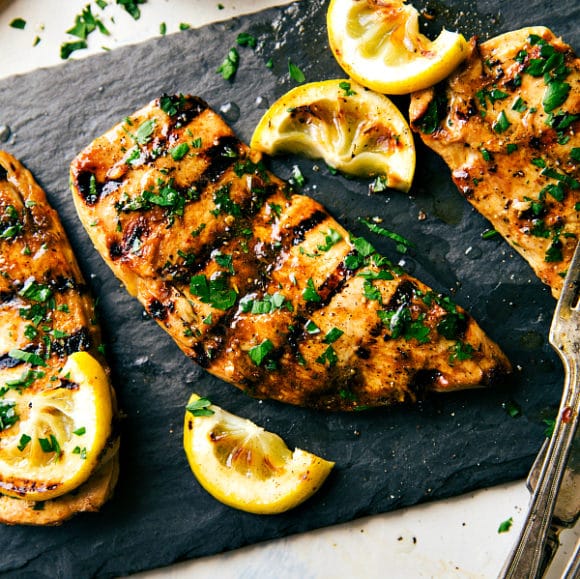 Grilled Chicken Marinade
The absolute best chicken marinade recipe! This easy-to-whip-together marinade will become a summer staple.
Keyword:
grilled chicken marinade
Ingredients
1 and 1/2

pounds

boneless skinless chicken breasts
Marinade
3/4

cup

vegetable oil

1/4

cup + 2 tablespoons

low sodium soy sauce

3

tablespoons

Worcestershire sauce

1/4

cup

red wine vinegar

2

large lemons

separated, you'll use zest and juice

1/2

tablespoon

black pepper

2

teaspoons

Italian flat leaf parsley

chopped

3

tablespoons

prepared yellow mustard

1-2

teaspoons

minced garlic

4

tablespoons

honey

separated
Optional honey lemon sauce
3

tablespoons

butter

3

tablespoons

olive oil
Instructions
Combine the vegetable oil, soy sauce, Worcestershire sauce, red wine vinegar, about 3-4 tablespoons lemon juice, 1 teaspoon lemon zest, black pepper, chopped parsley, prepared yellow mustard, 1-2 teaspoons minced garlic (for a more intense flavor use 2), and 1 tablespoon honey in a large bowl.

Set aside 1/3 cup of the marinade and reserve for later.

Remove fat from the chicken and pound the chicken to an even width (about 1 inch wide everywhere.) This ensures even grilling.

Place the chicken in the marinade and marinate for at least 30 minutes to 6 hours. The chicken is best at 5-6 hours. Too much longer and it tends to get salty/cooked by the vinegar.

Make sure your grill grates are clean and greased. To grease, dredge a paper towel in vegetable oil and holding it with tongs rub it all over the grate.

Preheat the grill to medium heat about 375-450 degrees F. Don't go hotter than 450 to avoid drying out the chicken.

Grill the chicken until completely cooked through (about 4-6 minutes per side depending on heat of the grill) Chicken should be at 165 degrees F at its thickest part.

Generously brush chicken with the reserved marinade mix as it grills.

OPTIONAL: For a quick lemon butter sauce to serve over the chicken, combine: 3 tablespoons melted butter, 3 tablespoons lemon juice, 1-2 teaspoons lemon zest, 3 tablespoons olive oil, and 3 tablespoons honey in a small bowl. Add some pepper and parsley if desired. Serve with the chicken.
Recipe Video