Mexican ground turkey enchilada stuffed zucchini boats bursting with flavor and tons of good-for-you ingredients!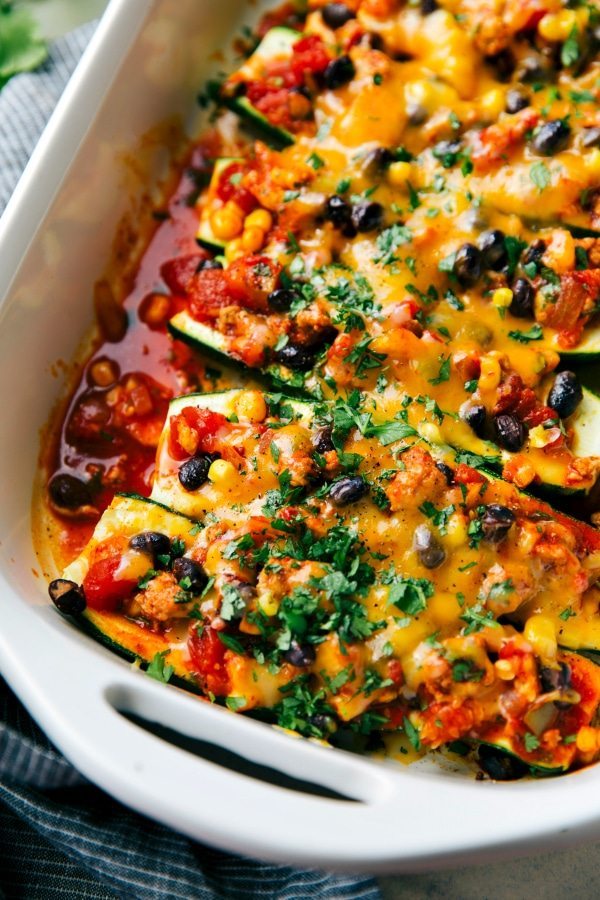 In a very short two weeks, my toddler is going to be THREE. We've almost made it through the terrible twos and all pretty unscathed depending on the day you ask me. That deserves a whole pan of these enchilada boats and a big birthday cake, am I right?
I'm way excited for his birthday because I think this is the first year he'll really understand what is going on and have a super fun day. He has been telling me that it's "almost Grey birthday" all week long after I said that once to him at the beginning of the week. He also requested a white cake (#notmyson #chocolateorbust), a trip to the park, and for "dadda to stay home with grey" when I've asked what he wants for his birthday. To say he's excited is an understatement. I'm also in a little bit of shock that my BABY is almost three. Where does the time go? And the fact that my actual baby is hitting 10 months in a few days. I don't even know. Time seriously needs to slow down.
But anyways… These zucchini boats are the perfect summer meal. They are a great way to use up the overabundance of zucchini in your garden (or if you are garden-ally-challenged (??)) to take advantage of zucchini sales at the grocery store.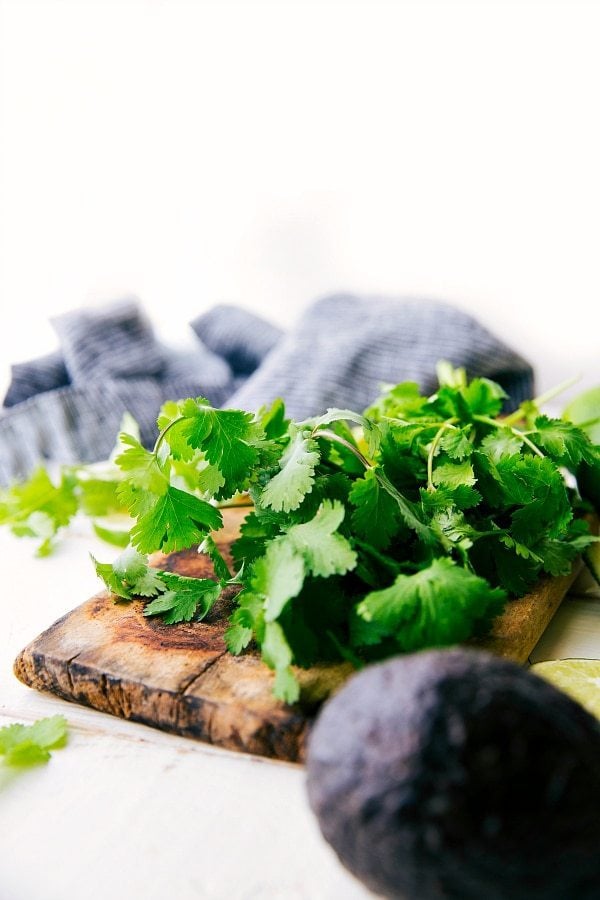 One of the most popular recipes on my site is this crockpot enchilada quinoa. It's gotten rave reviews and its also one of my family's favorite meals. These zucchini boats are based off of that one with a lot of the same ingredients and flavors.
Besides all the similarities in veggies and toppings, this dish also has Butterball Ground Turkey in it too! It has been fun to hear from so many of you that have tried ground turkey for the first time in the enchilada quinoa dish and loved it. We are huge fans of ground turkey because it is so good for you and packed with a ton of protein.
I have a video tutorial for this recipe right above the recipe and if you watch it, I'm sure you'll be amazed just how easy and quick these are to make. A quick and easy assembly process makes cooking dinner simple and enjoyable. I'm of the mind-set that the less time you have to spend making a weeknight dinner the better. That is, so long as it also tastes fantastic, which this one hits the mark! ??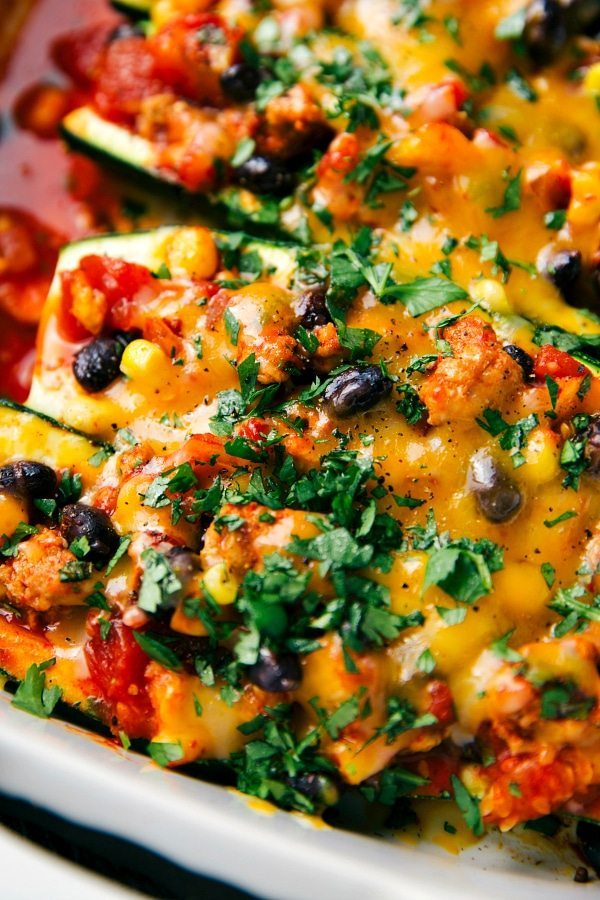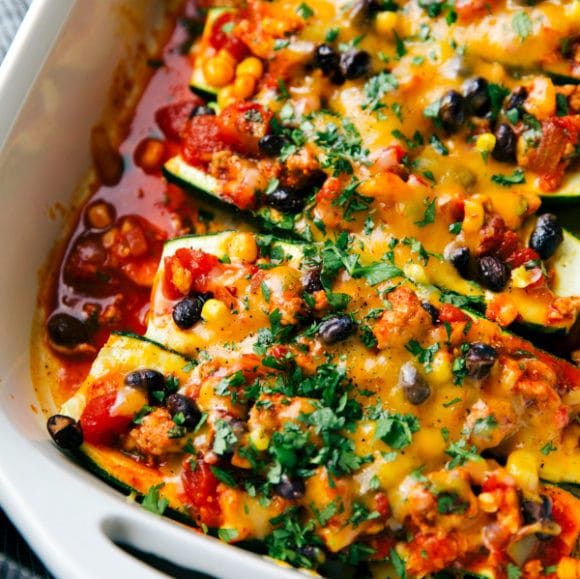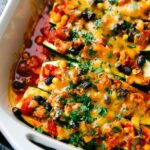 Enchilada Stuffed Zucchini Boats
Ingredients
about 2 and 1/4 pounds

(~5 total)

medium sized zucchinis

1

tablespoon

olive oil

8

ounces

ground turkey

1

teaspoon

minced garlic

1/2

large yellow onion

chopped

1

can (10 ounces)

enchilada sauce

1/2

cup

diced tomatoes with green chiles

1/2

cup

corn

1/2

cup

black beans

1/2

teaspoon

ground cumin

1/2

teaspoon

paprika

optional

2-3

tablespoons

chopped cilantro

1

cup

Colby-Jack or Mexican cheese

Optional: fresh limes, sour cream, avocado/guacamole, diced roma tomatoes
Instructions
Preheat the oven to 400 degrees F. Remove the top and bottoms of the zucchinis and slice in half.

Using a sharp 1/4-1/2 teaspoon measuring spoon, scoop out the centers leaving about a quarter of an inch rim and bottom.

Drizzle olive oil over the zucchinis and rub that in. Add salt and pepper.

Bake for about 20-25 minutes or until the zucchini is crisp tender. Remove from the oven.

Meanwhile, cook the ground turkey in a skillet. Add in the garlic and onion and cook until tender and meat is browned through.

Remove 1/3 cup enchilada sauce and add the rest to the ground turkey mixture along with the tomatoes, corn, black beans, cumin, paprika (optional), 1-2 tablespoons finely chopped cilantro, and a few teaspoons of lime juice (optional).

Mix well and then add in the scooped out section of the zucchini (this is optional to not waste food and have a stronger zucchini flavor, you can leave them out. If you add them, give them a quick coarse chop).

Mix together and generously fill up and pack in the cooked zucchinis.

Pour the reserved enchilada sauce around the zucchinis to give them more flavor.

Bake for another 5 minutes, remove and top with the cheese. Bake for another 5 minutes or until cheese is melted. Top with remaining 1-2 tablespoons chopped cilantro.

Top with optional toppings of choice: lime juice, sour cream, guac or chopped avocados, and diced roma tomatoes.

Enjoy immediately.
Recipe Notes
If you happen to have leftover filling, it is delicious in a wrap or burrito! 🙂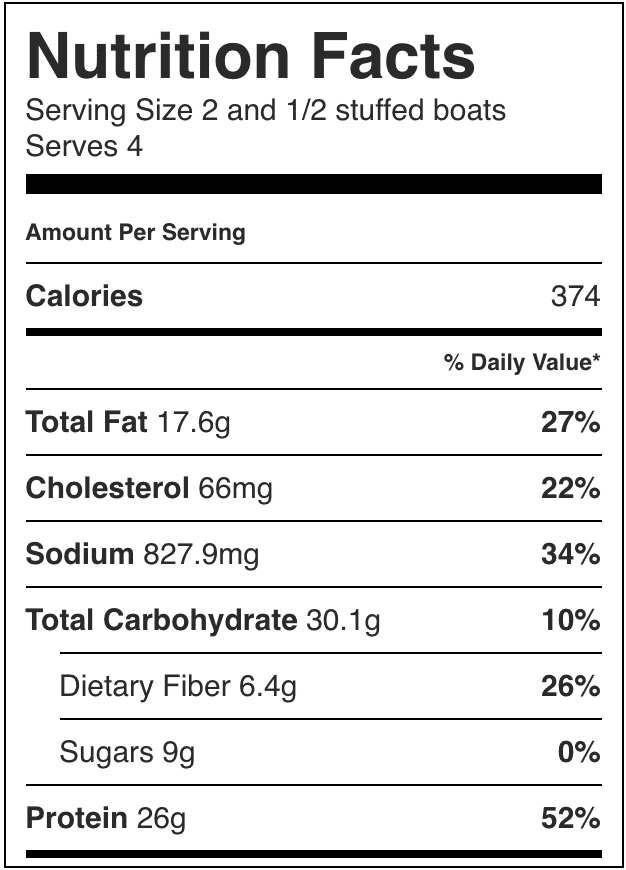 More delicious zucchini recipes:
The Best EVER Greek Yogurt Zucchini Bread
ONE PAN Parmesan Garlic Chicken with Zucchini