Simple-to-make oatmeal bars with a gooey cookie butter (biscoff) and milk chocolate chip center. These cookie butter oatmeal bars are sure to be a huge hit!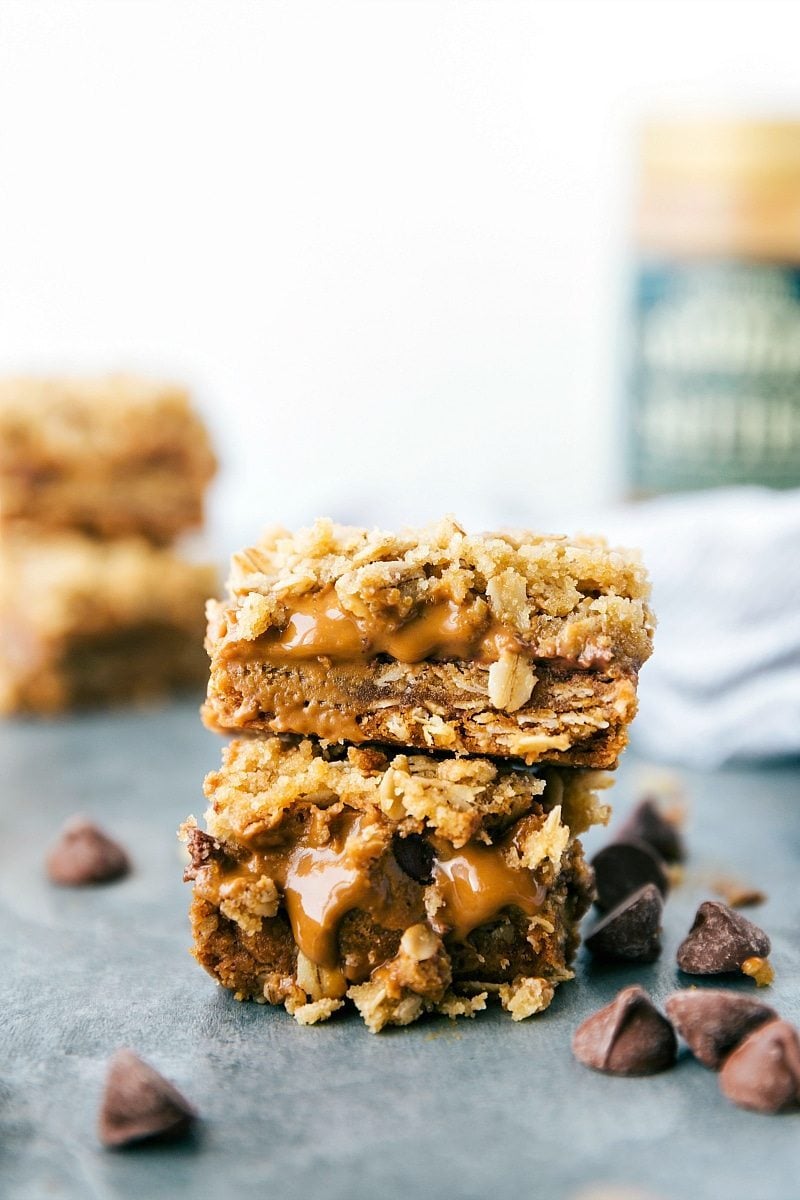 Every year from the day after Thanksgiving right up until Christmas day, my mom always had tons of activities for our family to do. We participated in the craziness of Black Friday, there were candy Christmas countdowns, Christmas crafts, gift planning, service projects, etc.
My favorite part of the end of November to December? Hands down: the baking. We baked dozens and dozens of treats. For neighbors, for church members, for friends, for family. I loved being in the kitchen with my little sisters and my mom. Heating up the oven while it's frozen outside and baking dozens of treats is quintessential Christmastime to me.
My all-time favorite treat we would make were these oatmeal caramel chocolate bars. I can't even remember what my mom called them, but they were ahhhmazing. They were so good that I couldn't help myself sneaking these bars from the gift plates we had assembled. I thought I was sneaky, but I'm pretty sure my mom knew…
Since it is officially Christmas baking time, I wanted to create a bar similar to the ones I always used to bake with my mom. These are pretty close but have a surprise filling…cookie butter!
These bars assemble pretty quick and are very simple to make. The only hard part is waiting for them to cool down!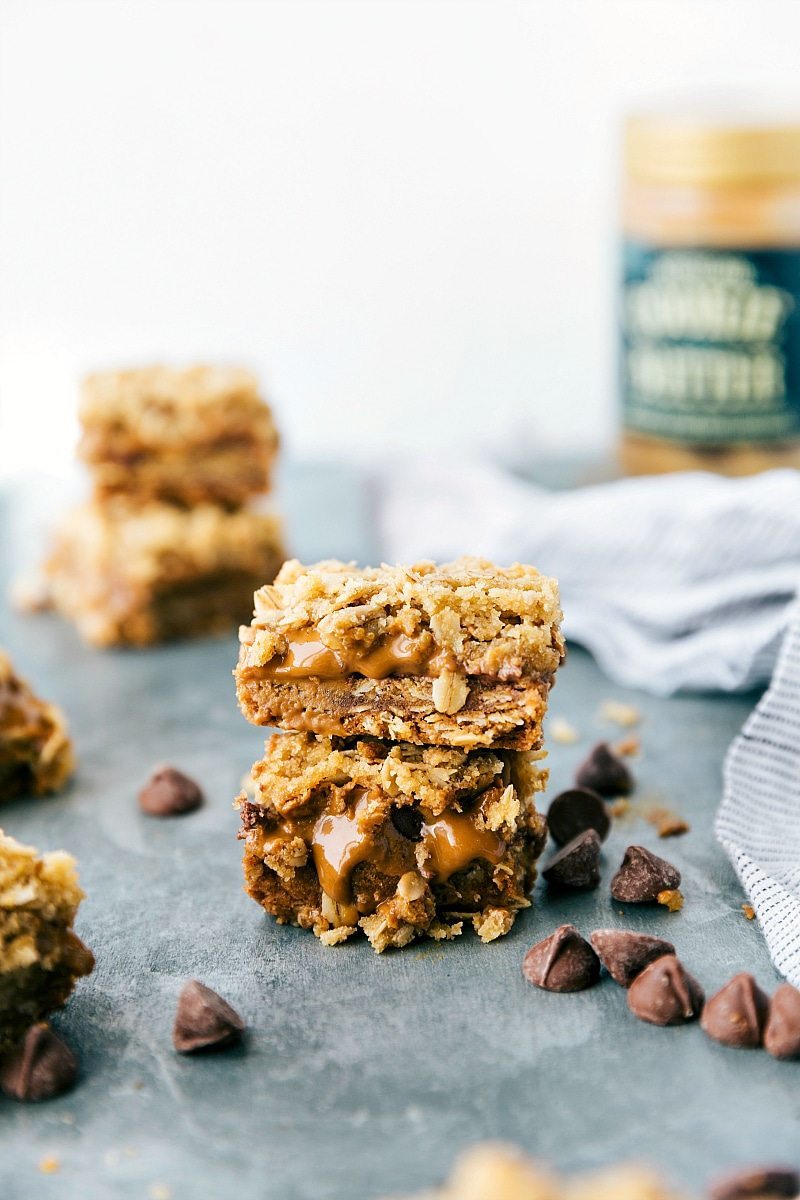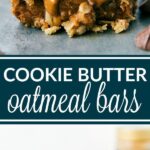 Cookie Butter Oatmeal Bars
Ingredients
1 and 1/2

sticks (3/4ths cup)

unsalted butter

3/4

cup

brown sugar

packed

1 and 1/2

teaspoons

vanilla extract

1

cup

old fashioned oats

1

teaspoon

baking soda

1/4

teaspoon

salt

1

cup

white flour

1

cup

Cookie Butter or Biscoff spread*

1

cup

milk chocolate chips
Instructions
Preheat the oven to 350 degrees F. Line an 8 x 8-inch pan with parchment paper and set aside.

In a large bowl, add the butter and melt most of the way.

Add in the brown sugar and vanilla. Whisk until well combined.

Add in the oats, baking soda, salt, and flour. Mix.

Take half of this mixture and press it firmly into the bottom of the prepared pan.

Bake for 10-12 minutes or until lightly browned at the edges.

Meanwhile, place the biscoff spread in a microwave safe bowl and microwave for 30 seconds.

When the bottom layer is done baking, remove and sprinkle the chocolate chips over it.

Slowly, pour the biscoff evenly over the chocolate chips.

Sprinkle the remaining oat mixture over top of everything.

Bake for another 14-20 minutes or until lightly browned at the edges. (Mine always takes right around 16 minutes)

Remove and allow to cool. The cookie butter will be very gooey and soft at first, these bars take a while to be firm -- allow to completely cool before cutting.
Recipe Notes
*You can find Cookie Butter at Trader Joe's and Biscoff Spread at most grocery stores (look by the nut butters!)
More delicious desserts: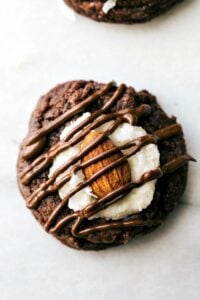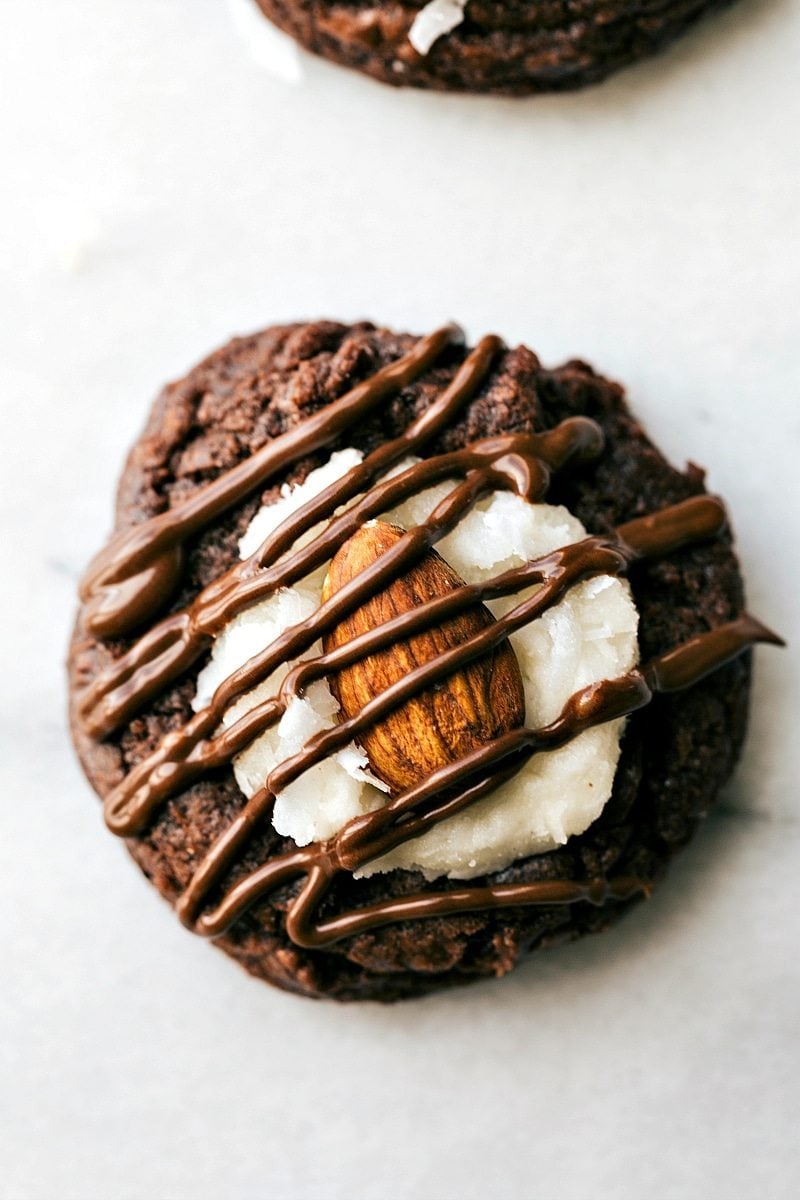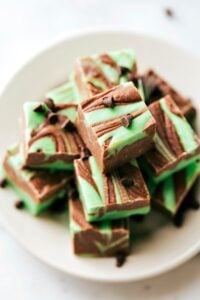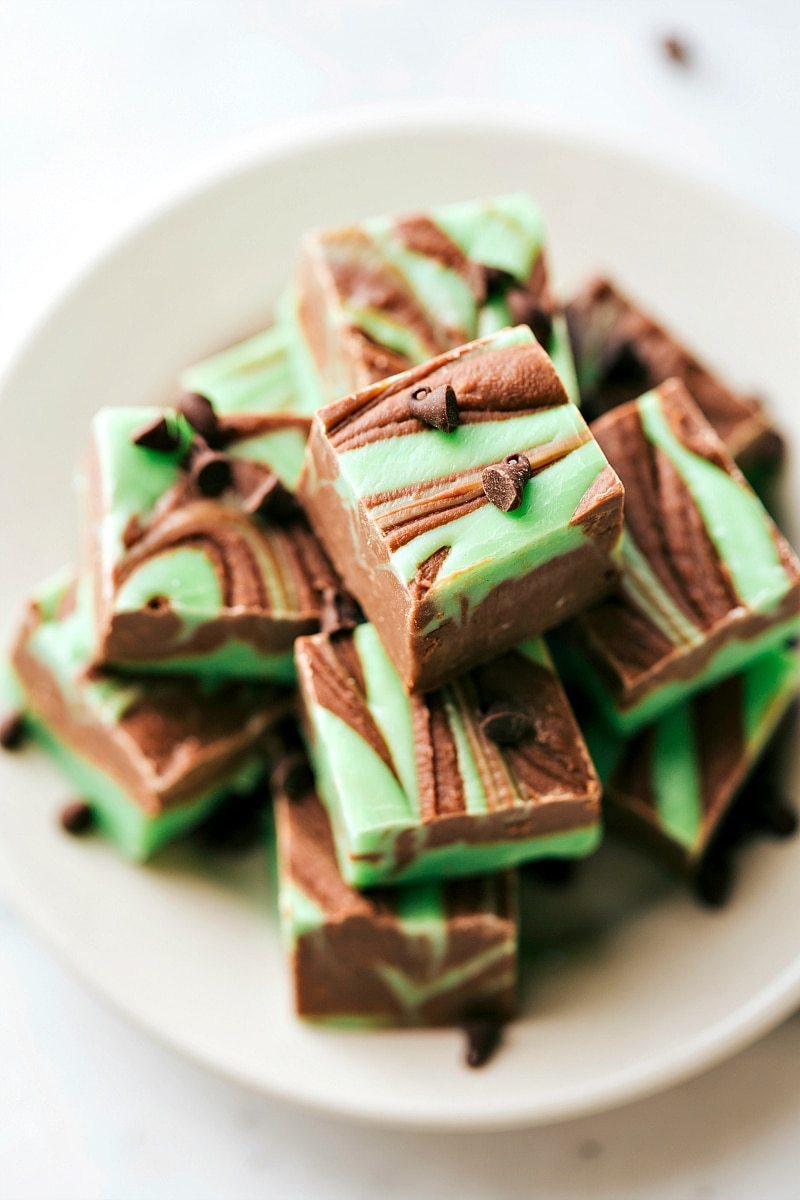 Microwave Mint-Chocolate Swirl Fudge