A classic dessert that is always a hit — 7 Layer Bars with a buttery graham cracker crust, baking chips, and coconut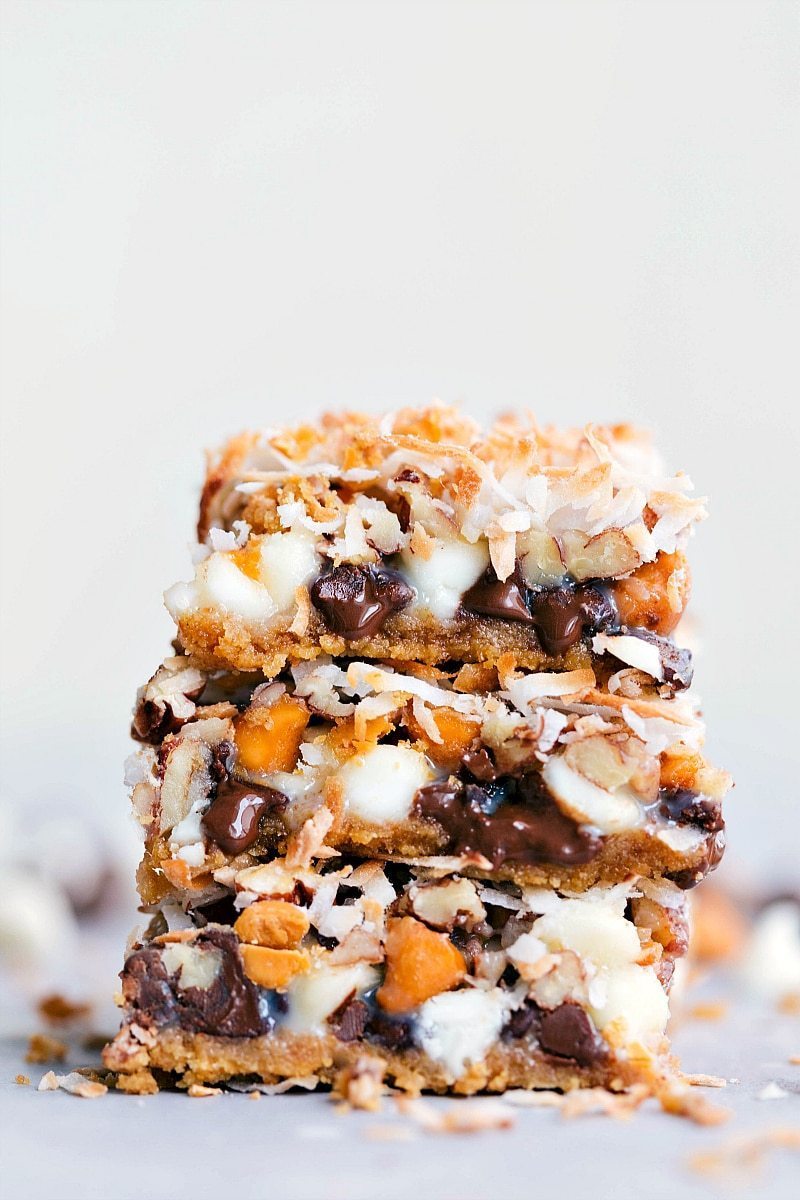 Starting today's post with a disclaimer that these bars *technically* have 8 layers, but I'm calling them "7 Layer Bars" since they are still pretty traditional 7 Layer "Magic" Bars.
What are the typical Layers in a 7 Layer Bar?
Graham Crackers
Butter
Chocolate chips
Butterscotch Chips
Chopped Nuts
Sweetened Condensed Milk
Flaked Coconut
So what's the layer that just HAD to be added to these bars? White chocolate of course! These bars have milk chocolate chips, butterscotch chips, AND white chocolate and they are the best version of any 7 Layer Bar I've ever had!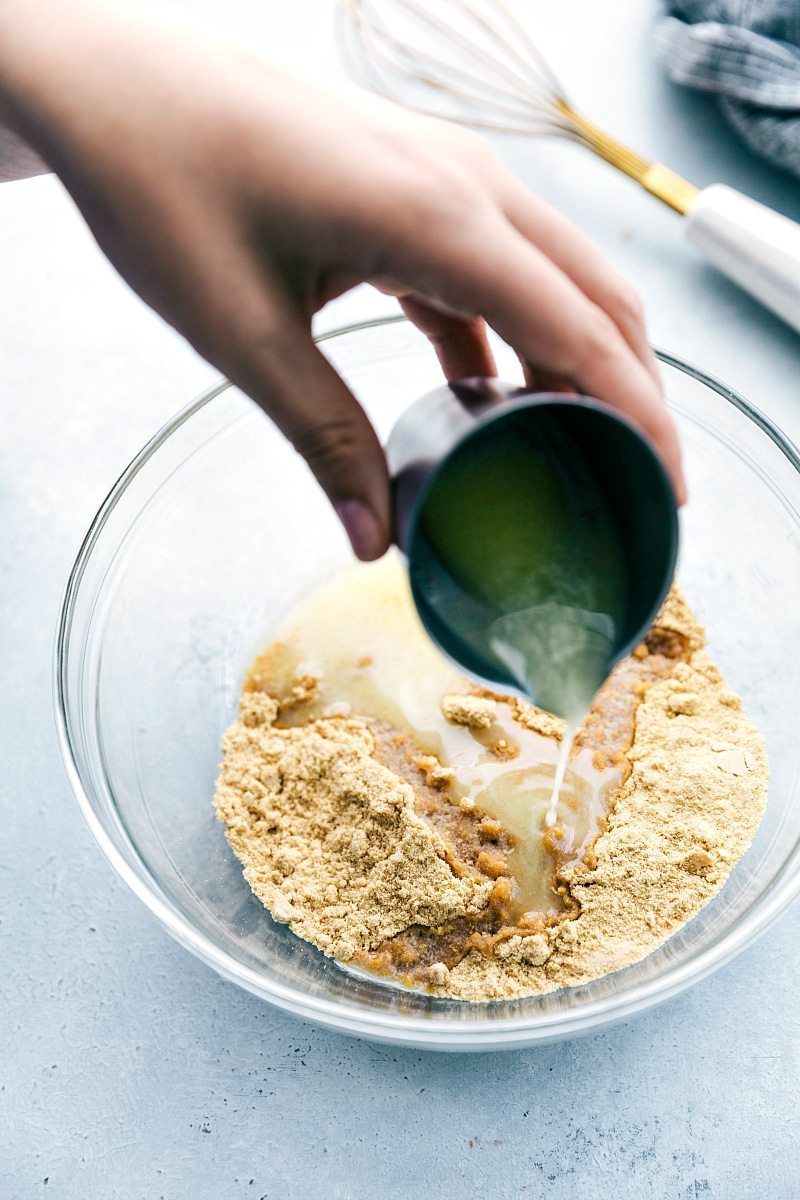 "7 Layer Bars" are another treat (her famous carmelitas here) my mom made often growing up — especially around the holidays. We could always expect these around October-November and had probably too many of them (if that's even a thing…) in December.
My mom always changed out the baking chips and the nuts she'd include, but she never did white chocolate…because she actually hates white chocolate. But me? I LOVE it. And honestly, I love it even more when it's paired with milk chocolate. So, for me, these are the ultimate 7 Layer Bars, by becoming 8 layers 🙂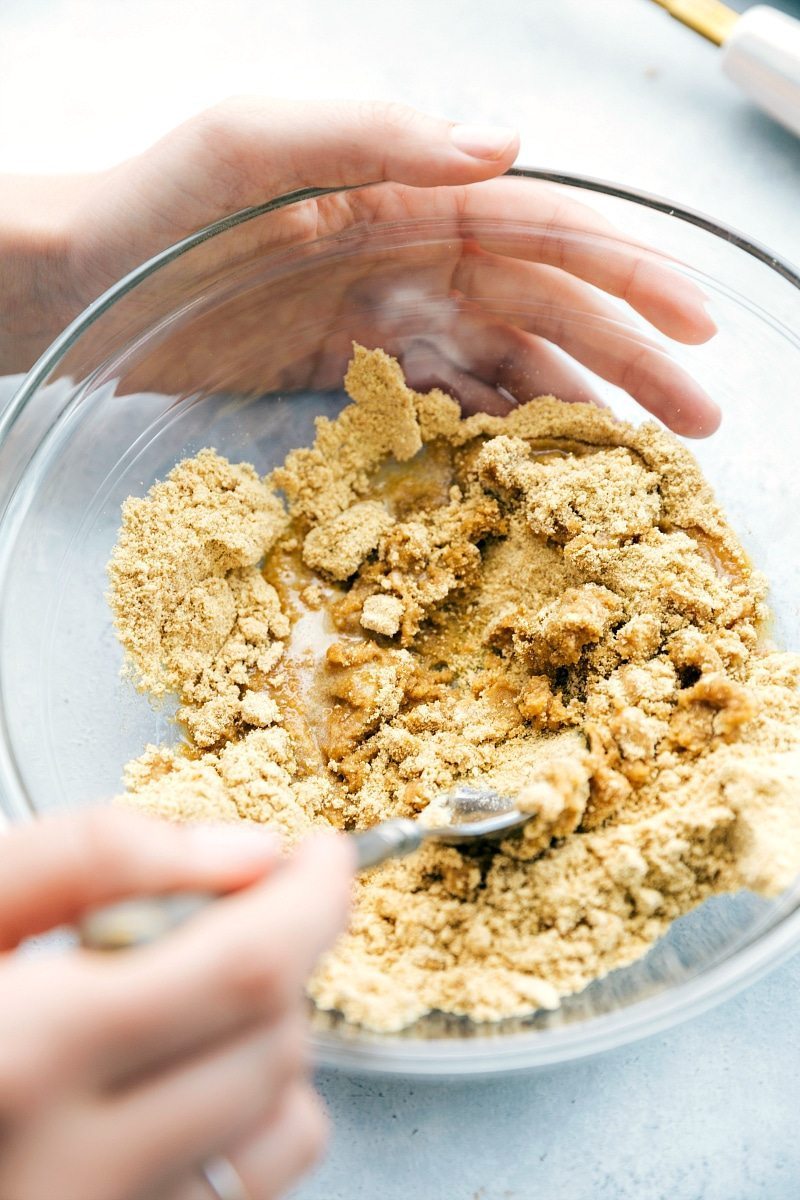 Besides the actual eating these treats, one of my favorite things about this dessert is it is literally a ONE pan treat. You don't need any mixing bowls or beaters to make these. The graham cracker crust gets made in the actual pan you'll bake these bars in! (If you don't buy pre-crushed graham crackers, you will need a food processor, blender, or ziplock bag + rolling pin to crush them.)
You'll mix the graham cracker crumbs with a whole delicious stick of melted butter and form the crust right in the pan. And then you just layer up: milk chocolate chips, butterscotch chips, white chocolate chips, pecans, a can of sweetened condensed milk, and finally the last layer: shredded coconut.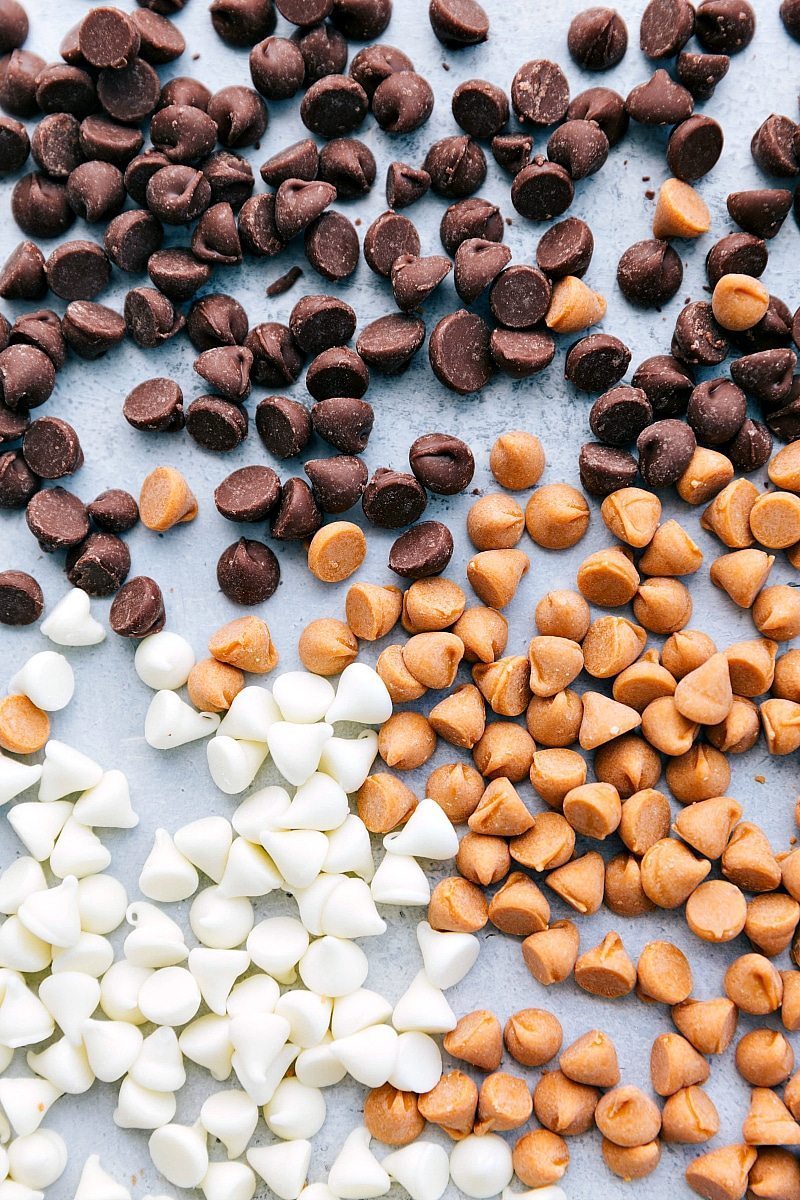 The reason I put the coconut on top of the sweetened condensed milk (as opposed to underneath it), is because I love the texture and taste of it this way! The coconut gets nice and toasted in the oven and even a tiny bit crunchy. Although it might not be your traditional way to make 7 layer bars, it's my absolute favorite way to enjoy them! One other great thing about these bars? You get a whole lot of bang for your buck — this recipe fills a 9 x 13 pan, but these bars are SO RICH that you'll want to cut them pretty small. And if you cut these into small bars, you'll you get dozens of treats from this recipe (perfect for the holidays!).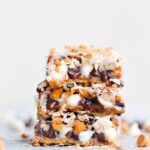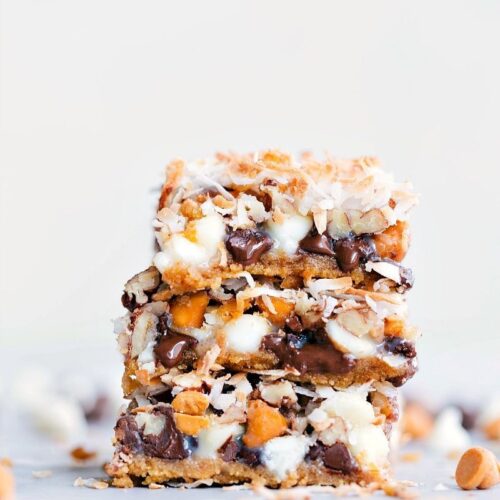 7 Layer Bars
A classic dessert that is always a hit -- 7 Layer Bars with a buttery graham cracker crust, baking chips, and coconut.
Servings
:
1
9 x 13-inch pan
Ingredients
1 and 1/2

cups

graham cracker crumbs

(measure when crushed into crumbs)

1/2

cup (8 tablespoons)

unsalted butter,

melted

1

cup

milk chocolate chips

1

cup

butterscotch chips

1

cup

white chocolate chips

1

cup

chopped pecans

1

can (14 ounces)

FULL FAT sweetened condensed milk

1 and 1/3

cups

unsweetened shredded coconut
Instructions
Preheat oven to 350 degrees F. Line a 9 x 13 pan with parchment paper or foil.

Place the graham cracker crumbs in the bottom of the pan and pour the melted butter on top. Mix the crumbs and butter together to form a thick mixture and then press evenly into an even layer at the bottom of the pan.

Evenly layer the top with chocolate chips, butterscotch chips, white chocolate chips, and chopped pecans. Pour the sweetened condensed milk evenly over the nuts. In an even layer, sprinkle the coconut over condensed milk. Gently press down the coconut on top. (Coconut above the sweetened condensed milk allows it to get toasted and delicious!)

Bake in preheated oven until the edges are golden brown, about 23-25 minutes.

Remove and allow the dessert to cool completely before cutting them into bars..
Recipe Video
More Amazing Desserts: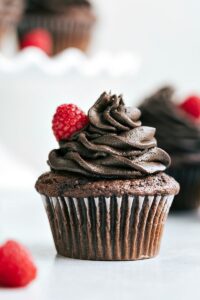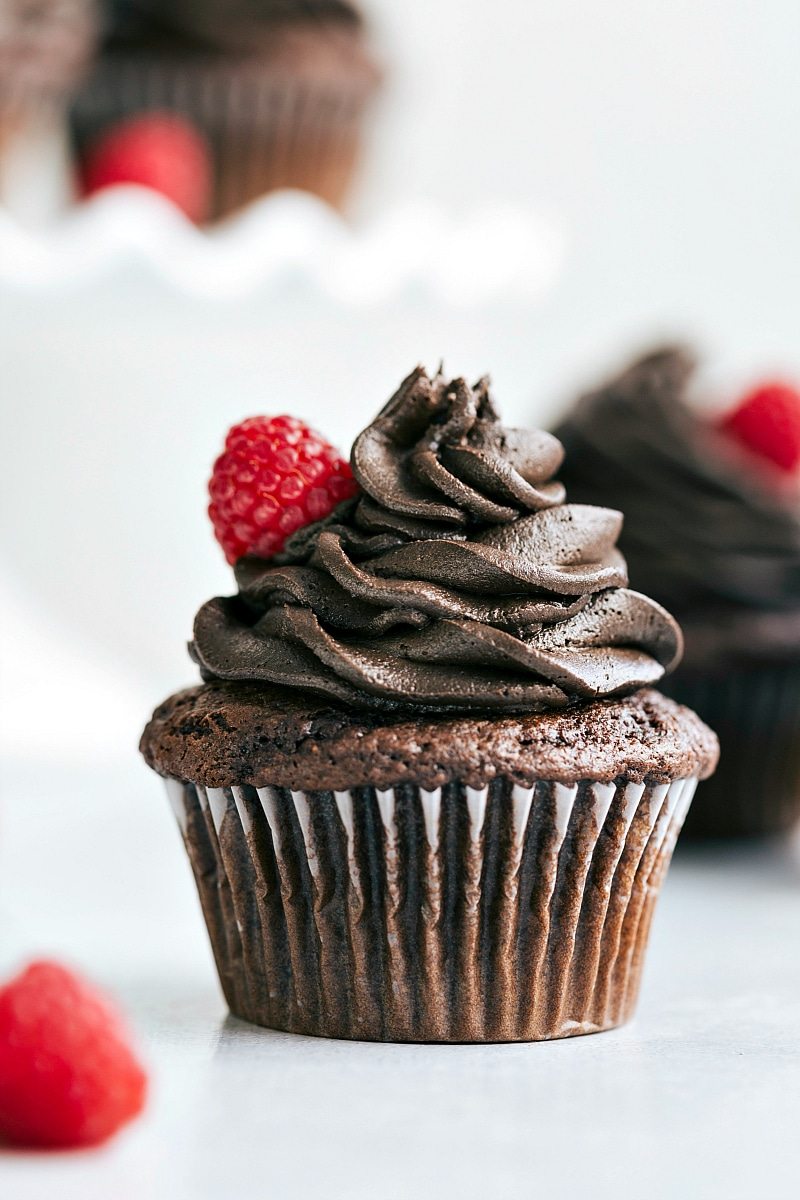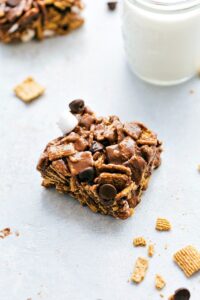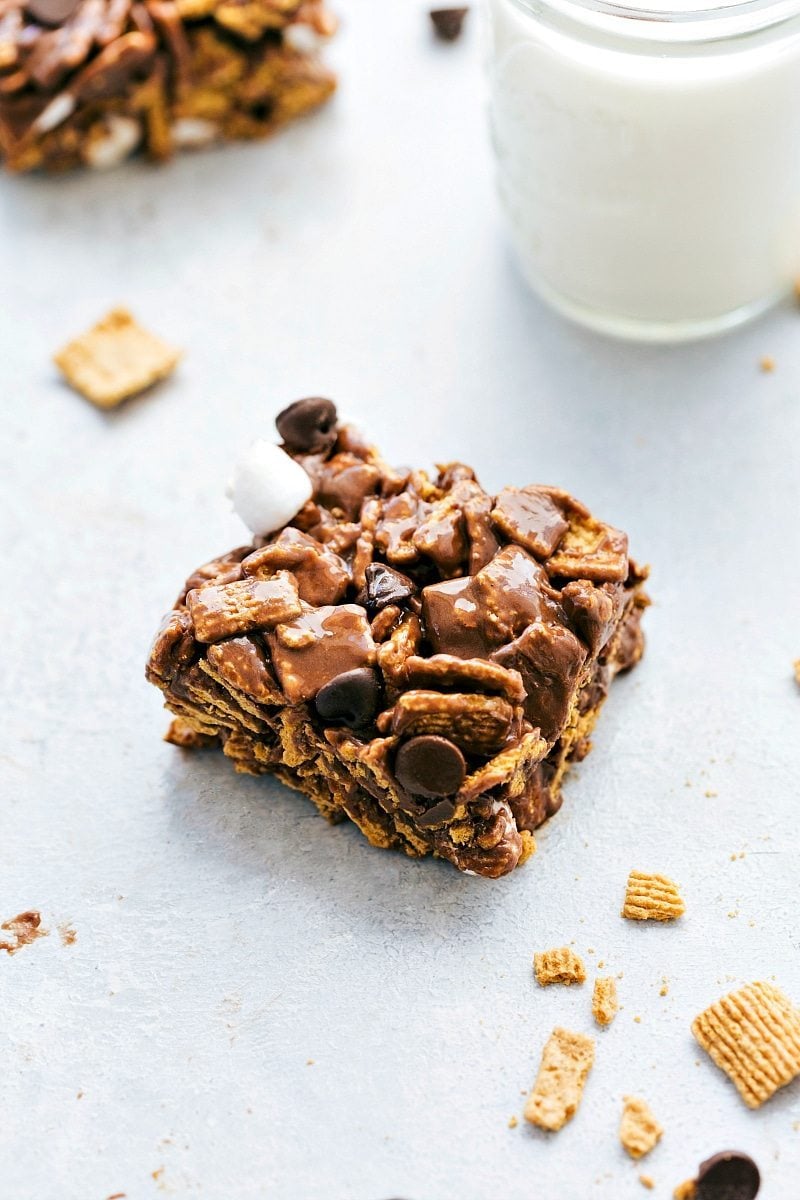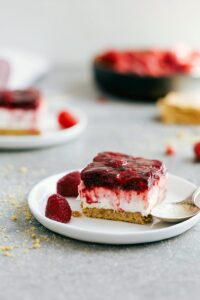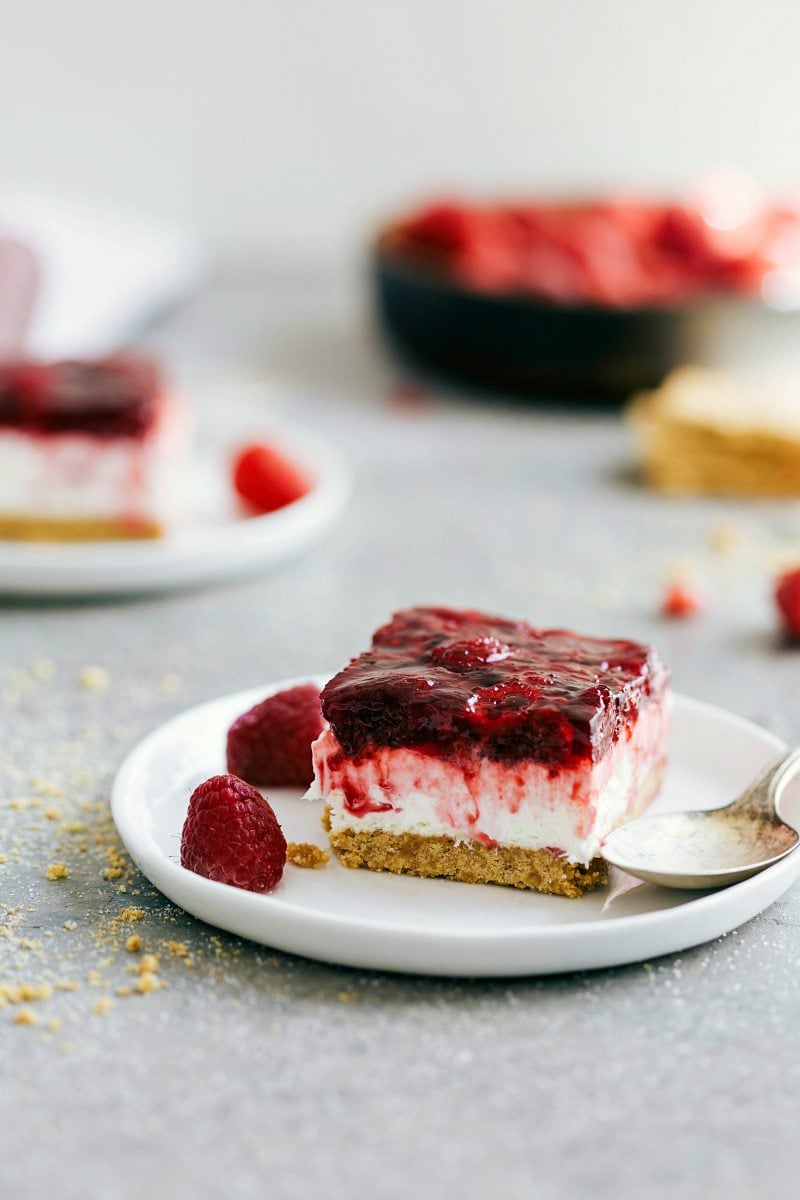 Raspberry Jell-o Cheesecake Bars
Other Recipes from the Web: Seven Layer Bars Without Coconut, 6 Layer Brownie Bars, Seven Layer Bars Gluten Free