An easy and ultra fudgy brownie base filled with a chocolate caramel candy. Pure caramel chocolate bliss in an easy to make dessert! These fudgy brownie caramel cups are sure to become a family favorite.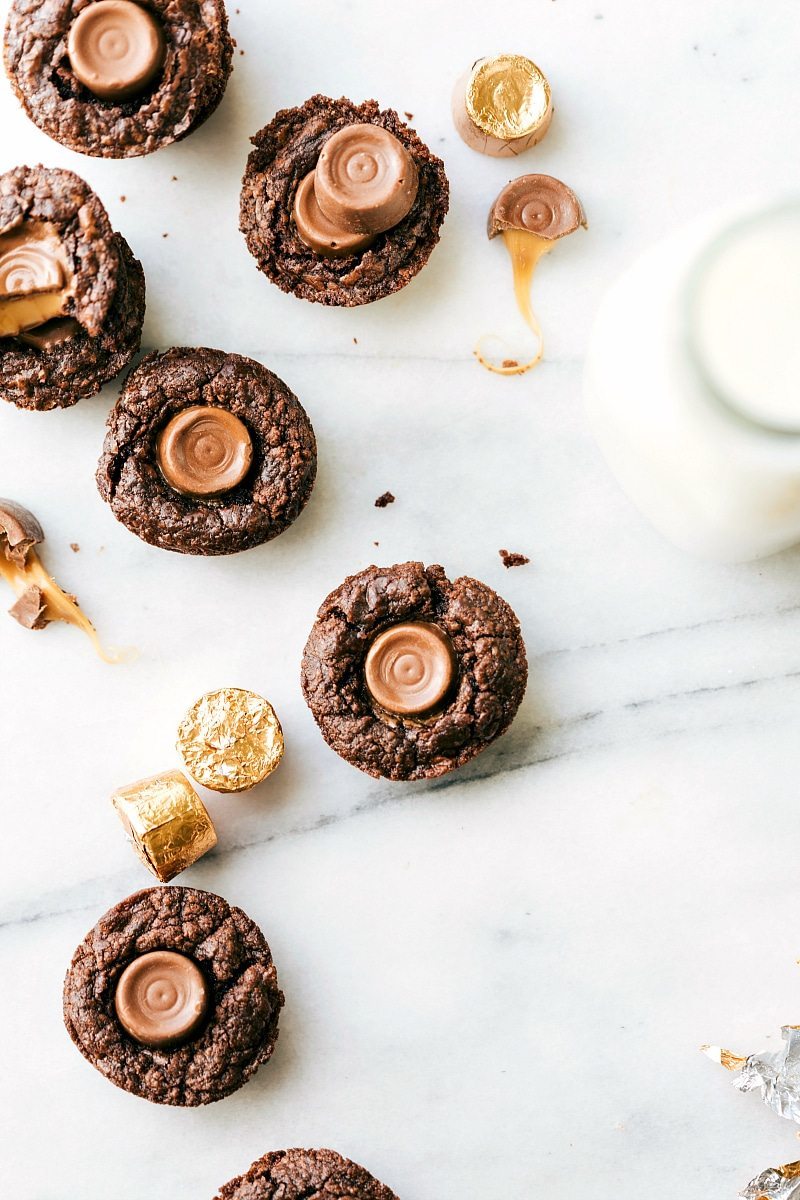 It may have changed a few times over the years, but rolos have usually always claimed my favorite candy spot. So it was no surprise that the first time the toddler (who seems to have my taste buds in all things) tried a rolo, he fell in love.
Before I had kids I swore up and down that I would NEVER bribe with food or candy. Never. I'd use stickers or little prizes I said.
Well fast-forward a few years to a toddler that very much needs some convincing to start potty training and here I am bribing him with rolos. Literally it is the only thing that works (stickers = fail. prizes = fail.) and you know what, I have no shame. I bought four MASSIVE bags of rolos, filled up cutesy mason jars with them, and put those cutesy mason jars in every single bathroom.
Game on.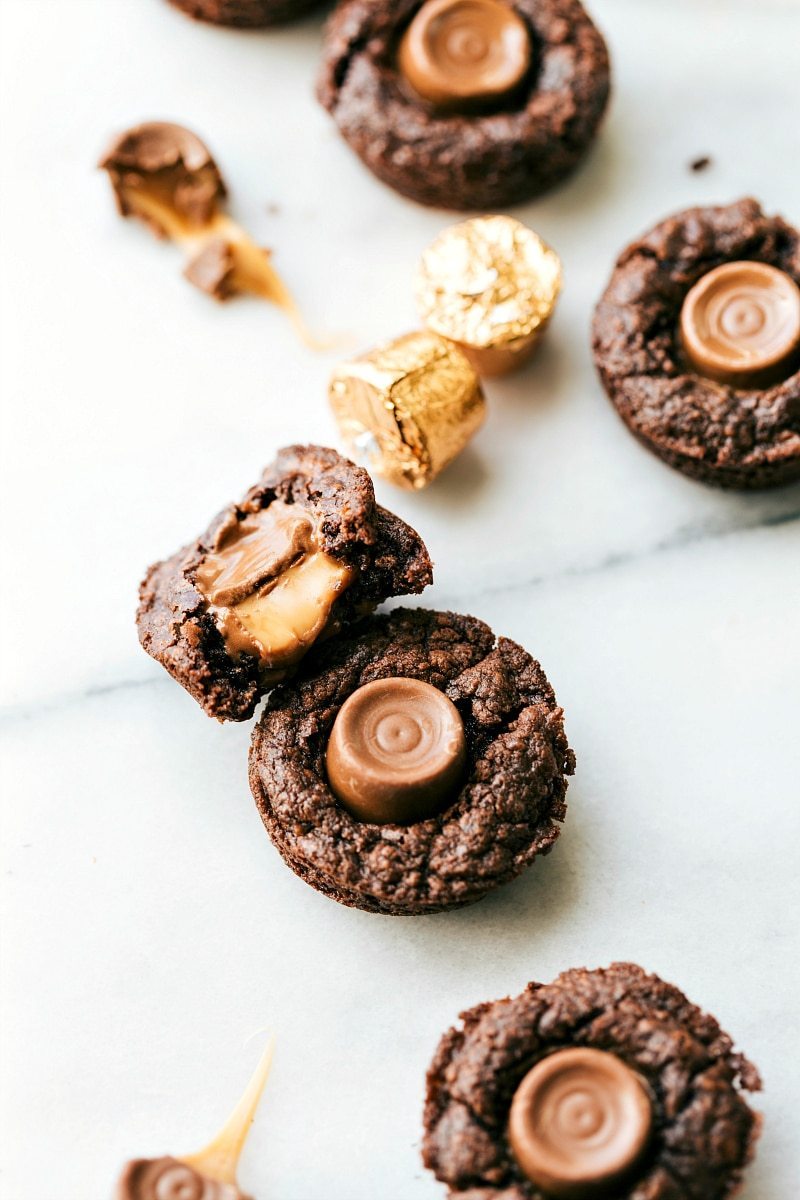 And it totally worked.
He was going literally every thirty minutes. Which I was equal parts super excited and also like WHAT AM I FEEDING MY CHILD. But okay. Potty training doesn't last forever right?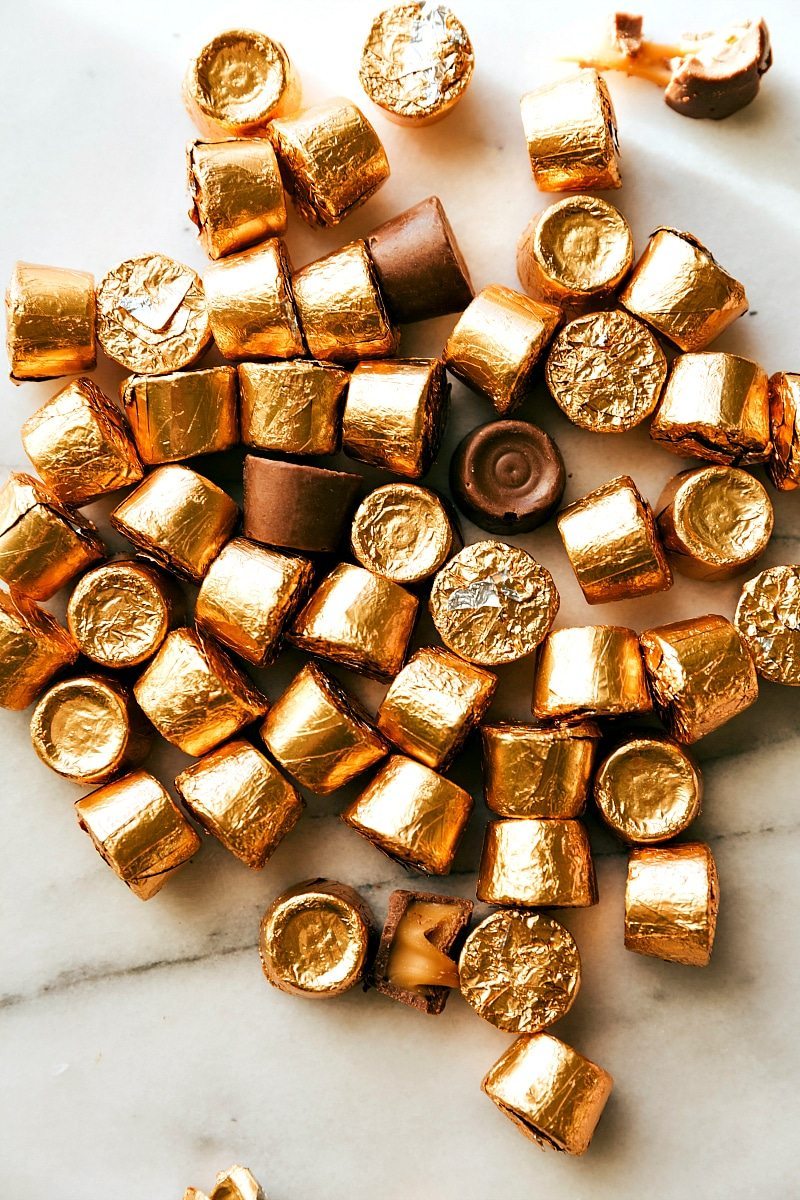 And it didn't. He actually got sick of rolos by about day four. ?
First of all, who gets sick of rolos?
Second. Mom fail in all degrees.
With a toddler that no longer cared about rolos, I was left with about 450 rolos, adorably cute but useless mason jars, and an unpotty-trained three year old. Silver lining: I love rolos. Silver lining part 2: these dessert were created. Silver lining part 3: get ready for about 29359234 more desserts with rolos. ??
And since I'm a potty-trained adult, I will be finishing these brownie caramel cups all by myself. #winning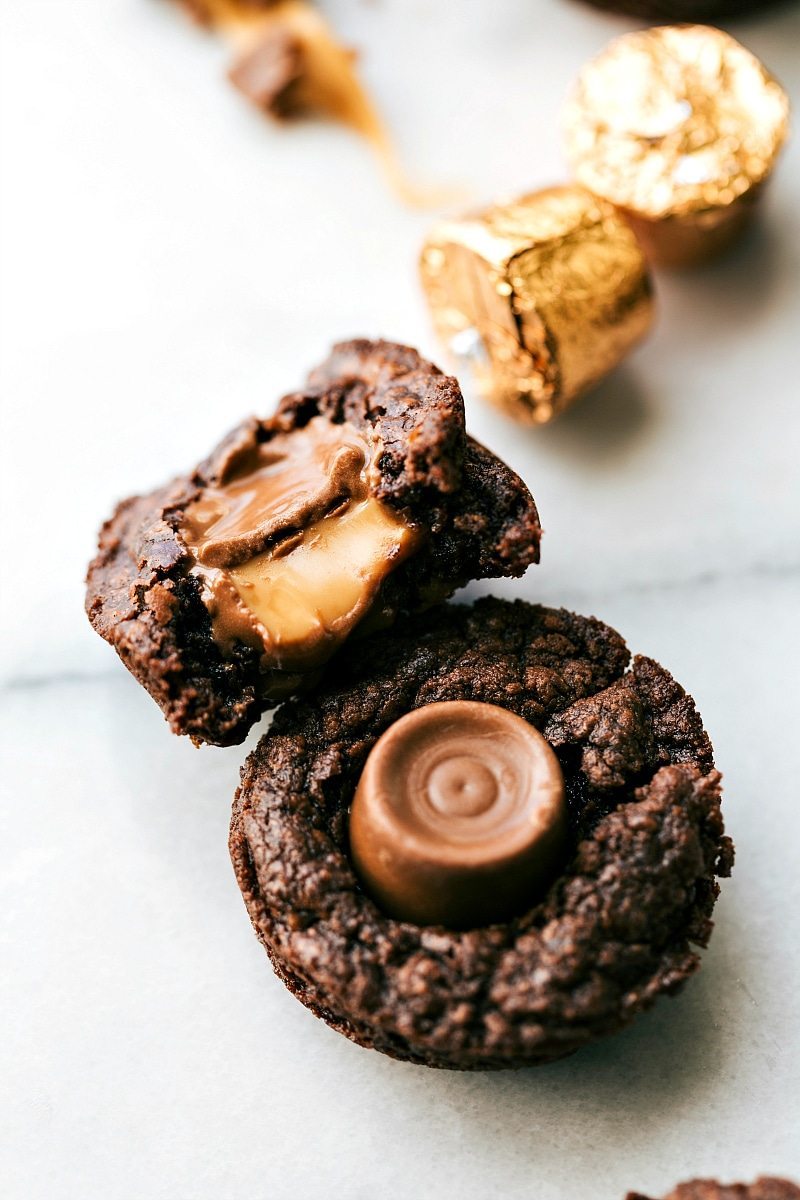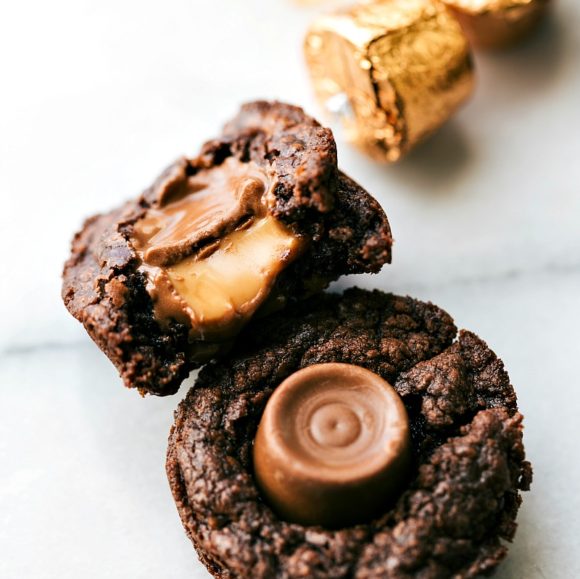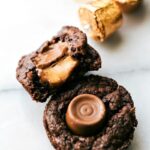 Fudgy Brownie Caramel Cups
Ingredients
4

ounces

full-fat cream cheese

room temperature

1/2

cup

unsalted butter

room temperature

1

large

egg

1

teaspoon

vanilla extract

1

package (3.9 ounces)

instant chocolate fudge pudding mix

dry

3

tablespoons

white flour

1

package (18.4 ounces)

fudge brownie mix*

1

bag (12 ounces)

rolos
Instructions
Preheat the oven to 350 degrees F. Prepare a miniature muffin tin by generously greasing with non-stick spray.

In a large bowl (or a stand mixer), cream together the cream cheese and butter until completely smooth. They must both be at room temperature -- do not melt or soften in the microwave.

Just leave out for about 45 minutes to an hour and they'll be perfect!

Beat in the large egg and vanilla.

Beat in the pudding mix (do not prepare), and flour.

Beat in the fudge brownie mix. It will be EXTREMELY thick and takes a while to get a dough to form. This is intended 🙂

Roll small balls of dough about to fill up the muffin tin about 3/4ths the way full.

Fill up all the muffin cavities with balls of dough.

Bake for 12-15 minutes. Slightly under-baking these cups gives them an awesome taste and texture like ultra fudge-y brownies so err on the side of slightly under-baking.

Remove and allow to cool for about 3 minutes.

Then gently press unwrapped rolos into the centers of the brownie bites.

Using the tines of a fork, gently coax the brownie bites out of the muffin tin.

Best enjoyed while warm!

Store in an airtight container. These are best enjoyed within 1-2 days and after that they get a bit hard.
Recipe Notes
*Make sure you have the right size brownie mix before starting these treast. Depending on the actual size you roll your dough you may have more or less than 42. Either way you'll have plenty of rolos leftover! 🙂
More delicious brownie treats: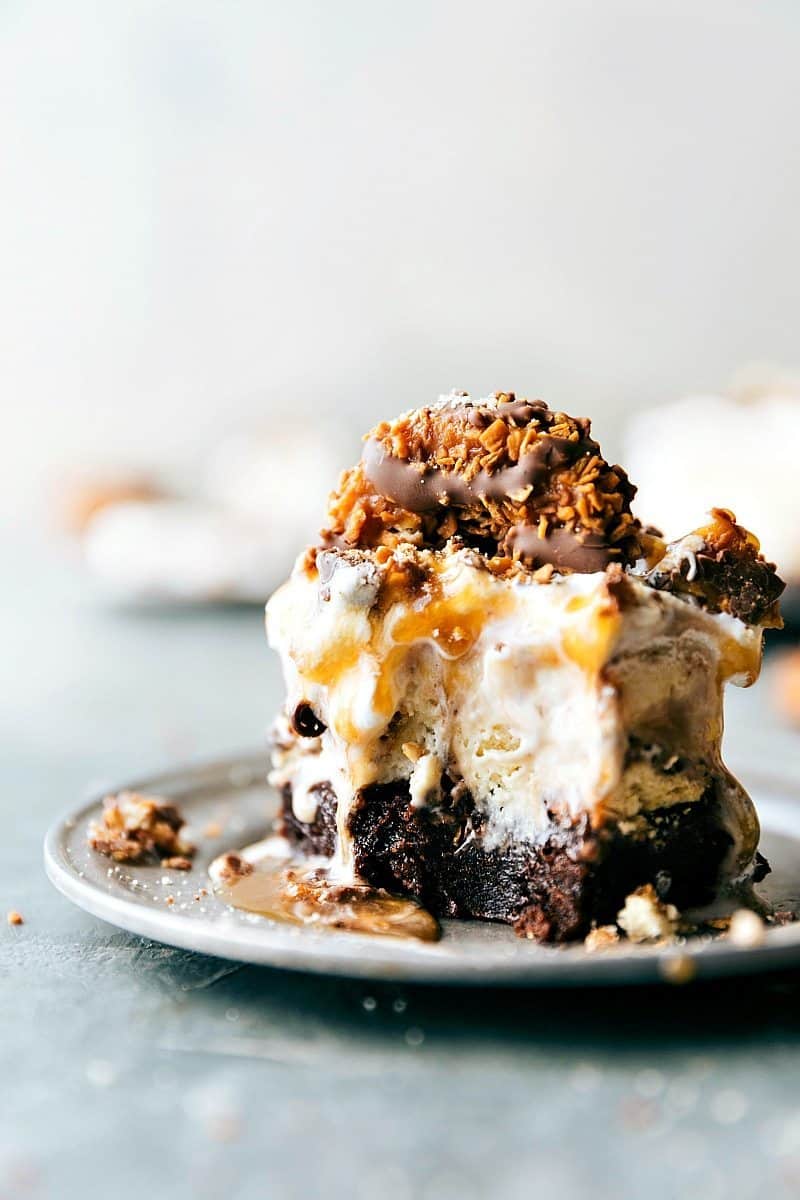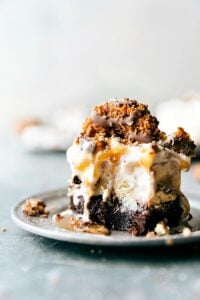 Brownie Bottomed Samoas Ice Cream Bars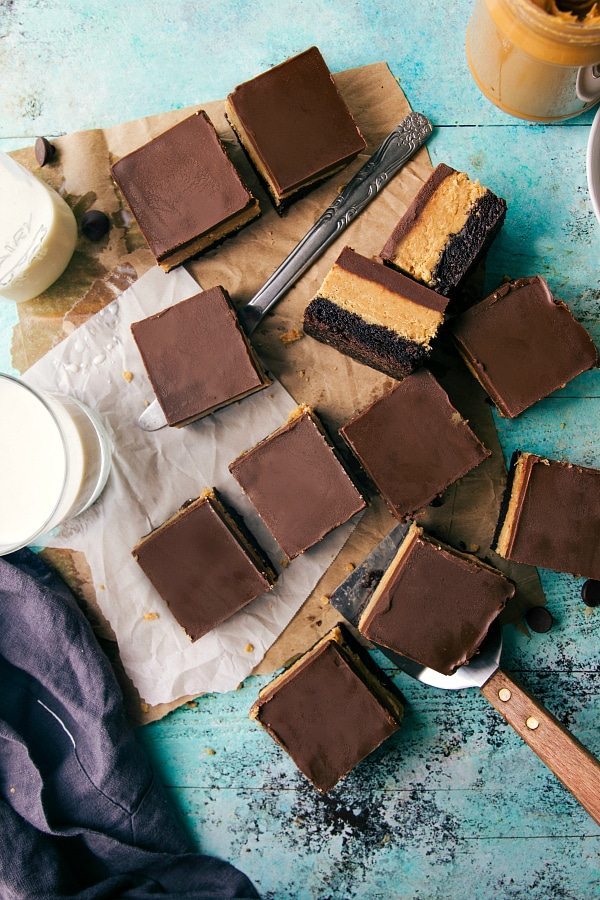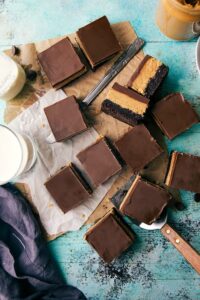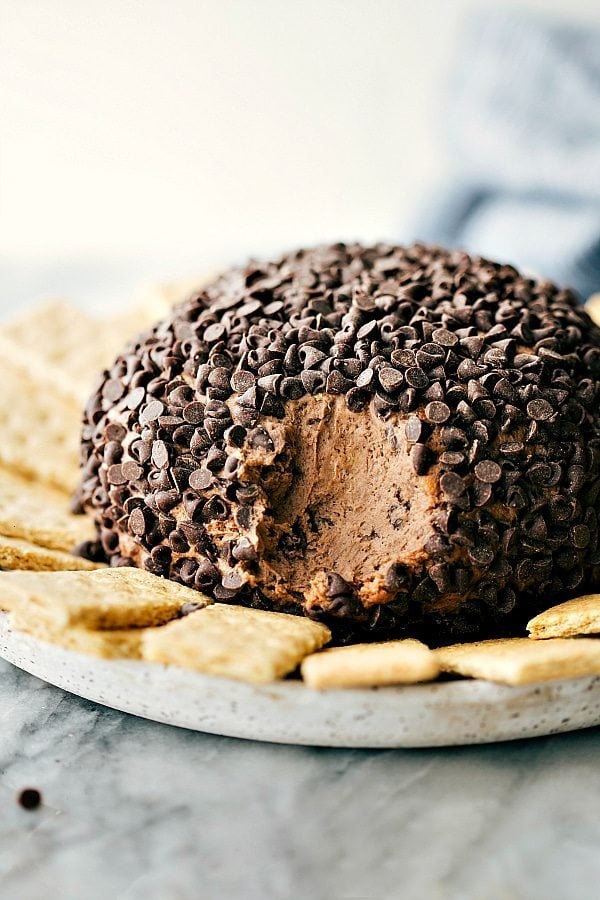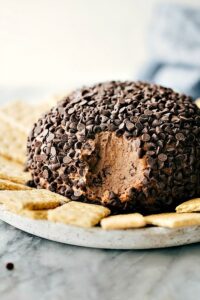 Brownie Batter Cheesecake Ball