Simple and flavorful avocado tuna salad that is light and healthy and makes the perfect snack, appetizer, or lunch.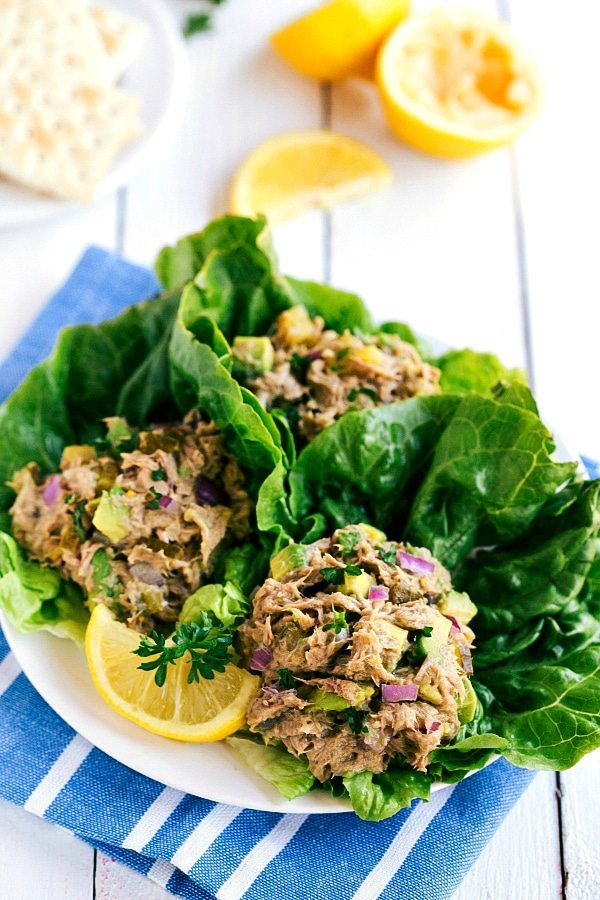 So you may have noticed I don't do a lot of fish here on CMA. The main reason is that I really only like a few types of fish… and be prepared to laugh at me here on a couple of them.
First, I love fish sticks. I'm totally a kid at heart and we had them all the time as kids growing up. Smothered in lemon juice I could eat those all day long.
Second, I am crazy about a random type of fish called Orange Roughy fish. I know that is oddly specific and not very mainstream, but we had it as a special a few times when I worked at a restaurant for about seven years and it was divine. Love it!
And finally, I am totally in love with tuna fish. If you wonder what I eat behind the blog most days (when I'm making desserts or what not), it's this tuna salad – on lettuce, in a sandwich or smothered all over my favorite crackers.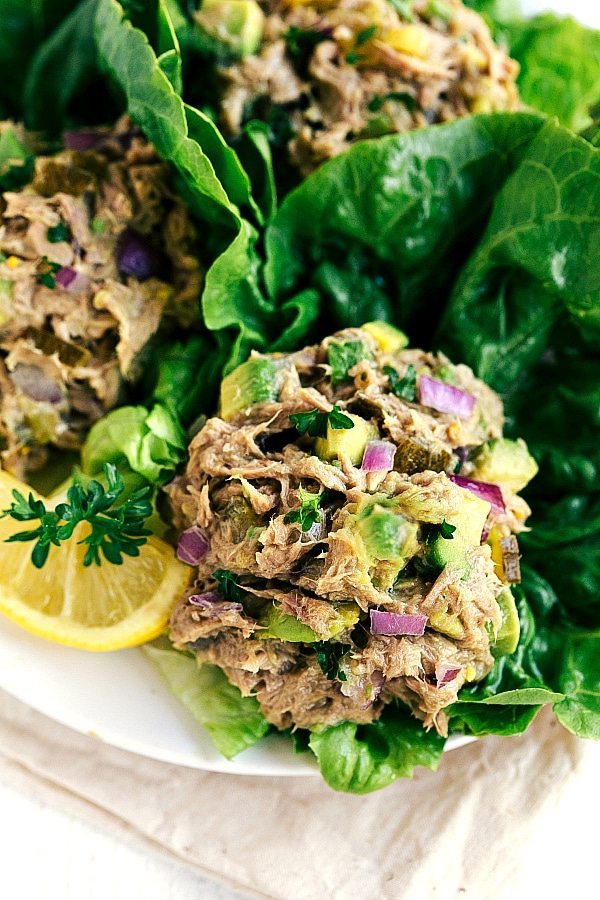 So, now you know! This is my GO-TO lunch or snack and I make it ALL THE TIME. I am pretty specific in the proportions for ingredients because I feel like it's absolutely perfect this way and with these specific ingredients (at least for me). So stick pretty close to these measurements for the best ever tuna salad!
The red onion can be swapped for some finely diced celery or carrots (or a similar vegetable), but the bread and butter pickles are a MUST – so much better than regular pickles, trust me! A ripe avocado (but not too ripe) will have a great flavor, consistency, and mash well with the tuna fish.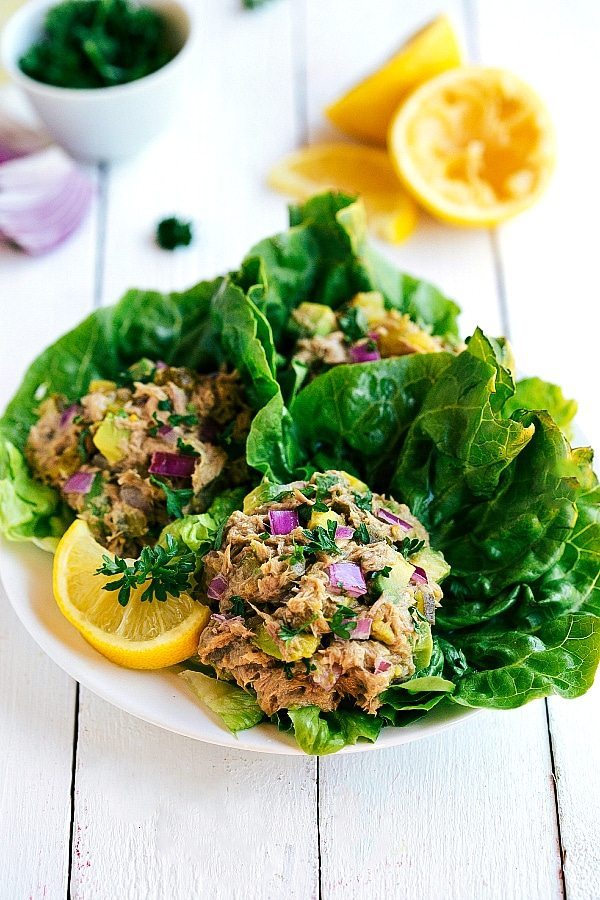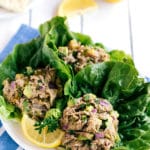 Avocado Tuna Lettuce Wraps
Servings
:
6
-8 as an appetizer
Ingredients
3 cans

(4 ounces EACH)

tuna

drained

1

small avocado

separated

2

teaspoons

lemon juice

separated

3-4

tablespoons

light mayo

2

tablespoons

red onion

3

tablespoons

bread and butter pickles

Salt and pepper

Freshly chopped parsley

Optional: tabasco sauce
Instructions
Thoroughly drain the tuna and transfer to a large bowl.

Slice an avocado in half, and remove the peel and pit. Mash one side of the avocado to get about 3 tablespoons mashed avocado. Dice the other side to get about 1/4 cup of diced avocado.

Add 1 teaspoon lemon juice, salt + pepper, and a few sprinkles of Tabasco sauce (optional) on the mashed avocado.

Mix the mashed avocado and light mayo in with the tuna until well incorporated.

Finely dice the red onion and bread and butter pickles (definitely use this kind of pickle as it adds so much flavor). Stir into the salad along with the diced avocado and remaining teaspoon of freshly squeezed lemon juice.

Stir in some finely chopped Parsley and serve on crackers, inside pieces of lettuce, or in a sandwich.