Ditch the fry bread and serve these "Navajo Tacos" over rice! A healthier, 30-minute, simple dinner recipe.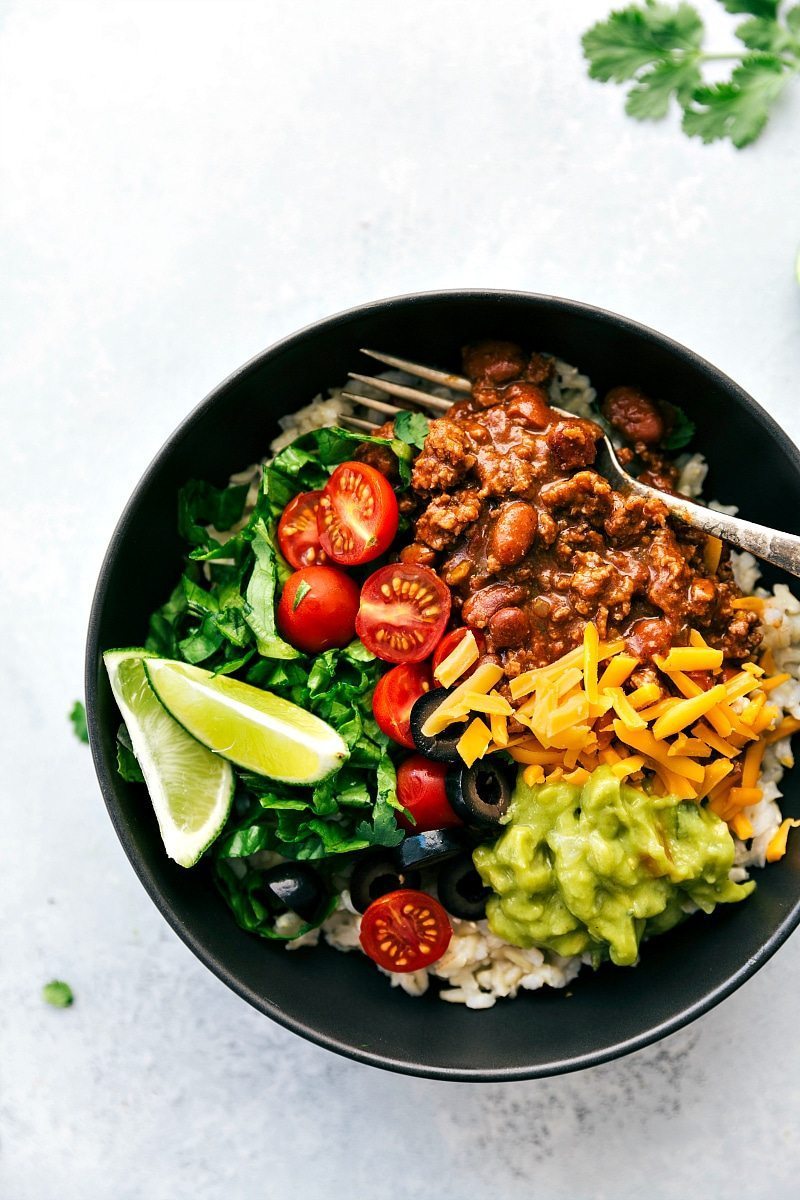 A couple of days ago, we got a "play" kitchen for the toddler. He's totally obsessed with it (he's the one that cooks and bakes with me all the time), but apparently the kitchen does have some "serious issues" I need to fix for him.
For example, today he told me that his oven was not getting hot.
He also informed me that I forgot to buy him a fridge and he's unsure of where to put all his fake food (that turns out, is made out of plastic, and doesn't actually need to be chilled)…
And if this all wasn't bad enough, he also apparently does not have enough counter space to prepare his meals. ?
So, when I asked him to help me make this very dinner the other night, he sighed and asked if he could use my kitchen because his "isn't really working right." So, we cooked together in my kitchen and talked about imagination and pretending. That discussion apparently went so well that I found his plastic food in our fridge later that night. ??‍♀️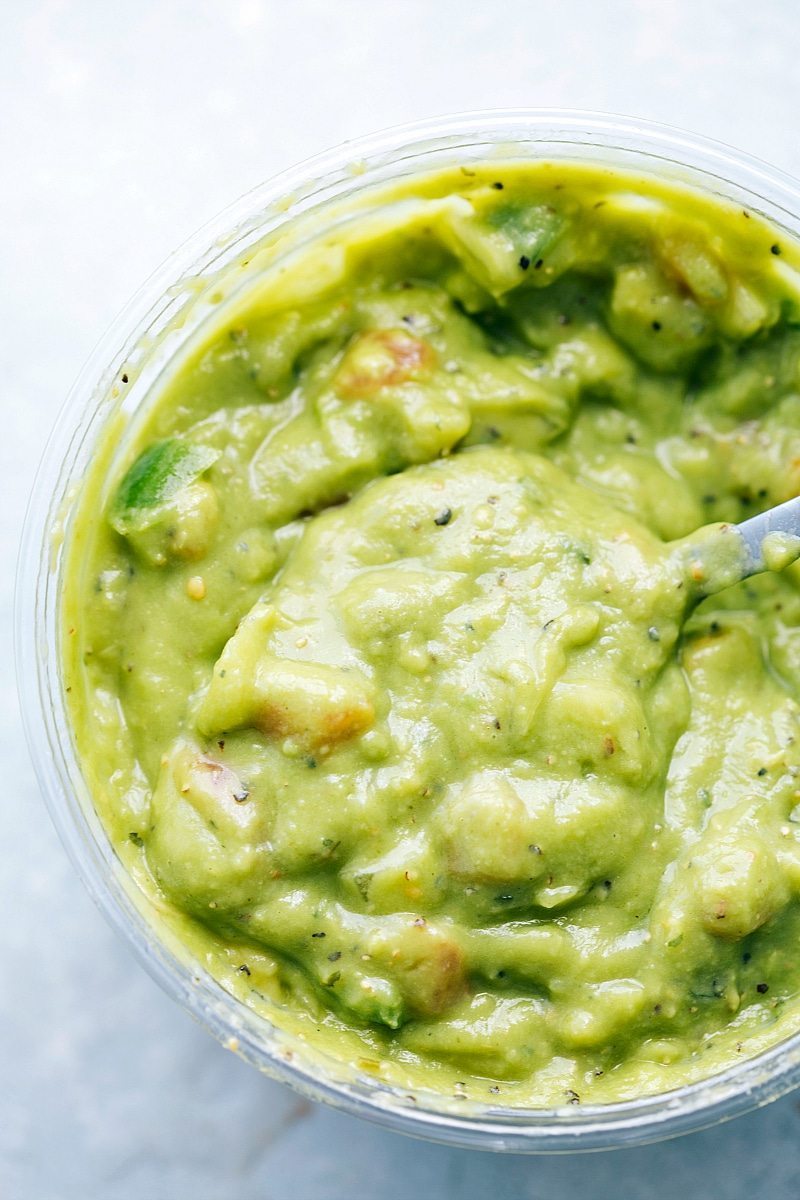 Don't get me wrong — I LOVE a good Navajo Taco served over fry bread and I will likely continue to eat them for the rest of my life. That said, I am super excited to share these fry-bread-less Navajo Taco Bowls with you all today. These bowls are an easier and healthier alternative that my family has been obsessed with and I think you'll love them too!
There are essentially 3 parts to this meal. First, you'll get your rice cooking. While the rice is simmering, you'll cook the meat + beans mixture all in one skillet with just a few ingredients. And after you've made the meat mixture, it's only a matter of assembling toppings.
Top these Navajo Taco bowls with your favorites:
Halved cherry tomatoes, a chopped roma tomato, or a simple pico de gallo
Sliced black olives
Store-bought or homemade guacamole
Sour cream (fat-free for a healthier option)
Extra picante sauce or salsa
Fresh lime
Freshly chopped cilantro
Shredded sharp cheddar cheese or a Mexican cheese blend
Tortilla chips
To make these Navajo Taco bowls a true 30-minute meal (and keep it super simple) you can buy pre-made guacamole and pre-made pico de gallo (or just use halved cherry tomatoes), pre-sliced canned black olives, and pre-shredded cheese. With all the toppings pretty much prepared, you really only have to make the meat + bean mixture and the rice. Simple and fast!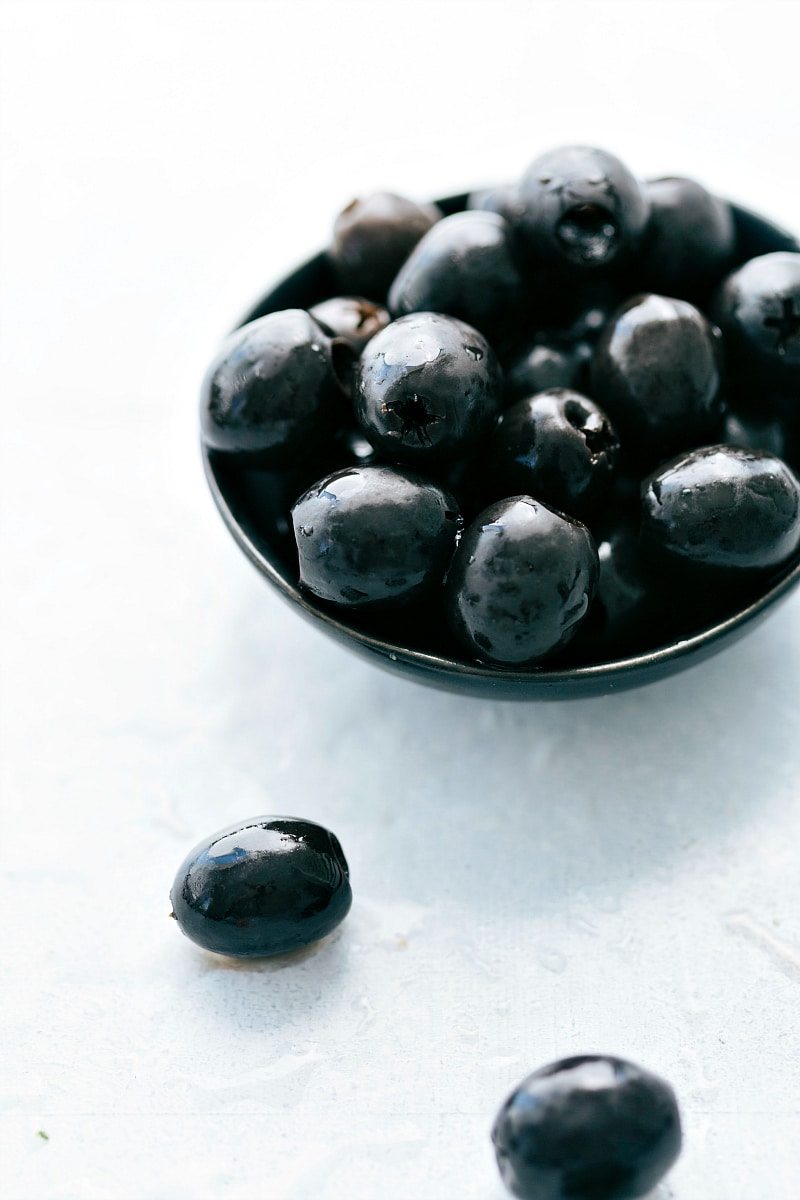 I mentioned we've been making this meal a lot and I've also found a fun way to "re-purpose" it all. If you double the meat filling you can use it in these Navajo taco bowls and then have them the next night in an amazing taco salad. It tastes like an entirely different meal, but you're prepping everything just once.
To make a "Navajo Taco" Salad:
Prepare the taco + meat filling (or slightly warm up your leftovers) and serve it over a bed of finely chopped romaine lettuce. Add some fresh avocado, corn, tomatoes, olives, cilantro, and a few squeezes of lime juice. Dress it all with the following dressing:
1 lime (zested and juiced)
2 tablespoons packaged ranch seasoning mix (not prepared; dry)
1/2 teaspoon minced garlic
1 tomatillo, husk removed and coarsely chopped
1/3 of a large bunch of cilantro
1/2 jalapeno (seeds removed for milk dressing; leave seeds for a spicy dressing)
1/2 cup mayo
1/2 cup low-fat milk (I use 1%)
Salt and pepper, to taste
How to:
Zest and juice 1 lime. Add the juice and zest to the blender along with the prepared ranch seasoning mix, minced garlic, chopped tomatillo, and cilantro (Just cut off the large stems, but the rest is fine).

Add 1/2 a jalapeno (a full one for more kick) and the mayo.

Add some seasoned salt and pepper to taste (I use probably 1/4 to 1/2 teaspoon of salt and 1/8 teaspoon pepper).

Blend until completely smooth. Taste and adjust to personal preference (more lime, more garlic, salt/pepper)
Whichever way you decide to serve this meal (bowls or in a salad OR both!) I hope you love it 🙂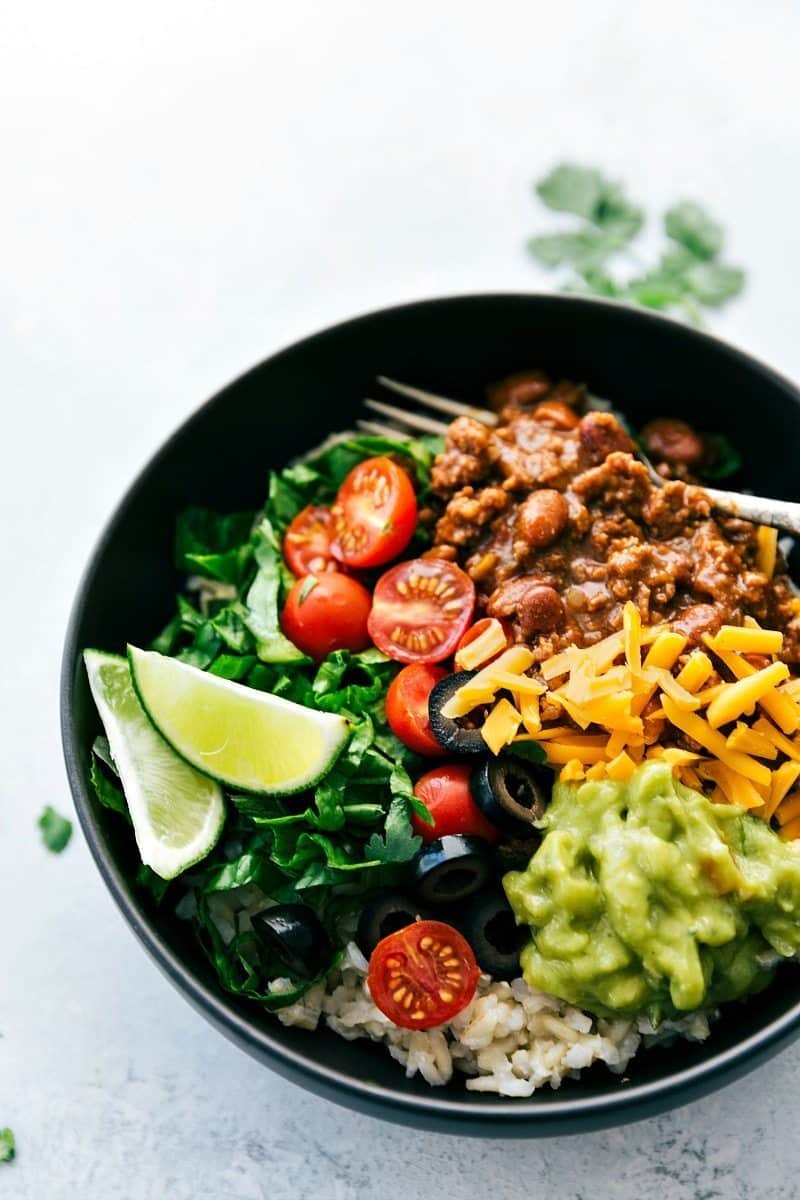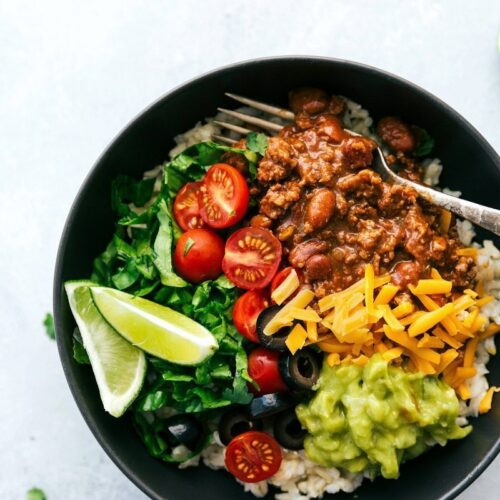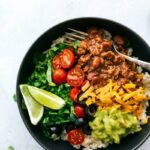 Navajo Tacos Rice Bowls
Ingredients
2

cups

water

1

cup

white or brown rice

1

tablespoon

butter

1

large lime

(2 tablespoons juice and 1 teaspoon zest)

1/3

cup

finely chopped cilantro

Salt and pepper

, to taste

1

tablespoon

olive oil

1

garlic clove

, minced

1

pound

lean ground beef

1

packet gluten-free taco seasoning mix

1/2

cup

picante sauce

1

can

(15.5 ounces) chili beans

Optional toppings: chopped romaine lettuce

, halved cherry tomatoes, sliced olives, fresh guacamole, sour cream, fresh cilantro, fresh lime
Instructions
Bring 2 cups of water to a boil over medium-high heat. Stir in the butter and rice and return to a boil. Reduce the heat to low, cover, and simmer until the rice is cooked through and tender. Stir in the lime juice, lime zest, cilantro, and salt + pepper to taste.

Meanwhile, add the olive oil to a large skillet over medium high heat. Once oil is shimmering, add in the minced garlic clove and stir until fragrant, about 30 seconds. Add in the ground beef. Cook and crumble until browned through. Add in the seasoning mix, picante sauce, and chili beans. Stir and cook until warmed through.

Divide the prepared cilantro-lime rice evenly among 4-6 bowls. Add the meat evenly to the bowls.

Add your favorite toppings such as romaine lettuce, cherry tomatoes, olives, guacamole, sour cream, cilantro, and/or lime.

To see how to repurpose the meat mixture (leftovers never tasted so good!) into an amazing taco salad, see the last paragraph of the blog post.
Recipe Notes
Nutrition facts do not include any of the bowl toppings because of how variable that is.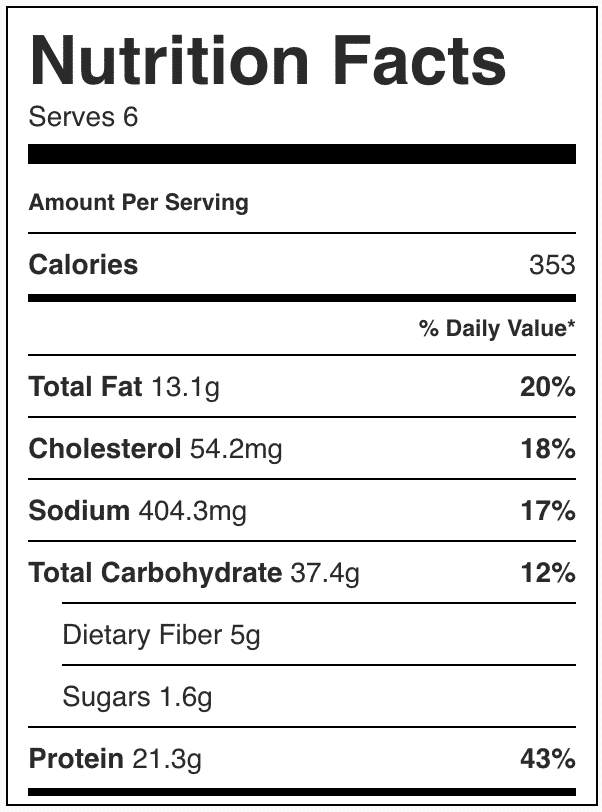 More 30-Minute Dinner Ideas: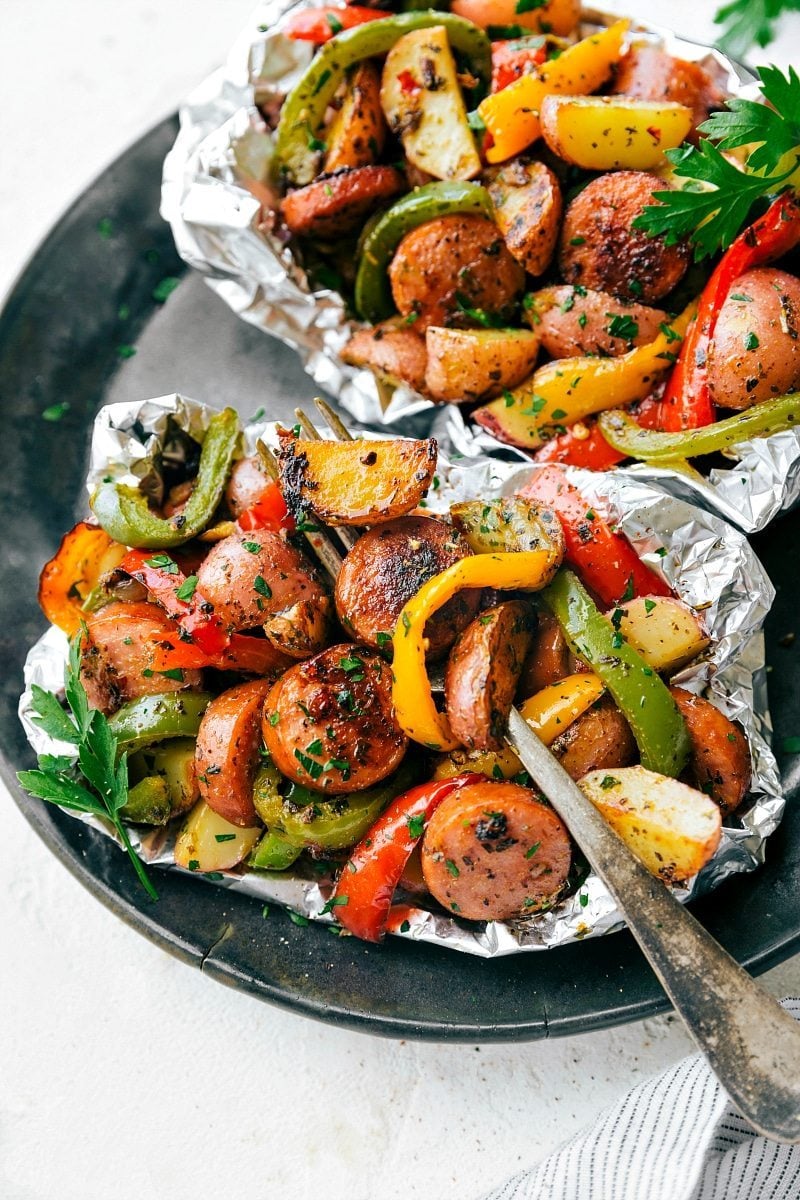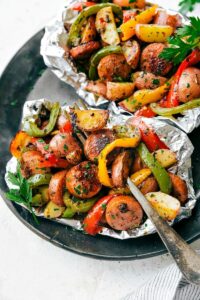 Easy Italian Seasoned Tin Foil Sausage and Veggie Packets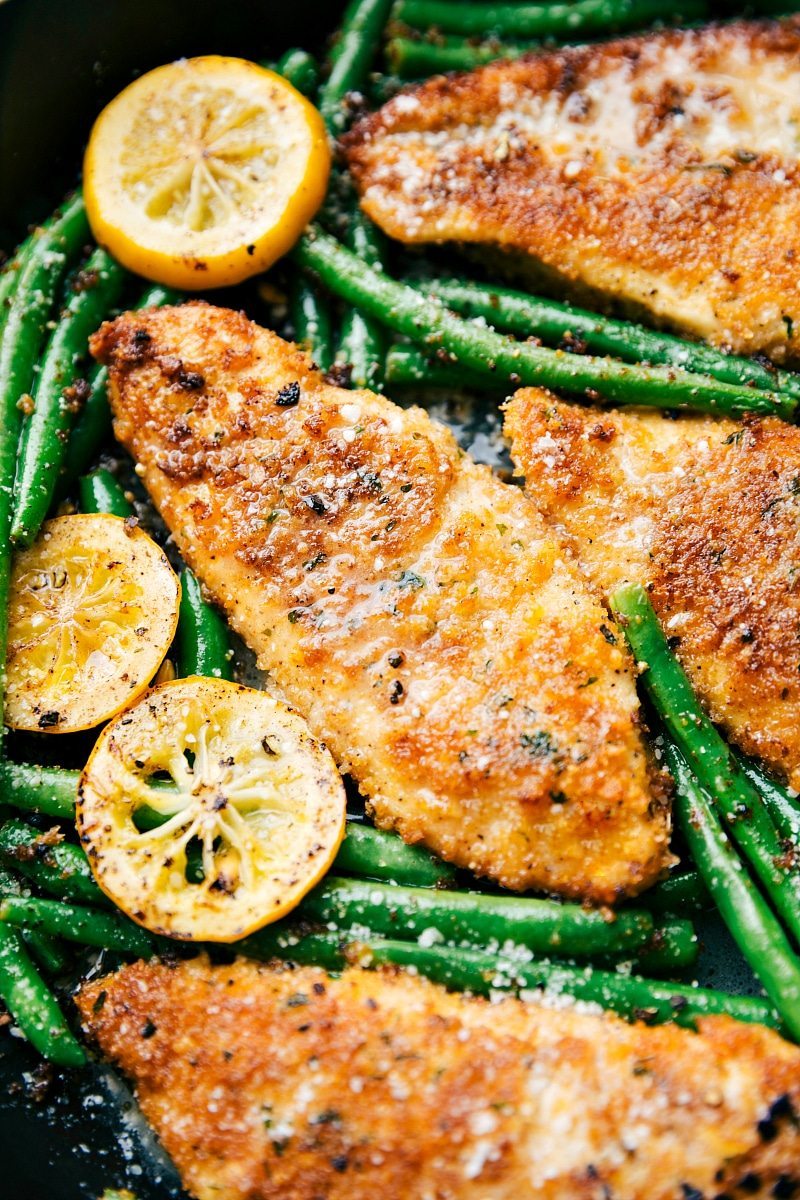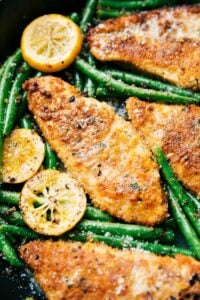 One Pan Parmesan Lemon Chicken and Beans