A simple double chocolate cookie with no butter, white sugar, oil, OR flour. These cookies are thick, chewy, and filled with good-for-you ingredients.
Although I'm not gluten intolerant, there are tons of flourless recipes here on Chelsea's Messy Apron! I've had plenty of muffins (peanut butter and banana are my FAVORITE), tons of no-bake breakfast cookies (these ones have been very popular), and now on to baked flourless cookies. This cookie recipe is adapted from and very similar to my peanut butter breakfast cookies. Basically the major change was adding some cocoa powder and dark chocolate chips.
The other big difference? These use coconut sugar. Do NOT be afraid of coconut sugar! It's a natural sugar that doesn't taste at all like coconut. In fact, I think it tastes more like brown sugar 🙂 It's got great health benefits and makes a great substitution for white or brown sugars in a lot of different baked goods. Not all, but it definitely works in these cookies!
Double-chocolate: unsweetened cocoa powder and dark chocolate chips. Which, did you know, dark chocolate chips are good for you? Anytime I hear the words chocolate + healthy together, I am soooo on-board.
So these cookies are loaded with them. And then I even topped the unbaked cookies with extra. Definitely do that, because the more chocolate, the better! Plus, they are totally prettier 🙂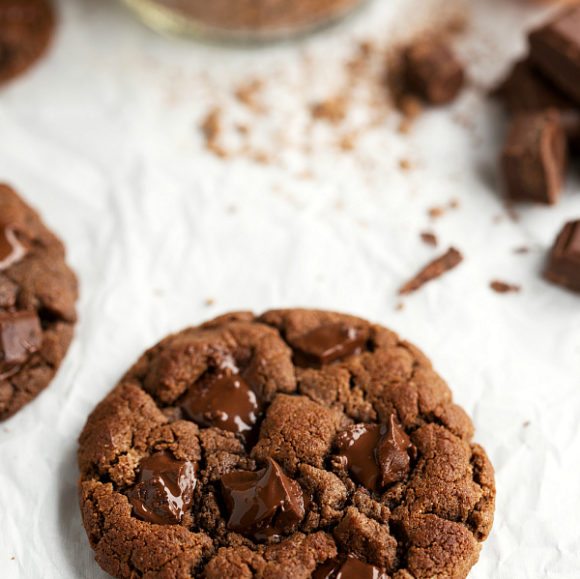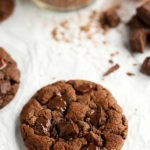 Flourless and Healthy (GF) Double Chocolate Cookies
Ingredients
1

cup

creamy peanut butter

2/3

cup

coconut sugar

1/2

teaspoon

vanilla extract

4

tablespoons

unsweetened cocoa powder

Pinch of salt

omit if your peanut butter is salted

1

teaspoon

baking soda

1

large

egg

1/2

cup

dark chocolate chips

plus extra for topping
Instructions
Preheat the oven to 350 degrees F.

In a medium sized bowl, beat together the peanut butter, coconut sugar, and vanilla extract.

(Do not heat up the peanut butter at all)

In a separate bowl, combine the cocoa powder, salt, and baking soda.

Stir together and then beat in with the other ingredients.

Beat in the egg until just combined and then stir in the chocolate chips.

Form balls of dough and press 3 to 4 chocolate chips into the top if desired. Press the cookies down so they aren't puffed up.

Bake for 6-8 minutes (Mine took exactly 6 minutes, but my oven runs a bit hotter). Watch them carefully because they go from perfectly baked to burned quickly especially with the coconut sugar.

These cookies are crumbly while they are hot. Let them cool completely (or enjoy some deliciously hot, but crumbly cookies right out of the oven)
Recipe Notes
Use high quality cocoa powder for best results
Here are some more breakfast on-the-go options: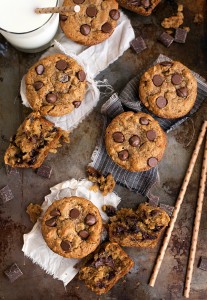 Skinny Peanut Butter, Chocolate, & Banana Muffins – NO butter, oil, flour, or white sugar!
Peanut Butter Baked Breakfast Cookies
No-Bake Healthy Breakfast Cookies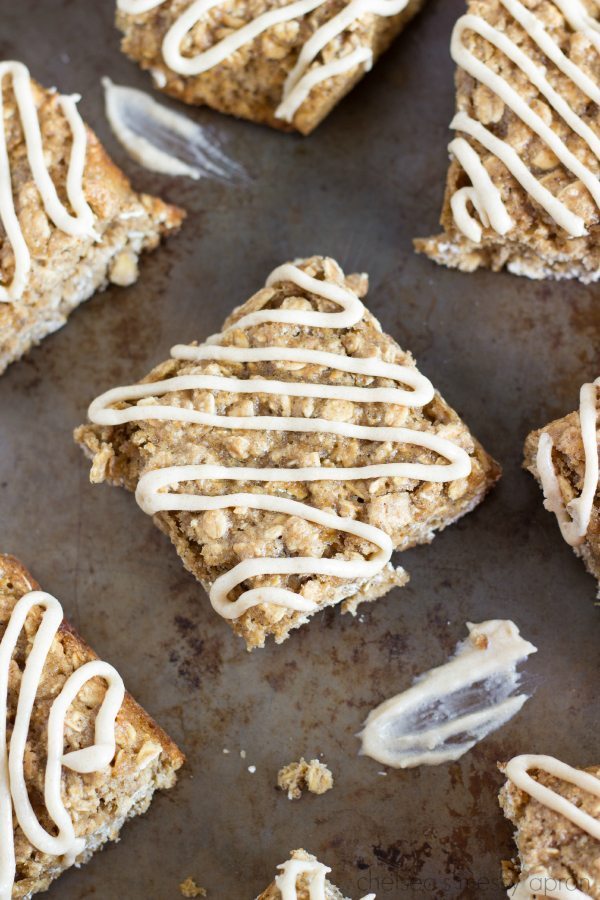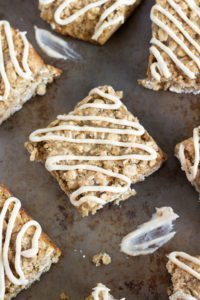 {Nature Valley Copycat} Cinnamon Brown Sugar Soft-Baked Oatmeal Squares