This post may contain affiliate links. Please read my disclosure policy.
Mexican spaghetti topped with carne asada steak (OR chicken) and all the right toppings make for the ultimate fideo recipe!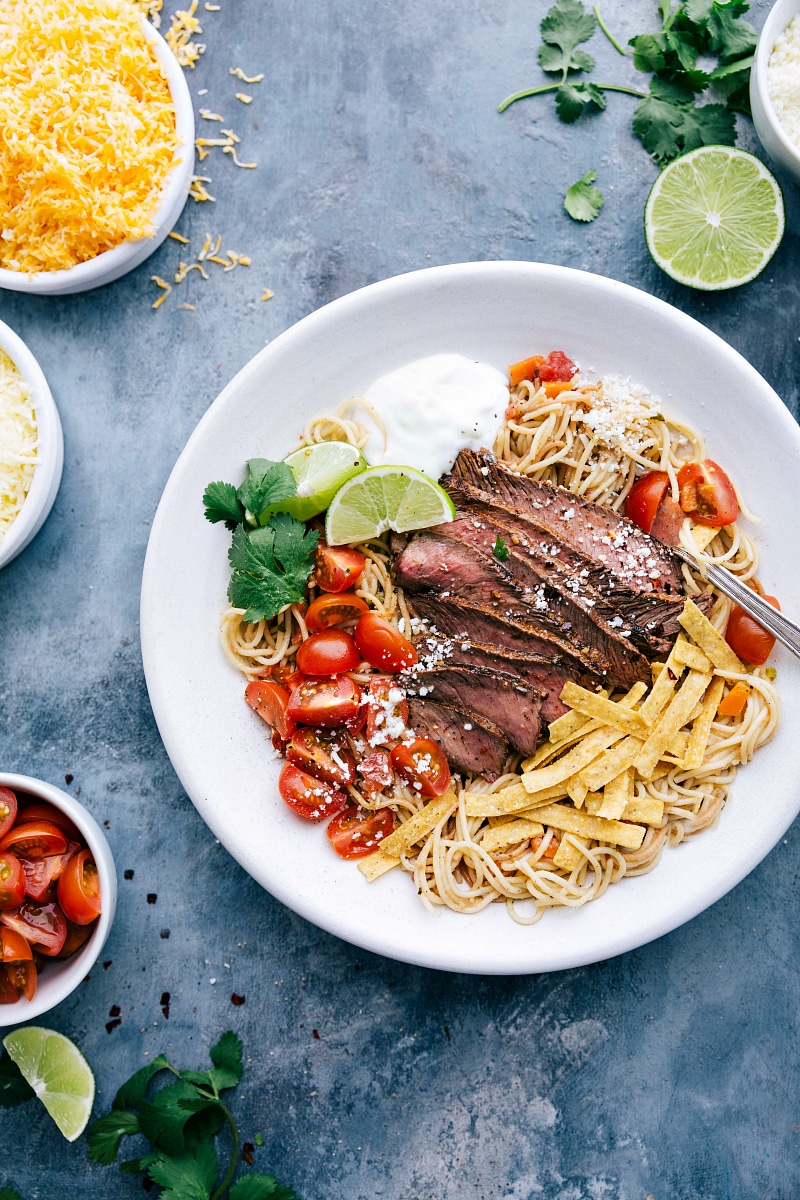 One of my family's favorite places to eat is a local Mexican restaurant that serves the best sweet pork tacos (sweet pork tacos copycat here!). Whenever we go there I end up ordering the same thing because I'm obsessed with it. However, a few weeks ago I finally branched out from trying the same thing and gave their "fideo" a try!
Fideo translates to "noodle." Sopa de Fideo is a Mexican noodle soup made with a tomato-based broth. And the fideo I'm sharing today (restaurant copycat) is essentially a Mexican version of chicken noodle soup with a lot less broth and topped with your choice of delicious toppings. Those topping options consist of steak or chicken, shredded jack cheese, cheddar jack cheese, grated cotija, tortilla chip strips, cilantro, serrano pepper, pico de gallo, lime, and/or sour cream. Yum!
This fideo recipe is incredible! If you're unsure, give it a try and I'm sure you'll love it! 🙂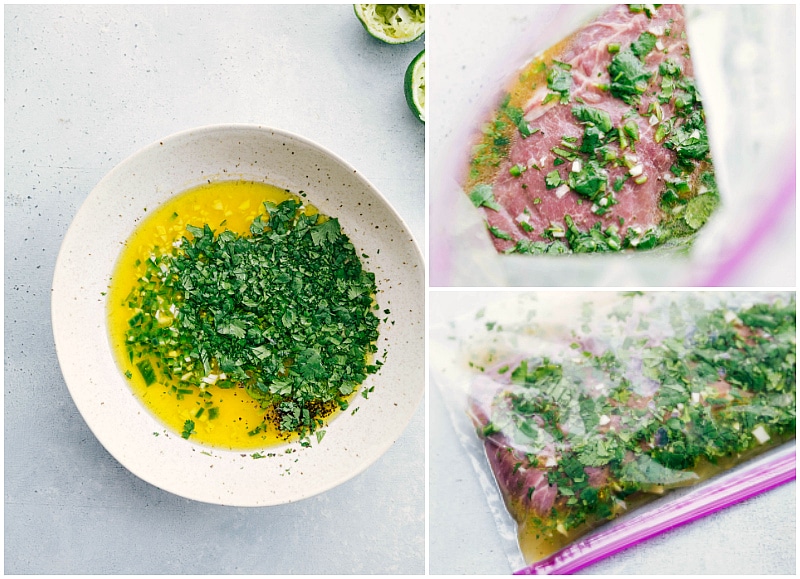 But first, a little background:
What is fideo?
Fideo is the Spanish word for noodle. For Mexican or Spanish dishes, the dry pasta is first toasted in oil. This adds so much flavor to the final dish and it's easy to do!
This fideo recipe I'm sharing today won't be considered "authentic," but is more of an "Americanized" version. Since fideo really just means noodle, we're doing a Mexican spaghetti/noodle dish 🙂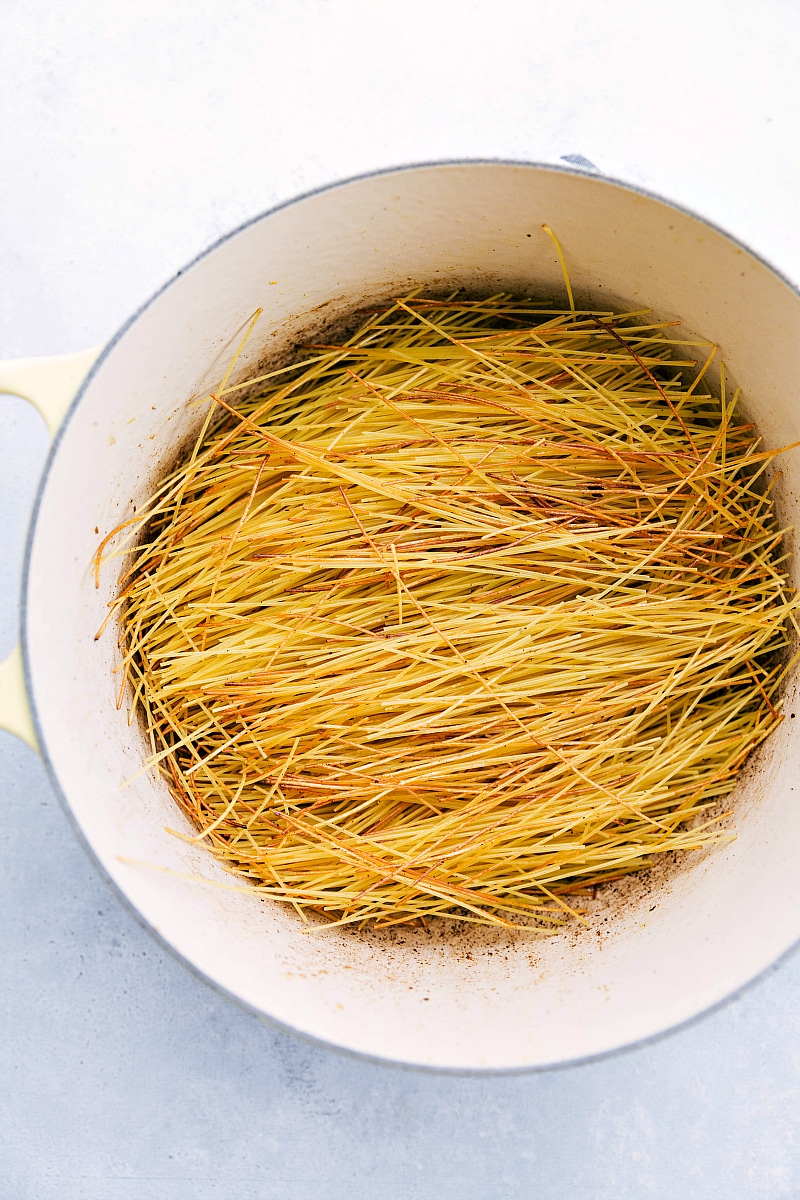 Adding steak (marinating)
Below is a more time-intensive, but flavorful way to preparing steak to add to this fideo. See below for a simplified version plus a recipe for adding chicken.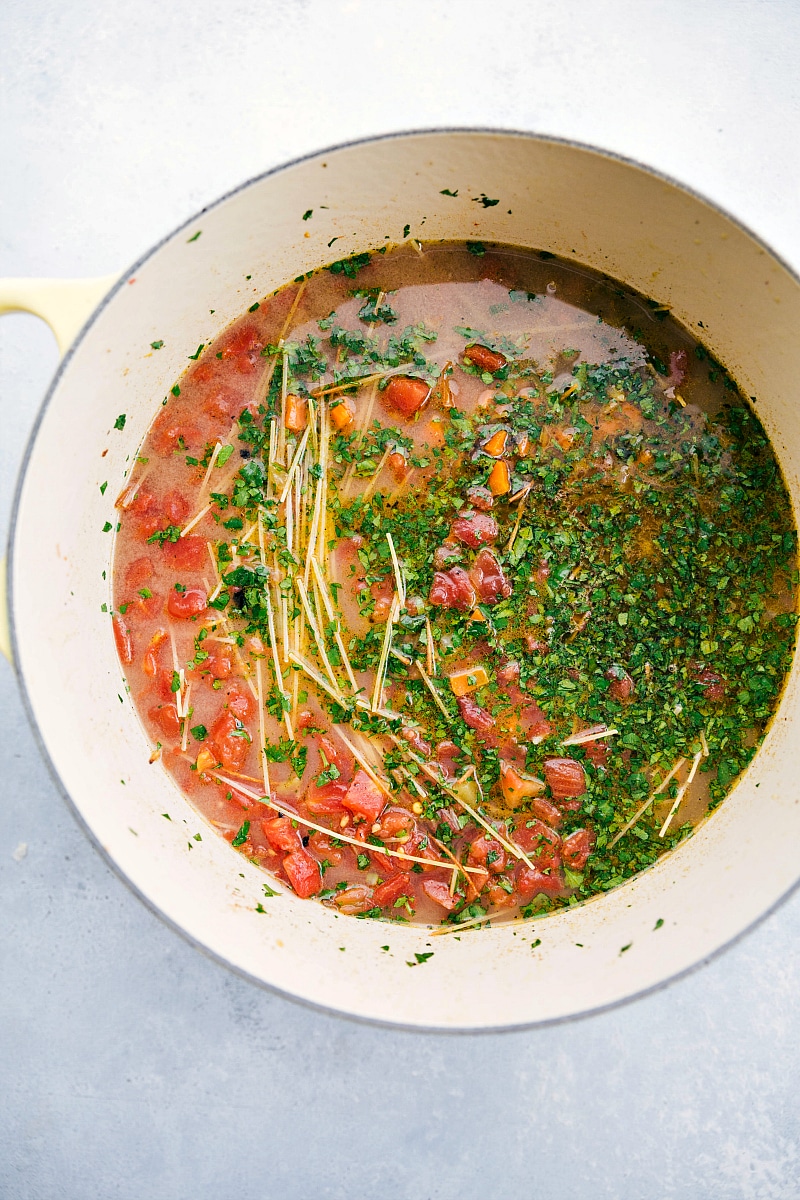 Adding steak or chicken (spice rub)
Below is a simplified way of preparing steak or chicken to add to this fideo. See above for a more time-intensive, but flavorful version of steak.
Steak
Chicken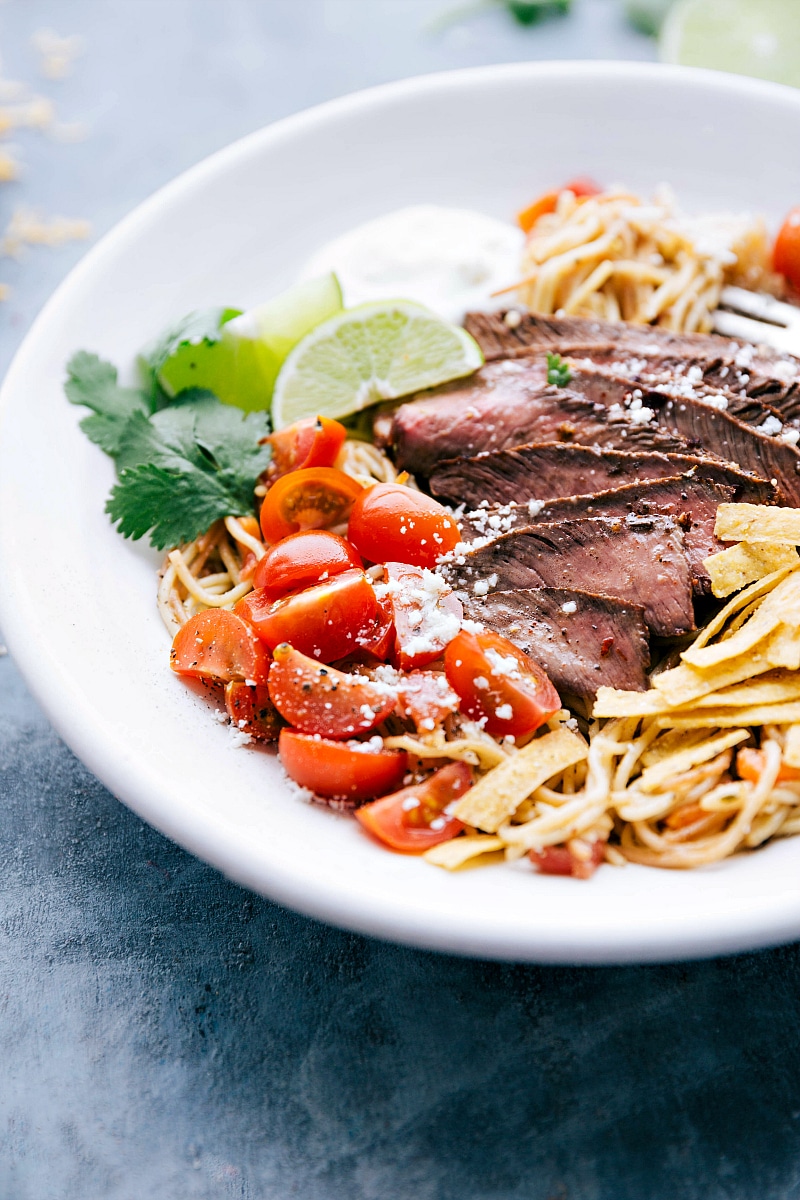 Other recipes we love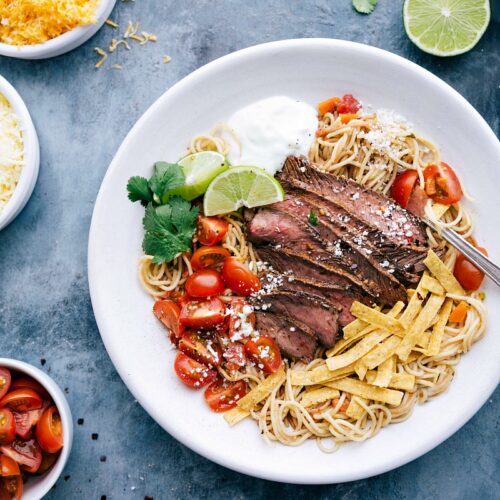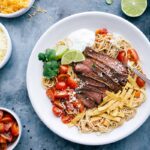 Fideo
Mexican spaghetti topped with carne asada steak (OR chicken) and all the right toppings make for the ultimate fideo recipe!
Keyword:
fideo, mexican spaghetti
Ingredients
3/4

cup

finely diced carrots

(2 medium carrots)

1/3

cup

finely diced yellow onion

(1/2 of a small onion)

1/4

cup

finely diced green onions

(2 green onions)

1

teaspoon

minced garlic

(2 cloves)

1

can (10.5 oz)

diced tomatoes with green chiles (Rotel)

2

teaspoons

chicken boullion

1 and 1/2

teaspoons EACH:

ground cumin and ground coriander

1/2

teaspoon

ground cayenne pepper

Fine sea salt and freshly cracked pepper

1/4

cup

finely diced cilantro

2

tablespoons

freshly squeezed lime juice

4

tablespoons

olive oil,

separated

1

pound (16 ounces)

angel hair pasta

2

containers (32 ounces EACH)

chicken broth,

separated
Toppings (not optional; these MAKE the dish!)
1

pound

boneless skinless chicken thighs or breasts OR flat iron steak

(Note 1)

finely shredded

Monterey Jack AND Cheddar Cheese

Tortilla Strips

Sour cream

(fat free works great)

Chopped cherry tomatoes OR pico de gallo

Cotija Cheese

Additional limes and cilantro,

optional
Instructions
Begin by preparing all of the ingredients: peel and finely dice the carrots, finely dice the yellow & green onions, mince the garlic, and open the can of diced tomatoes. Measure out all the seasonings into a bowl: the chicken bouillon, cumin, coriander, cayenne pepper, and 3/4 teaspoon cracked pepper (hold off on the salt for now). Dice the cilantro and juice the lime. Now we're ready to start! 🙂

Add 2 tablespoons olive oil to a large pot that has a lid. Place over medium heat. Add the carrot and cook for 3-4 minutes. Add in both onions and garlic and cook until the veggies are fork tender. Next, add in all of the spices. Toast the spices for 1-2 minutes or until fragrant. Stir constantly (or reduce heat as needed) to not burn the spices. Remove the veggie/spice mixture back to that bowl you measured your spices in and set aside.


Add remaining 2 tablespoons olive oil to pot. Reduce heat to medium low. Break the angel hair pasta exactly in half and add to pot. Cook the dry noodles while constantly stirring for 3-5 minutes. I use tongs to flip/stir the noodles since they're still quite large. Cook until the noodles have turned golden brown and are slightly blistered. Turn off the heat. Add in the entire can of diced tomatoes (don't drain), cilantro, lime juice, set-aside veggies and spices from step 1, and 6 cups of chicken broth. Stir. Turn heat on to medium high and bring the mixture to a boil. Cover the pot and reduce the heat to a rapid simmer. Cook until the noodles are soft and have soaked up most of the broth. Remove from the heat. Stir in the remaining 2 cups of chicken broth and it's ready to serve!

While the noodles are cooking, prepare the toppings. Finely shred monterey and cheddar cheese. Set out tortilla strips and sour cream. Chop some cherry tomatoes OR make a quick pico. Set out additional lime wedges and/or cilantro. Prepare the steak or chicken topping - see the last two paragraphs in the post for directions.

Assemble by serving up the pasta and broth into large bowls. Add your favorites in this order: monterey and cheddar first, steak or chicken next, sour cream, tomatoes/pico, cilantro, lots of tortilla strips, cotija, and a few squeezes of fresh lime. Enjoy!
Recipe Notes
Note 1: to prepare the chicken or steak there are a few options (marinate steak OR use a carne asada rub to rub over chicken/steak and then cook or grill). Read the last two paragraphs in the blog post for directions.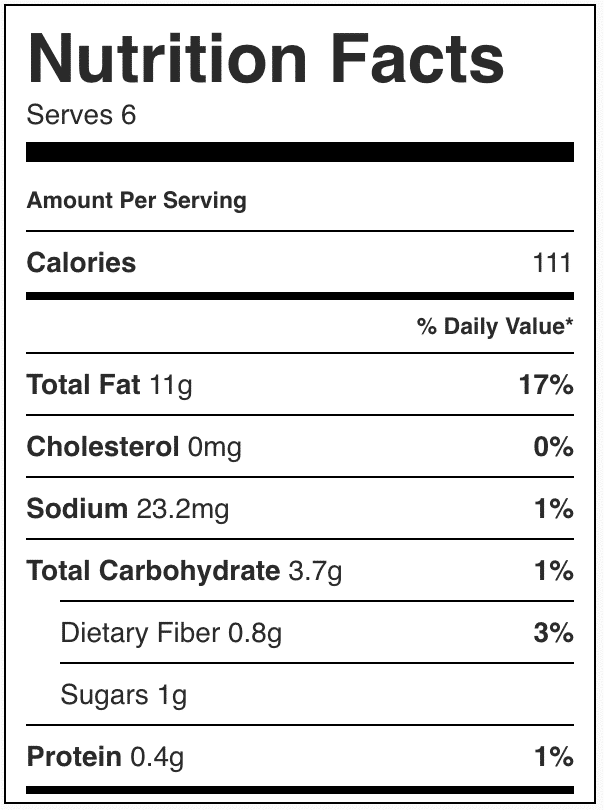 Nutrition Facts only include the base recipe (no toppings). Depending on how much/what you top your fideo with will widely vary. (Use Myfitnesspal to calculate further.)