Smooth, creamy, and flavorful cream cheese frosting.
Slather this frosting on these carrot cake cupcakes, banana cupcakes, or chewy sugar cookies!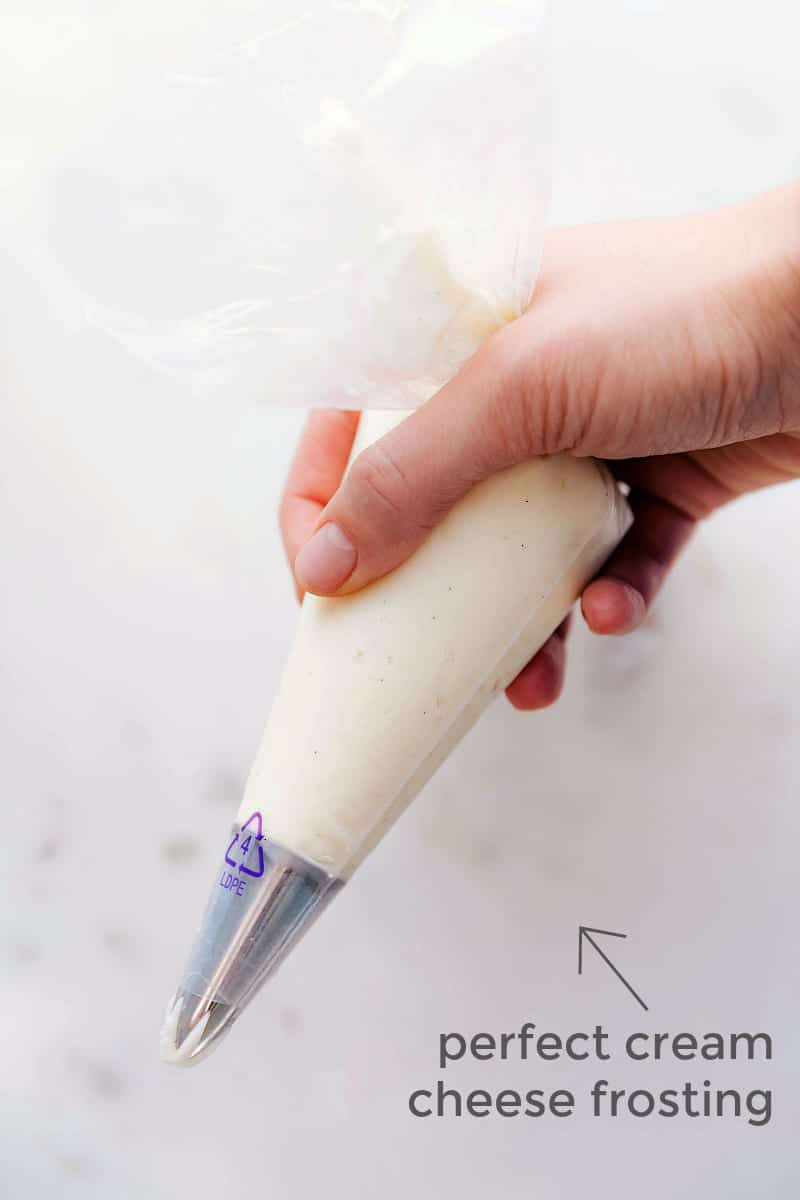 Cream Cheese Frosting
This is my go-to frosting for just about every dessert that requires frosting. It's a recipe I got from my mom that I grew up making AND eating as often as possible. This is a classic, easy, and truly delicious recipe!
Read on about how to make this frosting, my top tips, and how to adapt this recipe for different uses or personal preferences.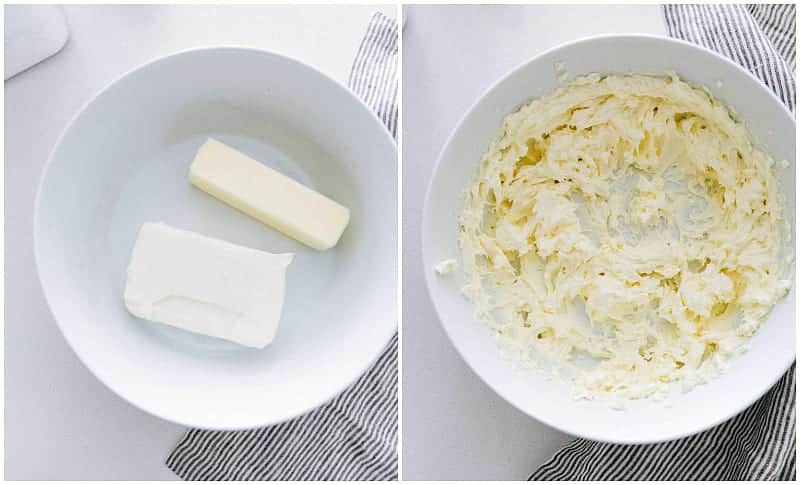 How do you make cream cheese frosting?
Set out your butter and cream cheese about an hour before to get them to room temperature. This is very important. If they aren't the room temperature, they won't combine completely, and you will end up with a chunky frosting rather than a fluffy cream cheese frosting. See this post for tips on how to bring your cream cheese and butter to room temperature quickly.
Combine the butter and cream cheese completely using an electric mixer. Hand mixer or stand mixer — both are great!
Add the vanilla, cinnamon, and salt. The cinnamon is the secret that makes this the best frosting recipe. You really don't taste it, but it adds depth to the flavor of the frosting.
Slowly add in the powdered sugar while mixing on a low speed. Add more or less powdered sugar according to personal taste preferences as well as to how firm you want it to be. More sugar will make it sweeter and firmer, less sugar will leave the frosting a bit tangier and less firm.
What can I put cream cheese frosting on?
This easy frosting can top cakes, cookies, brownies, cupcakes, and more! While this recipe is delicious on just about anything, see below for a couple of ways to customize this recipe to the dessert you are topping.

How to adjust this recipe to top different desserts:
How do you make cream cheese frosting for carrot cake?
When making this frosting for carrot cake or pumpkin cake, I recommend using less powdered sugar. As you're likely just spreading the frosting rather than piping it, it doesn't need to be as firm, and I love the tangy taste this frosting has when there's a little bit less sugar.
How do you make cream cheese frosting for cupcakes?
If you want to pipe this cream cheese onto cupcakes, it needs to be firm. I recommend doing the full 3 cups (and maybe even an extra 1/2 cup) of powdered sugar in order to get the piping to hold. For decorating cupcakes, I like these tips best: 1M Tip, #2A Round Piping Tip, #2D Drop Flower Piping Tip.
How do I make chocolate cream cheese frosting?
If you want to make chocolate cream cheese frosting, you can adapt this recipe by adding ½ cup unsweetened cocoa powder to mix. This is perfect on top of chocolate brownies or cakes if you're a big chocolate lover, or makes an especially delicious topping for banana cakes!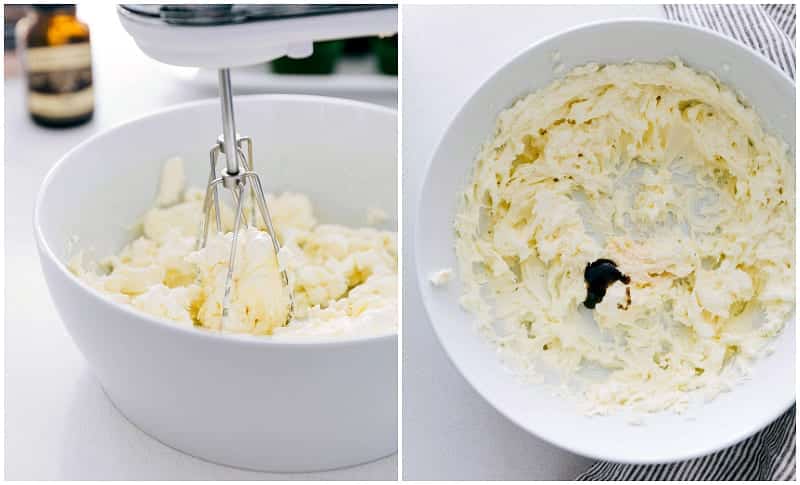 Cream Cheese Frosting FAQs:
Which cream cheese is best for frosting?
High quality, full fat cream cheese is the best for cream cheese frosting. I don't recommend using low-fat varieties.
Can you use salted butter in cream cheese frosting?
While you can use salted butter in this frosting, I recommend using unsalted in order to perfectly control how salty your frosting ends up.
If you're not picky and only have salted butter on hand, feel free to use it. Leave out the salt called for in the recipe and add salt ONLY after tasting the frosting if more salt desired.
What's the difference between icing and frosting?
Icing is typically thinner and more sugary than frosting
Frosting is thicker, fluffier, and usually tastier than icing.
Icing can used to make beautiful and intricate decorations, whereas frosting is typically used to cover cakes and to add flavor and moisture to the cake.
Can you add milk to cream cheese frosting?
If the frosting becomes too thick (typically this happens when too much powdered sugar has been added), you can add a tablespoon or two of milk or heavy cream (I prefer cream) to the mixture to help thin it out.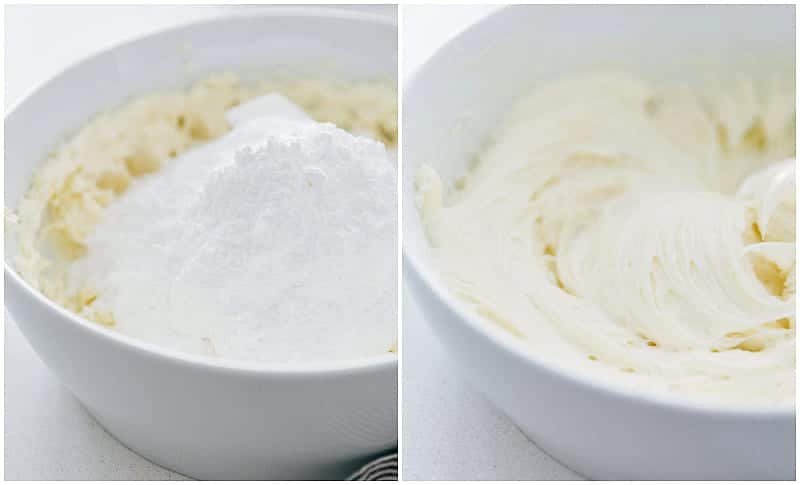 How to store cream cheese frosting:
Do you have to refrigerate a cake with cream cheese frosting?
Yes, it needs to be refrigerated, and so once it's on a cake, that cake needs to be refrigerated as well. Just take the cake out of the fridge an hour or two before serving so it can come back to room temperature.
How long can you leave cream cheese at room temperature?
Cream cheese and cream cheese frosting can be left at room temperature for up to 2 hours. See this post for more information about why it is important to keep cream cheese refrigerated.
Can you freeze cream cheese frosting?
Yes! Because of the high fat content, cream cheese frosting freezes quite well. This frosting can stay frozen for up to 3 months in an airtight container. Because it is not safe to leave this frosting at room temperature, it should thaw in the fridge. I recommend moving it from the freezer to the fridge the day before you plan on using it. Also, most cakes and desserts freeze quite well and you can freeze this frosting along with the cake or other dessert it's topping! Again, be sure to thaw the dessert in the fridge.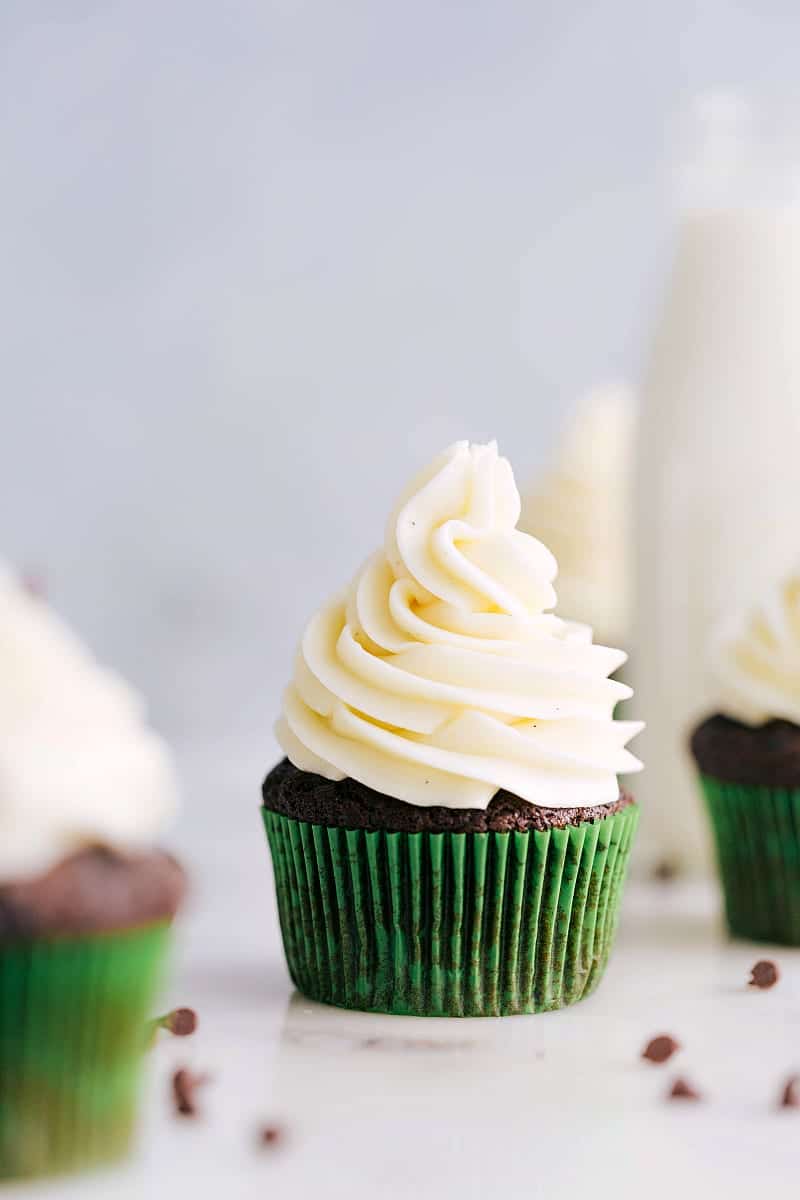 More ways to use this frosting: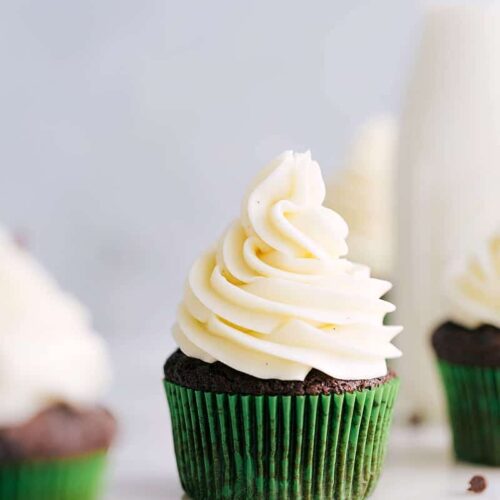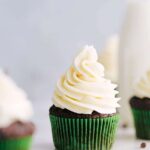 Cream Cheese Frosting
Allow ingredients to get to room temperature
Smooth, creamy, and flavorful cream cheese frosting made from cream cheese, butter, powdered sugar, vanilla, and a pinch of salt!
Keyword:
cream cheese frosting
Ingredients
1/2

cup

unsalted butter,

at room temperature

1

package (8 ounces)

full-fat cream cheese,

at room temperature (do not use low fat)

1/2

teaspoon

vanilla bean paste,

or use 1 teaspoon pure vanilla extract

1/8

teaspoon

fine sea salt

1/4

teaspoon

ground cinnamon,

optional, but heightens the flavor

3

cups

powdered sugar
Instructions
Using hand mixers, cream together the room temperature butter and cream cheese on medium-high speed until completely smooth.


Mix in vanilla extract, sea salt and cinnamon. With mixer running on low speed, slowly add powdered sugar and beat until well blended and smooth. Add powdered sugar to preference (see post -- less sugar will leave you with a tangier, less sweet, and harder to spread frosting; more sugar will yield a thicker, easier to frost, sweeter, and less tangy frosting)


Chill the frosting for 15-25 minutes before frosting cake/cupcakes/cookies (optional; I find it easier to work with) OR store in an airtight container in the fridge until ready to use (if this is more than a few hours, it will need to sit out at room temperature for 10-15 minutes before frosting).
Recipe Notes
This frosting will generously frost a 2 layer cake and depending on how much frosting you use, will frost around 20 cupcakes and 26 cookies. For "sky high" amount of frosting on cupcakes (as pictured in post) -- this recipe will cover about 10 cupcakes.