The BEST EVER spiced pumpkin cupcakes with a delicious and easy cinnamon cream cheese frosting

I've mentioned a few times how obsessed my boys are with pumpkin. And we all know where I stand on preference to pumpkin 🙂
Since the toddler has started school, Bentley and I have done a pretty good job making pumpkin muffins (we alternate between these ones and these) while he's gone. That way he always has an after school snack or a quick on-the-go breakfast snack. Bentley has really gotten into using the hand mixers – he loves them.
A couple of weeks ago we decided to do pumpkin cupcakes instead of muffins and as you can probably guess with the sky-high frosting — these won over muffins.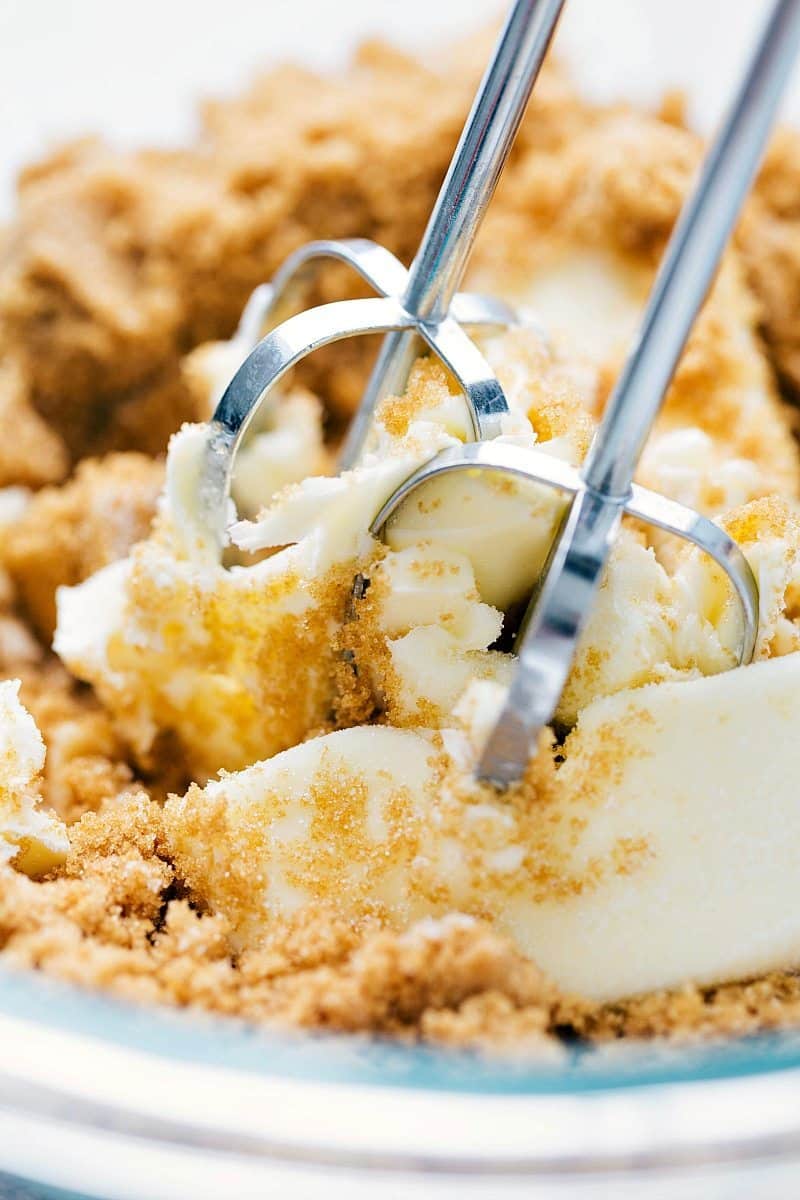 The next morning when I came into the kitchen, the toddler had eaten not just one, but THREE sky-high frosted cupcakes.
When I asked him why he was eating those and started talking about how we don't eat treats for breakfast, he said, "I thought you always let us eat muffins for breakfast?"
He's 100% convinced these frosted cupcakes pass for muffins and are perfectly acceptable for breakfast. If only….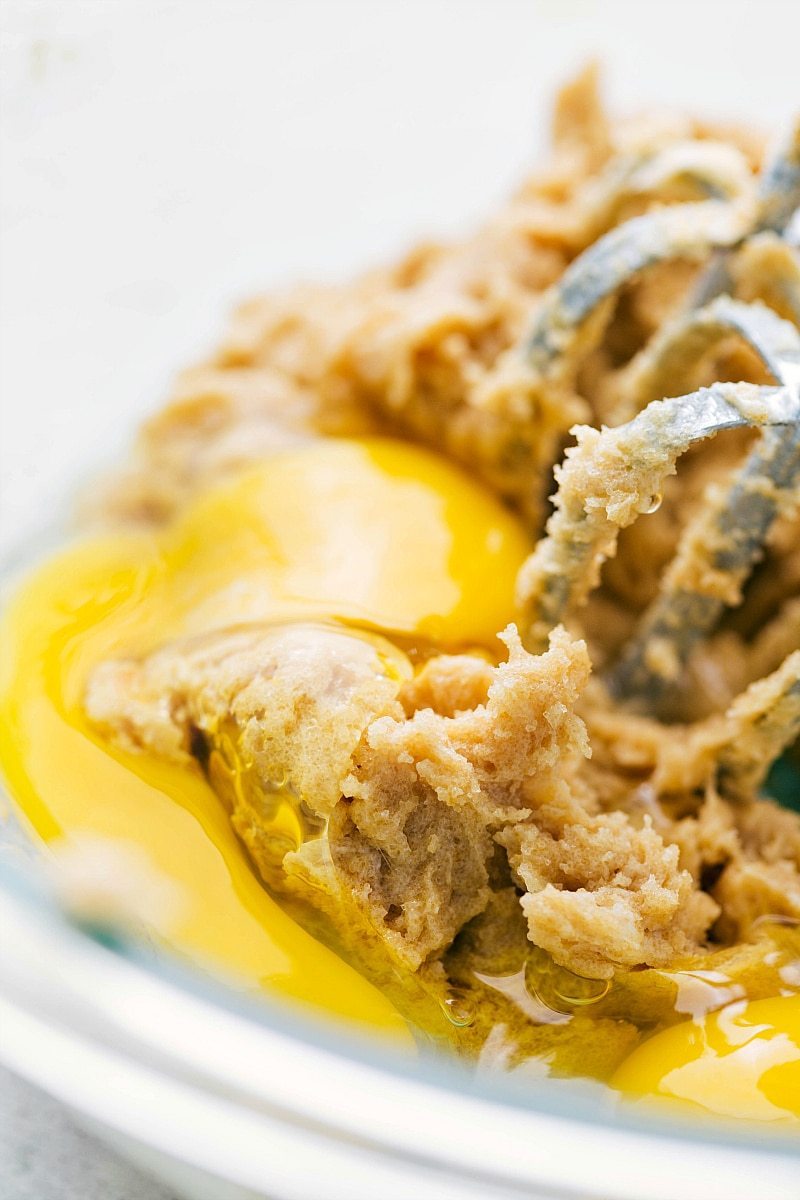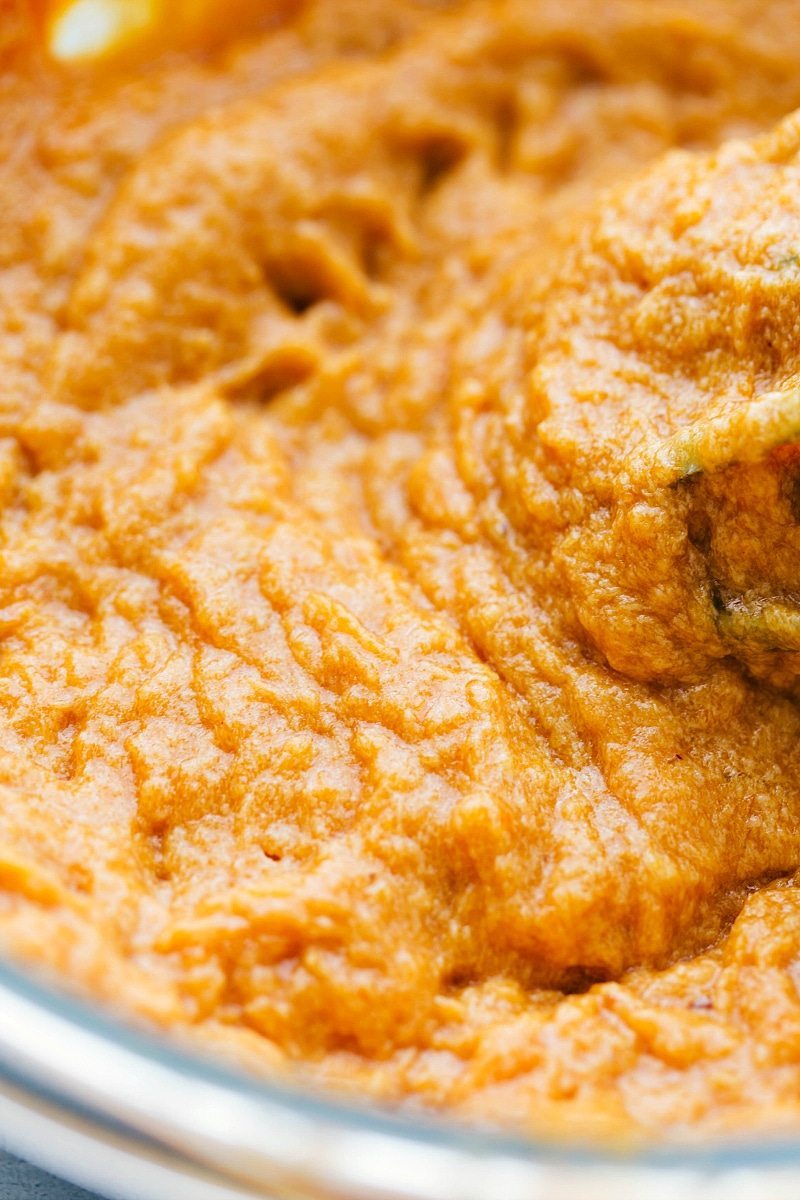 I'd love for these to pass as an acceptable breakfast because they would absolutely be my first choice for every single morning — they are amazing!
These muffins are adapted from a recipe featured on Taste of Home. I actually first had these at a party several years ago and fell in love with them. I've tried a few other pumpkin cupcakes over the years and nothing has ever compared to (or even come close to!) this recipe. The cupcakes are deliciously flavored and have the best texture! The cinnamon cream cheese frosting complements the cupcakes perfectly and it's admittedly my favorite part…clearly the toddler's favorite too. 🙂
If you don't love pumpkin pie and don't want to go to all the effort of making a pumpkin cake, these are the perfect Fall-time dessert and will be a hit wherever you serve them!

More Amazing Pumpkin Treats: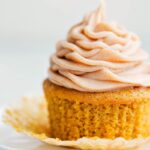 Pumpkin Cupcakes with Cinnamon Cream Cheese Frosting
The BEST EVER pumpkin cupcakes with a delicious and easy cinnamon cream cheese frosting
Keyword:
pumpkin cupcakes
Ingredients
Cupcakes
3/4

cup

unsalted butter,

softened not melted

1 and 1/2

cups

white granulated sugar

1

cup

brown sugar,

lightly packed

3

large

eggs

1

can (15 ounces)

pumpkin

(make sure it's not watery; I recommend Libby's)

1

cup

buttermilk (OR 1 cup regular milk with 1 tablespoon vinegar),

separated

1

teaspoon

vanilla extract

2 and 1/3

cups

white all-purpose flour

1

tablespoon

pumpkin pie spice

1 and 1/2

teaspoons

ground cinnamon

1/2

teaspoon

ground ginger

1

teaspoon

baking powder

1/2

teaspoon

baking soda

3/4

teaspoon

salt
Frosting
1

package (8 ounces)

full fat cream cheese,

softened

1/2

cup

unsalted butter,

softened

4

cups

powdered sugar

1 and 1/2

teaspoons

vanilla extract

2

teaspoons

ground cinnamon
Instructions
Preheat oven to 350 degrees F. Line a muffin tin with paper liners and set aside.

In a large bowl, cream the softened butter, white sugar, and brown sugar until light and fluffy.


Add in the eggs, one at a time, beating after each addition. Add in the pumpkin, 1/4 cup buttermilk, and vanilla extract


In another bowl, combine the flour, pumpkin pie spice, cinnamon, ginger, baking powder, baking soda, and salt. Mix. Add the dry ingredients to the wet ingredients in three parts, alternating each part with adding in 1/4 cup buttermilk (to use up the remaining 3/4 cup buttermilk).

Fill the prepared muffin tin liners three-fourths the way full (this batter makes exactly enough for 24 cupcakes). Bake 20-25 minutes or until a toothpick inserted in the center comes out clean.


Cool 10 minutes before removing from pans to wire racks to cool completely.


For the frosting: in a large bowl, beat cream cheese and butter until fluffy. Add powdered sugar, vanilla and cinnamon; beat until completely smooth.


Frost the cupcakes. (Refrigerate any leftover cupcakes) Best within 2-3 days.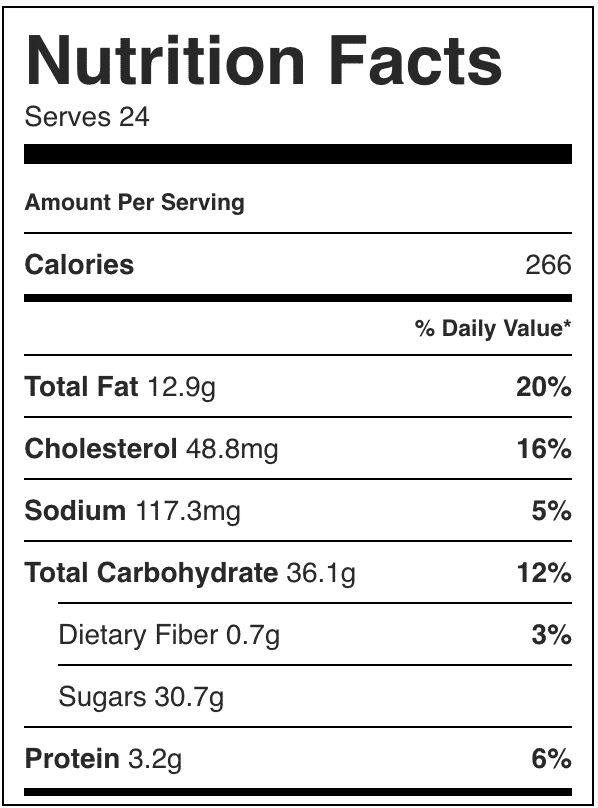 Recipe adapted from Taste of Home