The most amazingly moist and flavorful carrot pumpkin cake with cream cheese frosting.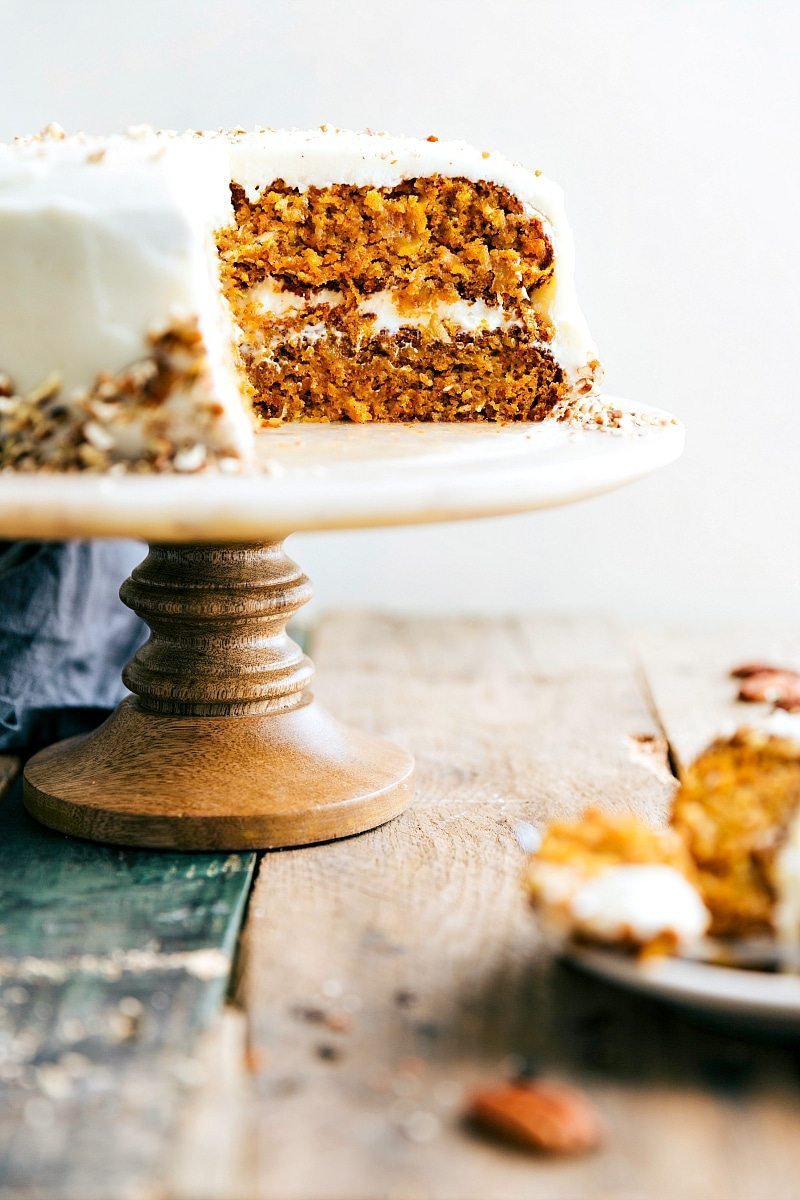 My toddler is absolutely obsessed with carrot cake – he could inhale an entire (multiple-layer) carrot cake if I let him. So when it was getting close to his 4th birthday (which was two weeks ago), I was certain he'd ask for carrot cake. BUT when we started planning his "construction" party together and started looking at cake pictures on the internet, he got his heart set on a "dirt" (chocolate) frosted cake with construction cars. Maybe I'm wrong here, but carrot cake with milk chocolate frosting didn't sound even a little bit good.
So we decided on the chocolate construction cake and spent the day before his birthday making the cake together. We had so much fun making it together — he ate way too much frosting and he couldn't have been more thrilled at how the finished cake looked. He loved it.
The one thing he wasn't too happy about? The taste. ? He doesn't actually like chocolate cake (I don't understand this at all), and told me it was "a little bit gross." Haha!
Naturally, I had to make him a carrot cake the very next day. I was going to make tried and true favorite carrot cake recipe, but I had some leftover pumpkin in the fridge (yes, I've already been testing some pumpkin recipes for you all!) and thought it would be fun to experiment with combining the two. I've seen carrot pumpkin cakes floating around the internet in years past and thought now was my chance. So I took the exact amount of pumpkin I had leftover and that became my starting measurement for this cake.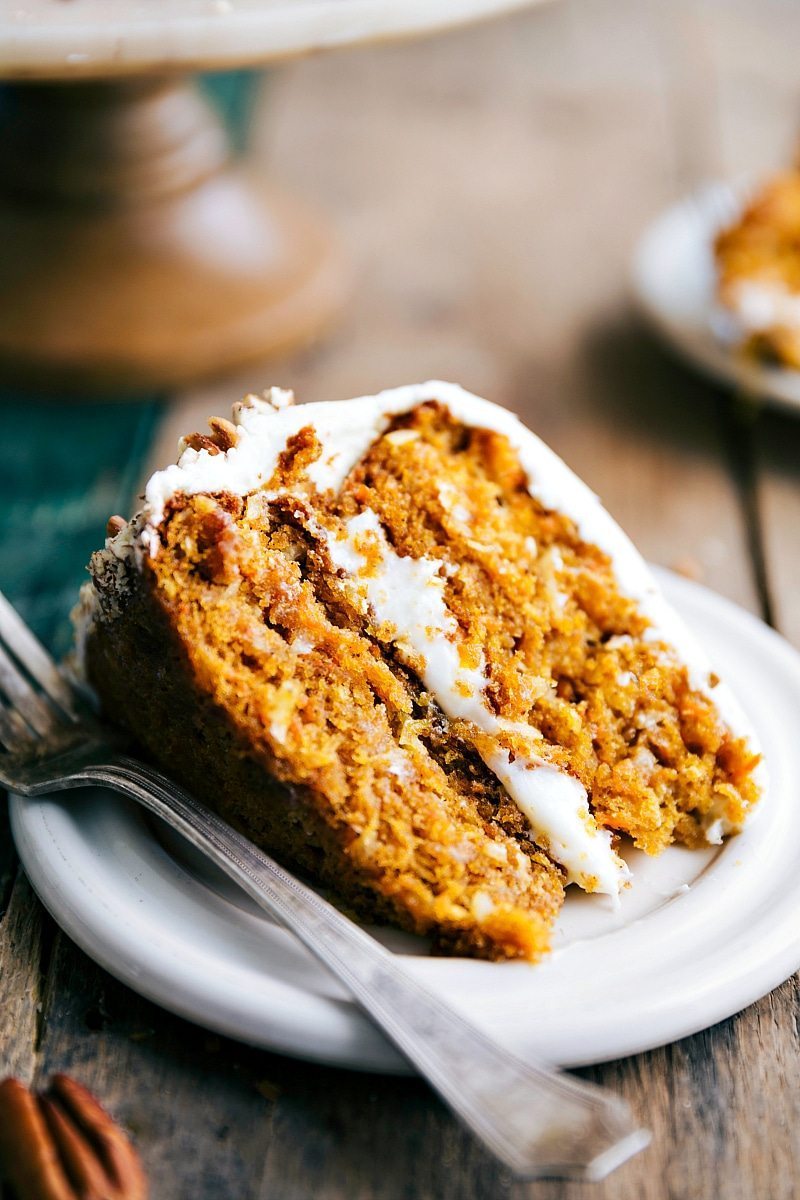 I'll tell you right now, adding that pumpkin to this carrot cake is one of the best decisions ever made. I adapted the rest of this cake around my other carrot cake and now I can't honestly tell you which I like better. But I will say the husband and the toddler said this was the very best cake they'd ever had. And since it was literally gone within 2 days, I made another to take pictures of and share with you all here on the blog. And, not even kidding, we made a third carrot-pumpkin cake because my husband suggested I should probably make a video of it since we'd run out of the SECOND one (yes, in the same week).
To say we are obsessed with this cake is a complete understatement.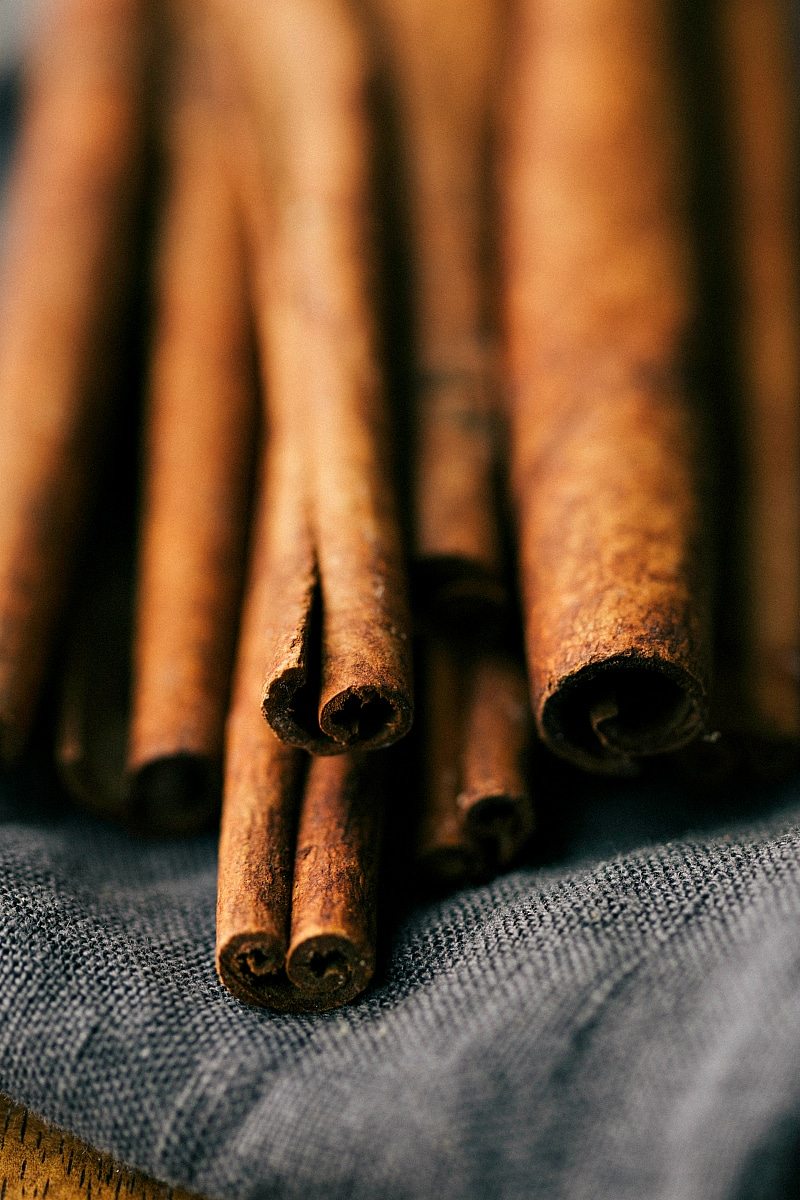 So while I am fully aware that summer is still in full swing and that pumpkin season is not here for a while, I had to share this cake recipe (mostly so when I make it three more times in a week I have a neatly written recipe to follow instead of my chicken scratch of notes?) . So, if you are the type of person that uses pumpkin all year round, you've got to try this cake ASAP and if you are not, file this recipe away to make the minute it is "pumpkin season." ?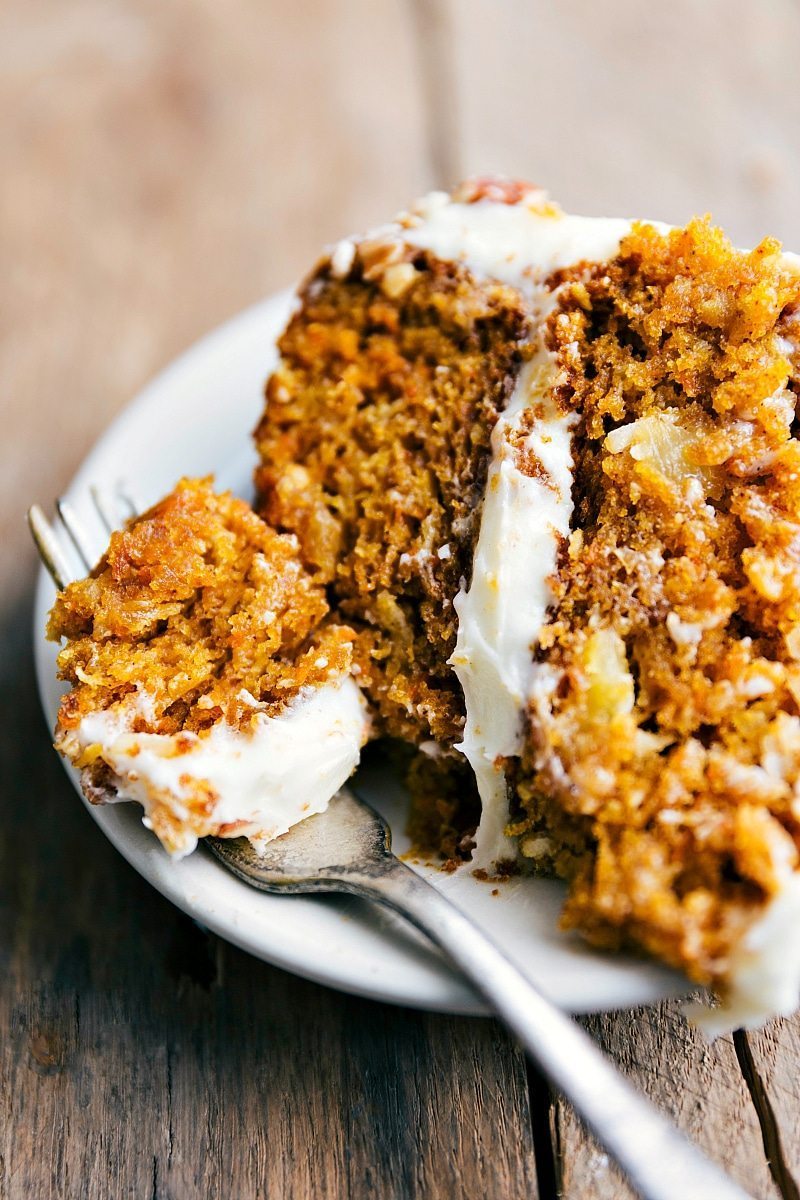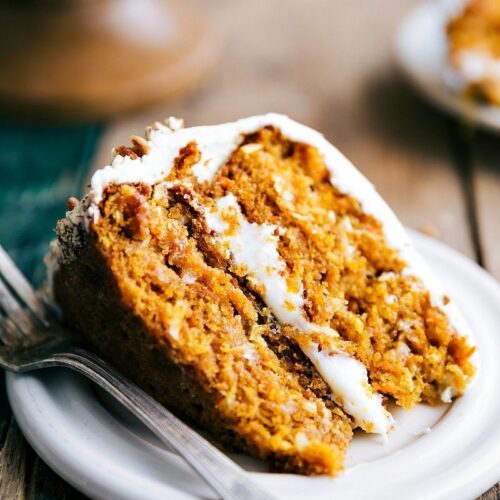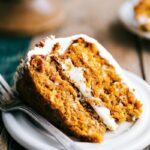 Carrot Pumpkin Cake
The most amazingly moist and flavorful carrot-pumpkin cake with cream cheese frosting.

Servings
:
2
9-inch cakes and frosting
Ingredients
Wet Ingredients
1

cup (about 2-3 medium sized)

carrots,

shredded

3/4

cup

whole milk

1 and 1/2

teaspoons

lemon juice

1 and 1/4

cups

pure canned pumpkin (I recommend Libby's to keep it from being too watery)

*DO not use an entire can of pumpkin or pumpkin pie filling

1/2

cup

white sugar

1 and 1/2

cups

light brown sugar

1/2

cup

vegetable oil

3

large

eggs

3/4

tablespoon

vanilla extract

1

can (8 ounces)

crushed pineapple,

well drained

1

cup

flaked sweetened coconut
Dry Ingredients
2

cups

all purpose flour,

spooned and leveled

2

teaspoons

baking soda

1

teaspoon

salt

1 and 1/2

teaspoons

ground cinnamon

1/4

teaspoon

ground nutmeg

1/8

teaspoon

ground ginger

1/8

teaspoon

ground cloves
Frosting
2

packages

8 ounces EACH full-fat cream cheese, at room temperature, do not melt

1/2

cup

unsalted butter at room temperature

do not melt

1

teaspoon

vanilla extract

4-5

cups

powdered sugar

Optional: 1-2 tablespoons heavy cream

1

cup

chopped pecans,*

optional
Instructions
Cake
Start by pre-heating the oven to 350 degrees F. Grab 2 9-inch round pans and generously spray with cooking spray and dust generously with flour. (Take your time preparing the pans so the cake doesn't stick) Set aside.

Peel and then grate the carrots on the small side of a grater to get very fine pieces of carrots. Shred the carrots carefully. Measure to ensure you have exactly 1 cup.

Whisk together the whole milk and lemon juice and set aside for 5 minutes (it will look curdled!). Grab a very large bowl and mix the pumpkin (make sure it isn't watery at all), white sugar, brown sugar, oil, eggs, vanilla, and milk/lemon mixture with a large whisk until completely combined and smooth. Add in the shredded carrots and crushed pineapple. Whisk until smooth.

Place a sifter over the bowl and sift in the flour, baking soda, salt, cinnamon, nutmeg, ginger, and cloves. Add in the coconut. Mix until JUST combined (do not over-mix to avoid a denser/tougher cake.)

Separate the mixture evenly among the prepared pans and bake for 27-30 minutes or until a toothpick, when inserted into the center, comes out clean. Remove and allow to cool for 5-7 minutes before inverting the cakes onto a cooling rack for them to finish cooling.
Frosting
Meanwhile, prepare the frosting. In a large bowl fitted to a stand mixer, add in the cream cheese and butter. Make sure both are at room temperature and not at all melted or softened.

Beat the two until completely smooth. Add in the vanilla extract and a generous pinch of salt (if desired). Beat until smooth.

Add in the powdered sugar, 1 cup at a time until you've added 3 and 1/2 cups. Remove 1/4 of the frosting now to go into the center of the cake. Add the remaining 1/2 to 1 and 1/2 cups of frosting until you have a good frosting consistency. If needed add in the heavy cream. The frosting won't be as firm as a buttercream, but firm enough to frost the cake.

To decorate: place a little frosting on the bottom of a cake pan (just to hold the bottom cake in place) and top with 1 completely cooled cake. Add the reserved 1/4 of the frosting into the center and smooth it.

Top the frosting with the other cake.

Use the remaining frosting to generously frost the cake. If the frosting is too soft, either refrigerate it or add an additional 1/2 cup powdered sugar. (You will likely have a bit of extra frosting, so don't feel like you need to use it all on the cake).

Once the cake is frosted, decorate the sides with the pecans if desired.
Recipe Notes
*You can also add a cup of chopped pecans to the cake batter if you like nuts in your cake!
More Pumpkin Recipes:
Streusel Pumpkin Caramel Cheesecake Bars