The best pie flaky and tender pie crust with step by step instructions and lots of helpful tips!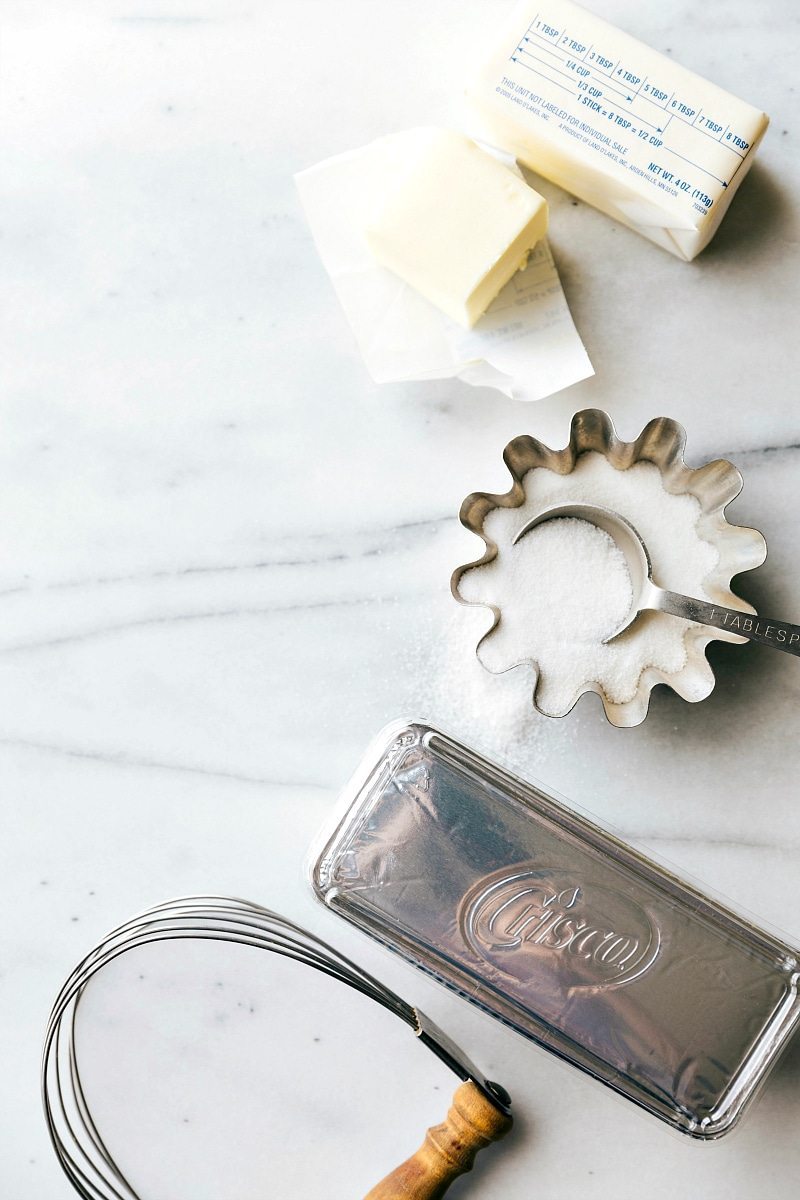 My husband's favorite dessert is an apple pie. He can single-handedly finish an entire pie by himself in a max of two days and I'm quite certain he'll never be sick of them.
I'll admit when my husband and I first started dating I was a little surprised that out of ALL the desserts in the world his favorite is apple pie (there is no chocolate in apple pie, so it's hard for me to wrap my mind around a chocolate-less dessert being a favorite).
That said, he'd tell you I have definitely not skimped in making him apple pies over the year. Even though an apple pie is not my first pick for dessert, I make them quite frequently for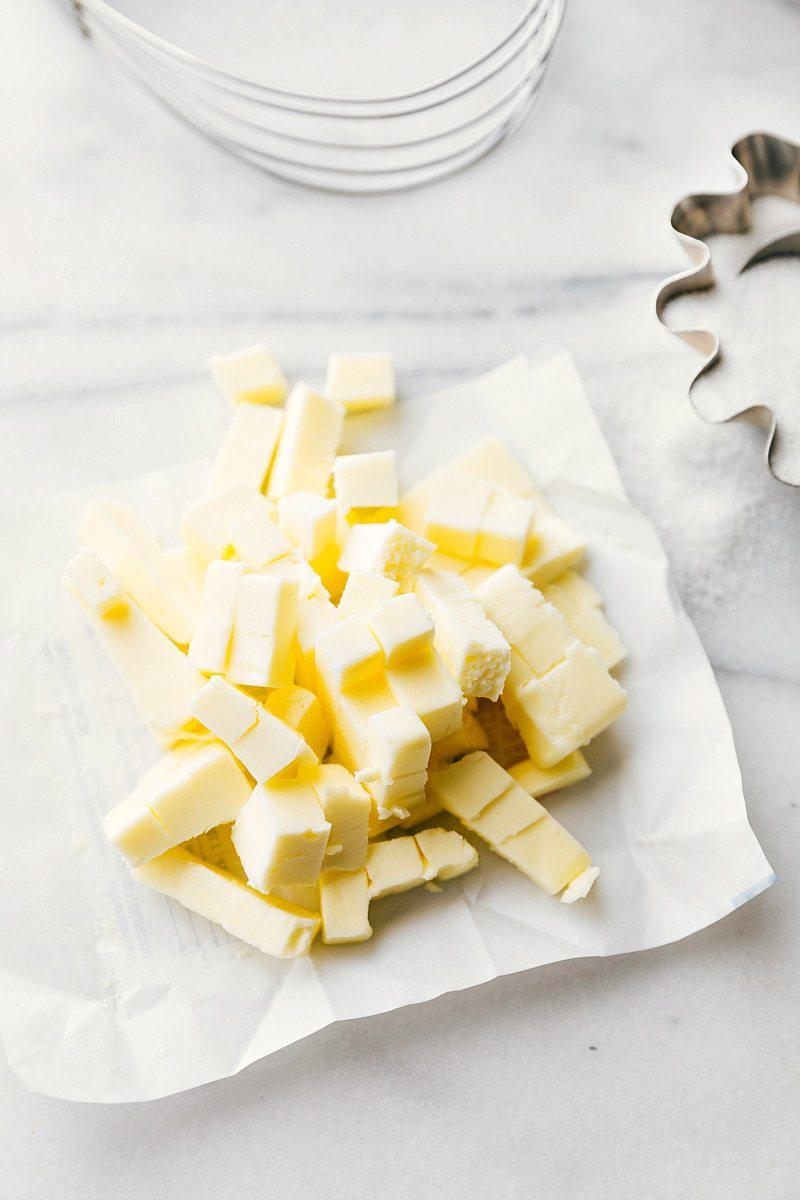 When we were first dating, I literally spent hours searching for apple pie recipes and reading notes on how to get the best pie crusts. I wanted to ensure the first apple pie I made him was the best he'd ever had.
While I do remember him telling me the first pie I made him was the best one he'd ever had (??), I can assure you, practice definitely helps and I can make a pretty good apple pie these days.
So, while this pie crust is very lightly adapted from the Food Network, a lot of the method and tips come from my own experience.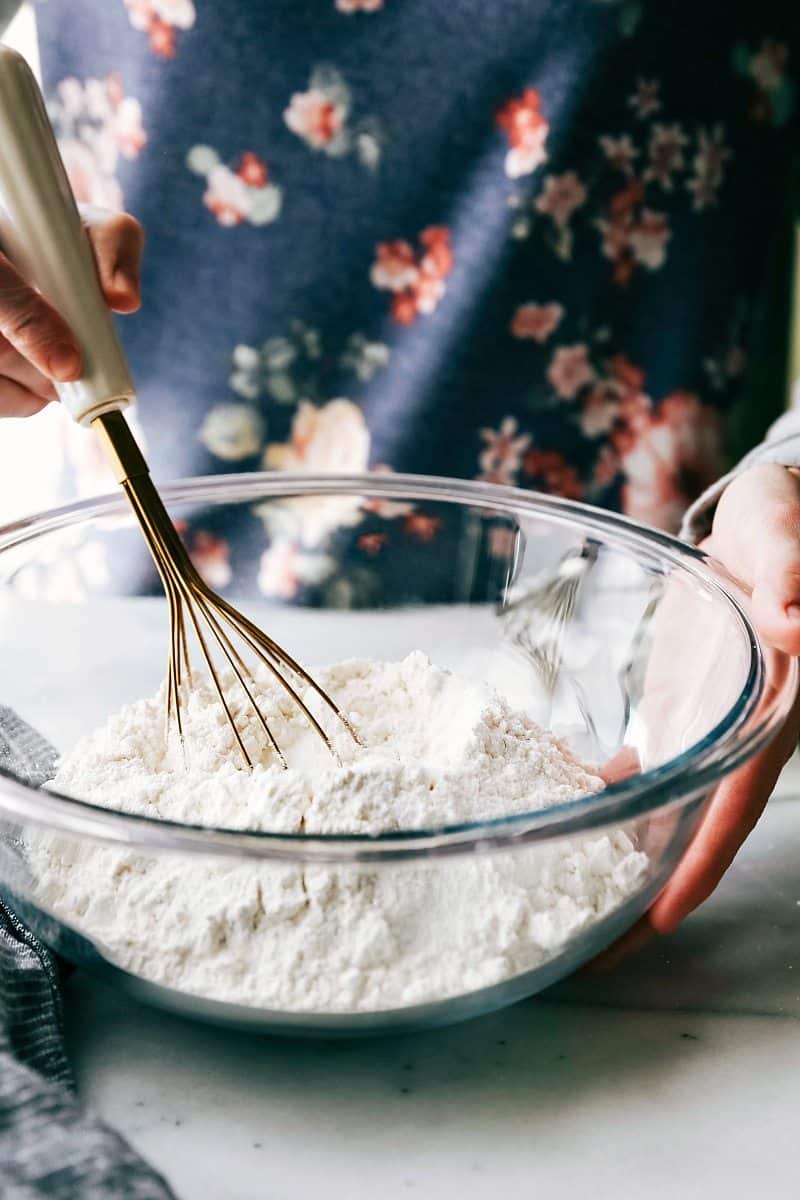 I've tried dozens and dozens of different pie crusts and as far as flavor and texture this one is a clear winner.
A lot of crust recipes will call for either shortening or butter, but this one has both and I'm convinced that is part of it's secret to perfect texture and taste. It's ultra light, flaky, tender and all while being extremely tasty!
As far as the shortening in my pie crusts, I always use Crisco All-Vegetable Shortening. I prefer to use the Baking Sticks because they are easy to use and are packaged in a no mess, measurable wrapper. The measurable wrapper helps a ton with this crust because the shortening needs to stay as chilled as possible. Slicing off what you need instead of scooping and measuring keeps it cold.
Which brings me to perhaps my number one tip — keep things COLD. You want super chilled butter, completely cold shortening, and ice cold water for best results on a pie crust.
Tip number two: handle the dough as little as possible. Avoid over-mixing or kneading the dough. The best way I've found around excessively handling the dough is using plastic wrap. You can shape the dough into a ball by using plastic wrap to gently knead and roll into a ball. Then, after the dough is chilled, use plastic wrap on either side of the ball of dough to roll it out. Remove the top layer of plastic wrap and use the bottom layer of plastic wrap to lift the pie dough and easily place onto the pie pan.
Tip number three: chill the dough. All it needs is at least thirty minutes and it will be good to go. Chilling the dough will first make it easier to roll out, but also will keep the crust from shrinking when it's baked. Chilling also allows time for the gluten in the flour to relax. And if you're looking for something to fill up your delicious pie crust with…might I suggest this pumpkin pecan pie?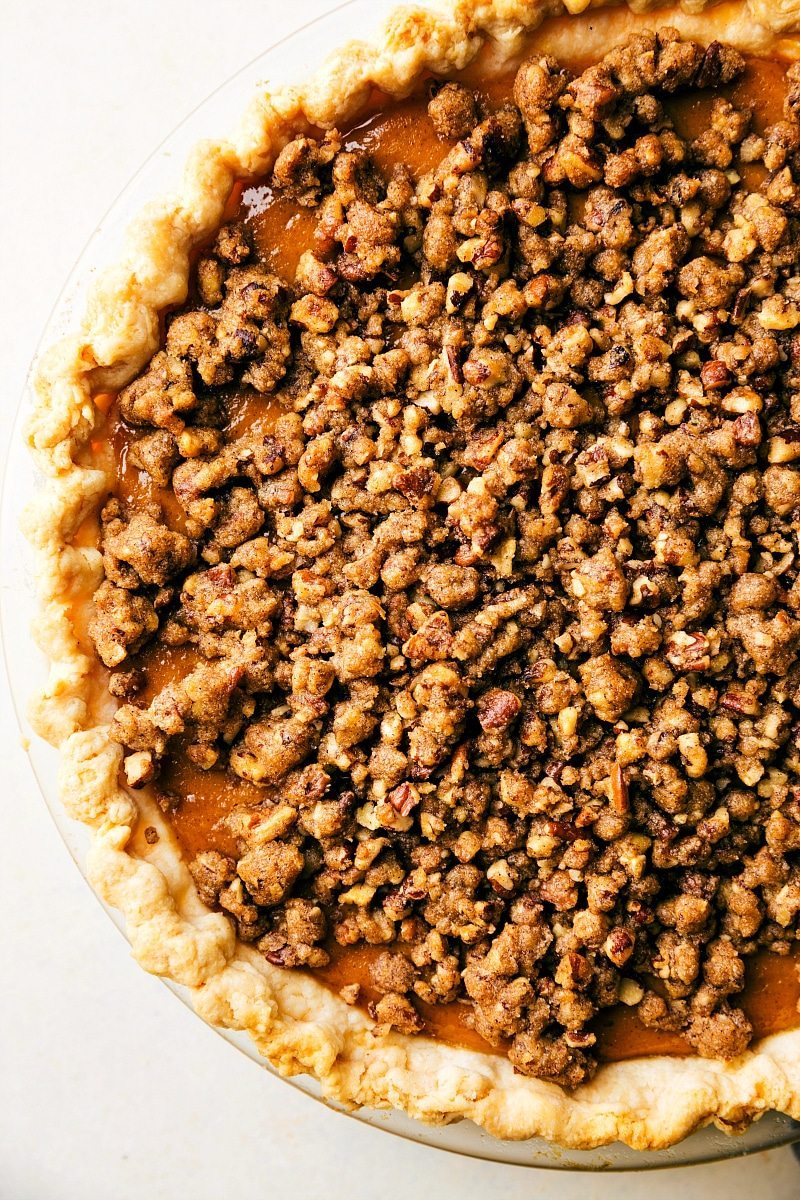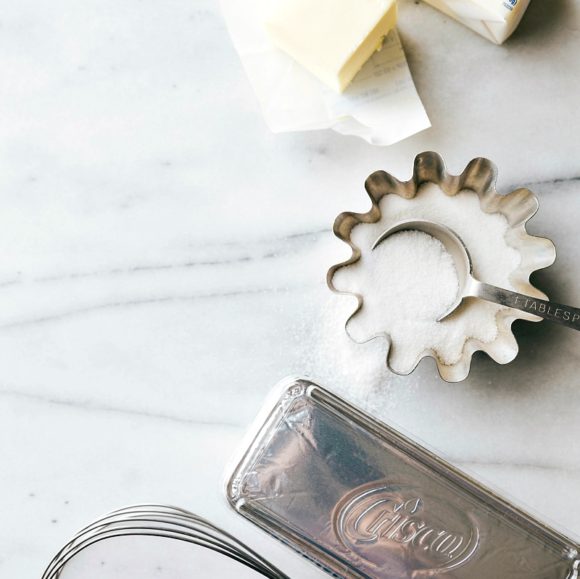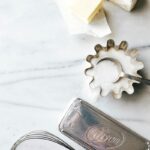 The BEST Pie Crust
Ingredients
12

tablespoons

unsalted butter

cold

1/3

cup

Crisco All-Vegetable Shortening sticks

cold

1

teaspoon

salt

1 and 1/2

tablespoon

white sugar

3

cups

white flour

6-8

tablespoons

water

1

cup

ice

Plastic Wrap
Instructions
Remove your butter and shortening from the fridge and dice both into small pieces. Return the diced butter and shortening into the fridge to get cold again.

Add the salt, sugar, and flour into a food processor and pulse a few times.

Add in the very cold butter and shortening and pulse in the processor until the butter and shortening are finely chopped.

Chill the water with a cup of ice

Very slowly, 2 tablespoons at a time, add in the ice-cold water. (Don't add in any ice cubes).

Pulse until the dough starts to form a ball.

Dump the mixture onto a large sheet of plastic wrap and very gently roll into a ball using the plastic wrap to shape it instead of your hands. Avoid kneading or touching the dough as much as possible.

Cut the dough into two pieces.

Tightly wrap each piece of the dough in plastic wrap and place in the fridge to chill for at least 30 minutes up to over night.

After the dough is chilled, roll out a long piece of plastic wrap and place the dough on top. Roll out another long piece of plastic wrap and place on top of the dough. This will help you roll out the dough while avoiding adding extra flour or touching it too much.

Roll out the dough and then using the plastic wrap, pick it up and invert it into the pie pan.

Fill the pie as desired and repeat the process for the other pie crust to top the pie with.

Bake according to directions for whatever pie you are making.
Recipe Notes
Cook time refers to chilling time.