An easy and delicious vegetable and ham pot pie (perfect to make with Easter or Christmas leftovers!)

I'm so excited to be partnering up with Kroger this year to bring you delicious recipes and great content! This post is brought to you in partnership with Kroger, as always, all opinions are my own.
Last week I had the opportunity to travel to Anaheim, California to participate in Kroger's Zero Hunger | Zero Waste initiative. A little background: 40% of the food produced in the U.S. goes to waste and yet 1 in 8 Americans struggle with hunger. Kroger is trying to combat this issue by leveraging its local community connections to get food into the hands of those who need it most.
It's really amazing to see what Kroger has done with this initiative and I am honored to be have played a very small part in it. Kroger has long-standing partners with food banks across the country where they have donated 1 billion meals since 2013 and have a goal to donate 3 billion meals by 2025.
So how did I play a role in this initiative? Kroger flew me out to a kitchen in Los Angeles and I was able to get a close-up view of how they work with food banks across the country. Essentially, Kroger donates various foods that are no longer retail-ready (near expiration, bruised, mis-labeled, etc.) to food banks. The food banks in turn are able to provide that food to community members who are in need. That's where I came in: I was tasked to create a meal that food banks could make using commonly-donated items from Kroger stores.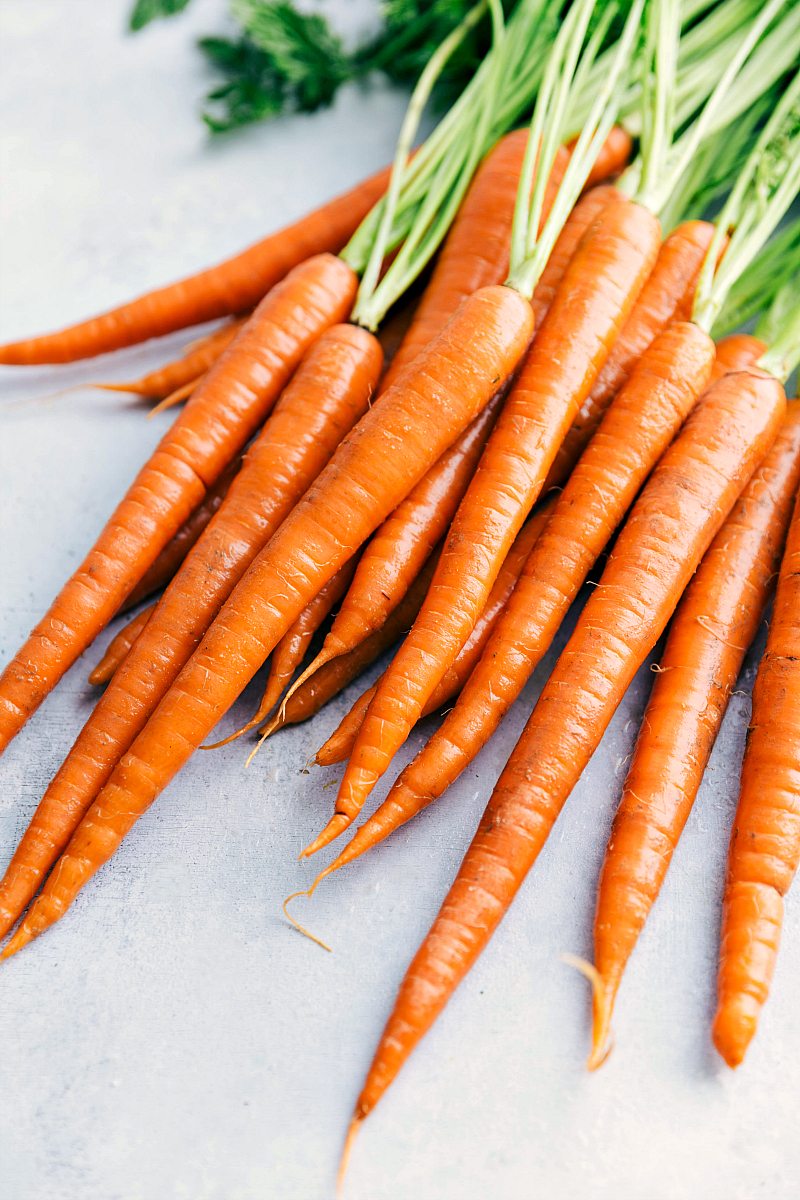 The trick is that I was asked to use only those ingredients that came straight from the trucks that typically deliver to the food banks. Oh, and the meal had to feed 500 people… (Luckily I had a lot of help!)
At first glance I had lots of ideas of what to make, but was challenged since there weren't enough ingredients to make those meal ideas for 500 people (only 4-5 salmon filets, 1-2 loaves of bread, 2 bags frozen fruit, etc.)
However, I found a huge box filled with pie crusts and enough butter and ham to make a family favorite: ham pot pies 🙂
To make sure I could feed 500 people in the time allotted I decided to make miniature ham pot pies! And yes, I definitely underestimated how much time making 500 miniature pies would take!!
Since I, and the other chefs invited to the event, were supposed to only use food that was donated by Kroger, there were definitely some "essential" pot pie ingredients missing. However, I worked with the ingredients given and I think the ham pot pies ended up being delicious!
The recipe I'm sharing today is for 1 full-sized ham pot pie – since I'm actually recommending you never make miniature pot pies (or at least not 500 of them!) This recipe has been jazzed up just a bit to include some fresh onion, garlic, and celery along with fresh herbs 🙂 To keep this pot pie as easy to make as possible, I'm using those same pre-made pie crusts by Kroger. Of course you can make your own pie crusts, and if you do I recommend this recipe!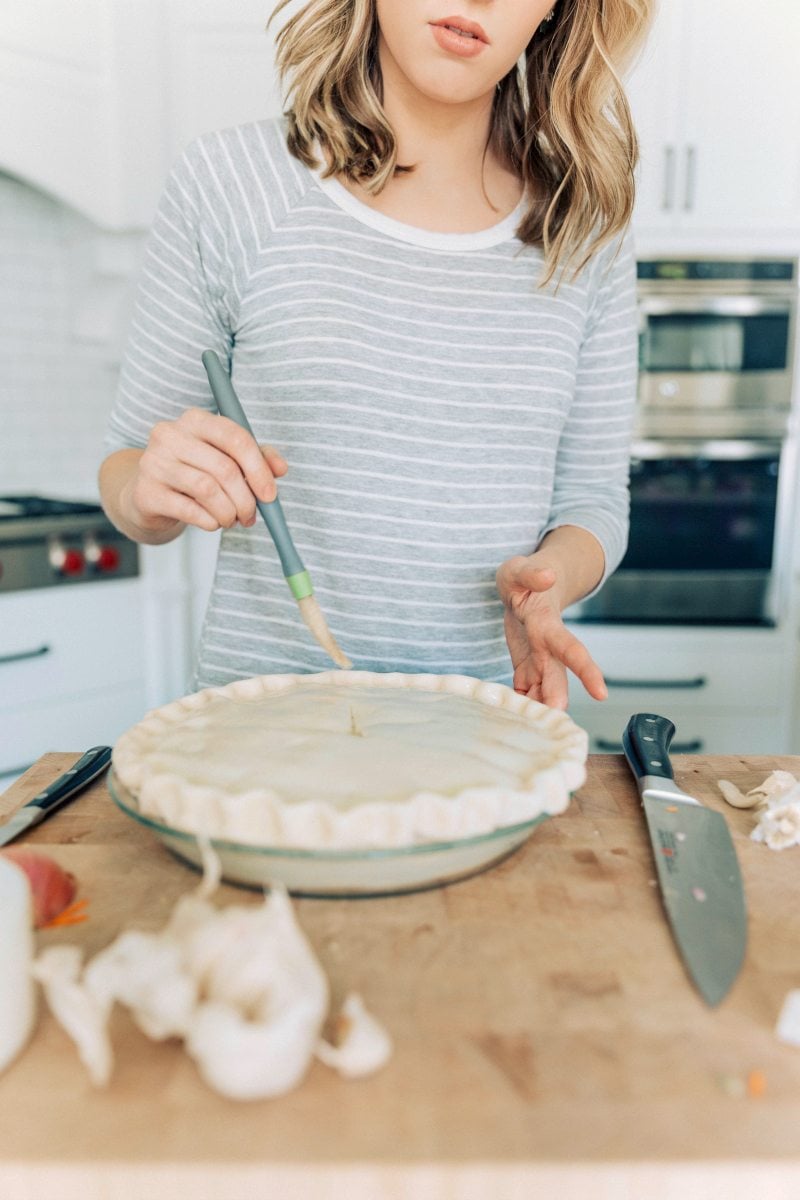 So after a lot of work we DID finish all the miniature pot pies and served them to a crowd of about 500 people. Kroger then awarded me with a $5,000 check to be able to give to the Utah Food Bank. I'm thrilled to present that check and so grateful to have been a part of this cause.
If you want to see more pictures of the event, check them out here, here, and here!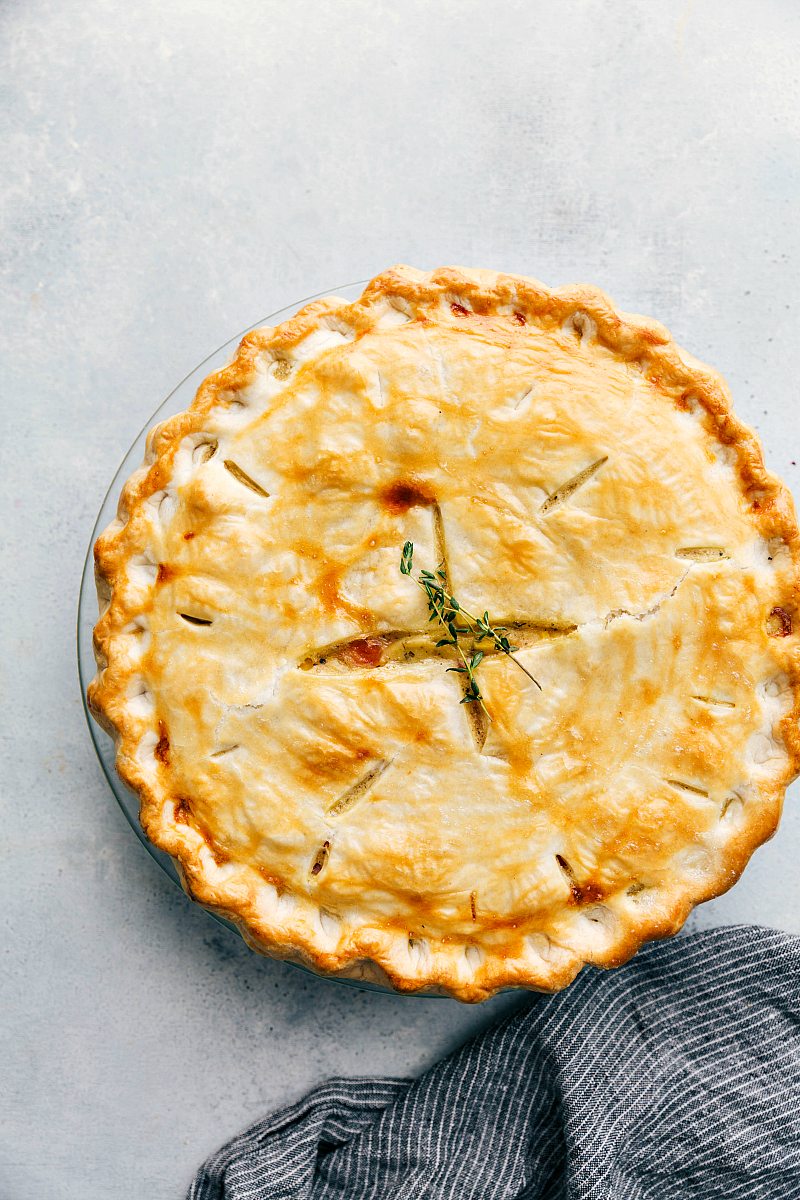 More comfort food recipes: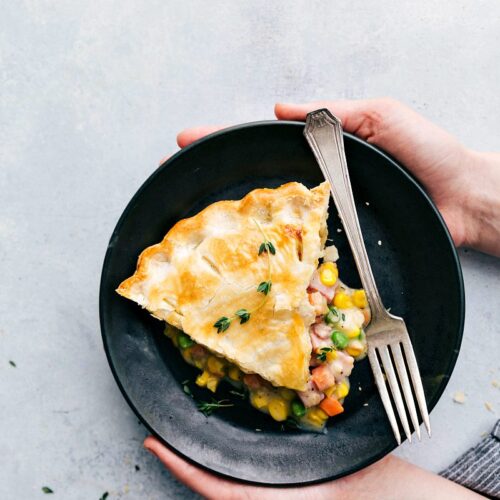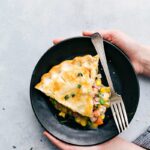 Ham Pot Pie
Easy (short-cut) vegetable and ham pot pie (perfect to make with Easter or Christmas leftovers!)
Ingredients
2

yukon gold potatoes,

cut into small chunks (I leave the peel on!)

1

cup

fresh carrots,

sliced

1

cup

frozen green peas

2

cups

chicken stock

1

tablespoon

olive oil

1/4

cup

yellow onion,

finely chopped

2

cloves

garlic,

minced

1/2

cup

fresh celery,

thinly sliced

1/3

cup

unsalted butter

1/3

cup

white flour

1/4

teaspoon

celery seed

1

teaspoon

Italian seasoning

1/4

teaspoon

dried thyme

1

tablespoon

fresh flat leaf Italian parsley,

minced

2/3

cup

whole milk

1 and 3/4

cup

chicken stock

1

cup

frozen corn

1 and 1/2

cups

pre-baked honey ham,

cubed

1

large

egg,

separated

2

(9 inches each)

unbaked Simple Truth pie crusts

Fine sea salt and freshly cracked pepper

Optional: fresh thyme, additional fresh parsley
Instructions
Preheat oven to 375 degrees F. In a large saucepan, combine the cut potatoes, carrots, and peas. Cover with 2 cups chicken stock and then boil for 10-15 minutes or until potatoes are fork tender. Remove from heat, drain and set aside.

In a large saucepan over medium heat, add the olive oil. Once shimmering, add in the onion and cook for 2-3 minutes and then add in the garlic. Cook for 30 seconds and then add in the celery. Stir until soft and translucent. Transfer this mixture right on top of the other veggies. Return the saucepan and add in the butter. Once melted, whisk into the flour and whisk for 3-4 minutes until the mixture is a light brown (adds tons of flavor). Season with salt and pepper to taste, celery seed, Italian seasoning, thyme, and Italian parsley. Slowly stir in chicken broth and milk. Simmer over medium-low heat until thick (if you like a thinner sauce, add more chicken broth and milk a little at a time until you reach your desired consistency). Add the corn and cubed ham to the other veggies and then combine the veggies with the sauce. Stir until combined. Taste and adjust seasonings (add more salt/pepper/spices as needed to preference).

Place one of the pie crusts in a 9" pie pan (use a deep-dish pie pan if you have one) and lightly brush with egg whites. Bake in the oven for about 5 minutes, remove, and pour in the sauce/veggie mix. Cover with the other crust and seal the edges. Cut some slits in the top, brush with egg whites and bake for about 35-40 minutes or until the crust is golden brown.

Serve if desired with fresh thyme/and or parsley.