Delicious and simple-to-make banana crumb muffins!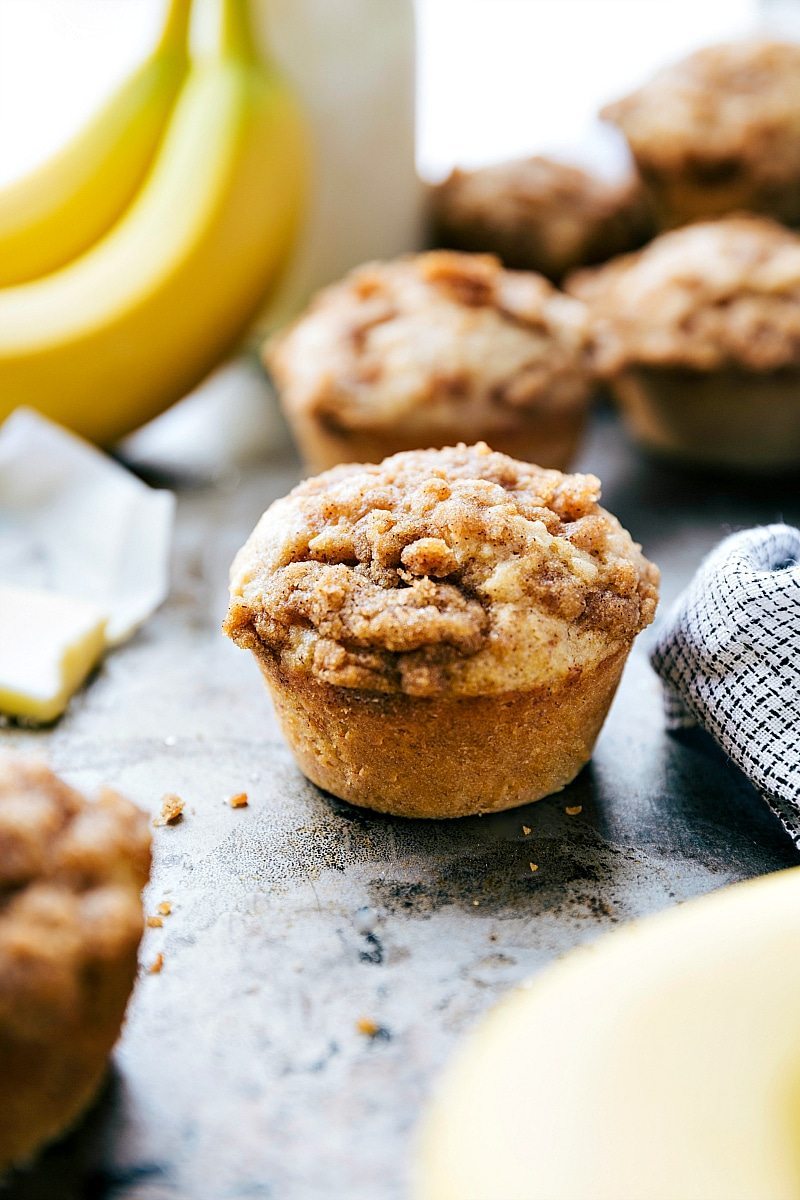 Say hello to the BEST banana crumb muffins with the most amazing crumb topping! These best banana crumb muffins have quickly become a family-favorite and are the first treat gone wherever I take them! Banana muffins are crazy easy to make and a great way to use up those overripe bananas!
But…what if you want these muffins and don't have overripe bananas?
How do you speed up the ripening process for your bananas?
Place the bananas (unpeeled in the oven. Preheat the oven to 300 degrees F and place the bananas on a lined baking sheet. Check them occasionally and flip them if needed. Don't be alarmed when the peel turns a shiny black — this is when you know they are done! They will also likely "leak" a little bit which is why you place them on the lined baking sheet! This process takes anywhere from 20-50 minutes and you know they are done when they are black!
Place the bananas (unpeeled) in the microwave. Take a fork and make a few pokes throughout the skin of the bananas and place (on a plate) in the microwave for 30 seconds. Let cool and push in the banana gently to see if it is soft enough. If not, flip the banana and return to the microwave for another 30 seconds. Continue this process until the bananas are to desired softness/ripeness.
Put the bananas in a paper bag and close it loosely. This will speed up the ripening process without using a microwave or oven, but it does take 12-24 hours to get the banana to desired ripeness. BONUS: place a ripe fruit in with the banana to further speed up the process.
How do you make banana chocolate chip muffins out of this batter?
Simply add in 1 cup chocolate chips! I like to mix up the chocolate chips to add about 1/2 miniature chips and 1/2 regular chips. We love adding chocolate to banana muffins 🙂
How do you make healthy banana muffins?
While these are delicious, they aren't the healthiest bananas out there. Check out these Greek yogurt chocolate banana muffins or these flourless banana muffins for a healthier alternative!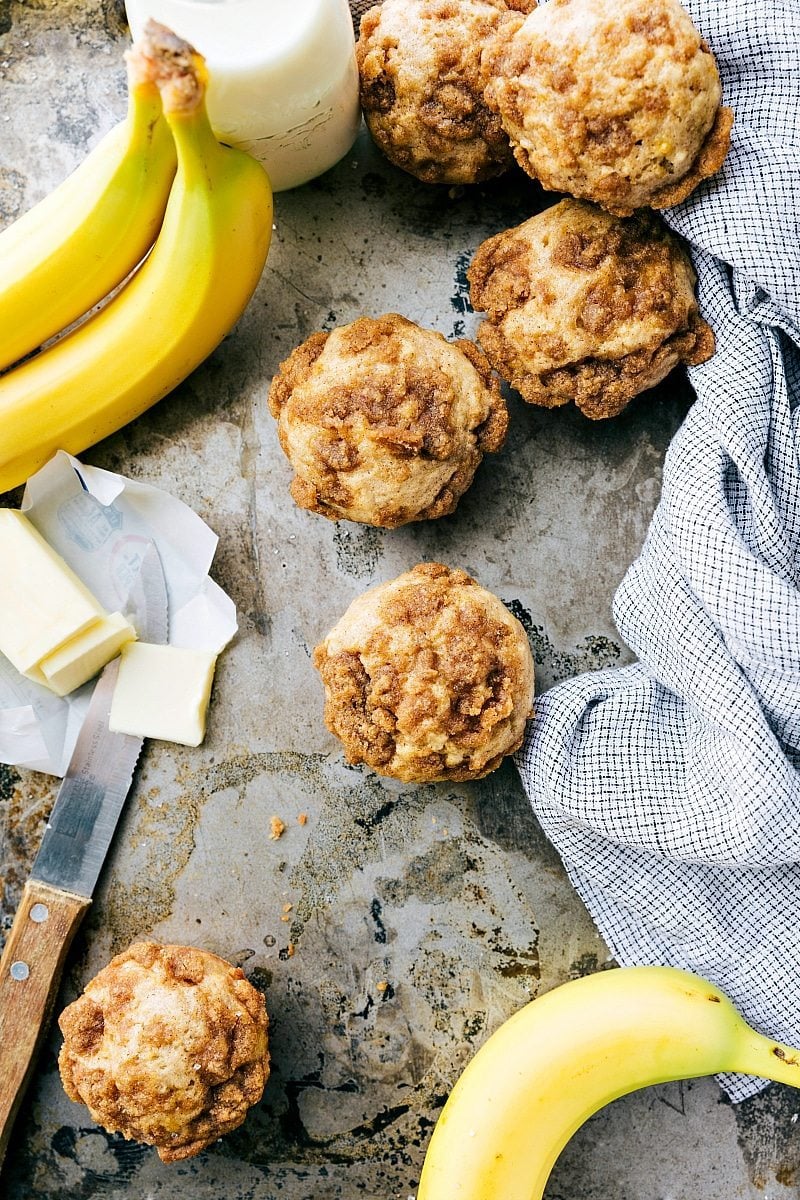 More Delicious Muffin Recipes: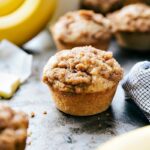 The BEST Banana Crumb Muffins
The absolute BEST banana crumb muffins with a delicious crumb topping!
Keyword:
banana crumb muffins
Ingredients
1 and 1/2

cups

all-purpose, white flour

1

teaspoon

baking soda

1

teaspoon

baking powder

1/2

teaspoon

salt

3/4

teaspoon

cinnamon

1/2

teaspoon

nutmeg

3

bananas,

mashed (1 cup)

1/2

cup

white sugar

1/4

cup

light brown sugar,

packed

1

large

egg,

lightly beaten

1/3

cup

butter,

melted

1

teaspoon

vanilla extract
Crumb Topping
2

tablepoons

light brown sugar,

packed

2

tablespoons

white sugar

1/4 cup + 2

tablespoons

all-purpose white flour

1/2

teaspoon

cinnamon

3

tablespoons

butter,

melted
Instructions
Preheat oven to 375 degrees F. Lightly grease and flour 10 cavities in a muffin tin. Fill the other two muffin cavities halfway with water (ensures even baking)

In a large bowl, mix together the flour, baking soda, baking powder, salt, cinnamon, and nutmeg. In another bowl, beat together bananas, white sugar, brown sugar, egg, melted butter, and vanilla extract. Stir the banana mixture into the flour mixture until JUST combined. Do not overmix (will result in denser muffins). Spoon batter into prepared muffin cups.

In a small bowl, make the crumb topping: combine the brown sugar, white sugar, flour, and cinnamon. Whisk until combined and then add in the melted butter and stir until crumbs form. Sprinkle this mixture evenly onto the 10 muffins.

Bake in preheated oven for 18 to 20 minutes, until a toothpick inserted into center of a muffin comes out clean.

Remove and allow to cool on a cooling rack. Muffins are best within 3 days.