Only FIVE ingredients and a bread pan needed to make this impressive looking and beautiful dessert consisting of sorbet, frozen fruit, and vanilla bean ice cream. A show-stopping dessert that couldn't be easier to make!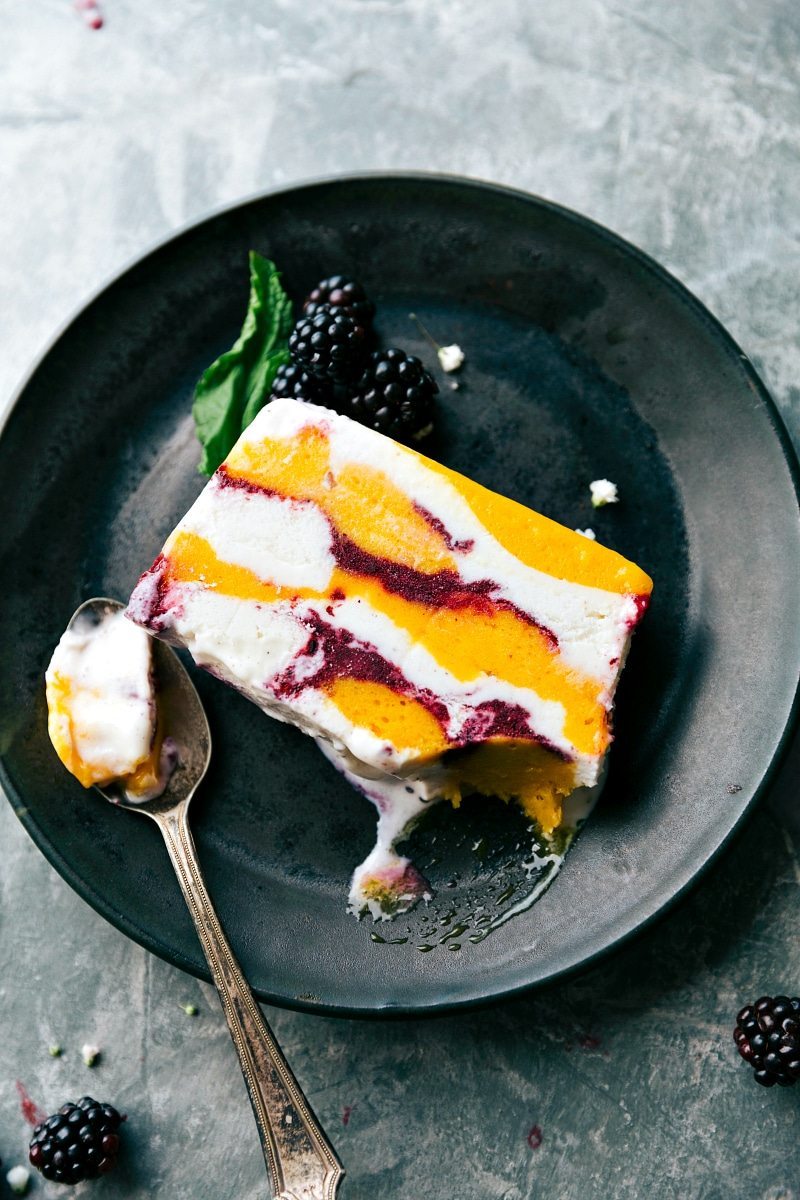 This has been one of our favorite desserts as of late. Refreshing, cool, tangy, and sweet. Plus when it only takes about 10 minutes to make and looks like that?????? well it's been pretty popular around these parts!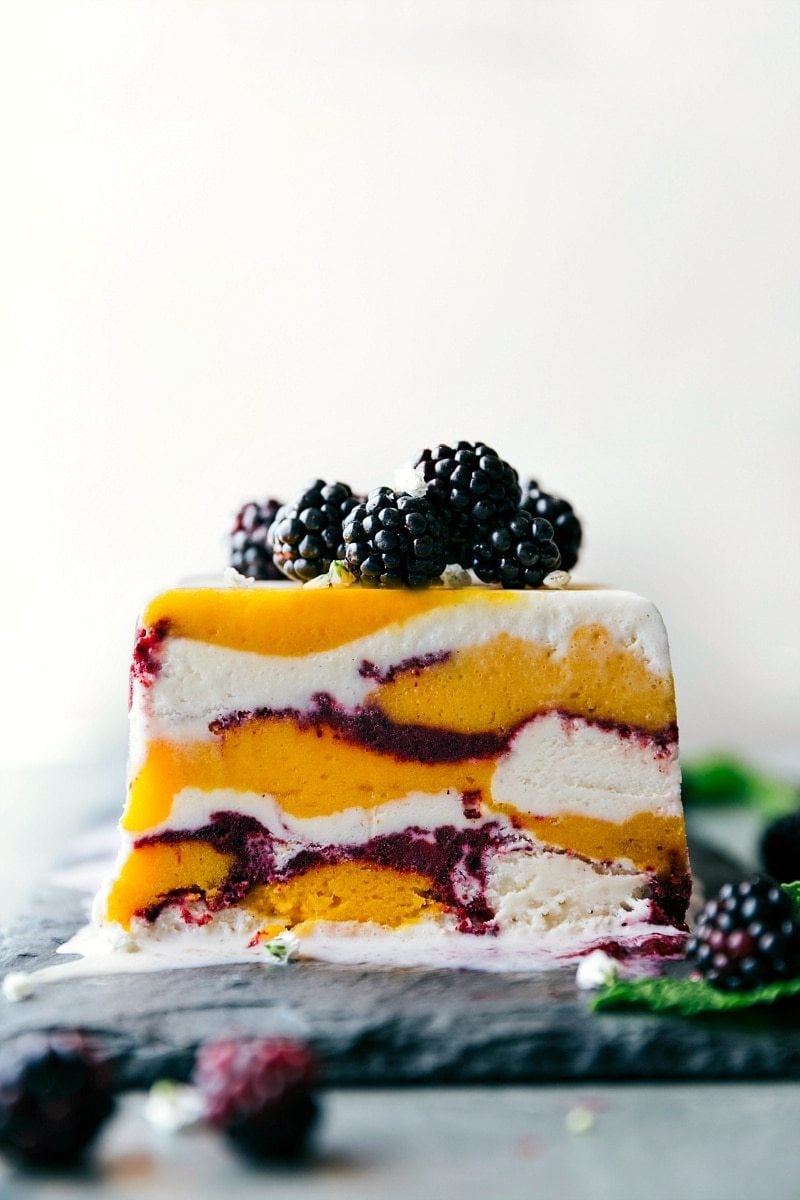 This dessert was inspired by this fun ice cream dessert my mom made all the time growing up. She'd take two of our favorite ice creams and layer them into a prepared graham cracker crust. Press it all together and it would make an easy ice cream pie we went nuts over. This is a similar idea but made in a bread pan instead of pie tin. And instead of just ice cream, it's made with frozen fruit, sorbet, AND ice cream.
This is the absolute perfect dessert to make ahead of time and have prepared for last minute company or to enjoy when the dessert cravings strike!
You can make it whenever you have a spare ten minutes (because that is honestly all it takes), freeze it and have it ready to share whenever. It stays good in the freezer for up to 2 months if it is tightly covered.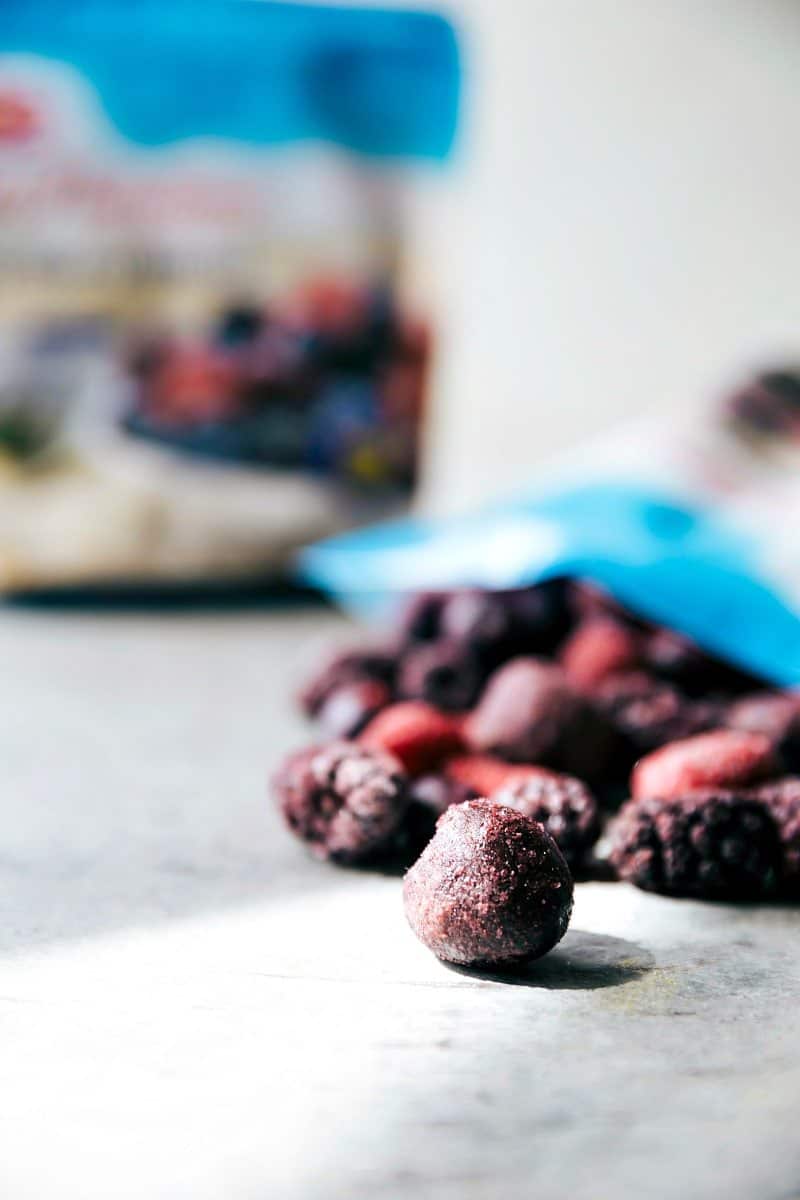 The three main components to this recipe is a frozen fruit puree (that doubles as a serving "sauce"), mango sorbet, and vanilla ice cream. You basically pile all the ingredients together in a bread pan and then freeze it. Once the dish is sufficiently frozen, you slice it (like bread) and serve it with that leftover fruit puree. It doesn't get much easier than that!
The frozen fruit you'll use for this recipe is one of DOLE's berry blends of dark sweet cherries, blackberries, raspberries, and blueberries. This mix is my all-time favorite and the flavors pair incredibly well with the mango sorbet and vanilla bean ice cream.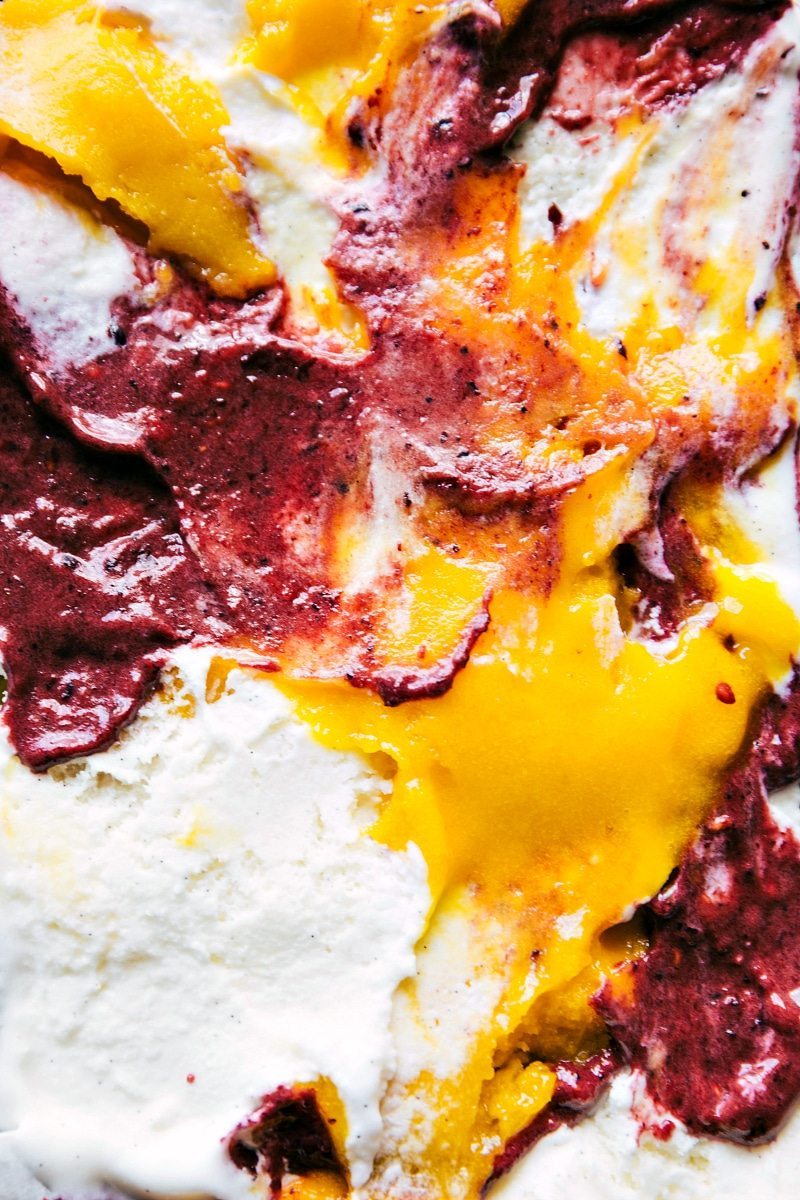 I typically just use frozen berries for smoothies, so this recipe was a fun and unique new way to use frozen berries. DOLE's frozen fruit is all-natural fruit with no added sugar, making it perfect for smoothies, desserts, appetizer, drinks, and even dinner recipes. (I use frozen pineapple & mango chunks all the time in stir-fries and its delicious!)
DOLE frozen fruit is available all year with no washing, cutting, or mess packed in bags that are easily re-sealed. We love having fresh fruit in the freezer when you can't find it in the stores.
So grab three ingredients in the frozen section of your store (you likely have the other 2 already) and get ready to fall in love with this dessert! 🙂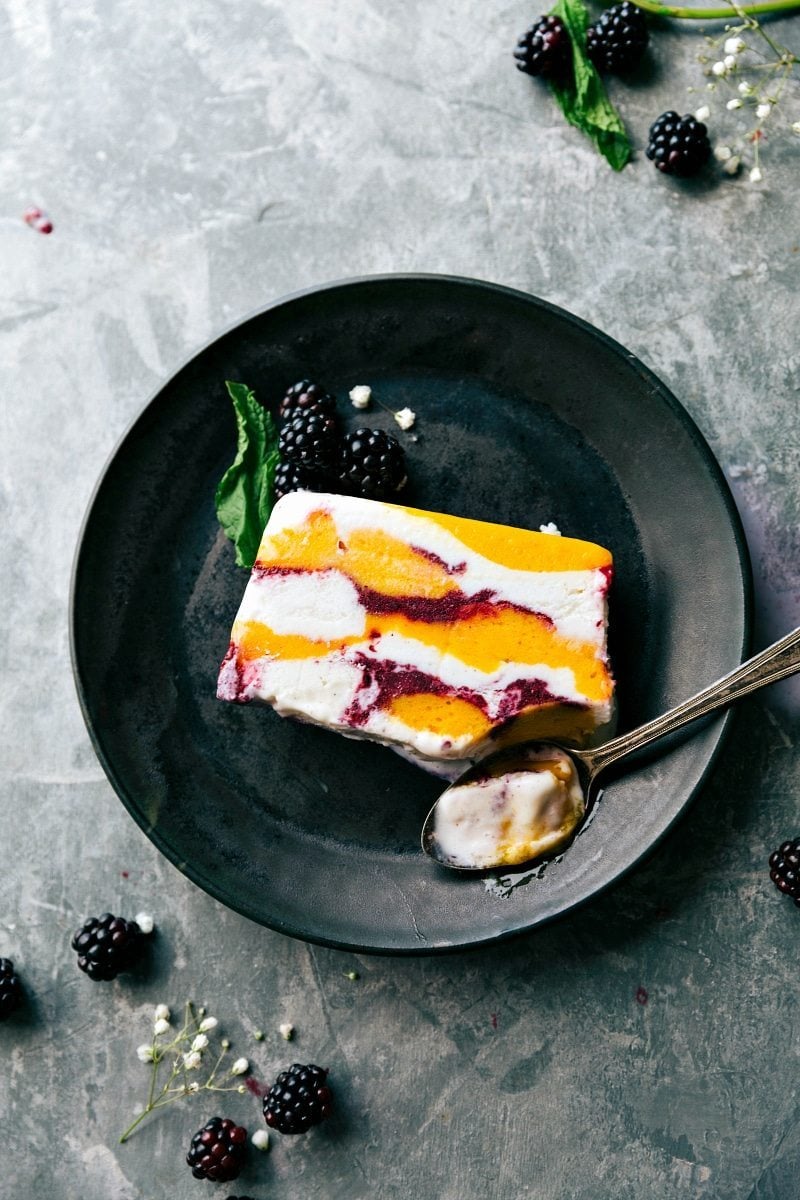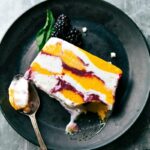 5-ingredient Frozen Sorbet Terrine
Ingredients
1

package (12 ounces)

Dole Frozen Fruit Cherry Berry Blend

2

tablespoons

heavy whipping cream*

1/4

cup

white sugar

2

pints

mango sorbet

1/2 of 1 full

container

vanilla bean ice cream

(48 ounces total in the container; use 24 ounces)

Optional: 2 teaspoons coconut extract
Instructions
Line a bread pan with parchment paper. (Foil will work, but parchment is a lot better.)

Set out the frozen berries, sorbet, and white ice cream at room temperature for 5-10 minutes. (If your home is warm, less time)

In a food processor or blender, blend the entire bag of berries, heavy whipping cream, sugar, and coconut extract (optional). Blend until completely smooth. Remove 1/3 of the puree and place in the fridge in tupperware.

Spoon small spoonfuls of the mango sorbet and vanilla bean ice cream into the bread pan in a decorative manner. Fill the empty spaces with the berry puree. Smooth and press down on the ice cream/sorbet to avoid any empty spaces.

Fill up the entire bread pan using up all of the sorbet, ice cream, and puree.

Cover tightly and freeze overnight or at least 8 hours.

When ready to serve, remove from the freezer and flip over onto a large plate. Slice to serve.

Serve with the reserved 1/3 of the berry puree.

Serve immediately and quickly return any leftovers to the freezer.
Recipe Notes
*1 and 1/2 tablespoons milk can be substituted in a pinch.
More Ice Cream Treats: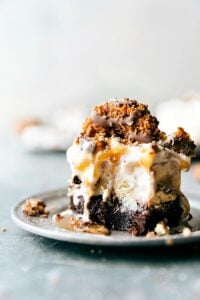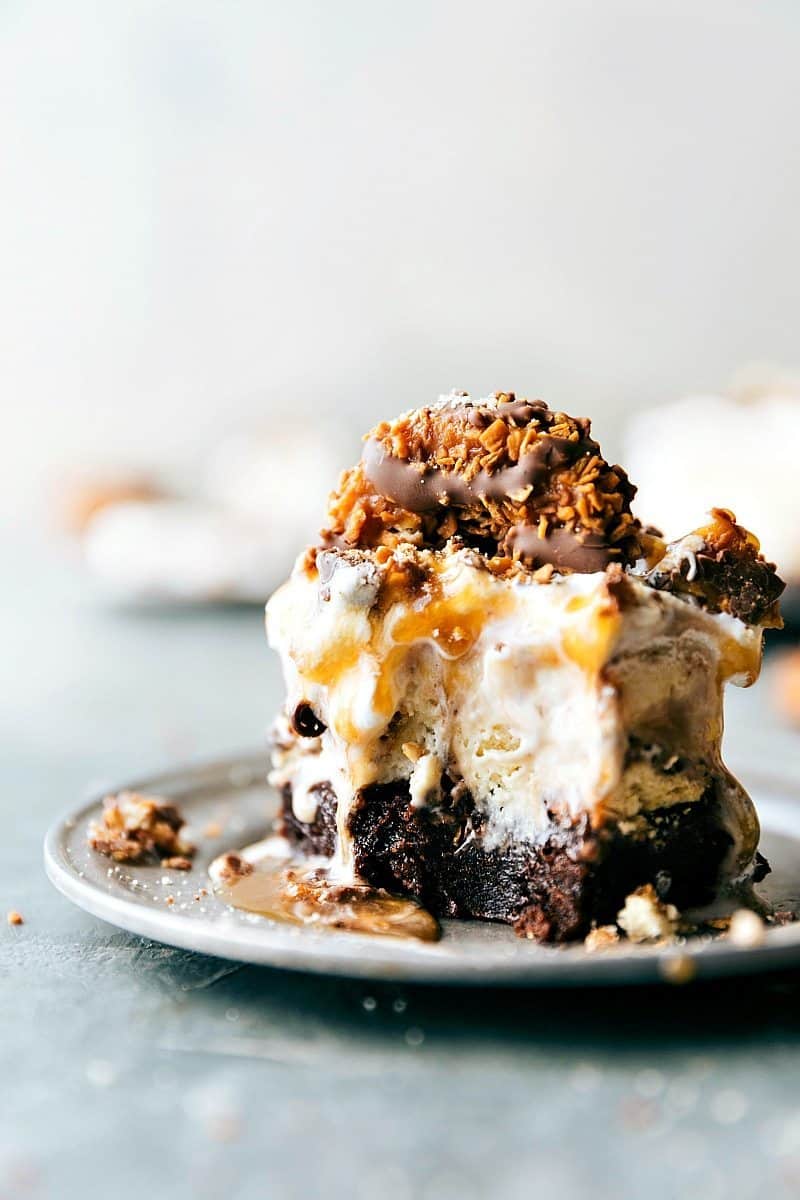 Samoa Ice Cream Bars
Greek Yogurt Chocolate Peanut Butter Popsicles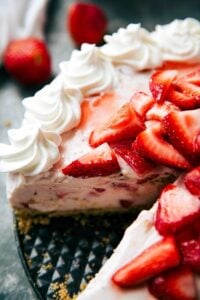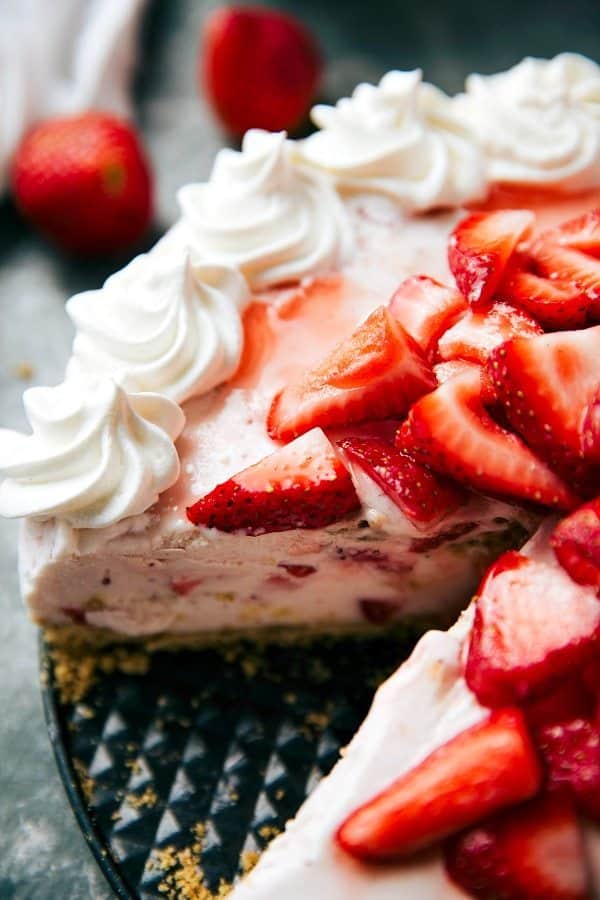 Frozen Strawberry Cheesecake Ice Cream Pie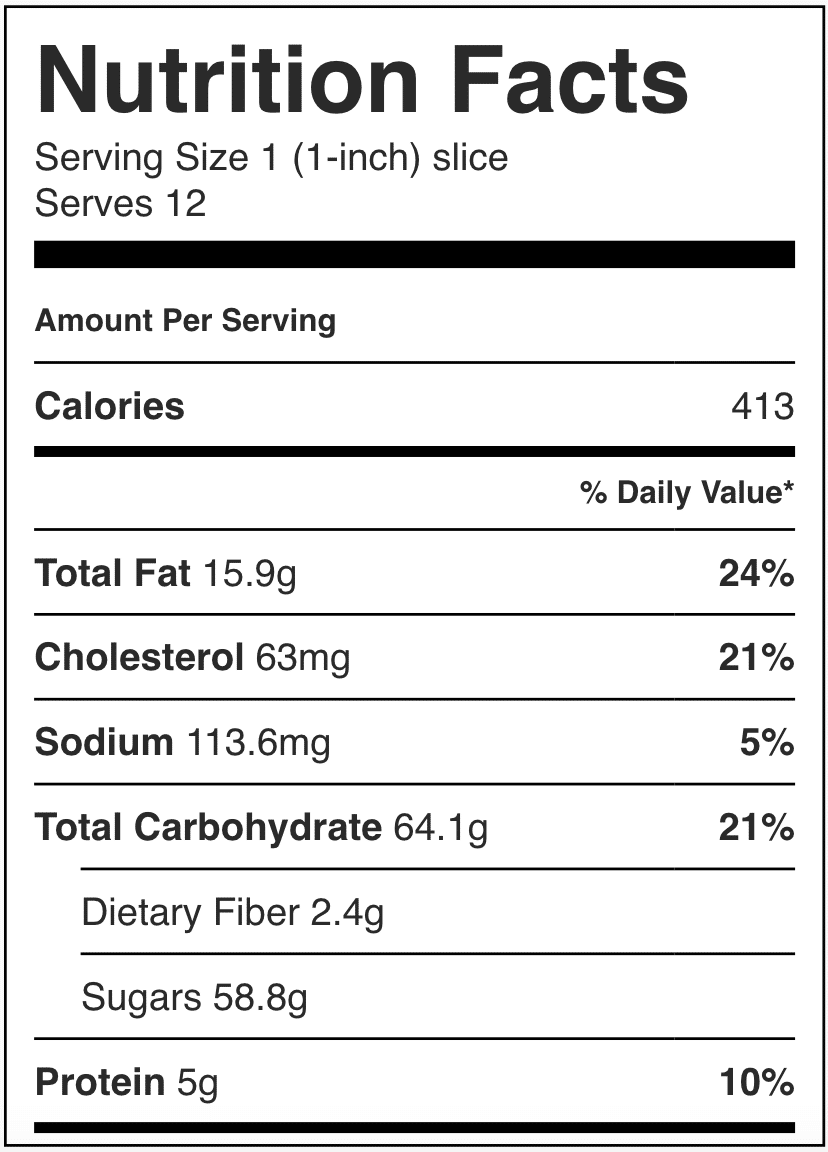 Special thanks to DOLE® Frozen Fruit in collaboration with Markerly for sponsoring this post. As always, all opinions are my own!