Salt roasted beets coated in balsamic vinaigrette and tossed with arugula, easy (2-ingredients) candied almonds, mandarin oranges, and goat cheese. A delicious beet and goat cheese salad!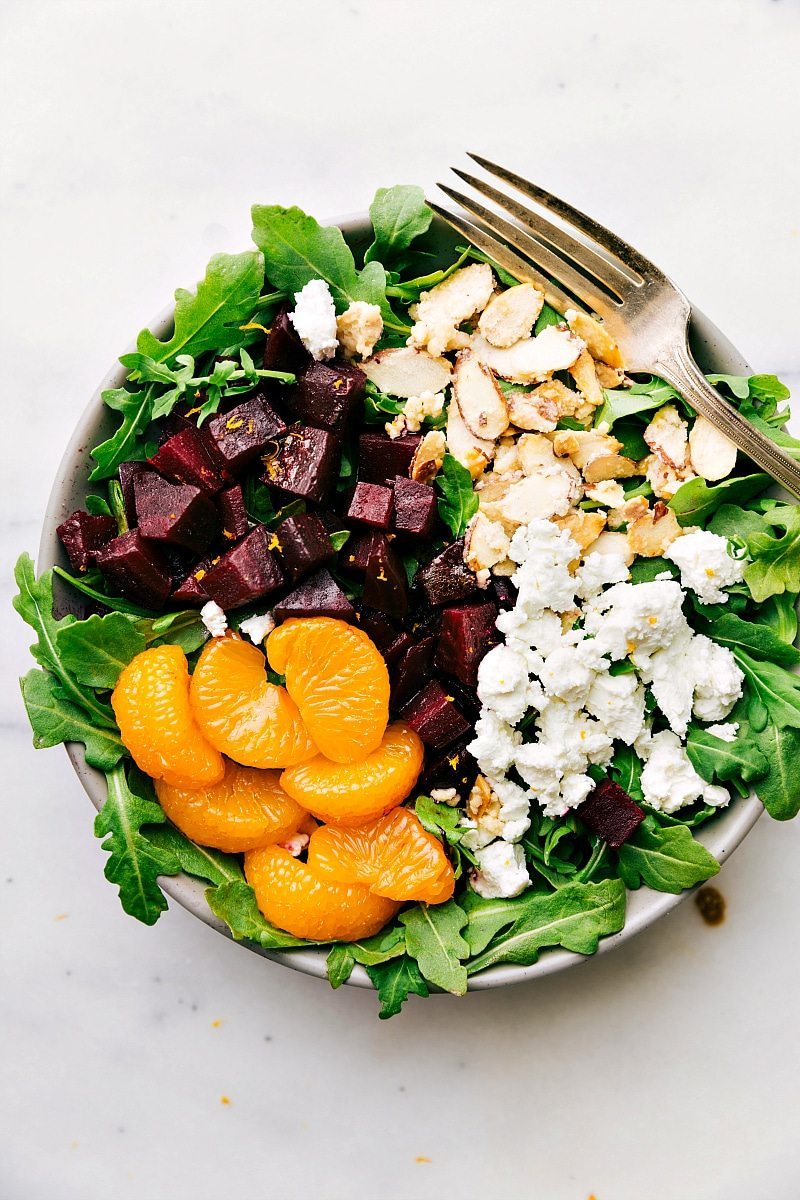 A few months ago, I shared my experience of flying out to Nashville, Tennessee to enjoy an amazing meal prepared by a local resident, Travis Nunn, as part of Morton Salt's Next Door Chef. While making the meal for us, Travis was coached by acclaimed local chef Karl Worley of Nashville's Biscuit Love. As the meal was served to us, they taught us the role salt plays into making an incredible meal and elevating any dish — from appetizer to dessert!
This was Morton Salt's second Next Door Chef event and it focused on Spring-time cooking and recipes. Last Monday, the video from the meal I had at this event went live (you can check it out HERE.)
We tried an entire menu of dishes and I was certainly impressed with how much the right use of salt transformed each of those dishes. While I loved everything we tried (seriously it was delicious), my favorite was the Salt Roasted Beet Salad. It was a simple salad that packed a huge punch of flavor!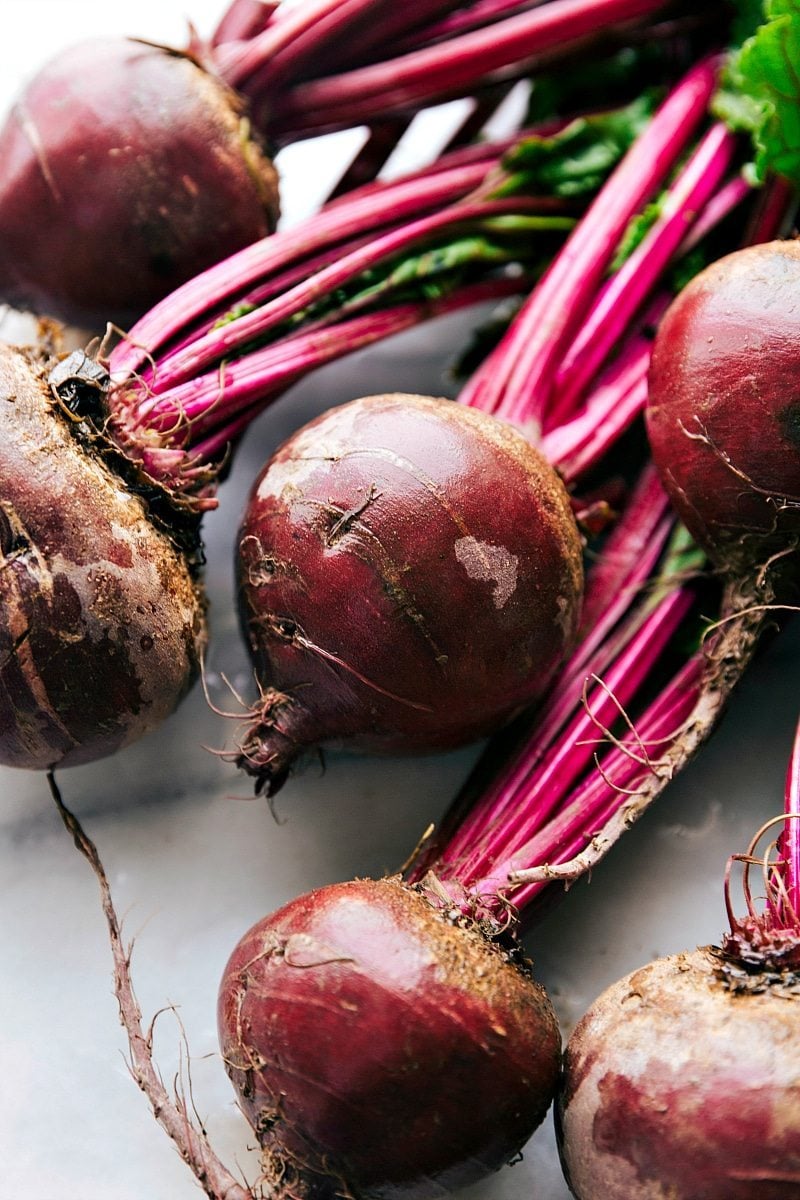 After learning a bit about how to transform roasted beets using salt, I knew it was something I wanted to try when getting home.
While this salad is inspired by the beet salad at the event, it has a few fun twists:
The simple dressing has a heavy balsamic flavor with a light touch of orange from fresh orange zest and juice. That dressing is tossed with the hot beets right after they are chopped. This gives the beets a chance to really develop a delicious orange-balsamic flavor as they cool down for the salad.
I swapped out the pistachios for almonds in this salad and then candied those almonds. The salad I made a few months ago when I shared about the event had easy 2-ingredient candied almonds and I thought it would be fun to have both salads tie together with the same nut.
Lastly, I added some mandarin oranges. This is mostly because I try to throw mandarin oranges in every single salad I make (I'll admit, I'm obsessed with them), but also because the sweetness of the orange pairs perfectly with the tangy roasted beets.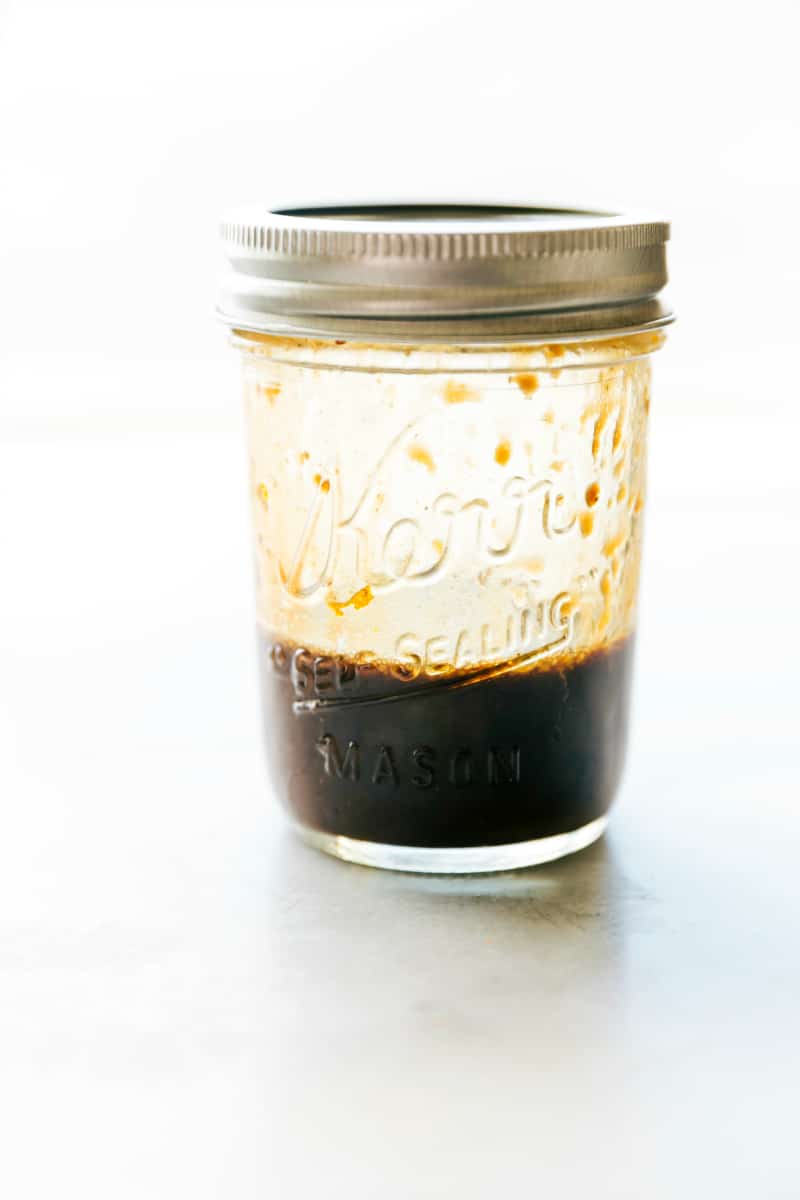 So, the big secret of making roasted beets THAT much better? They are roasted on top of Morton Kosher Salt. You will not believe how much the salt transforms roasted beets!
Roasting the beets on top of an entire bed of Morton Kosher Salt allows for a better heat transfer in the oven as the salt will also absorb a lot of the beet juice that would otherwise weep while roasting. And finally, the salt gives a great "salt crunch" to those beets.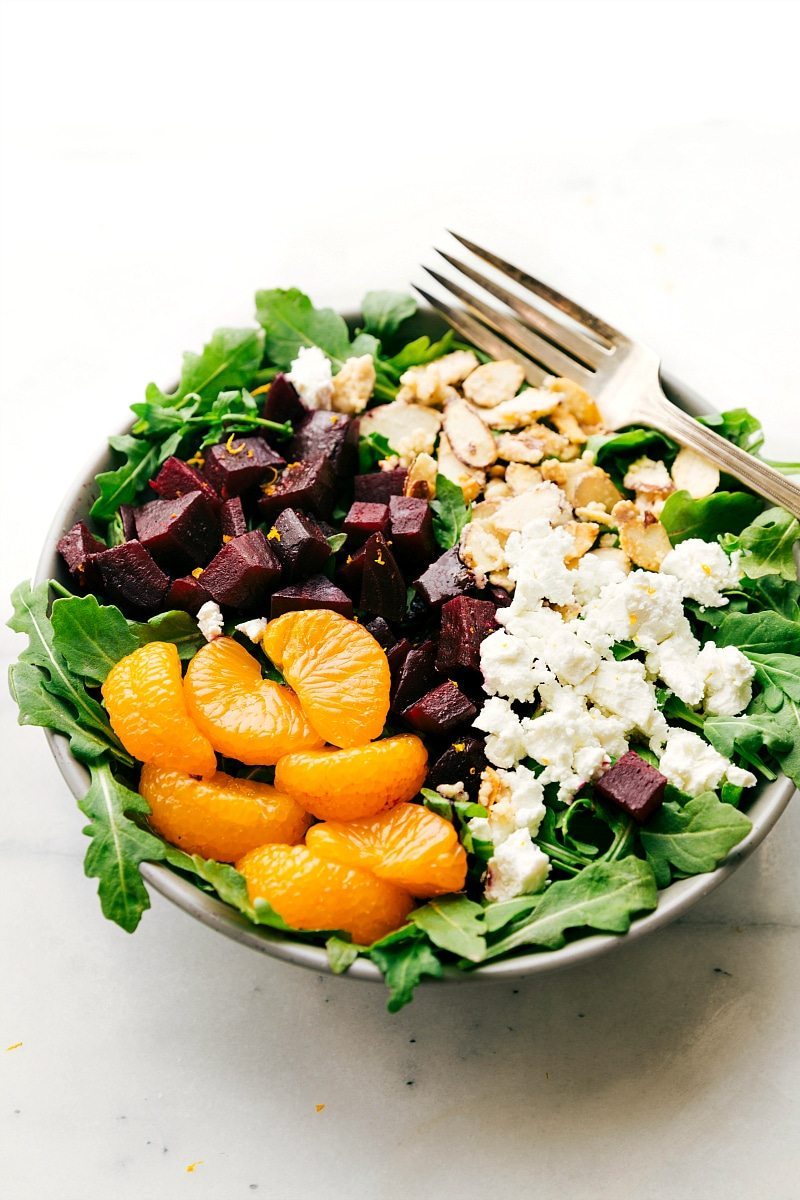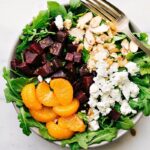 Roasted Beet and Goat Cheese Salad with Balsamic Vinaigrette
The secret to the best roasted beets...and how to serve them in the most delicious salad!
Ingredients
6

large

red beets

unpeeled, scrubbed gently

2

cups

Morton Kosher Salt

(you read it right; 2 cups!)*

1/4

cup

good quality balsamic vinegar**

1/4

cup

Olive Oil

2

teaspoons

Dijon mustard

Morton Coarse Sea Salt & freshly cracked pepper

1

large

orange,

2 tablespoons juice and 2 teaspoons zest

1

cup

sliced almonds

1/4

cup + 2 tablespoons

white sugar

4-5

ounces

soft crumbled goat cheese

1

can (15 ounces)

mandarin oranges

4-6

ounces

baby arugula
Instructions
Preheat the oven to 350 degrees F. Pour the 2 cups kosher salt into the bottom of an 8 x 8 baking dish or 12-inch cast iron skillet. Gently scrub the beets clean. Trim the top of the beets to leave about 1 inch; do not trim the root. Place beets on top of the salt and roast for 45 minutes.

Check beets by putting a sharp knife into the center. (You are looking for little resistance. If the knife will not easily pierce through beets, continue roasting for 15 minutes at a time until the beets are cooked.)

Allow the beets to cool on the salt for 20-30 minutes, then peel and dice beets. (Wear gloves to prevent died fingers and nails) Toss the still warm beets with about half of the dressing (see next step).

While the beets are roasting prepare the dressing by combining the balsamic vinegar, olive oil, orange juice + orange zest, and about 1/2 to 1 full teaspoon coarse sea salt and 1/2 teaspoon pepper (or to taste).

While the beets cool, prepare the candied almonds. In a large skillet, add the sliced almonds and white sugar. Place the heat to medium-high and stir near constantly. The sugar will begin to melt and become a sticky liquid and then stick to the almonds. This takes about 3-4 minutes -- watch carefully and stir near constantly to avoid burning the nuts.

Dump the candied almonds onto a sheet of parchment paper and let harden. Break apart.


In another bowl, add the arugula and dress with a little bit of the dressing. Top with the diced beets, drained mandarin oranges, sliced & candied almonds, and goat cheese. Add additional dressing here to taste.

Enjoy immediately. Do not dress anything you plan on having leftover 🙂
Recipe Notes
*Roasting the beets on a bed of Morton Kosher Salt allows for a better heat transfer in the oven. The salt absorbs most of the beet juice that could weep while roasting. Roasting on the salt is the secret to the most amazing beets you'll ever taste! **The balsamic is definitely a strong flavor (which we love). If you are unsure about that, start with adding 1-2 tablespoons of the balsamic vinegar to the dressing and increase from there.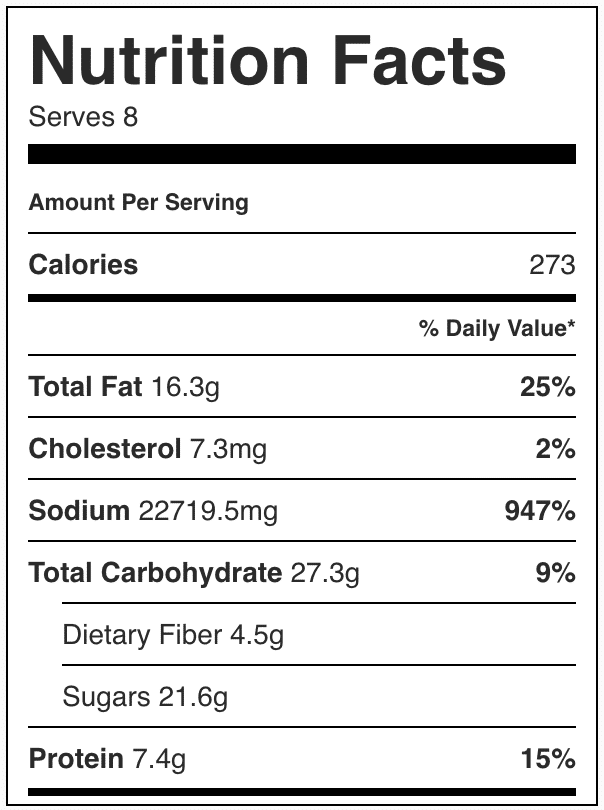 More Salad Recipes: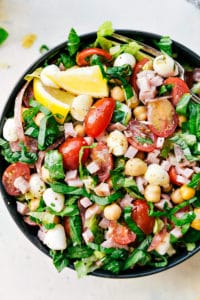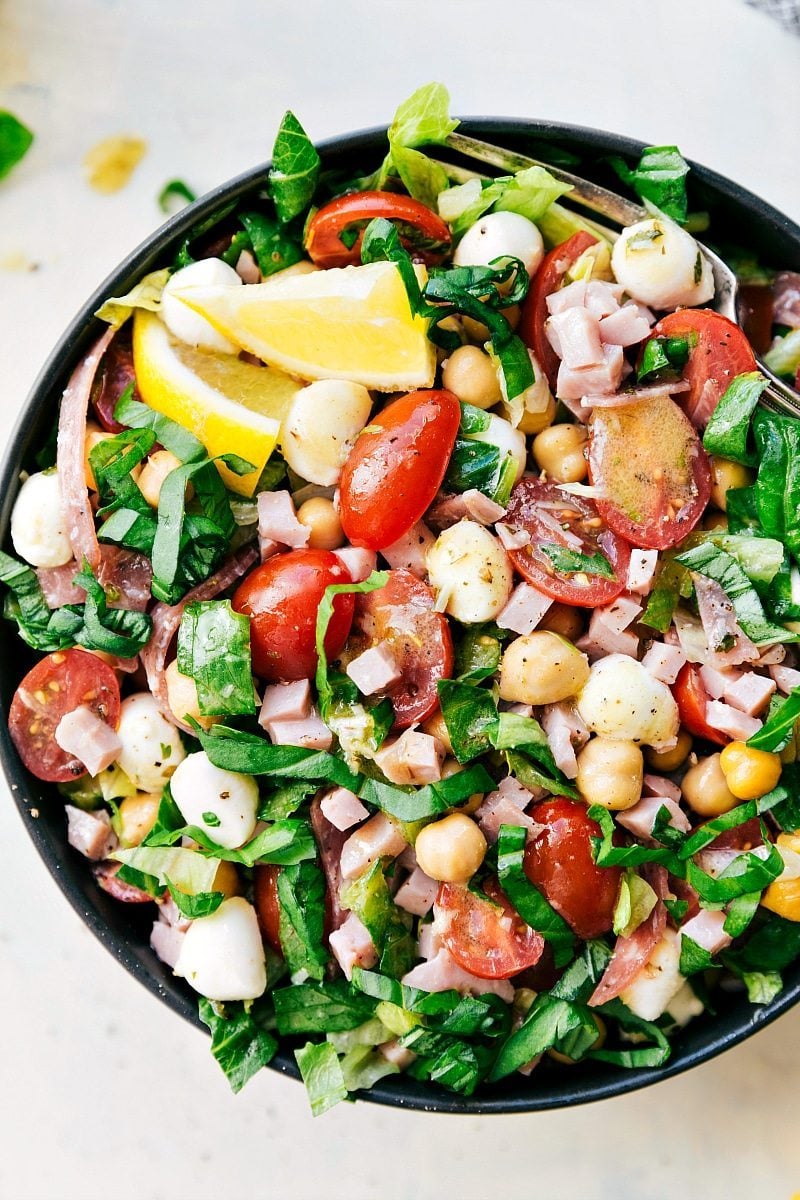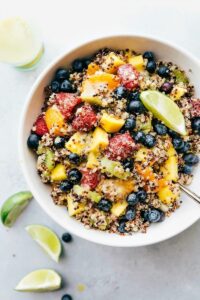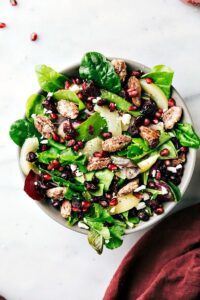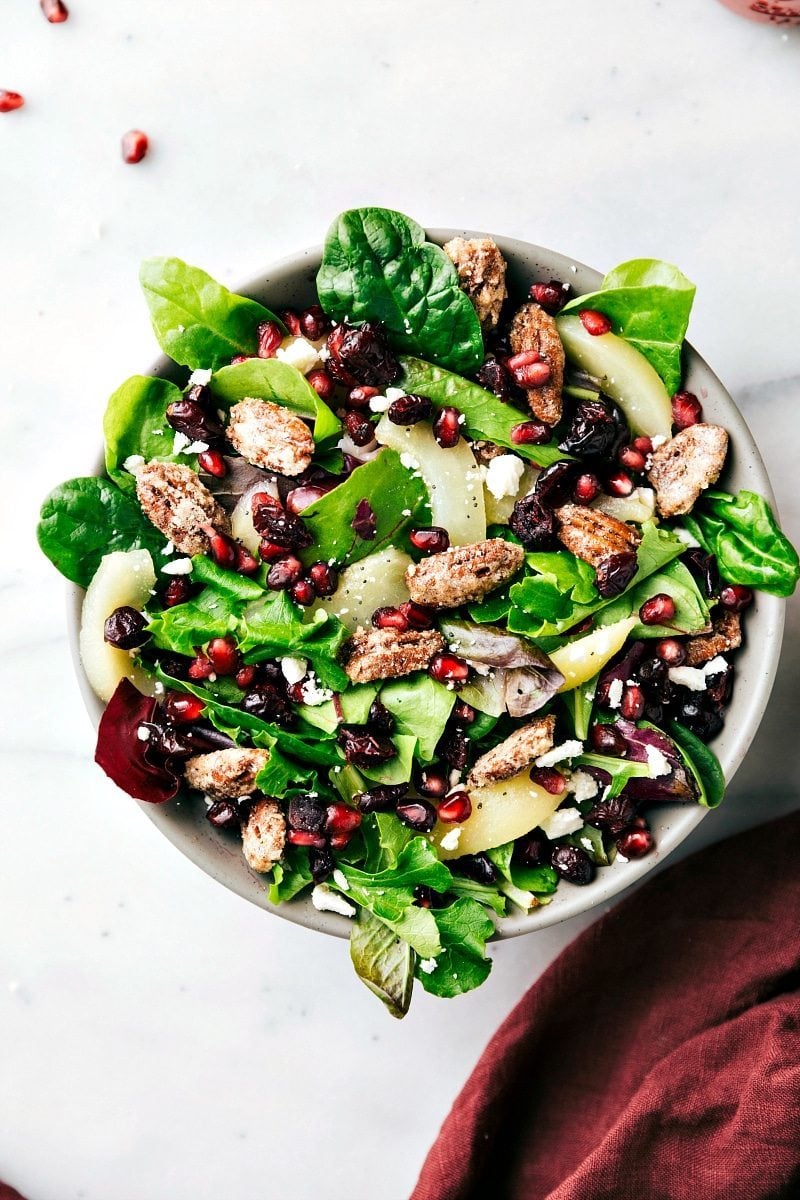 Candied Pecan, Pear, & Pomegranate Salad
This post has been sponsored by Morton Salt. All opinions are 100% my own.