These lemon-berry slushies can be made in a blender and finished within minutes. A delicious drink to cool down or to bring to a party!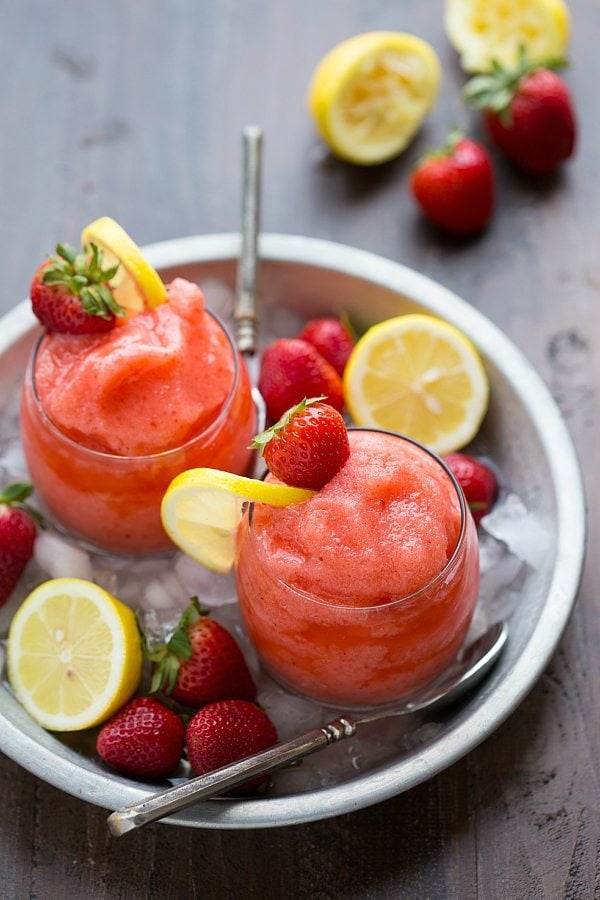 For those of you that don't follow me on Instagram, you may have missed a little announcement I made. (And for those of you that are followers, sorry for the repetition!)
Our little family of three is going to be a family of four in just a few months! Little Grey is going to be a big brother sometime in September this year.
We just found out the gender at my last appointment….but I've got a more exciting way to share it all with you instead of just blurting it out here. Where's the fun in that?!
I'm thinking of a recipe for a gender reveal cake (or cupcakes) are in order! Grey helped me make some cupcakes to bring to our family with either blue or pink frosting inside. It was such a fun way to be able to share with our families that it makes me want to send you all cupcakes!!
If only!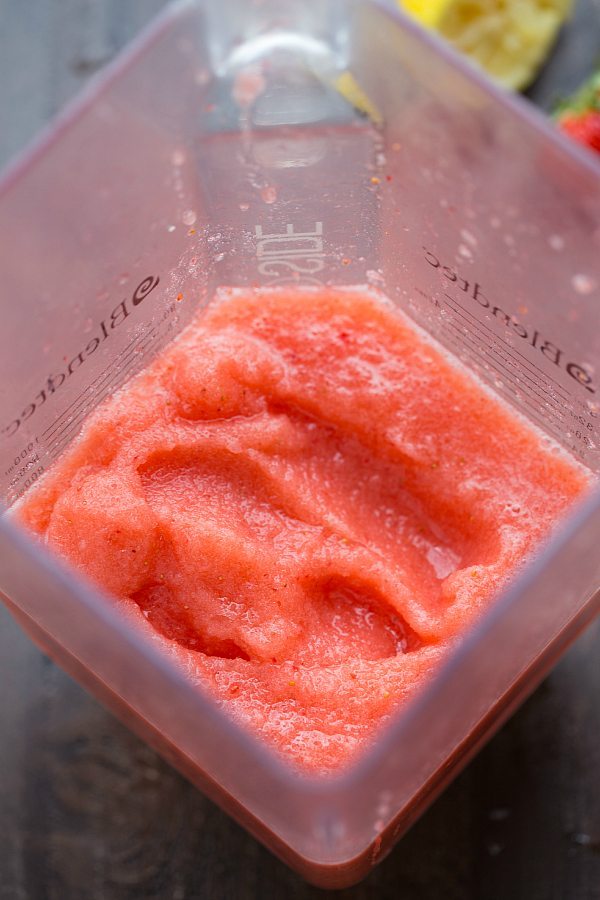 Instead I'm sharing this SUPER simple slushy recipe today. And don't think the color of it has anything to do with the gender of our babe… 🙂
But now that you all know that I am pregnant, let me just tell you that slushys have been made a lot around here lately. I've been craving them like crazy and made about one too many stops at Sonic during happy hour. As a result of stopping there so often I thought I should start making my own! And now I can have them precisely how I like them. AKA a size up from the Route 44 😉
Kidding. Those Route 44s are huuuuuuuuge. I'm proud of myself if I finish one of those.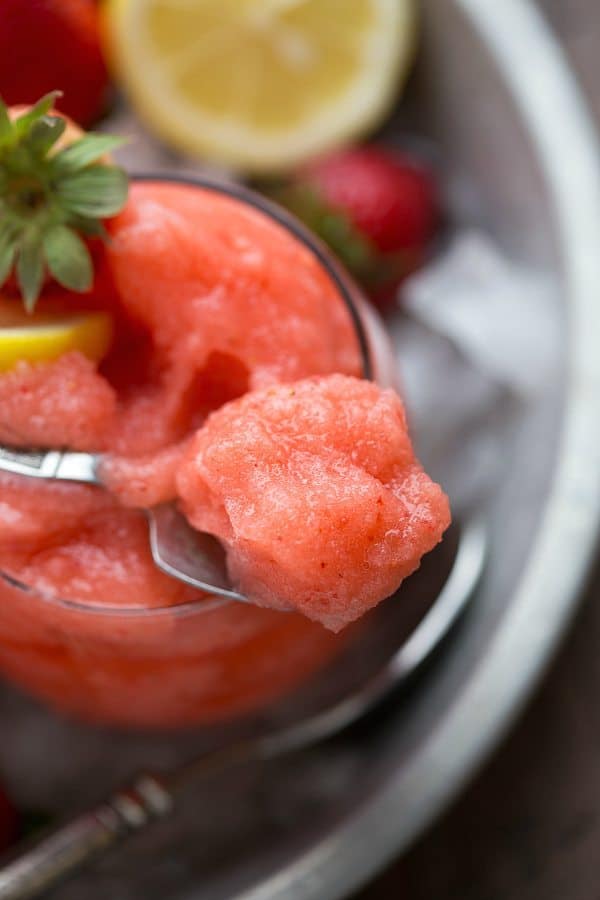 The one thing that I really like about making my own slushies is being able to control the amount of sugar. Sometimes the store bought ones are just way too sugary!
So when you make this, definitely feel free to scale up the sugar. (Or even decrease it if the recipe is too much — add it slowly if you are concerned). The amount of sugar used also depends on the juices you use. I used a store-bought orange juice (the brand I love in these is Simply Orange), but even that has a ton of added sugar. So if you squeeze your own oranges you are going to want to probably increase the sugar slightly.
Oh, the other great thing I forgot to mention – you DON'T need a slushy maker. Just a high powered blender will do the trick! If you don't have a high powdered blender, you may need to do this in batches or blend it a few times to get it just right. Ice chunks are no good in a slushy, so make sure you've blended it until smooth!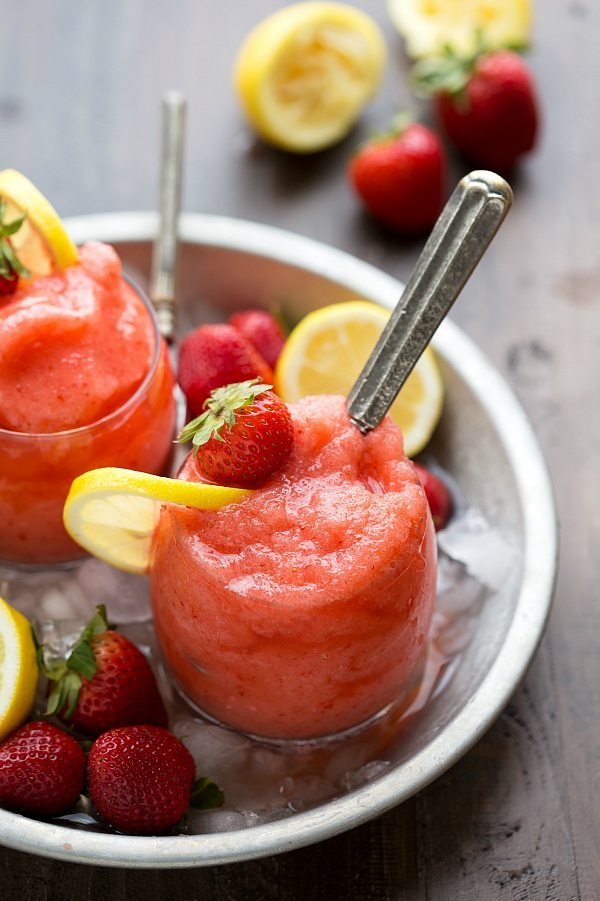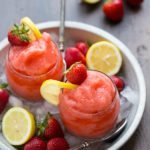 Lemon Berry Slush
Ingredients
1

cup

frozen strawberries

1/2

cup

orange juice*

1/2

cup

water

1/4

cup

freshly squeezed lemon juice

4

tablespoons

white sugar

3

cups

crushed ice
Instructions
Allow the frozen strawberries to slightly thaw and include any of the thawed "juices" in the 1 cup measurement.

Place the strawberries, orange juice, water, lemon juice, and sugar in a large high powered blender. Blend for 15-20 seconds.

Add in the ice and blend or pulse until all of the ingredients are well incorporated and no ice chunks remain. (The more crushed the ice is prior to blending, the easier it will blend and the better the end result).

Pour into glasses and enjoy immediately.
Recipe Notes
*If you use a fresh squeezed orange juice, you may need more sugar added. I used a store-bought orange juice that had added sugars in it. (I used Simply Orange Orange Juice)