Angel hair pasta tossed with a cherry tomato and Zesty Italian sauce and topped with fresh mozzarella cheese and shredded basil.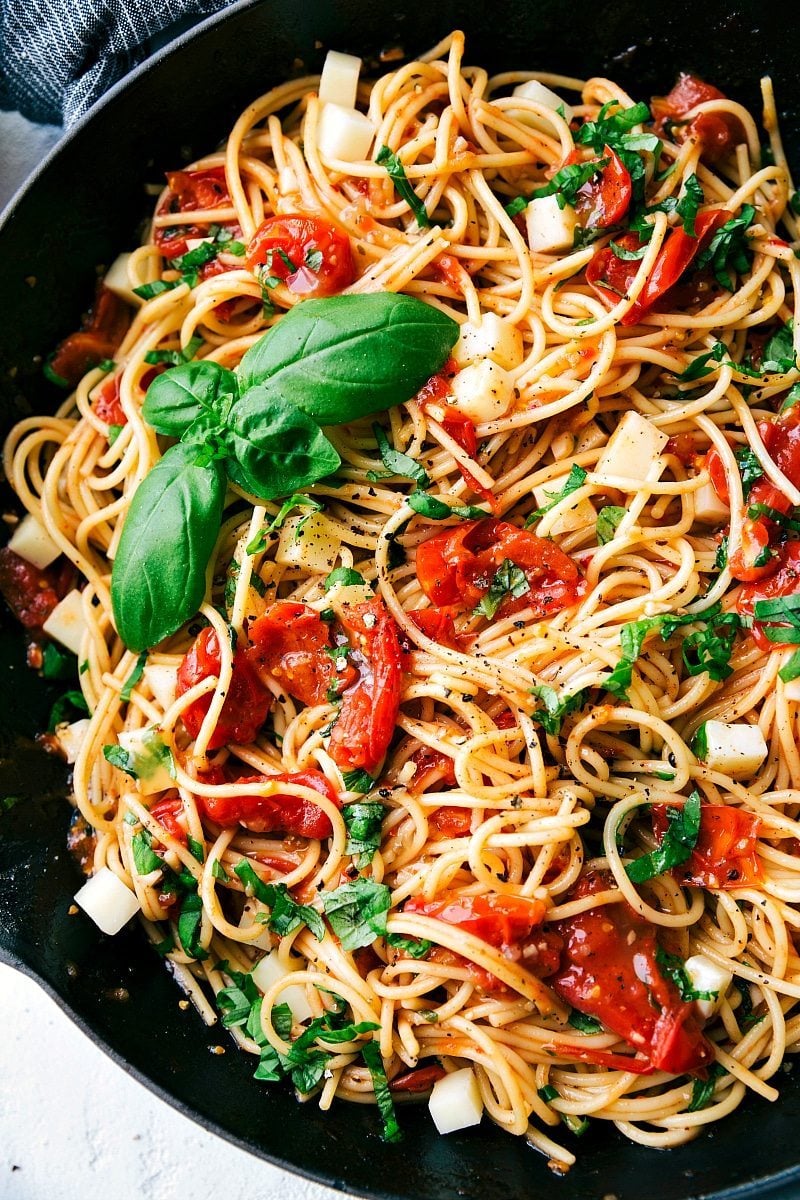 If you like cheesy flavorful pasta, having dinner ready in the time it takes to boil a box of noodles, and using minimal ingredients, then you are going to love this recipe.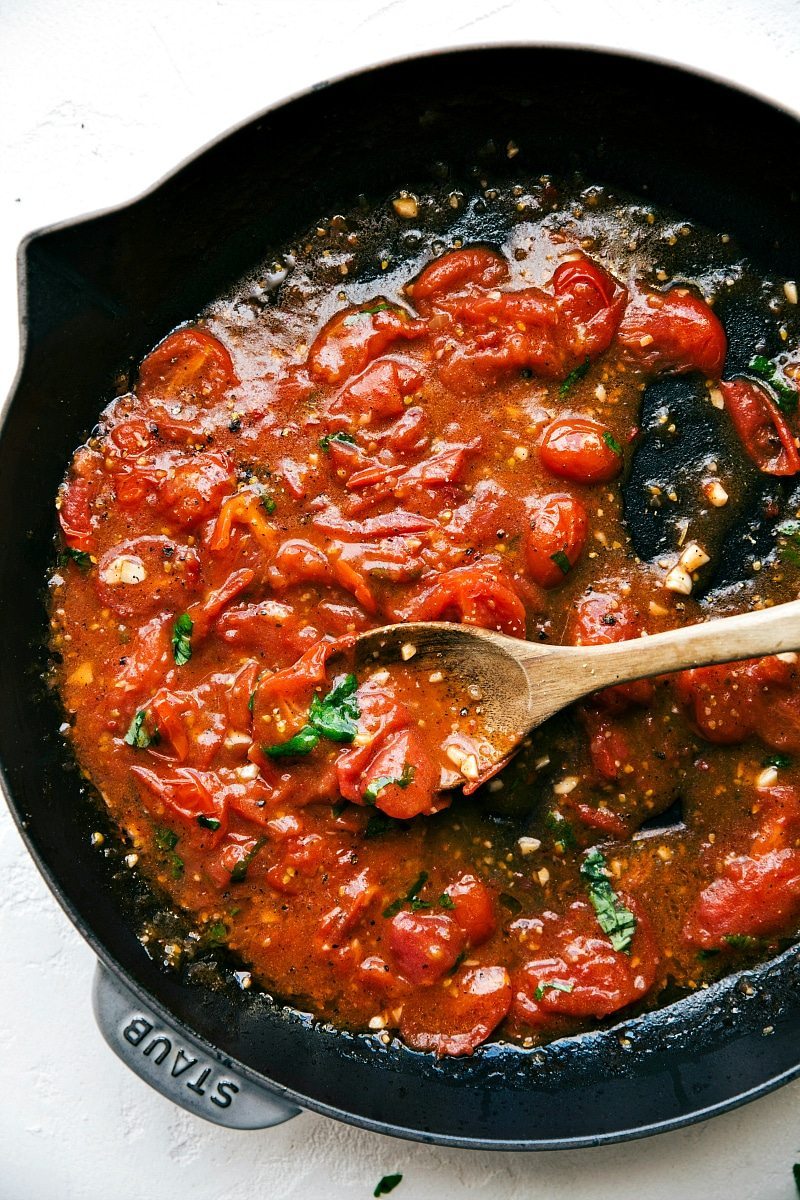 So, first, let me tell you a little bit about my sister. Her name is Olivia, but we call her Livi. She has a couple of weird food obsessions. Okay, so one is pretty normal. She can down a jar of nutella like it's nobody's business. Give Livi a jar of nutella and a spoon and she can do some damage. It's pretty impressive.
But that's not too weird, because who doesn't love Nutella? And if I played 8,738 hours of volleyball a day like she did, I would finish a jar of nutella myself every. single. day.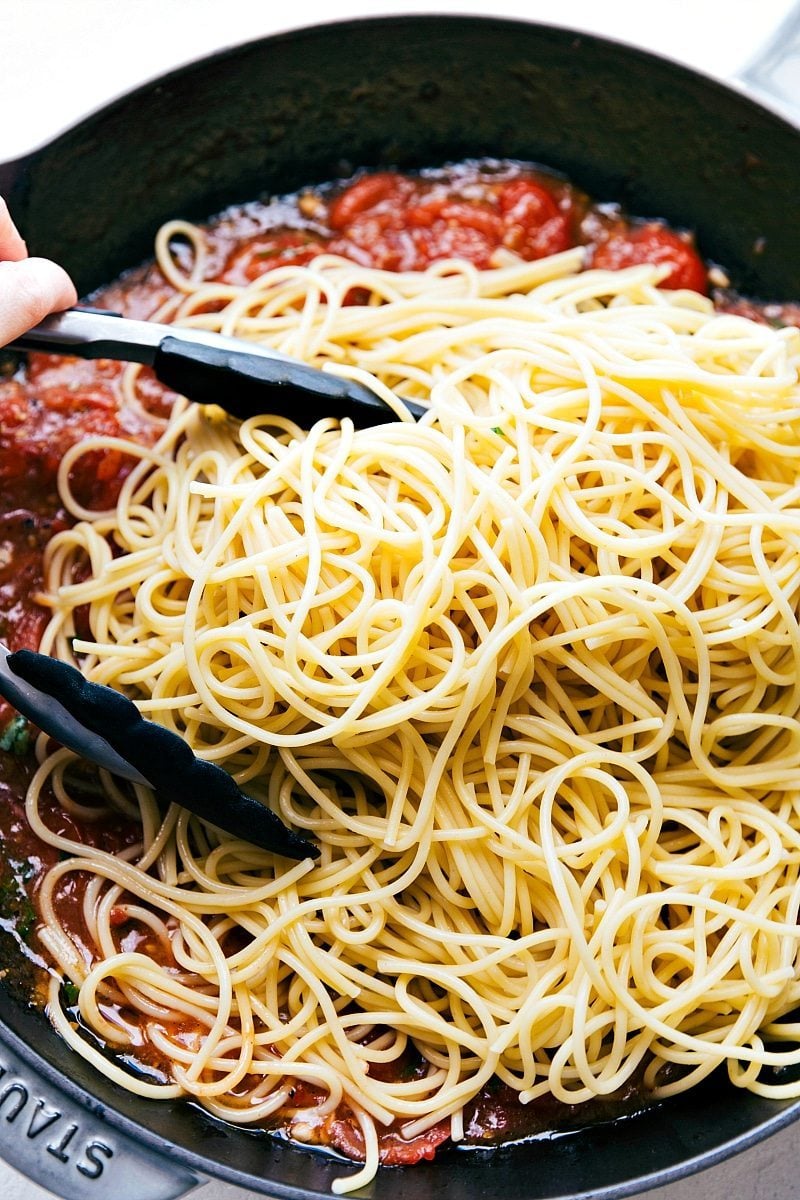 So the not so normal food obsession? That would be Italian dressing. Yes, that's right, Zesty Italian Dressing. Olivia can drink that stuff and I'm not kidding you. She eats that dressing with just about every meal. She eats it straight from the container. She may even pour it in her cereal for breakfast. I'm not sure.
But she looooves that dressing. And although I'm not as passionate about the dressing as Livi is, I gotta hand it to her, it is pretty dang good.
It's got tang, sweetness, and spice. Plus, it's super light. Like not the heavy, weigh you down, 5,000 calorie kind of dressing. So, that dressing is what gives this pasta a kick of flavor. And I'm talking about a big kick.
This dish whips together so quickly that you will have dinner on the table, and by dinner, I mean perhaps the easiest and tastiest pasta ever in record timing.  So maybe spaghetti sauce is like two minutes quicker. But this flavor beats marinara any day.
Enjoy!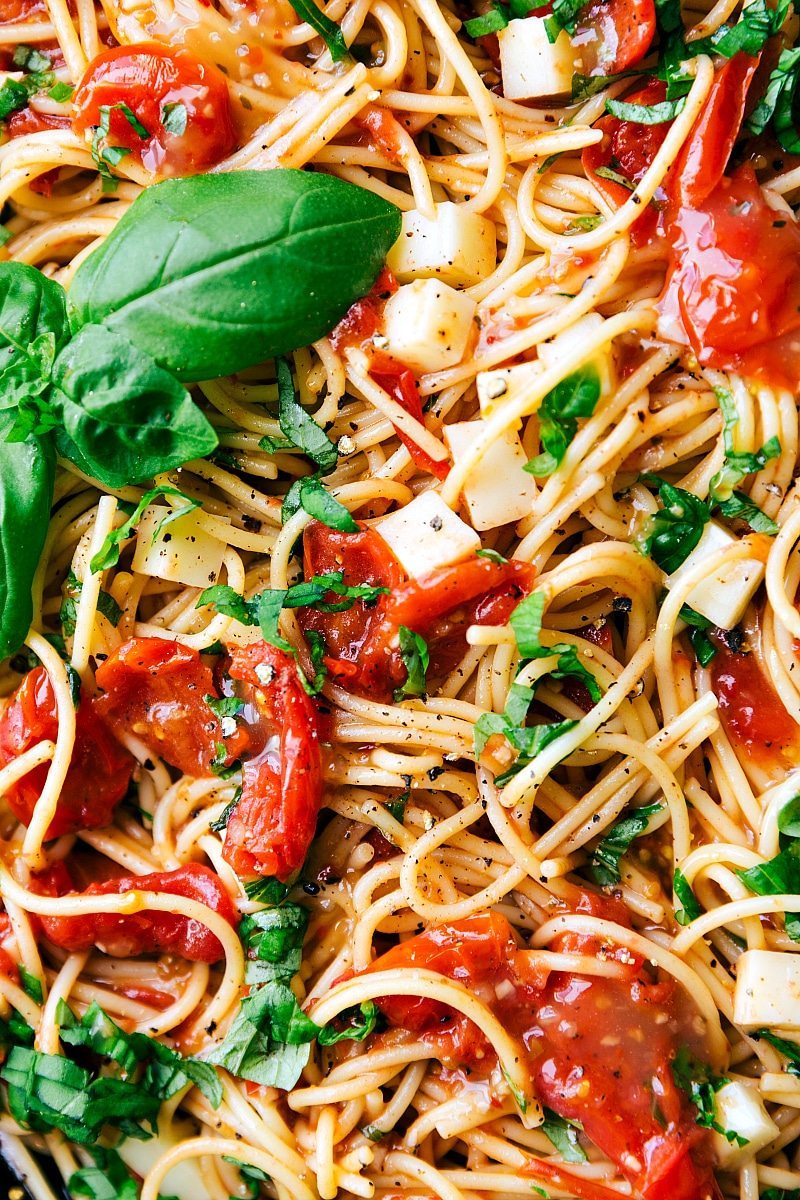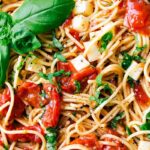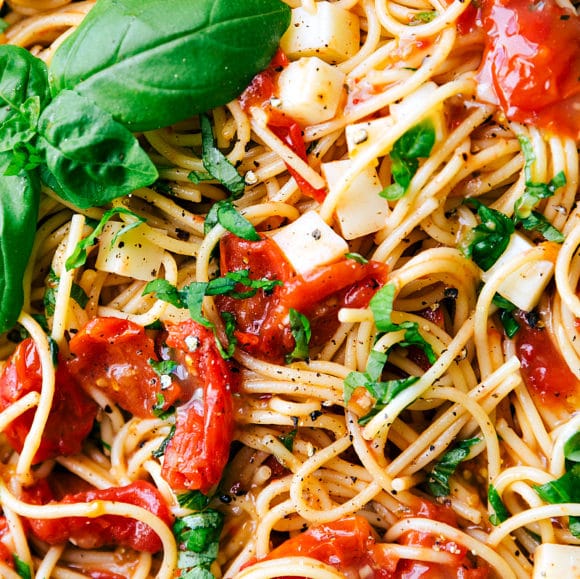 Italian Caprese Pasta
Ingredients
1/2

pound

angel hair pasta or thin spaghetti

uncooked

3

tablespoons

olive oil

1

small

yellow onion

very finely chopped

2

teaspoons

mined garlic

3/4

cup

Zesty Italian dressing

separated, fat-free works great

2 and 1/2

cups

cherry tomatoes

halved or quartered

1/2

cup

fresh basil

thinly sliced or chopped

3/4

cup

mozzarella cheese

chopped into small pieces

Optional: salt and pepper

to taste (I use 1 teaspoon salt and 1/4 teaspoon pepper)

Optional: red pepper flakes
Instructions
Cook the pasta according to package directions.

Meanwhile, heat the olive oil in a large nonstick skillet on medium-high heat. Add onions and cook and stir until translucent. Add in the garlic and stir until fragrant. Add in 1/2 cup of the dressing and cherry tomatoes and cook for about 5-6 minutes, stirring occasionally.

As the tomatoes cook and soften, smash them with the back of a wooden spoon. Continue to cook until the tomatoes make a chunky style sauce. (About 4-6 minutes) Add in the salt and pepper.

Drain the pasta and toss with the tomato mixture.

Add in the fresh basil. Season with additional salt and pepper if desired. Add remaining 1/4 cup of the dressing here and toss everything together. Add in the mozzarella cheese, chopped basil, and red pepper flakes if desired.
 Craving more pasta?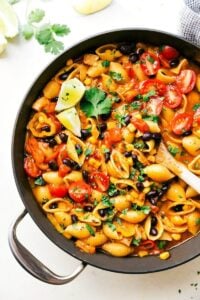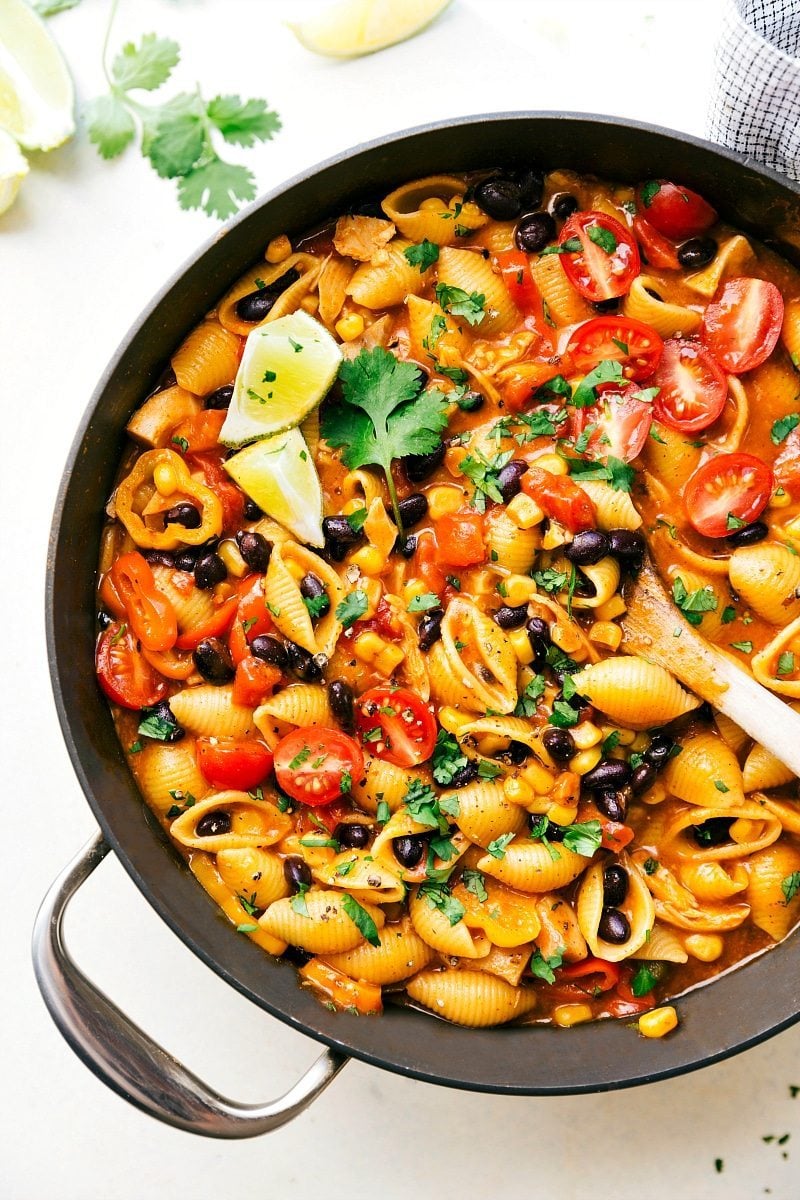 One Skillet Chicken Enchilada Pasta