Santa's veggie train with Marzetti dips is the perfect healthy and family-friendly appetizer this holiday season!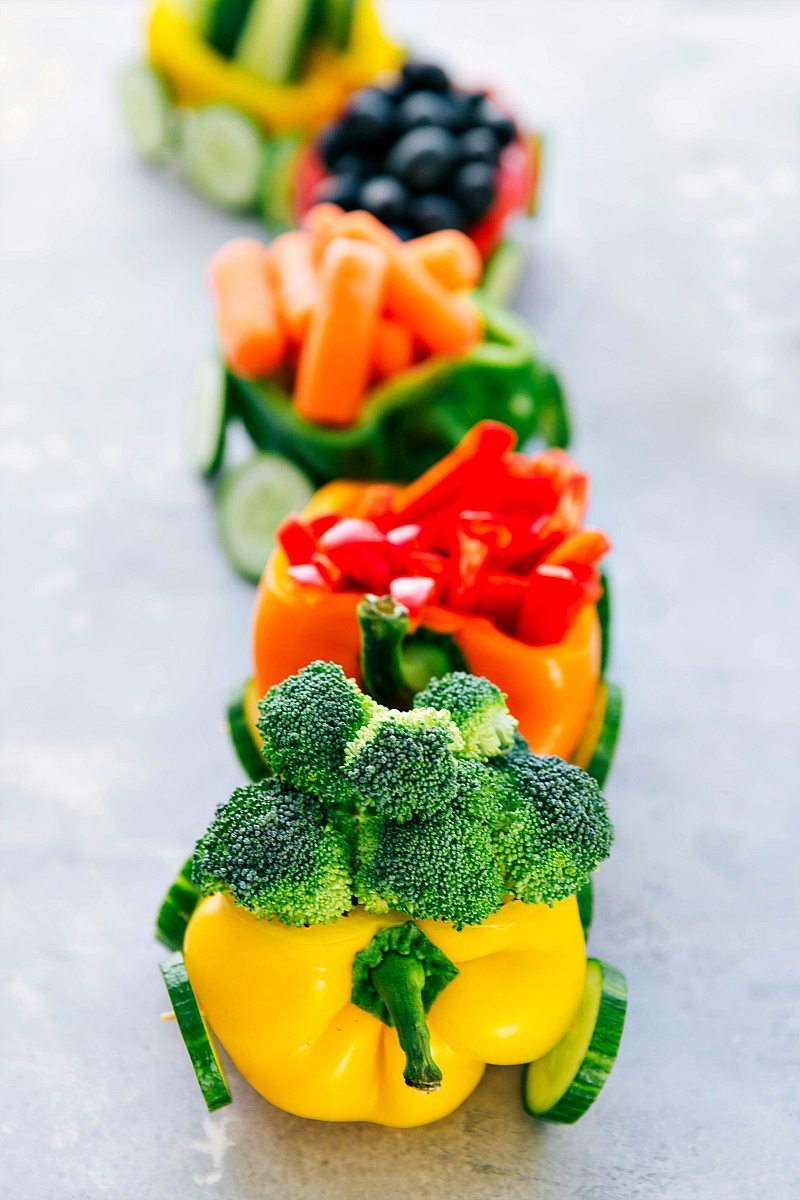 While making gingerbread houses is a far more traditional December activity, we made these "Santa Veggie Trains" with Marzetti dips and the kids seriously loved them just as much, if not more! And while the boys *may or may not* have eaten cookie dough for lunch today, I'm taking their affinity for these veggie trains as a major December win.
Here's the thing — my toddler would honestly pick veggies and dip over gingerbread houses any day and I'm not exaggerating here. A few weeks ago he saw a pre-made veggie platter at the store and begged me to get it. At first I said, "No, you won't finish it," but I ended up caving since, he was begging for VEGGIES after-all.
In two days, he finished the ENTIRE veggie tray all by himself and begged me for another one.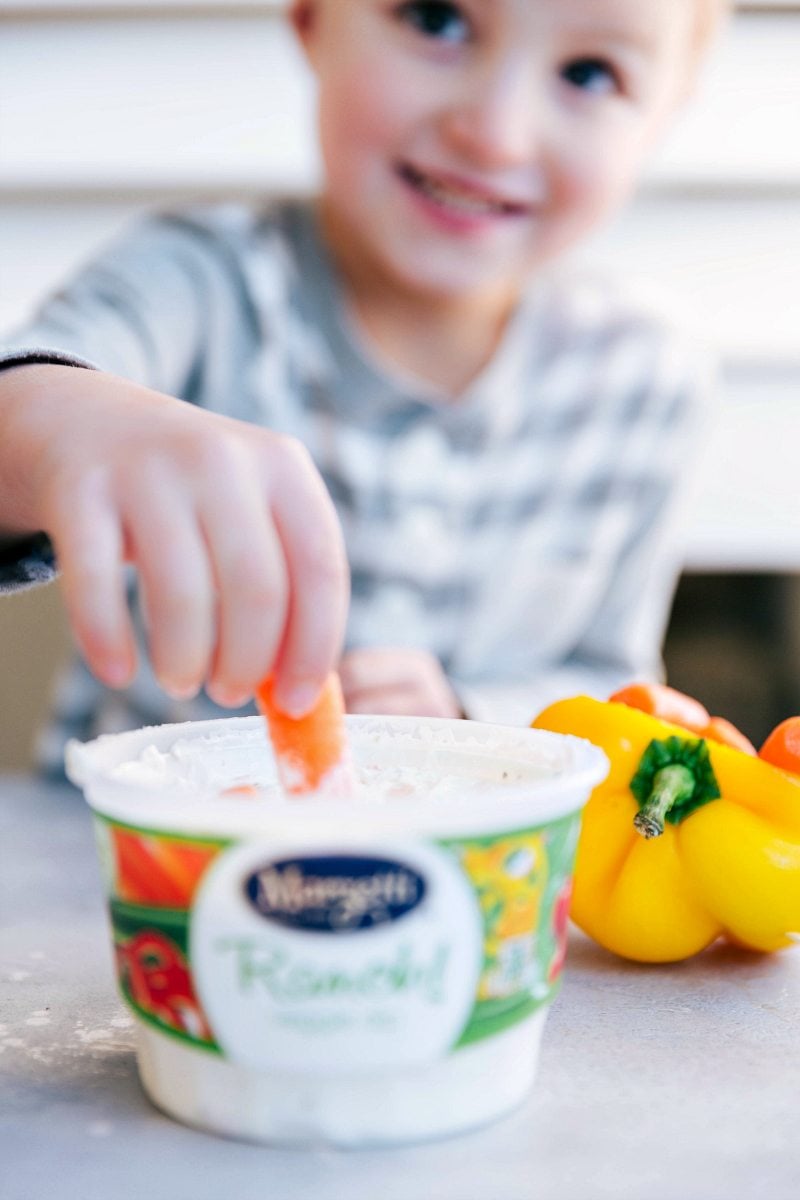 That's when I had the idea to make these Santa veggie trains together and it's definitely going to be a holiday tradition now. The boys and I had a blast making our trains and even more fun dipping them in Marzetti® Ranch dip and eating them!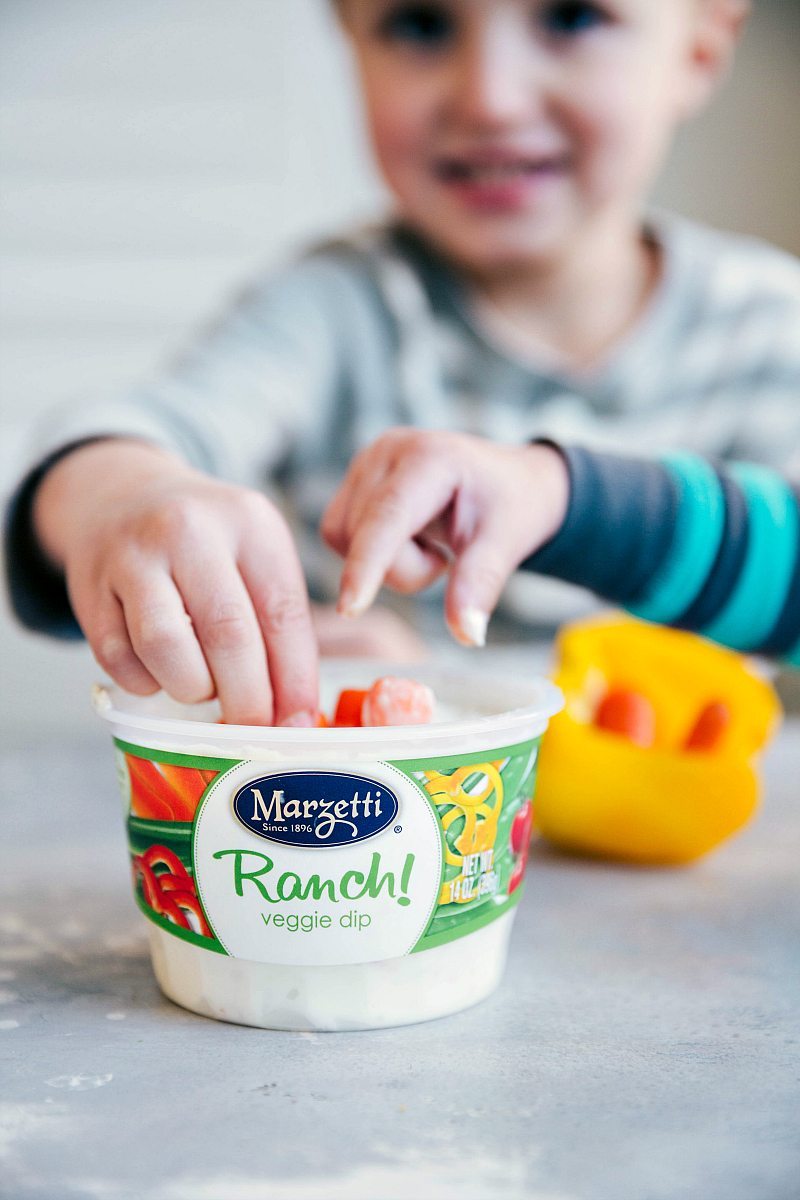 For the past three years now, I've shared fun ideas using Marzetti® Veggie Dips because they are hands-down our favorite store-bought dips. They make holiday entertaining so much easier and less stressful WITHOUT sacrificing taste, flavor, or texture.
My absolute favorite dip is the Marzetti® Southwest Ranch Veggie Dip and my kiddos adore the Marzetti® Ranch Veggie Dip — these dips are thick, creamy, and rich. They are truly the perfect complement to veggies!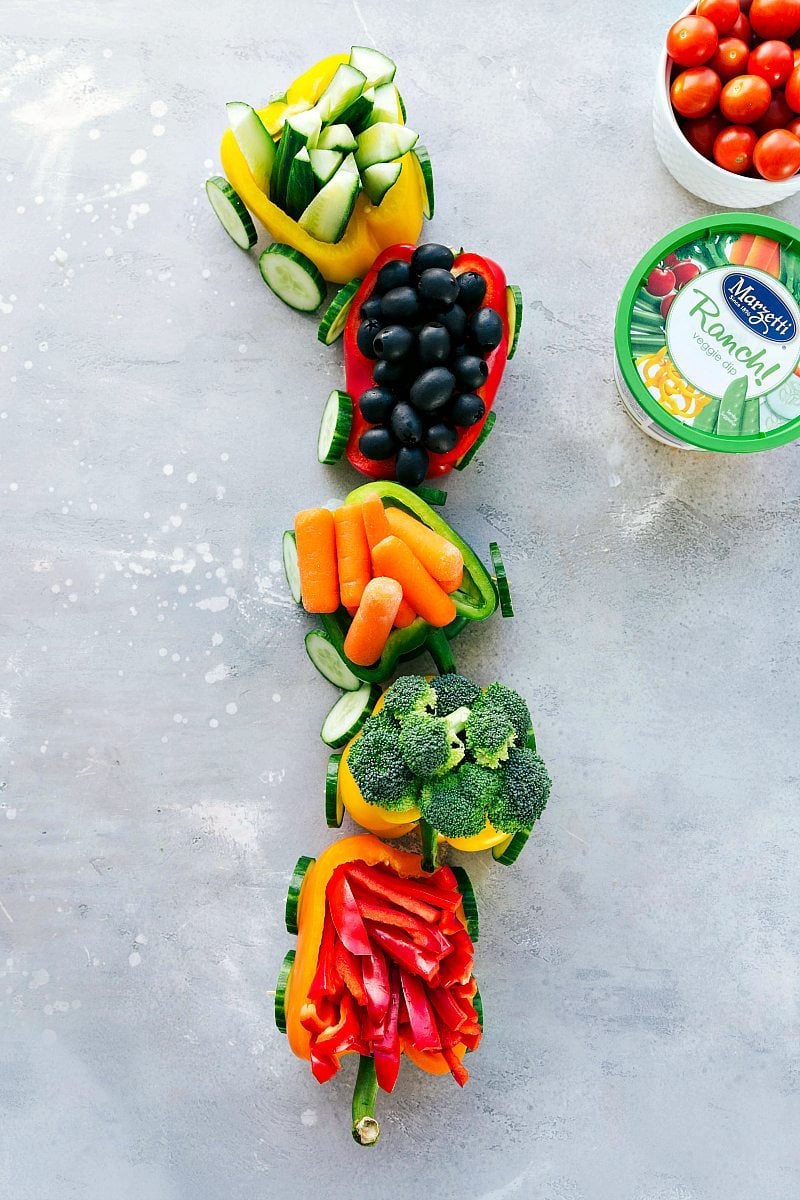 Congrats to Morgan Bingham for winning this giveaway!
More Holiday Appetizers:
Pistachio Crusted Goat Cheeseball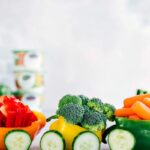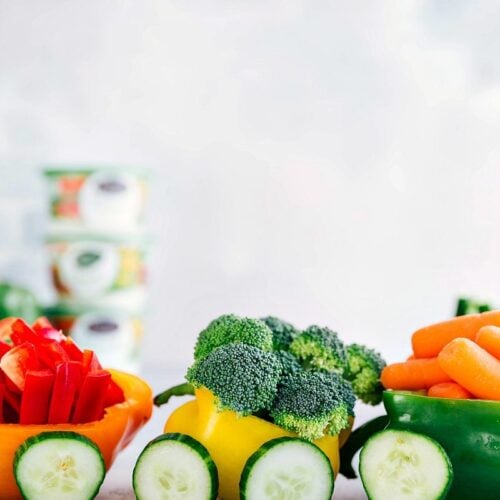 Santa Veggie Trains
Santa's veggie train is the perfect healthy and family-friendly appetizer this holiday season!
Ingredients
4-5

bell peppers in a variety of colors

1

English cucumber,

coined

Toothpicks

Veggies to fill up the pepper "trains" such as carrots, cherry tomatoes, cucumbers, celery, olives, mushrooms,

Your favorite Marzetti Veggie Dips: such as Ranch, Dill, Light Dill, Light Ranch, Southwest Ranch, and/or Blue Cheese
Instructions
Wash and dry the veggies.

Lay the bell peppers down and vertically slice the top 1/3 of the pepper off (slice straight down in front of the stem). Cut out the ribs and remove the seeds. Discard.

Slice an English cucumber into even sized coins and then attach 4 cucumber "coins" to each corner of the bell pepper to resemble wheels. Repeat until you have as many trains as you want.

Add your favorite washed and cut veggies to the bell pepper trains. Serve with your favorite Marzetti Veggie Dips.

Place the trains on a platter with each stem facing the pepper in front.

Platter best made within 1-2 hours of serving. Keep chilled and covered in the fridge.

Recipe Notes
Nutrition Facts will vary depending on how many trains are made, what veggies are used, and what/how much of the dips are used.
This is a sponsored conversation written by me on behalf of Marzetti Veggie Dips. The opinions and text are all mine.