A simple and quick "loaded baked potato" dip. All the fillings you'd load into a baked potato are in an easy appetizer form.
I definitely have a soft-spot for a mega-loaded baked potato. We used to have them a lot growing up. My siblings and I loved piling all the toppings we could fit inside a potato. Tons of sour cream, the biggest handful of cheddar cheese, allll the pepper, and about a million green onions all on a hot potato = pure bliss.
So when my friends at Food Should Taste Good asked if I wanted to collaborate and create an appetizer recipe for Cinco de Mayo (tomorrow! whattttt??? how is it already MAY?), I thought it would be so fun to take one of my favorite meals and turn it into an appetizer. Dipping chips and veggies into the toppings of a baked potato may just be one of the best recipe ideas ever.
I made an appetizer last summer using Food Should Taste Good chips and since eating so many varieties last year, they've been constantly stocked in my pantry. We love the great and sophisticated taste these chips have while also having such normal ingredients. Also they are gluten-free and non-GMO. ??
Since last summer, they've come out with a new variety of chips: Jalapeno Cheddar Tortilla Chips which I highly recommend with this dip. They are a little spicy, packed with flavor, and the perfect complement to a mild potato dip!
This dip recipe has simple ingredients and its mostly comprised of exactly what you would load into a potato. I added a jalapeno for a little heat, but we've also made it without that addition and it's delicious. If you like the heat, spice, and flavor of jalapenos you'll love it in this dip!
Loaded Baked Potato Dip
Servings
:
8
-10 appetizer servings
Ingredients
5

strips hardwood smoked bacon

1

small jalapeño

finely chopped, optional

1

package (8 ounces)

cream cheese

full-fat

1

cup

sour cream

I used reduced-fat

1

package (1 ounce)

ranch seasoning and dressing mix

dry, do not prepare

1 and 1/2

cups

extra sharp cheddar cheese

freshly grated

1/4

cup

green onions

sliced

1/2

teaspoon

freshly cracked pepper
What to dip in it:
Food Should Taste Good Jalapeno Cheddar Tortilla Chips

Food Should Taste Good Cantina Tortilla Chips

Celery sticks

Carrot Sticks, Red pepper sticks
Instructions
In a skillet over medium heat, cook the bacon strips until crispy.

Drain on a paper towel lined plate and dab off any additional grease.

Wearing gloves, remove the seeds and finely chop the jalapeño. Saute the jalapeño in the bacon grease for 2-3 minutes or until tender. Remove and dab with paper towel.

In a medium-sized, microwave-safe bowl, place the cream cheese. Soften in the microwave until easily stirred.

Using hand mixers, beat the softened cream cheese until smooth. Beat in the sour cream and the DRY ranch mix (do not prepare the mix.)

Stir in the cheddar cheese, green onions, and freshly cracked pepper.

Crumble up the bacon and stir in the bacon OR save the bacon and add right before serving if you want it to keep some of the crunch.

Chill in the fridge for at least 1 hour before serving.*

Serve with Food Should Taste Good Jalapeno Cheddar Tortilla Chips, Food Should Taste Good Cantina Tortilla Chips, celery sticks, red pepper sticks, carrots, etc.
Recipe Notes
*This dip tastes even better after sitting in the fridge for a few hours and allowing the flavors to meld.
More delicious dips: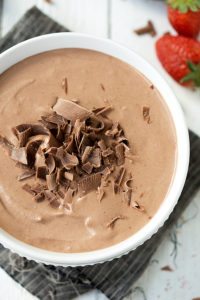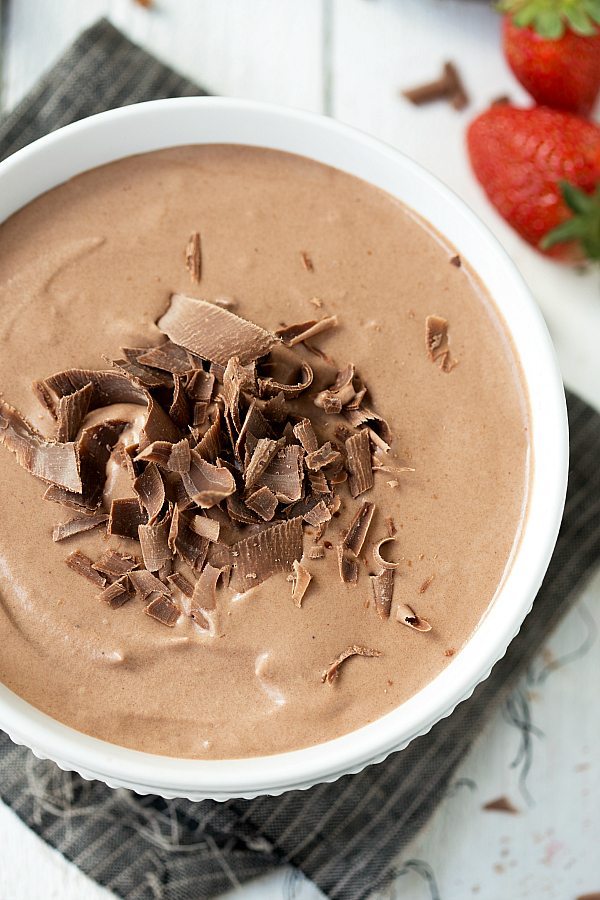 Greek Yogurt Brownie Batter Dip
This recipe has been written in collaboration with Food Should Taste Good and as always, all opinions are my own. Thanks for letting me work with the brands I love to keep this blog going!