Delicious dairy-free and vegan cupcakes.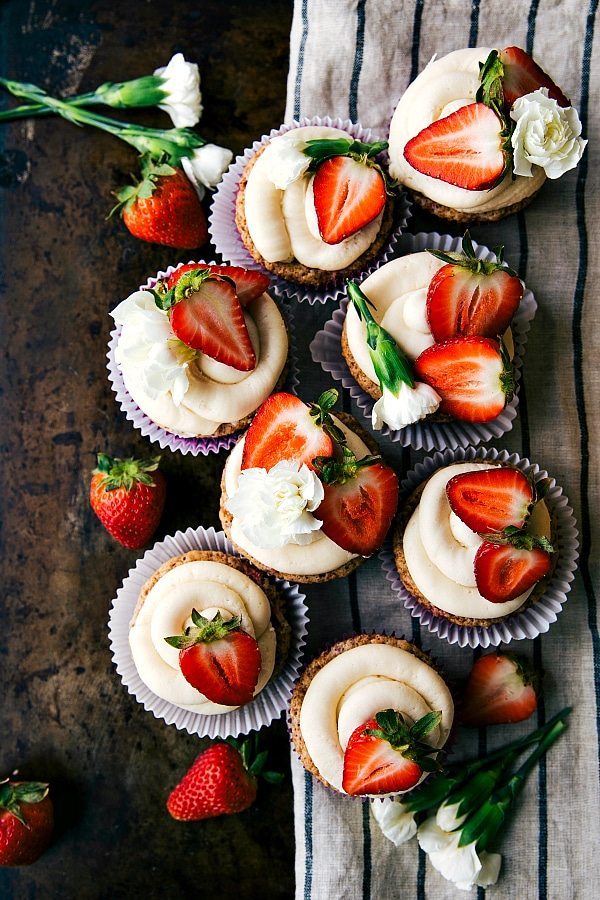 The toddler is fiiiiinally transitioning from his crib to a "big boy bed" as we've affectionately named it. With the transition has come quite a few melt-downs in the middle of the night out of fear of being in a completely new environment. He also hasn't quite discovered yet that, unlike his crib, he is very able to get out of bed by himself. Instead he will yell "mama," cry, or scream when he's done with a nap or awake for the day.
(The husband and I get a good laugh over the fact that he thinks I have to get him out of his bed just like I would always get him out of his crib.)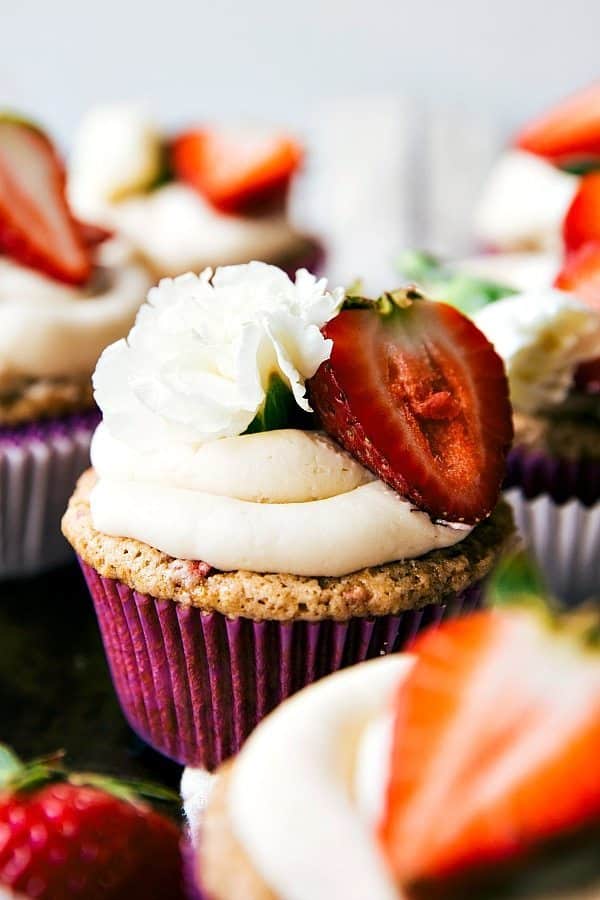 Anyways the other night I was awoken up to him crying. In a half-sleep daze I didn't turn on any lights or grab my glasses (I'm basically blind without them) and rushed to his room. I keep those hallways very clutter free, so I didn't even think there would be something in my way. However, apparently I'd missed the toddler moving his large plastic car into the hallway which I ran straight into, tripped onto, and landed completely face first on the floor.
In a matter of minutes, the whole household was awake, because let me tell you, I do not handle unexpected 2-in-the-morning pain well. Or I suppose really any pain for that matter. A few screams and the husband was there, the baby was up and screaming, and the toddler was even more freaked out than before. At least the screams weren't completely in vain as I do have some pretty great bruises, a swollen ankle, and a cut on my foot to show for it.
All of which called for a lazy next day with lots of experimenting on making some delicious vegan cupcakes. Packed with fresh strawberries of course! Please, make some and send me a few along with some advice on getting a toddler completely OK in a "big boy bed" and potty trained. Any and all advice welcome!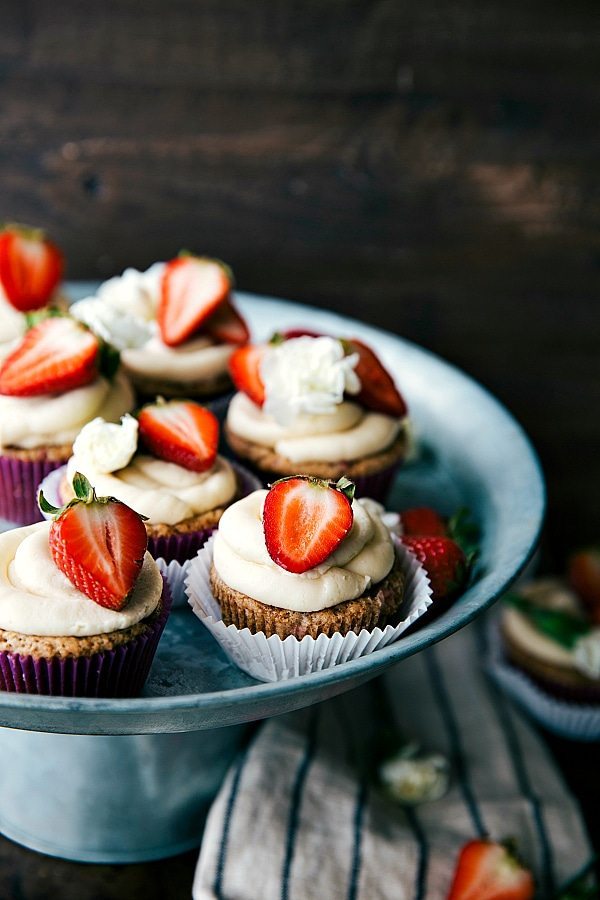 So let's talk a little bit about these cupcakes because I'm pretty excited about the recipe!
It was a bit of a challenge for me to create a dairy free cupcake since I usually load cupcakes and baked goods with all kinds of dairy — especially Greek yogurt! And eggs are pretty much always in my baked goods. Since I get quite a few comments from readers looking for dairy free baked goods, I thought this was a good place to start my experimenting!
These cupcakes are not overly sweet and have a nice burst of strawberry flavor. I also use some almond extract in the batter and the frosting which is a great complement to the strawberry flavor.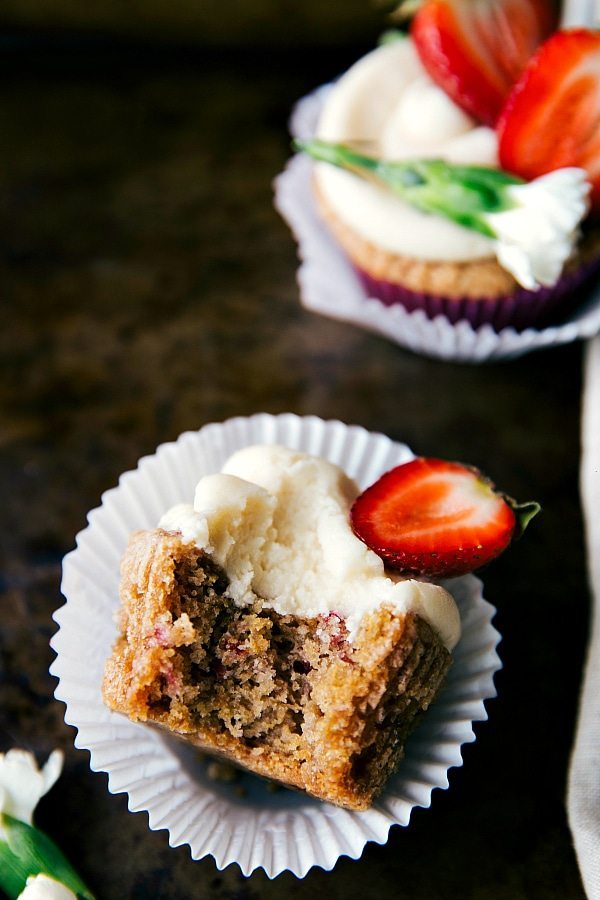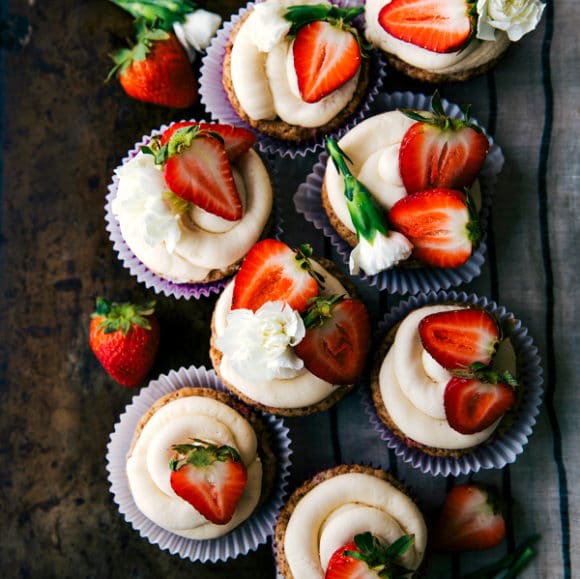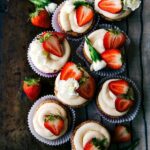 Vegan Cupcakes
Delicious dairy-free and vegan cupcakes.
Servings
:
15
-16 cupcakes
Ingredients
Cupcakes
1

cup

coarsely chopped strawberries

1/2

cup

melted Earth Balance butter

measure when melted

2

teaspoons

vanilla extract

1/2

teaspoon

almond extract

1

cup

white sugar

1

tablespoon

apple cider vinegar

1

teaspoon

baking soda

2

tablespoons

cornstarch

1/4

teaspoon

salt

1 and 3/4

cup

white flour
Frosting
1/2

cup

Earth Balance Butter

1 & 1/2 to 2

cups

powdered sugar

1

teaspoon

vanilla extract

1/2

teaspoon

almond extract

1-2

teaspoons

vanilla almond milk

Optional: extra strawberries for garnish
Instructions
Preheat the oven to 350 degrees F.

Grease a muffin tin with nonstick spray, fill with muffin liners, and then lightly grease the liners.

In a blender or food processor, pulse the chopped strawberries a few times to get a thick puree.

Add to a bowl with butter. Melt the butter, measure it in melted form to reach 1/2 cup, and then let cool to room temperature.

Add in the vanilla extract, almond extract, sugar, and apple cider vinegar.

In another bowl add the baking soda, cornstarch, salt and flour. Stir.

Add wet to dry and mix until combined. Fill the muffin cavities 2/3rds the way full and then bake for 20-25 minutes or until a toothpick comes out clean when inserted into the center. Remove and allow to completely cool.

Meanwhile, prepare the frosting by beating straight out of the fridge butter with 1 cup powdered sugar until smooth. Add in the extracts and 1/2 to 1 more cup of powdered sugar (more powdered sugar for a thicker frosting and less for a lighter frosting). Beat until smooth slowly adding milk as needed to get to the right consistency.

Frost the cupcakes and garnish with a sliced strawberry if desired.