A delicious restaurant quality chicken and spinach gnocchi made all in ONE skillet!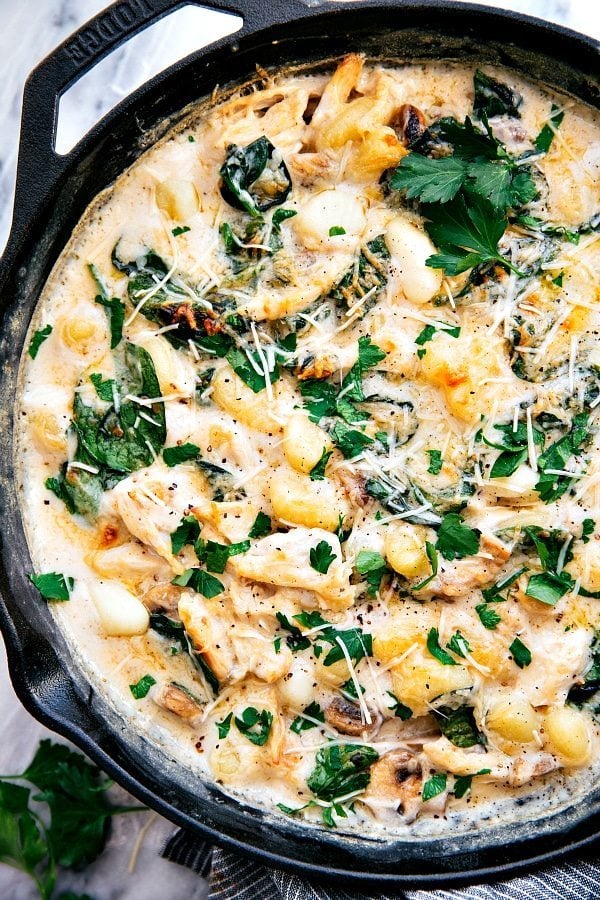 Okay so the big question each year (okay not really a "big" question, but stay with me here..) stay in or go out for Valentine's Day? If you are going out, then you will need this recipe the day AFTER Valentine's Day and if you are staying in then you need this recipe for Valentine's Day. ?
But really, this is a meal dressed to impress and it's relatively very low effort. The total hands-on prep time you are looking at about 20 minutes, MAX 25 minutes.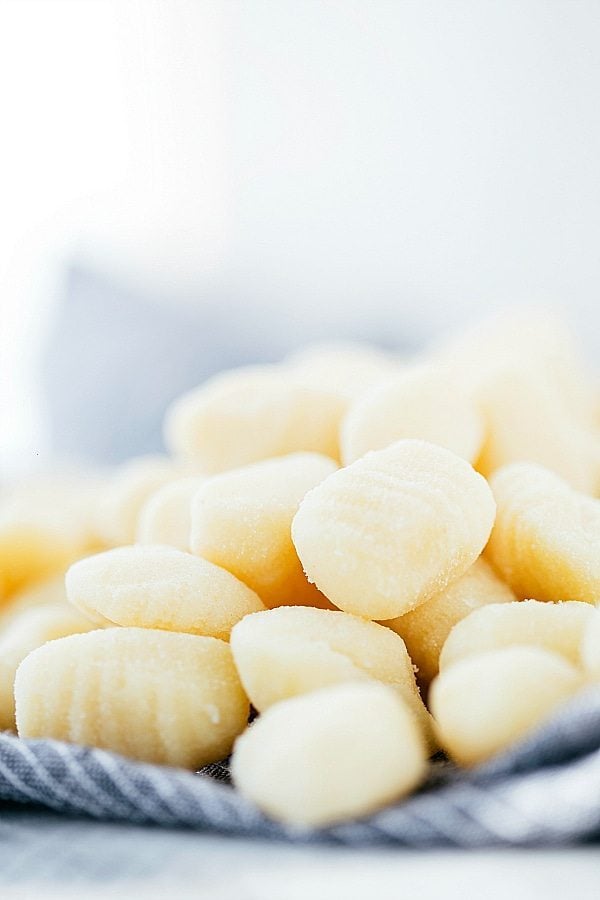 This kind of kitchen wizardry does have a slight secret though…and it's called a rotisserie chicken. Also known as my new favorite way to make a last minute dinner taste like a dinner you've slaved over for hours. A sort of bad thing has happened and that is called getting into the habit of buying all the rotisserie chickens, adding my own twist to it, and calling that dinner. And then a couple of weeks ago, I found out that my local grocery store also sells rotisserie chicken meat already chopped up in a nice handy little container. Bad because it comes out to be about $6-7 a pound ?.
So it's not a dinner hack I'll not use all that often, but it sure is SO nice for busy days when you are in a constant hurry but still want a home-cooked meal. And when all this dinner requires is making a quick homemade cream sauce and then tossing the rotisserie chicken pieces, spinach, and gnocchi in that cream sauce to get baked? Yeah, it sure does feel like the kind of kitchen wizardry I want to repeat every single night! ??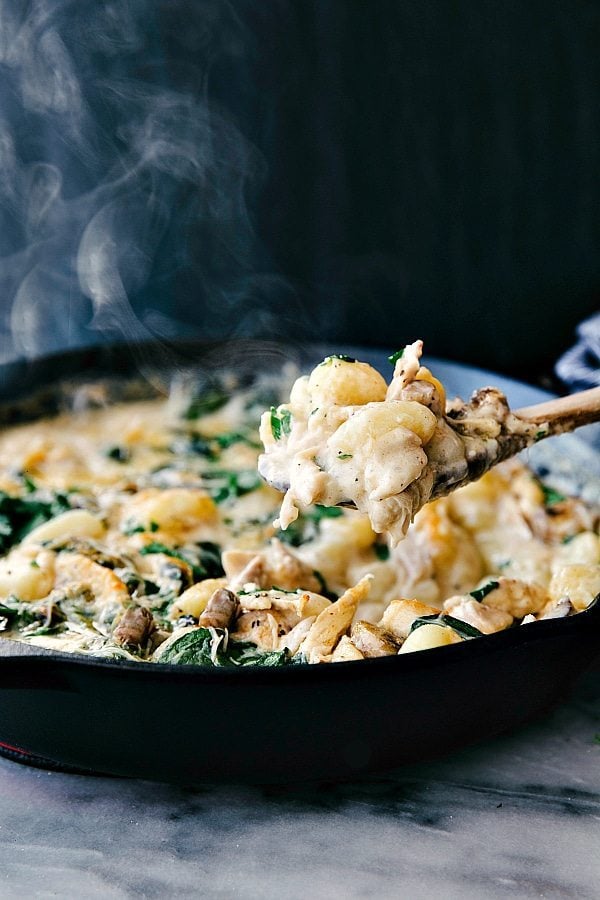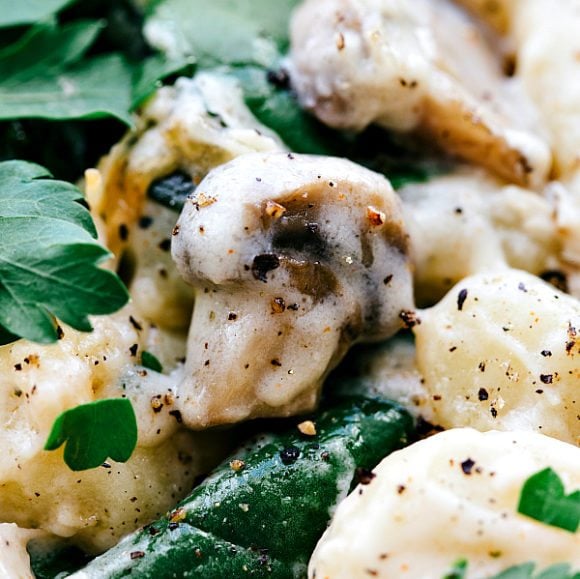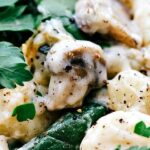 One Skillet Chicken and Spinach Gnocchi
Ingredients
1

tablespoon

olive oil

2

cups

sliced mushrooms

1

small yellow onion

chopped

1 and 1/2

teaspoons

minced garlic

4

tablespoons

butter

1/4

cup

white flour

2

teaspoons

chicken seasoning

Salt and pepper

1/4

teaspoon

ground cayenne pepper

optional

2

cups

milk

(2% or whole. 1% works as a lighter but less creamy meal)

1 and 1/4

cups

chicken broth

1 package

(16 ounces)

gnocchi

2

cups

prepared rotisserie chicken

2

cups

spinach

1/2

cup

parmesan cheese

Optional: fresh parsley, salt and pepper
Instructions
Move a rack in your oven to the upper third of the oven and then preheat to 425 degrees F.

Place a large oven-safe skillet (I use a 12 inch lodge skillet) on the stove over medium-high heat. Pour in the olive oil.

Add in the mushrooms and chopped onion and stir until the onion is transparent and mushrooms lightly browned or about 5-6 minutes. Add in the garlic and stir for another 30 seconds. Remove to a small bowl or plate and quickly wipe out the skillet.

Place the butter in the skillet and melt. Gradually whisk in the flour until smooth, and continue cooking, whisking constantly for about 3 minutes. Add in the chicken seasoning, about 1/2 teaspoon salt, 1/4 teaspoon pepper, and cayenne pepper if desired.

Very gradually whisk in the milk and chicken broth until the mixture is smooth. While whisking constantly allow the mixture to thicken (about 5 minutes).

Add in the prepared chicken (remove skin and bones and shred or cut into small pieces OR use prepared rotisserie chicken that has already been cut into pieces), gnocchi (uncooked), cooked mushrooms and onions mixture, and spinach. Stir until all is coated.

Top with Parmesan cheese and place in the oven.

Bake for 17-22 minutes. If desired, turn on the broiler and then broil for another 2-3 minutes for a delicious crispy top.

Remove from the heat, top with additional salt, pepper, and some chopped fresh parsley if desired. Enjoy immediately.