This Mexican pasta salad is packed with veggies, beans, and the most amazing chili-lime dressing!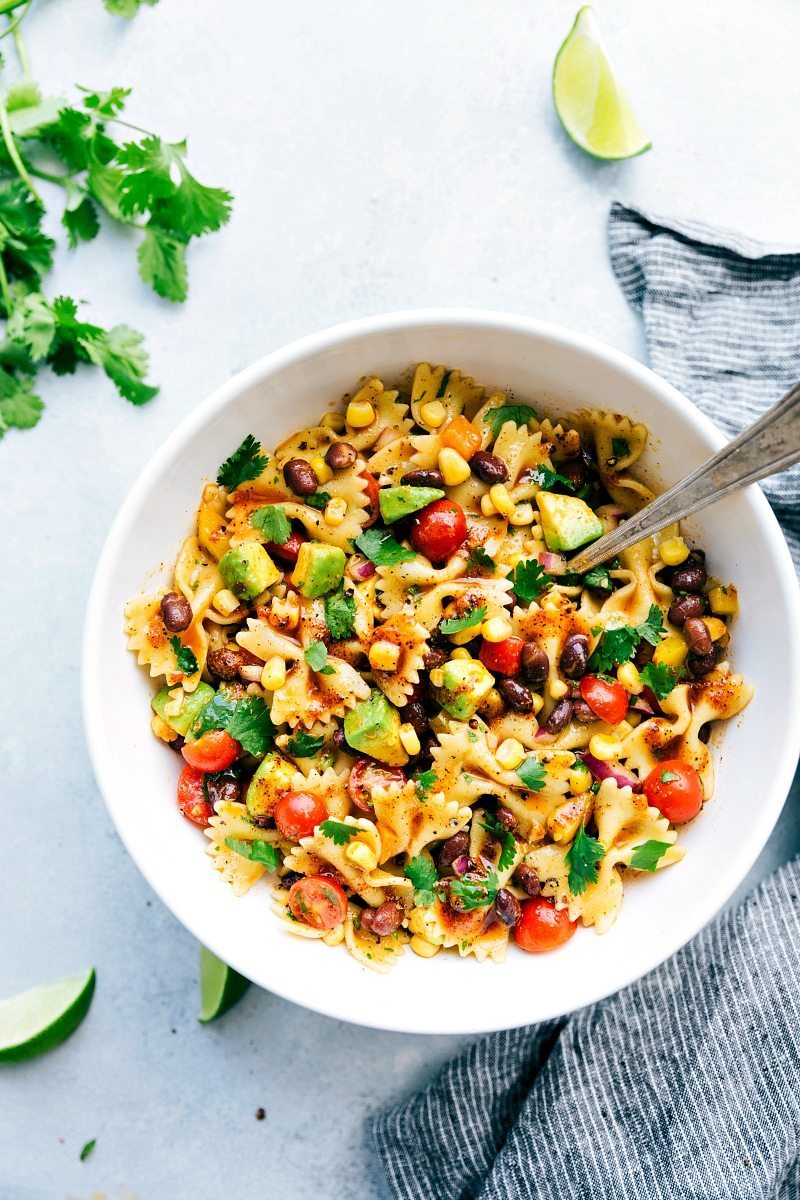 Most pasta salads tend to be on the heavier side with lots of mayo (and trust me, I'm not complaining about those because I LOVE them), but this pasta salad is definitely on the lighter side. It's got a vinegar and olive oil based dressing that tastes so fresh thanks to the lime juice. I promise you will NOT miss the mayo in this salad!
It's got the perfect amount of spice and all the best "Mexican" flavors! Plus it comes together pretty quickly — you don't have all that much veggie chopping and the dressing is just made by shaking ingredients together in a mason jar. This pasta salad is one of my very favorite meals and I hope you all love it too. 🙂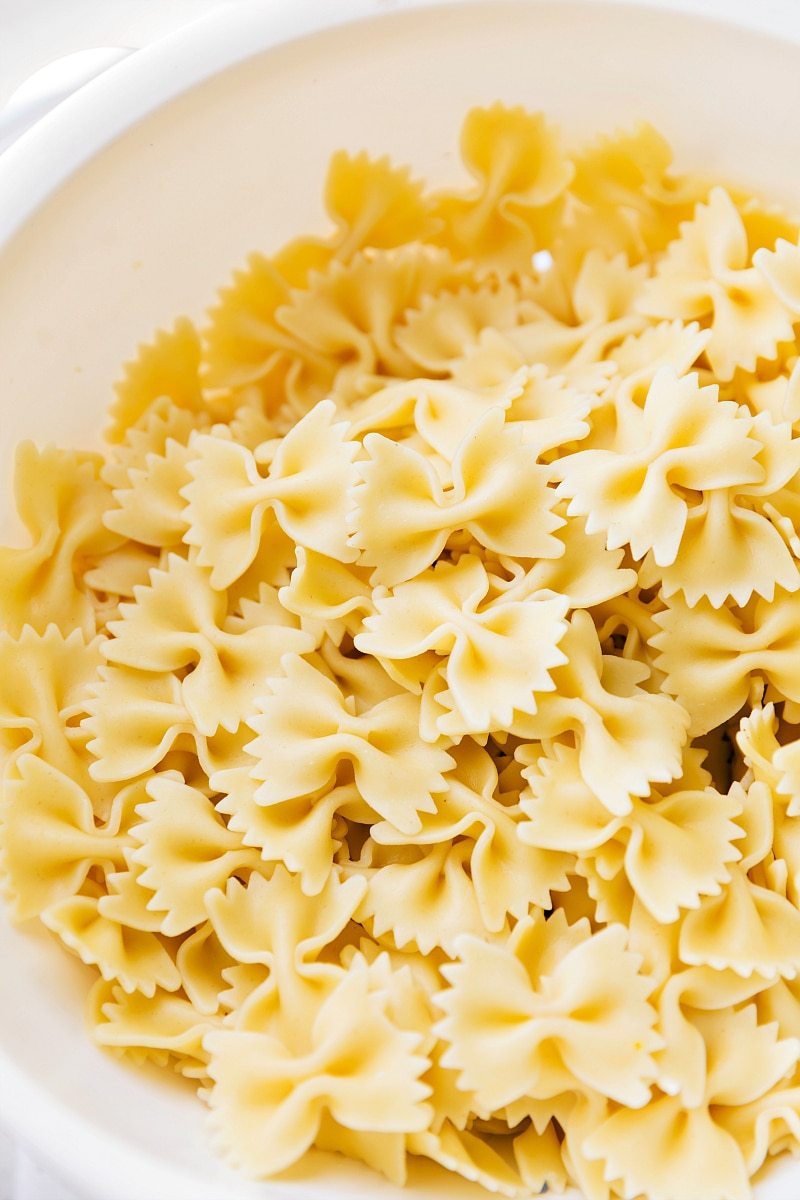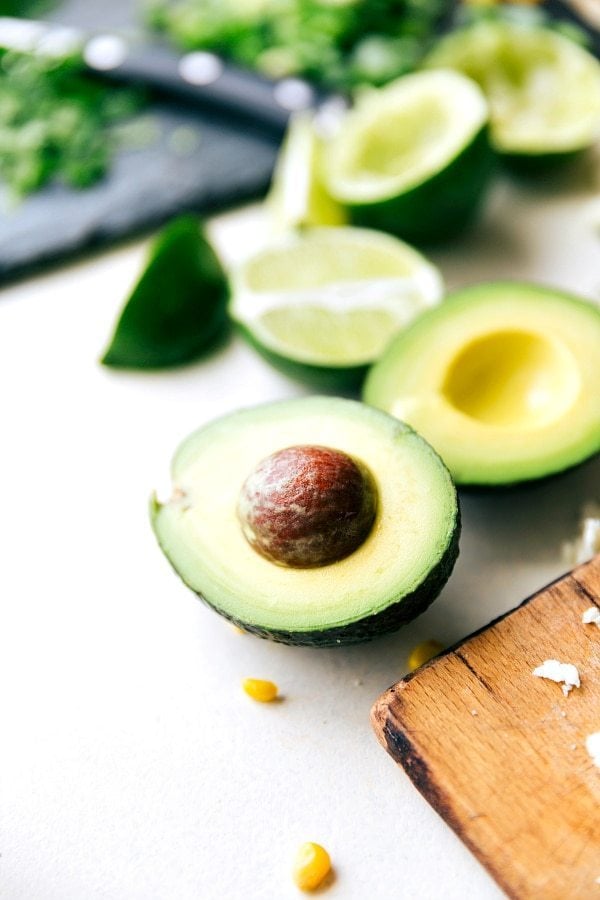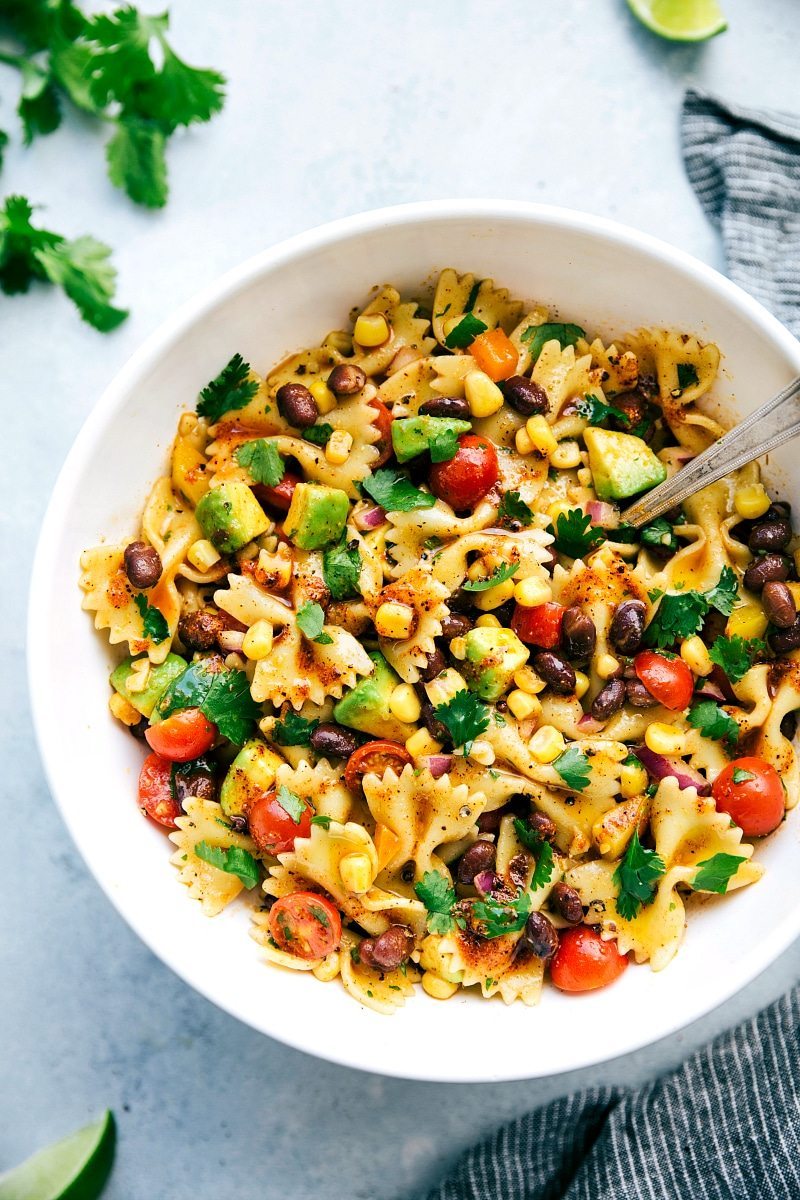 A few notes/tips for this Mexican Pasta Salad:
Pasta: use whatever shape pasta you like best! I'd recommend pasta that is a little smaller and the more texture, the better! The more texture on the pasta, the more it can absorb the dressing and ensure that it gets spread to every section of the pasta.
Prep beforehand: this is a salad that can easily be made ahead of time. If you do want to make it ahead of time, prep the salad and dressing separate and store in airtight containers in the fridge separately. When you're ready to serve toss them together and then add the avocado (and if desired cheese). You want to avoid adding the avocado until just before eating so it stays fresh and green. If you want to enjoy this salad as leftovers, add avocado to just the section you'll be eating.
Toss often: if the pasta salad sits for any length of time, the dressing tends to settle at the bottom.
Tomato cutting hack: if you want to cut your tomatoes quickly, easily, and all at once there's an awesome tomato cutting "hack" I use often. Grab a plate with a lip on the bottom and set it upside down on the table. Place the cherry tomatoes on top and then place another plate (with a lip on the bottom) on top (right side up) of the tomatoes. Gently press the top plate down and using a sharp serrated knife, cut through all of the tomatoes at once. Easy!
Rinse the pasta in cold water: once the pasta has been drained, rinse it in cold water and toss it with a few tablespoons of the dressing. This keeps the pasta from sticking together as it finishes cooling and infuses it with the delicious dressing flavor!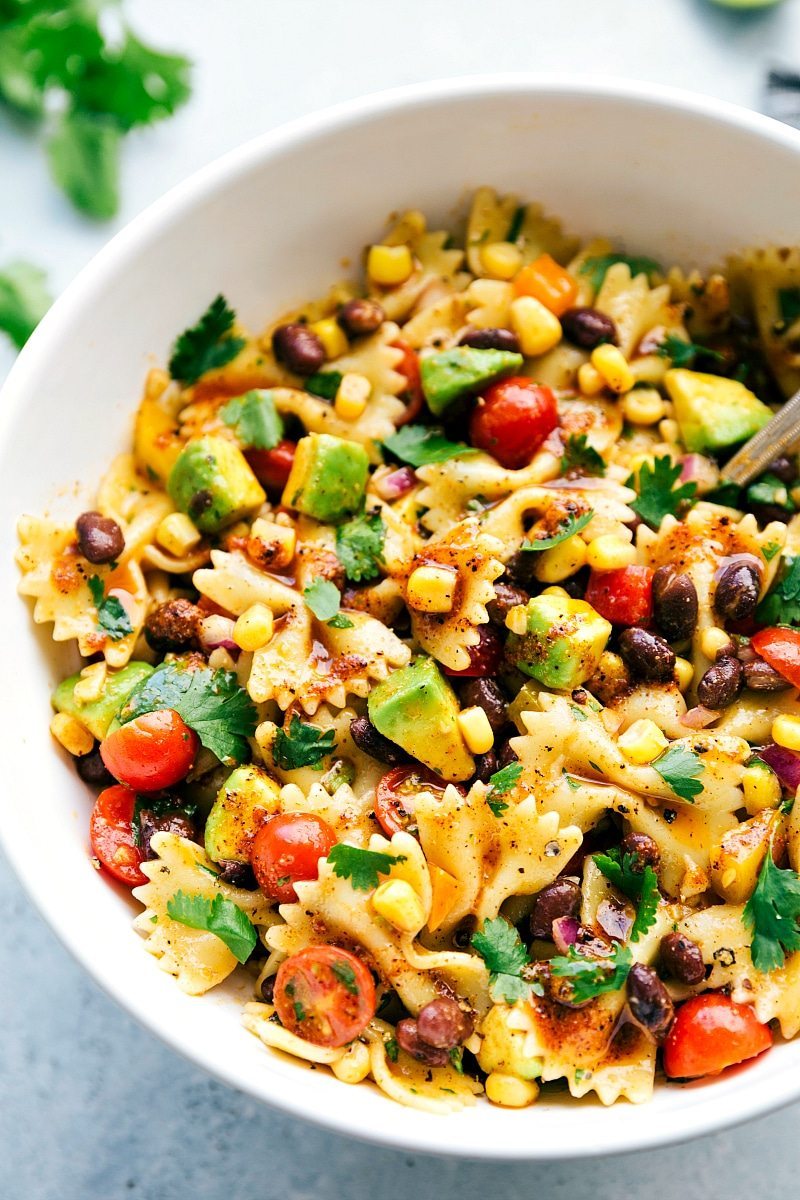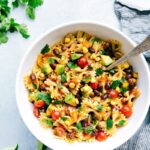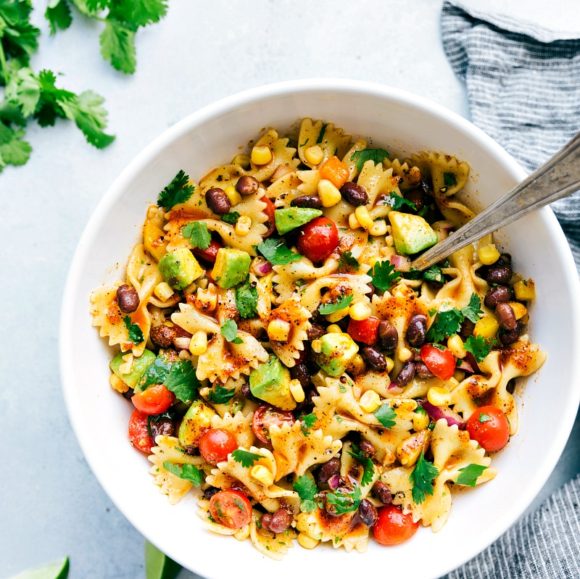 Mexican Pasta Salad
This Mexican pasta salad is packed with veggies, beans, and the most amazing chili-lime dressing!
Ingredients
3 and 1/2

cups

mini farfelle pasta,

measured when dry

1

cup

corn

(fresh preferred, canned ok)

1

cup

black beans

3/4

cup

assorted sweet bell peppers,

chopped (or just 1 bell pepper)

1

cup

cherry tomatoes,

halved

1/4

cup

red onion,

diced

1/4

cup

packed cilantro,

finely chopped, ~1/3 a bunch

1

ripe

avocado,

pit removed and chopped

Optional: cotija or queso fresco cheese
Dressing
3

tablespoons

olive oil

3

tablespoons

rice vinegar

5

tablespoons

squeezed fresh lime juice

1

teaspoon

white sugar

1/4

teaspoon

garlic powder

1

teaspoon

and 1/2 chili powder

1

teaspoon

cumin

1/4

teaspoon

cayenne pepper

1

teaspoon

salt
Instructions
Cook the pasta according to package directions. Drain and rinse in cold water. Optional: toss the pasta in a few tablespoons of the dressing as it finishes cooling!

If using fresh corn, either grill the corn (our favorite way) or boil the corn and then cut off the corn kernels. If grilling the corn, brush vegetable oil and lightly salt + pepper.

Meanwhile, drain and rinse one cup of black beans. Chop up assorted sweet peppers (I used miniature ones, but if you'd rather use just one large one, that works as well). Halve the cherry tomatoes.

Finely chop up the red onion and cilantro.

Stir together the pasta, corn, black beans, sweet peppers, cherry tomatoes, onion, and cilantro. Add avocado last (and only to what you are eating; don't add to any salad you have planned for leftovers). If desired add in the cheese!

In a resealable jar, combine all of the dressing ingredients. Shake until combined. Pour the dressing over the pasta and vegetables. Stir to combine. (You may not want to use all the dressing - so add it slowly)

To make ahead: mix all the ingredients and the dressing separate. Store in airtight containers in the fridge and then combine when ready to eat. Add avocado last!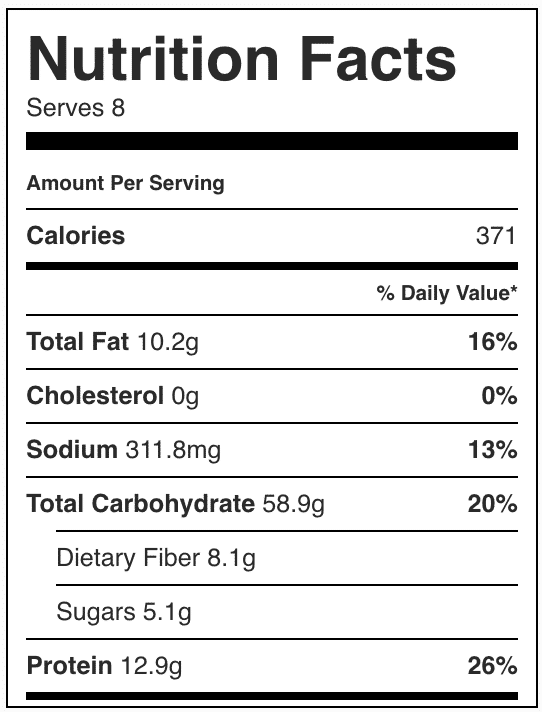 More Salads: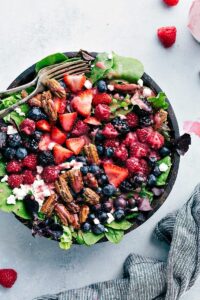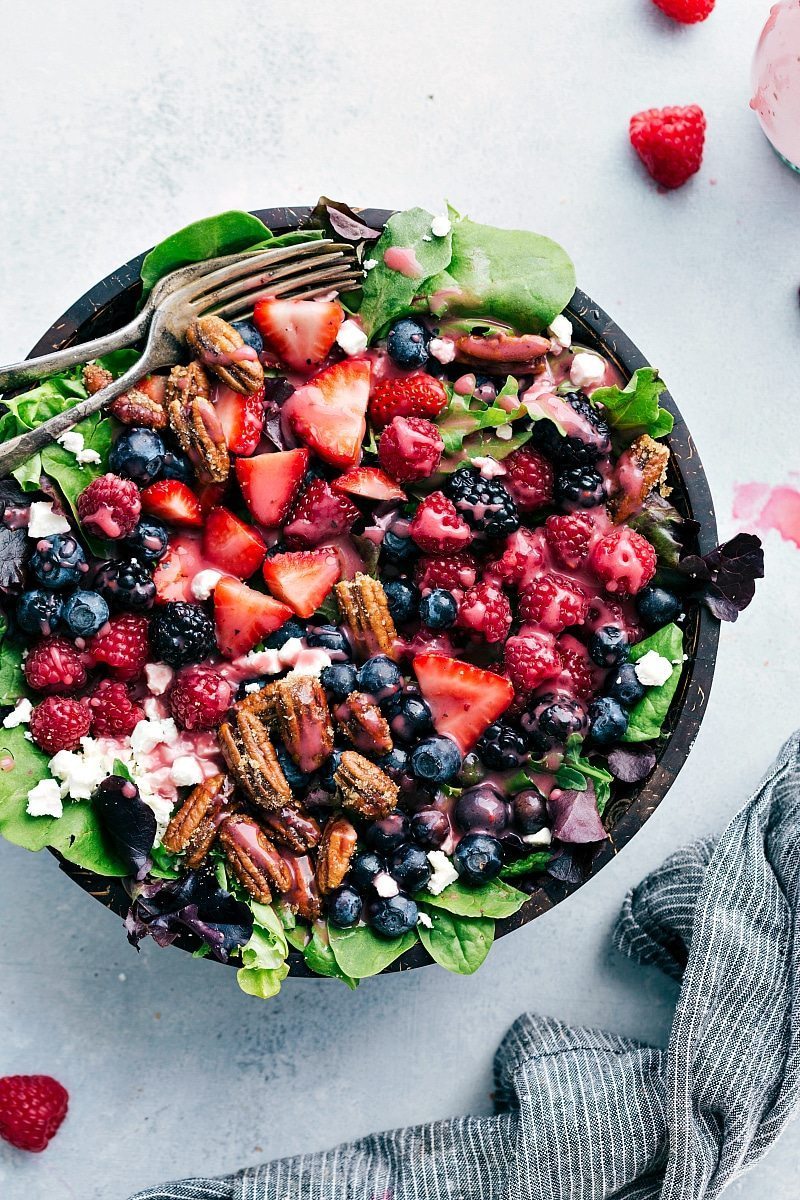 Berry Salad with Raspberry Vinaigrette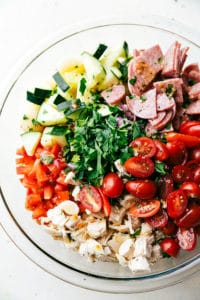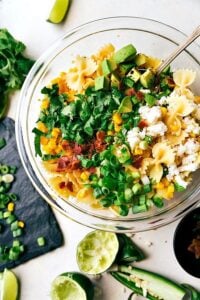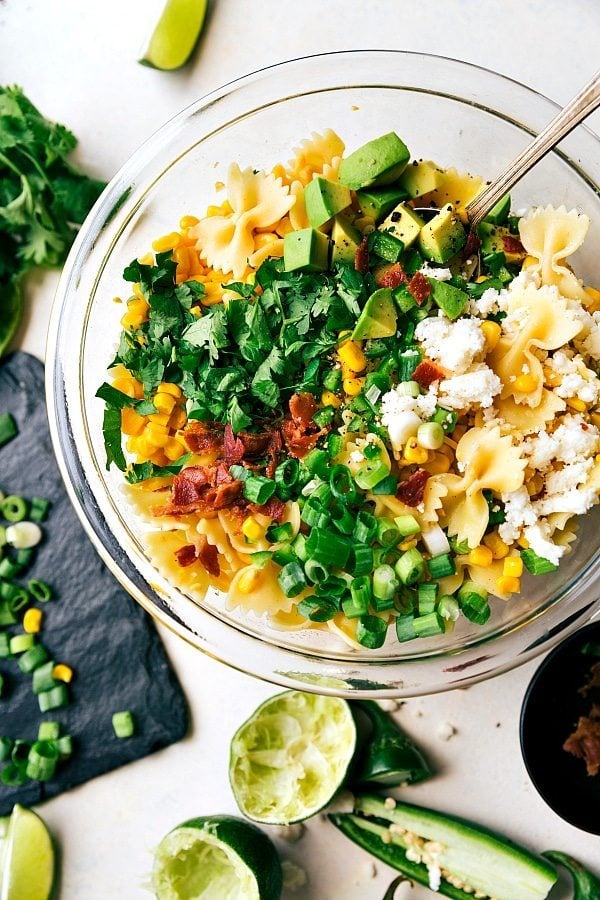 Mexican Street Corn Pasta Salad