Christmas Mason Jar Desserts: M&M Christmas Cookies. Free printable recipe attachment!
video tutorial
This week, I'll be sharing a new Christmas Mason Jar dessert everyday (4 in total). These gifts are so fun to make and even better to receive! It's so helpful to have a dessert pretty much ready to go during the busy holiday season. And the end result of these mason jar treats are some of the best desserts ever! 🙂
Above this text is a quick video overview showing the assembly of the mason jar desserts and also the final treat the mason jar will make. Below are the tools I use to make the mason jar desserts.
For these mason jar desserts, I use: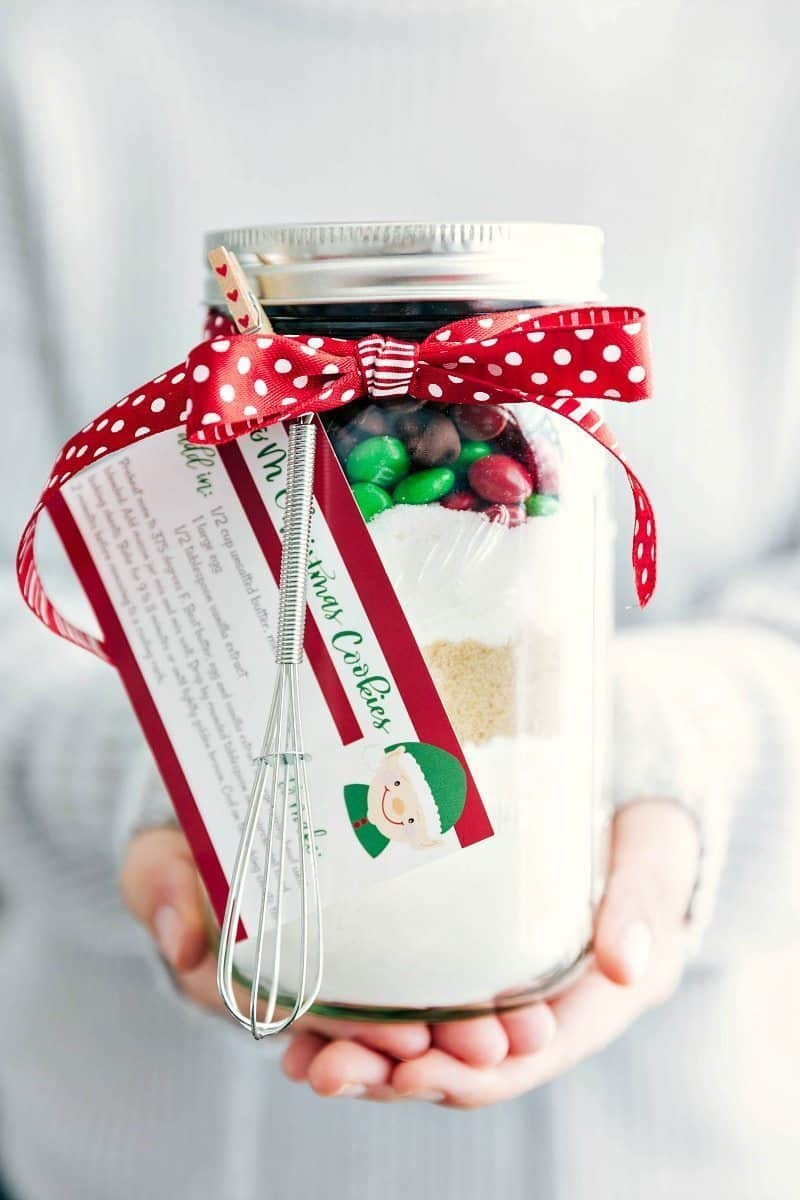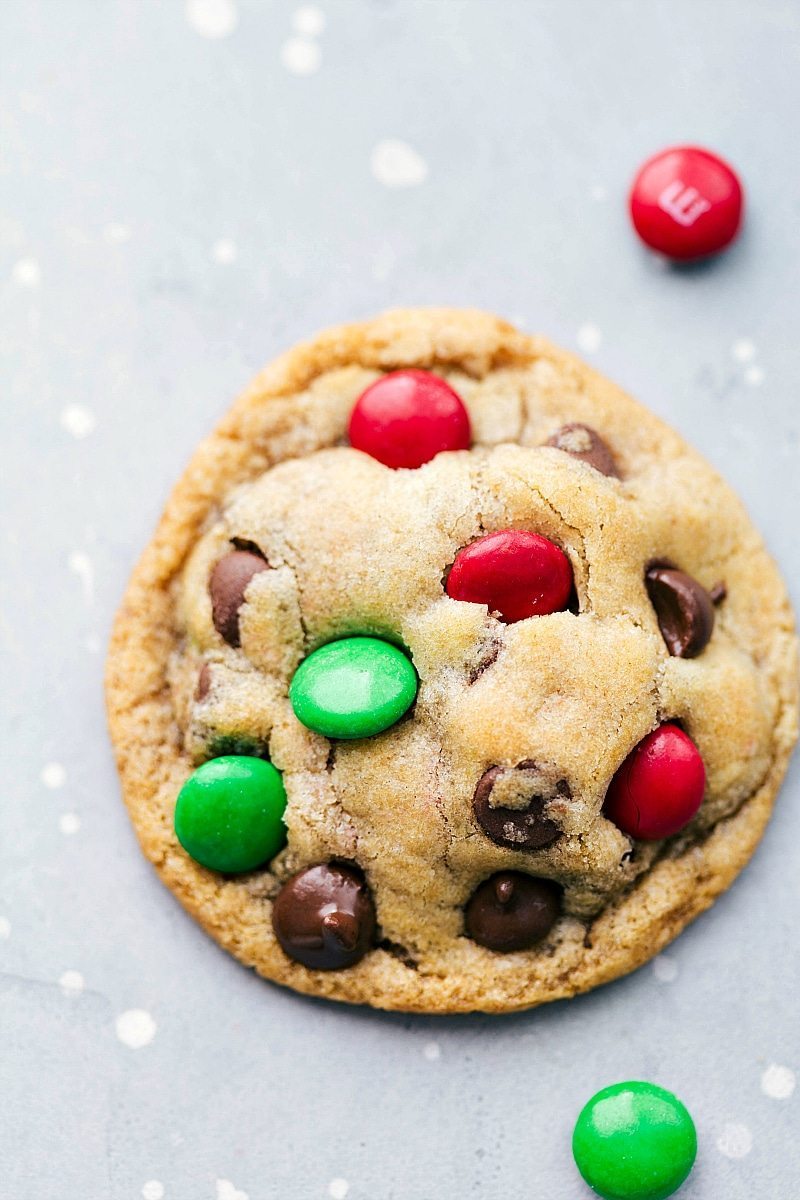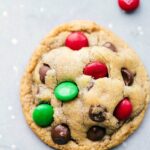 Mason Jar M&M Christmas Cookies
Crispy exteriors and soft + chewy interiors with M&Ms and Chocolate Chips -- these are the ultimate holiday cookie!
Ingredients
1 and 3/4

cups

all-purpose white flour

3/4

teaspoon

baking soda

3/4

teaspoon

salt

3/4

cup

light brown sugar,

packed

1/2

cup

white sugar

1/2

cup

holiday M&Ms

3/4

cups

milk chocolate chips
ADD IN LATER
3/4

cup (1 and 1/2 sticks)

unsalted butter,

softened

1

large

egg

1/2

tablespoon

vanilla extract
Instructions
IN THE MASON JAR: combine the flour, baking soda and salt in the bottom of a 1-quart mason jar. Tap the jar several times firmly to get the flour mixture in one layer. Press it down as much as possible. Next, add in the brown sugar and pack down as much as possible. Next, add in the white sugar and again pack that down. Add in the M&Ms and chocolate chips. Press down firmly. Seal the mason jar, add a ribbon with a miniature whisk (if desired), and attach the free printable recipe attachment (or the following directions)

RECIPE TO ATTACH: Preheat oven to 350 degrees F. Beat butter, egg and vanilla extract in large mixing bowl until blended. Add mason jar mix and mix well. Drop by rounded tablespoon onto parchment lined baking sheets. Bake for 9 to 11 minutes or until lightly golden brown. Cool on the baking sheets for 2 minutes before removing to a cooling rack.
(Recipes and Printables are copyright for Non-Commerical use only)
See the other Mason Jar Desserts Here: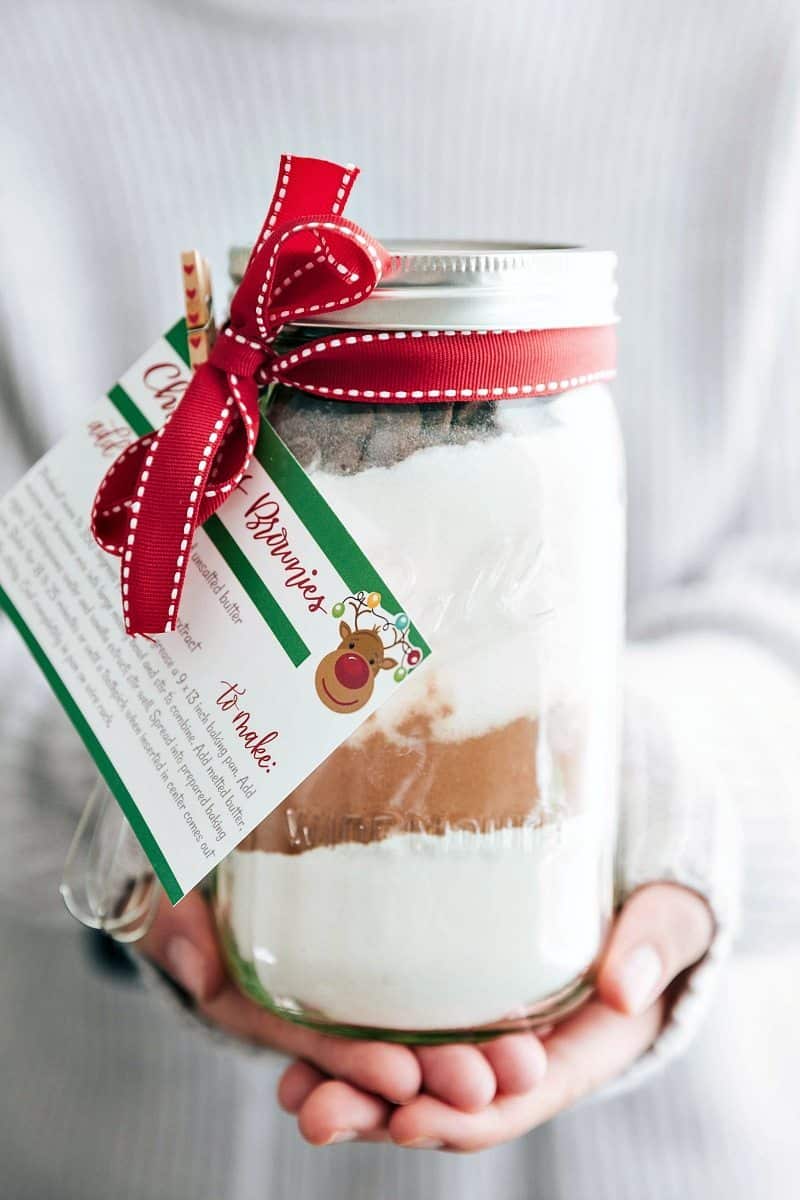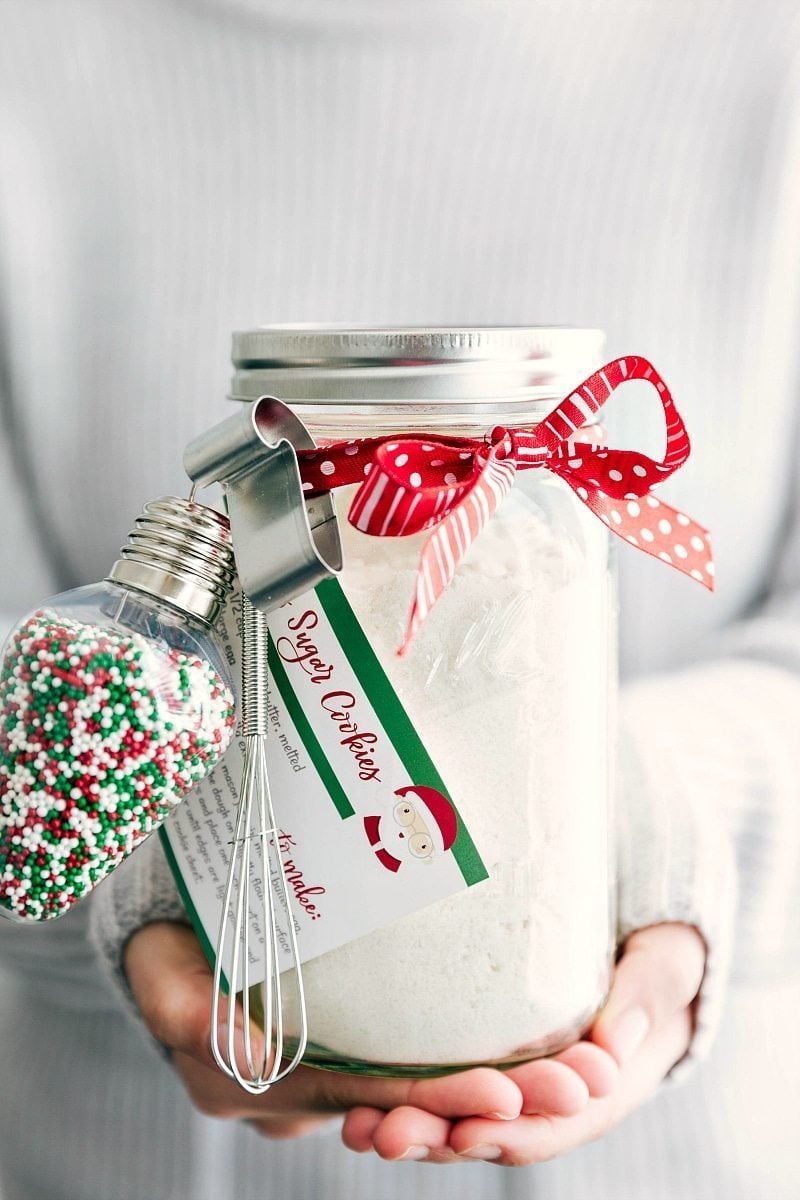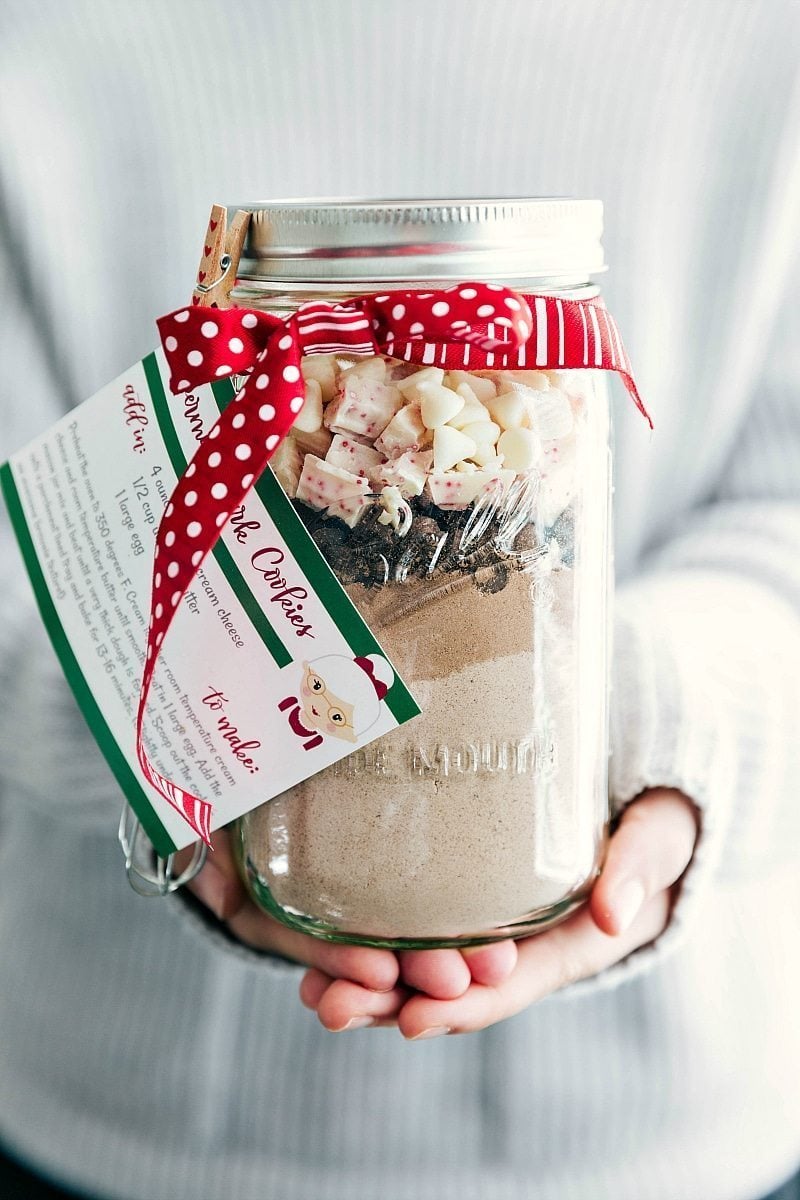 Some of the links above are affiliate links meaning if you were to purchase through that link I would receive a small commission at no extra cost to you. Thank you for supporting Chelsea's Messy Apron! Happy Holidays ?