A healthy chocolate ice cream made with wholesome and natural ingredients (no added/unnatural sugars) and withOUT frozen bananas! Vegan, vegetarian, gluten free
Can you make healthy ice cream that actually tastes good? a big, fat yes.
And it's crazy easy to do! This is honestly the best healthy chocolate ice cream ever and it's made with natural, wholesome ingredients and free of artificial sugars. AND you just need a microwave + a blender to make it 🙂 (An ice cream maker helps, but it's not required.)
So you might already be thinking that this ice cream is loaded with frozen bananas because isn't that how all healthy ice cream starts out?
While banana ice cream is all fine and good, it's actually not my favorite. It still TASTES overwhelmingly like bananas to me and the consistency is all wrong. So, no frozen bananas in this recipe and I promise you won't miss them one bit! This is the healthy ice cream alternative that will change everything for you!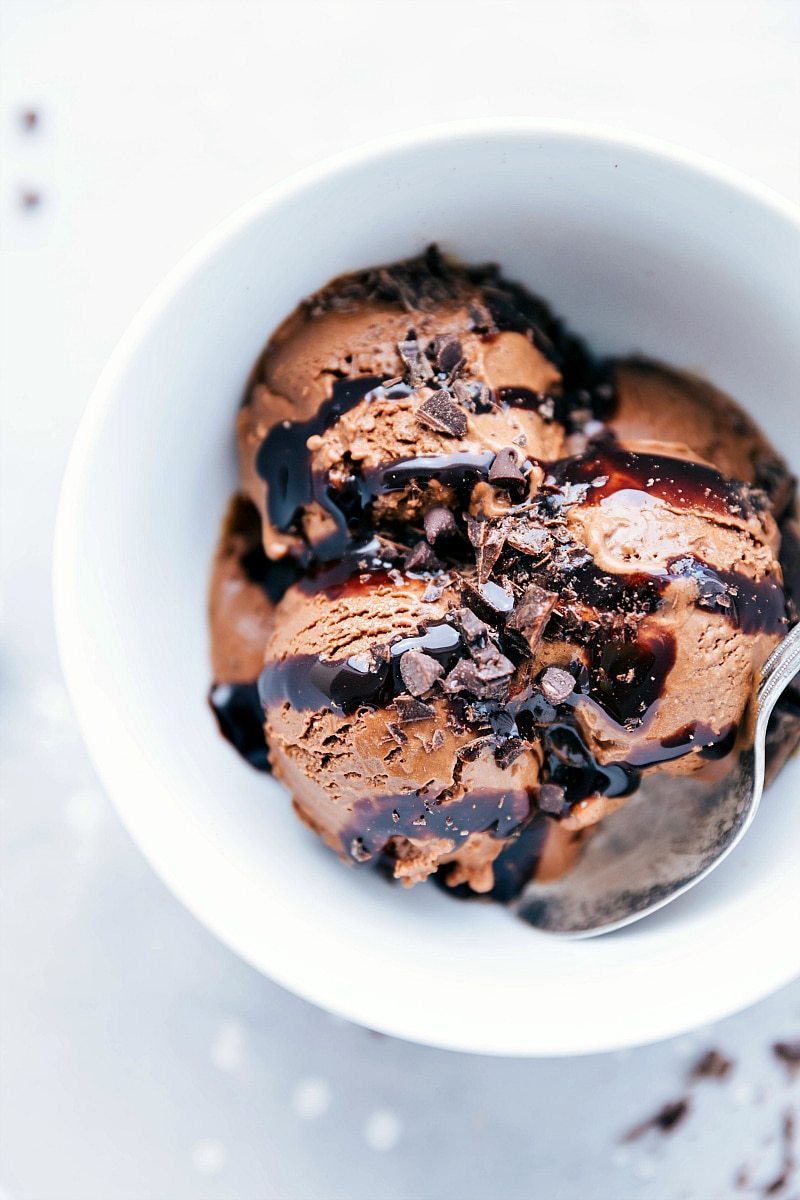 So what is replacing the banana?
Sweet potato. But trust me, you can not taste it! I had no short of a dozen people try this ice cream and first off, they didn't even know it was a healthy alternative (no joke!) and second not a single person could guess the hidden veggie.
Other than the base being a sweet potato, the rest of the "base" ingredients are quite healthy:
Dark chocolate (hello healthy fats and antioxidants!)
Coconut milk (lactose free, rich in fiber, tons of vitamins and minerals)
The other three ingredients are just for flavoring — vanilla bean, sea salt, and a little bit of coconut sugar.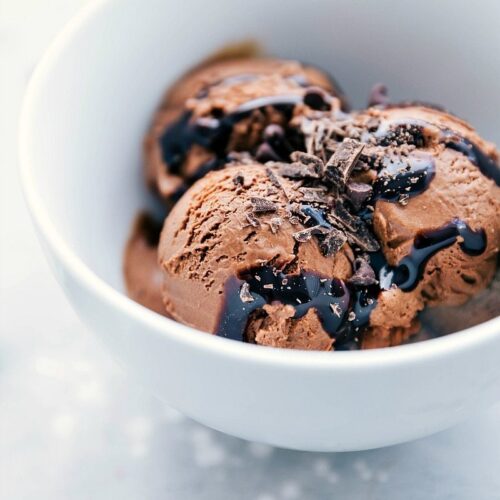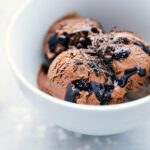 Healthy Chocolate Ice Cream
A healthy chocolate ice cream made with wholesome and natural ingredients (no added/unnatural sugars) and withOUT frozen bananas! Vegan, vegetarian, gluten free

Ingredients
1

large

orange yam/sweet potato

1

bag (10 ounces)

dark chocolate chunks/chips

(I use 62% Cacoa; use vegan chocolate chips to keep vegan)

1

vanilla bean (seeded)

or 2 teaspoons vanilla extract

1/2

teaspoon

sea salt

1/4

cup

coconut sugar

(can use brown sugar; just be aware it's not a "natural" sugar)

1

can (13.66 ounces)

LITE coconut milk

(I use Thai Kitchen)
Instructions
Wash and scrub the yam or sweet potato. Piece with a fork several times over the potato. Place on a microwave safe plate and microwave for 5 minutes, flip and microwave for another 5 minutes.

Remove and allow to cool. Meanwhile, place the bag of chocolate chips in a microwave safe bowl and microwave in increments of 20 seconds, stirring in between each increment for 15 seconds until smooth and melted. Set aside.

The sweet potato should be cool enough to touch now. Remove the skins and then THOROUGHLY mash the potato. Pack into a measuring cup to get exactly 3/4ths a cup. Place in a large blender.

Add the melted chocolate to the blender (use a spatula to scrape every bit of chocolate from that bowl!) along with the vanilla, sea salt, coconut sugar, and canned coconut milk.

Place the lid on the blender and blend on high for at least 1 minute or until ingredients are completely smooth and incorporated.

Transfer to an ice cream maker and prepare according to manufacturer's directions (I have a Cuisinart and it took about 30 minutes to get to soft serve consistency) then transfer to an airtight container and place in the freezer to continue firming up.

If you don't have an ice cream maker, it will still work just a little more effort 🙂 Place the mixture in an airtight container in the freezer. Stir every half hour for 2-3 hours or until the mixture is ice cream consistency.
Recipe Notes
*Cook time refers to freezing time
Adapted from The Vegan 8
More Healthy Dessert Recipes: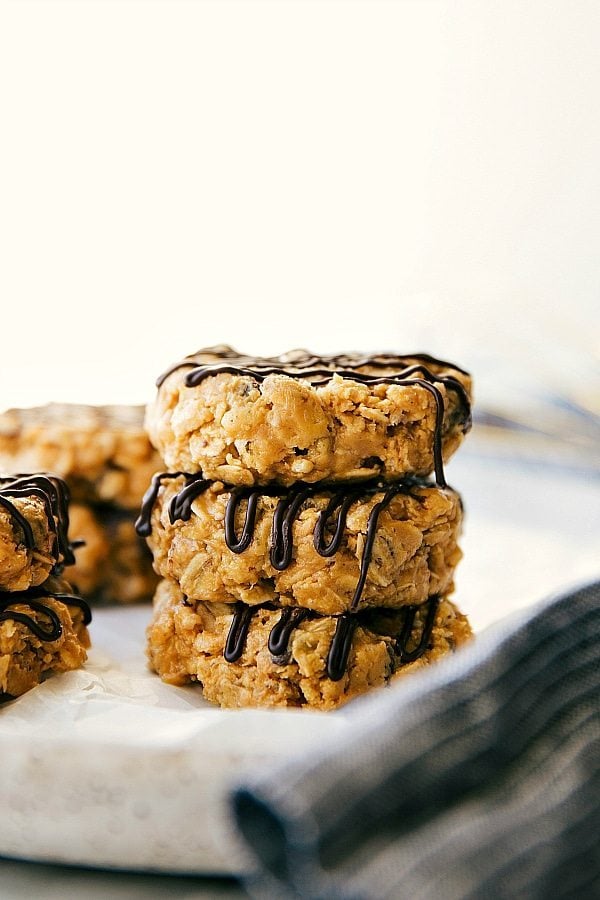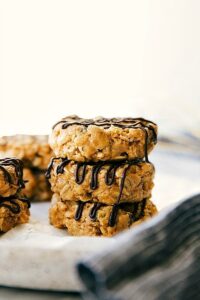 No Bake Healthy Breakfast Cookies
The BEST Healthy Oatmeal Cookies