Fat bombs make for a great low-carb (Keto) snack that's high in fat and low in carbs. These fat bombs are peanut butter chocolate flavored.
These snacks are quick & easy to make, store well, and best of all taste delicious! For more Keto friendly recipes, check out this ground turkey stir fry, this Mexican chicken avocado salad, or these beef lettuce wraps (leave out the rice).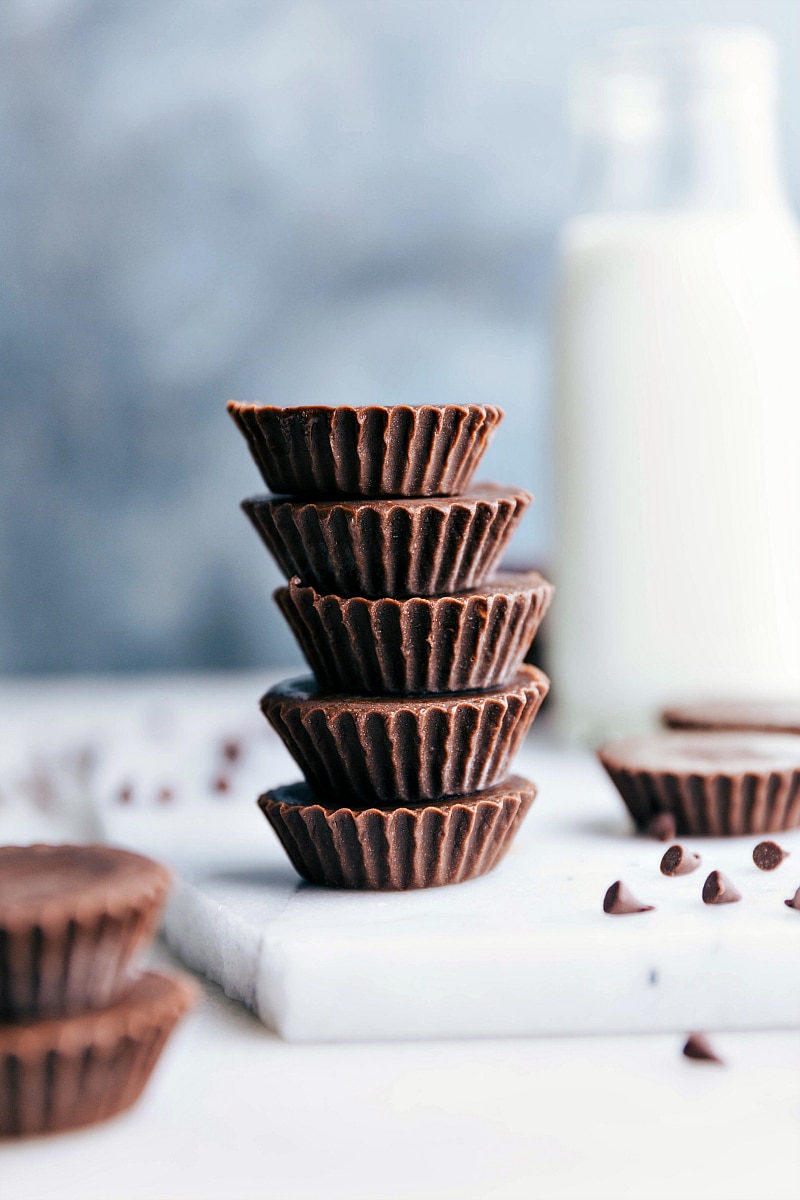 If you're not familiar with Keto or other low carb diets, you may be scratching your head at the title of this recipe. But today I'm hoping to answer all of your questions about fat bombs and leaving you with our favorite recipe (chocolate and peanut butter flavored of course!)
Although I don't personally follow a low carb or Keto diet, I have so many friends and family members that do. I've also gotten enough requests for low carb recipes that I'm working on incorporating more on the site. Starting today with fat bombs!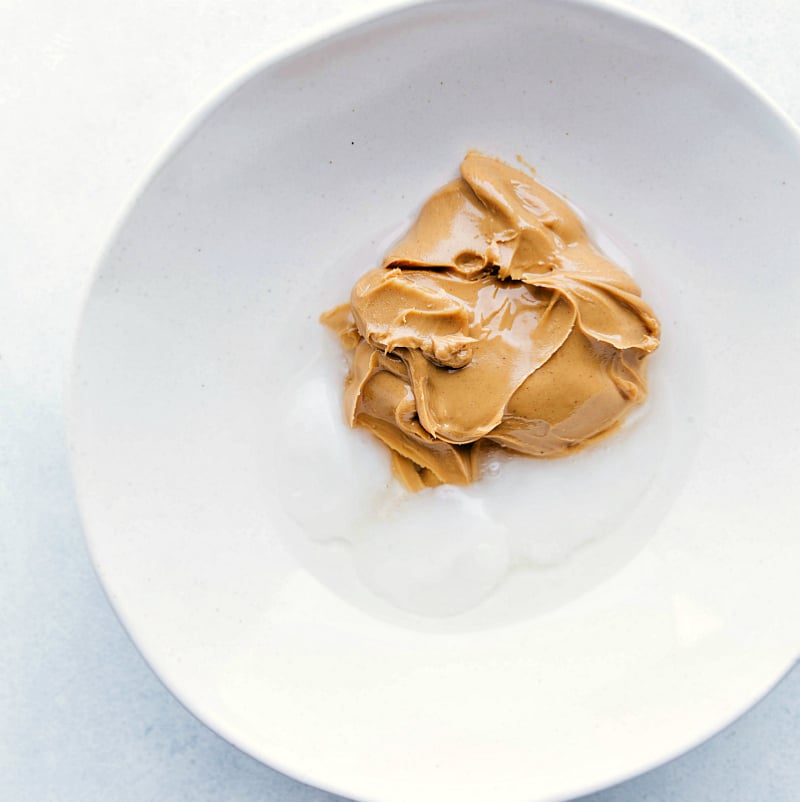 Fat bomb FAQs
What's a fat bomb?
Fat bombs were originally designed for followers of a
ketogenic diet
. They are basically a mixture of ingredients filled with healthy fats. These ingredients are mixed together and then poured in a miniature muffin tin to form delicious bite-sized treats.
These chocolate peanut butter bites basically taste like a mix between peanut butter cups and fudge! They're made up of peanut butter, coconut oil, cocoa powder, and stevia (a keto-friendly sweetener).
Storage
Because coconut oil is the base of this recipe, the fat bombs soften and melt very quickly. Keep fat bombs in the freezer and enjoy straight from there!
Variation ideas
Add in finely chopped nuts: peanuts, almonds, macadamia nuts, walnuts, pecans, etc.
Change up the nut butter: instead of peanut butter try almond butter, coconut butter, cashew butter, etc.
Add cream cheese: for a more cheesecake flavored bomb, add cream cheese to the batter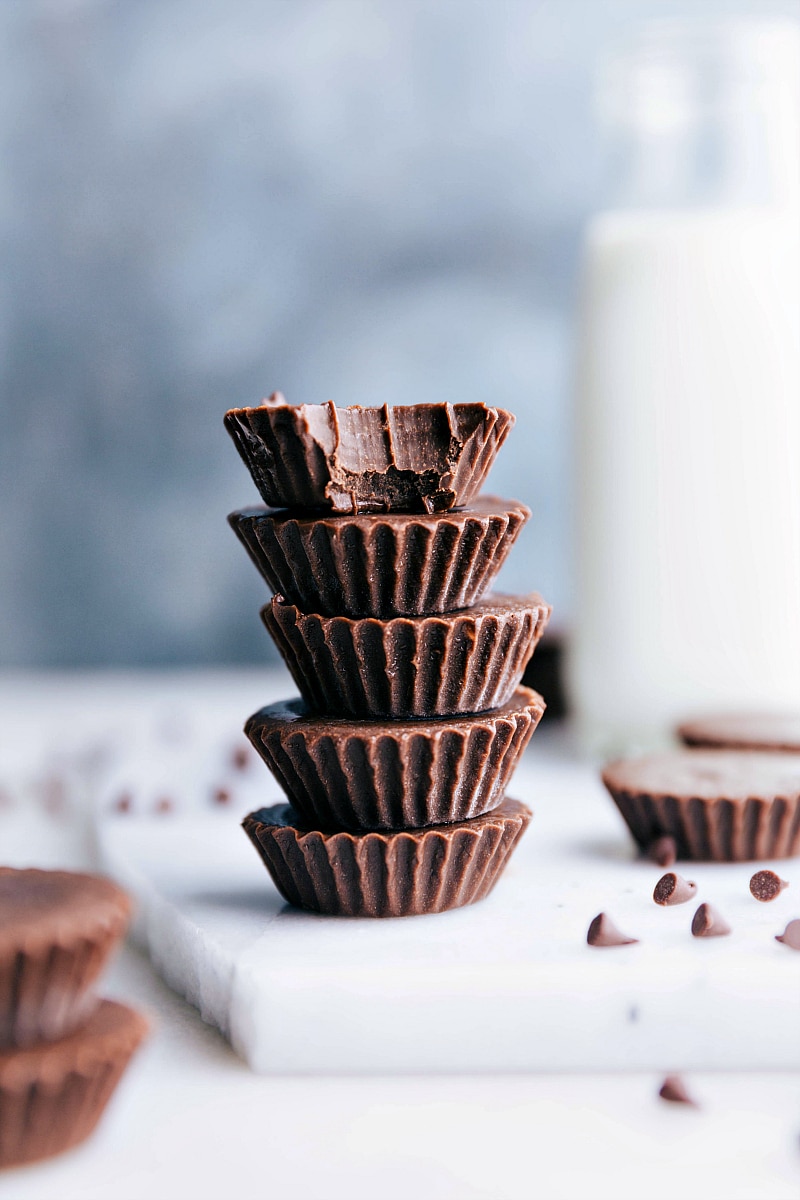 More low carb recipes: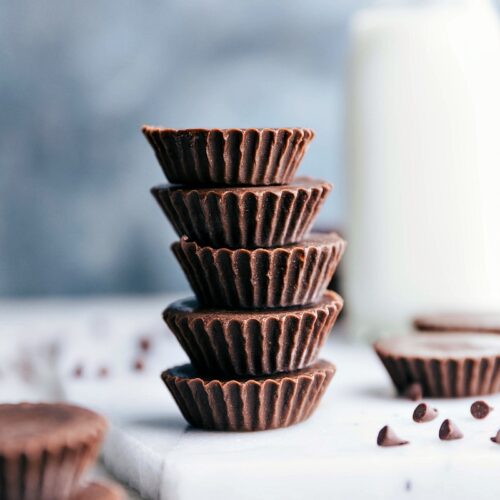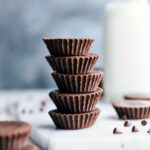 Fat Bombs
Fat bombs make for a great low-carb (Keto) snack that's high on fat and low on carbs. These fat bombs are peanut butter chocolate flavored. 
Ingredients
1/2

cup

natural peanut butter

3

tablespoons

melted coconut oil

2

tablespoons

unsweetened cocoa powder

scant 1/4

teaspoon

liquid stevia

1/16

teaspoon (just a TINY pinch)

fine sea salt,

optional (omit if salt is added to peanut butter)
Instructions
Line a miniature muffin tray with mini cupcake liners and set aside. You can use coconut oil cooking spray, but we found they did not come out very easily/clean.

Add the peanut butter and coconut oil in a microwave safe bowl and microwave in bursts of 15 seconds, stirring in between each burst for 10 seconds until oil is melted.

Add in the remaining ingredients: cocoa powder, stevia, and salt. Stir until combined and smooth. Pour the fat bomb "batter" into each cupcake liner to fill about 3/4ths the way full. You should be able to fill 12 cavities.

Stick in the freezer for at least 1 hour before enjoying. Store fat bombs in an airtight container in the freezer. No need to thaw before eating 🙂 Fat bombs get melty very quickly when out of the freezer.