A giant S'mores cookie made in a cast iron skillet.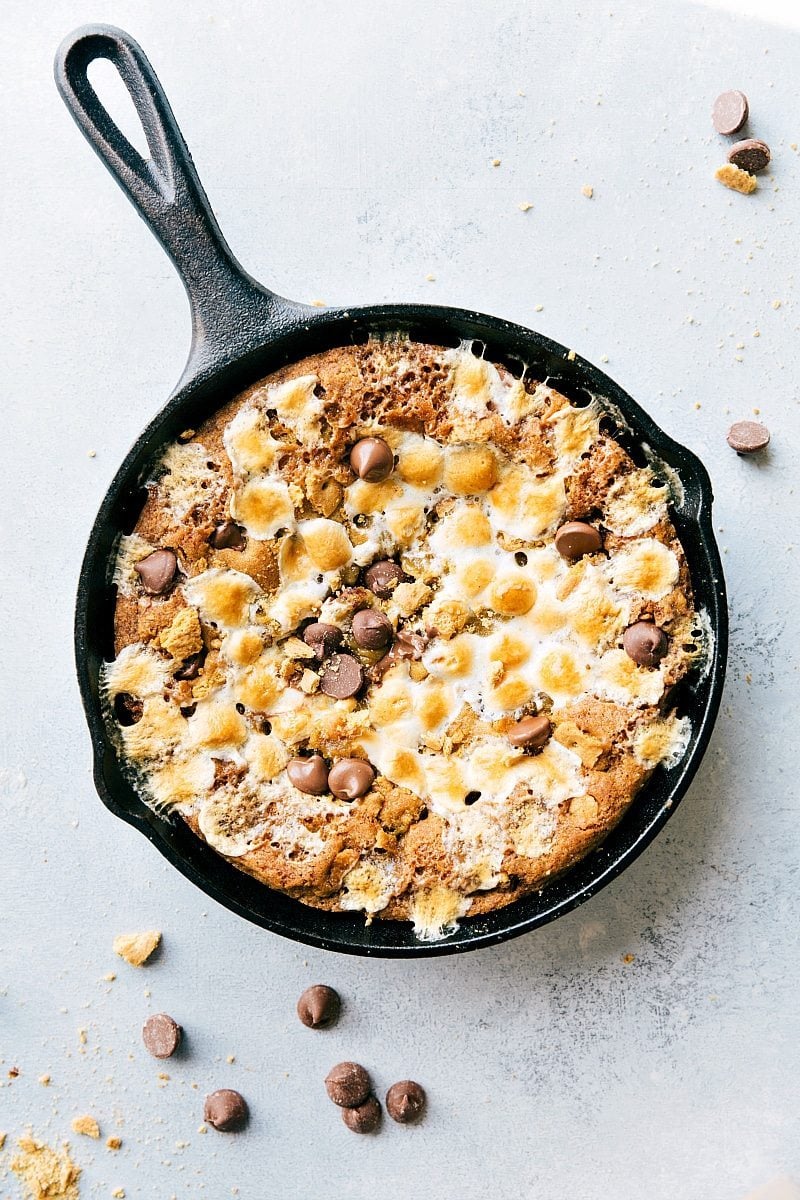 One of our favorite desserts are deep-dish skillet cookies. The flavor you get is amazing and they are so much fun!
This cookie is made even MORE fun with s'mores flavors — crushed up graham crackers, extra milk chocolate, and melty toasted marshmallows. ?
Make sure you use the right sized skillet and follow the measurements closely. The cookie will be slightly under-baked throughout the center which is personally my favorite part. If you are hesitant about the under-baked center, you can cook it longer, but do know that the edges will be likely overdone. Enjoy!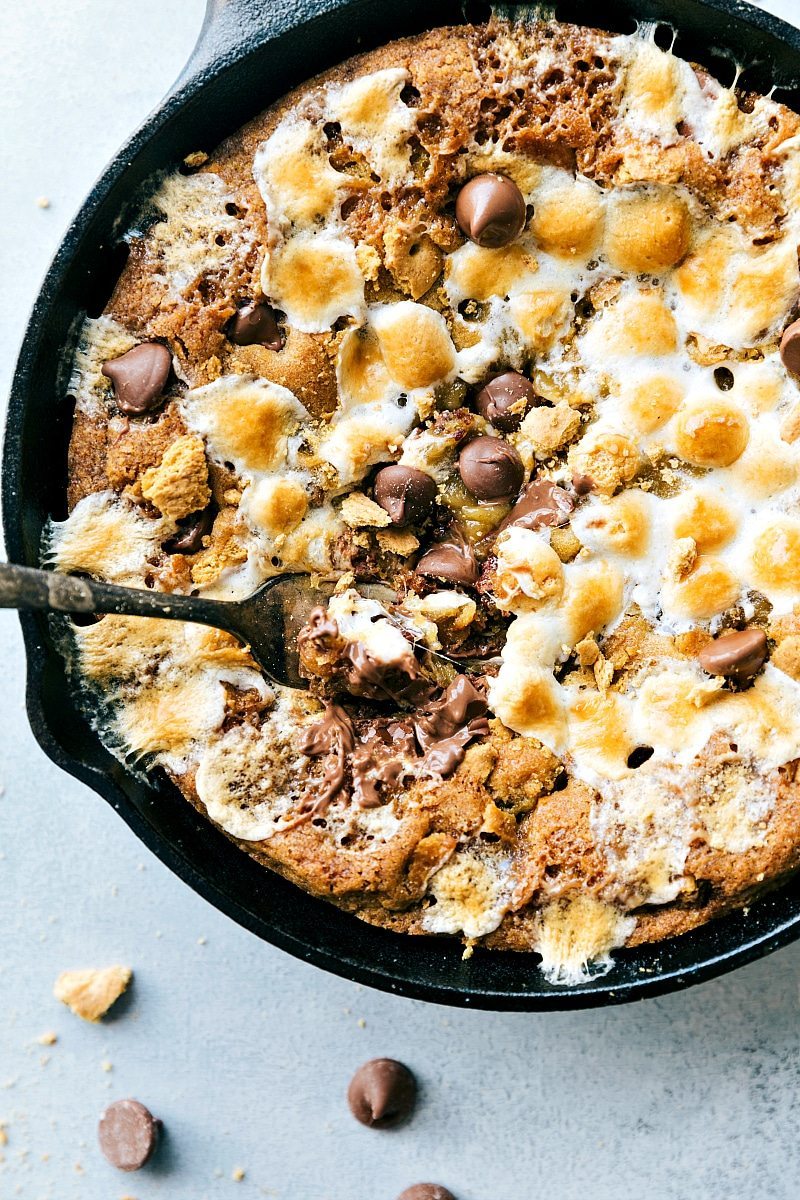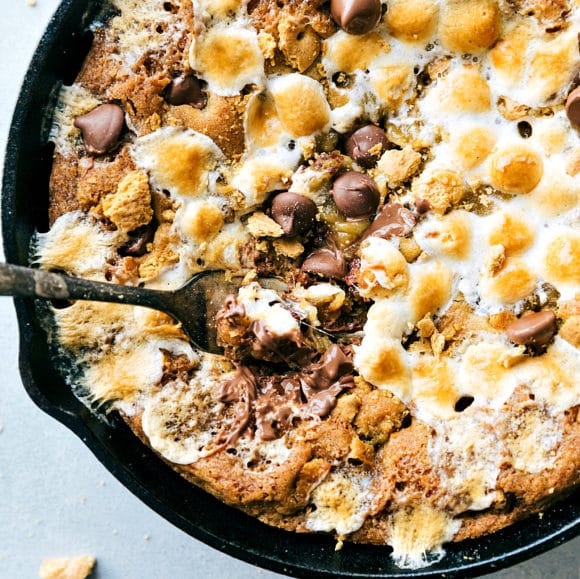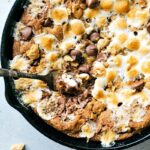 Skillet S'mores Cookie
A giant S'mores cookie made in a cast iron skillet.
Ingredients
1/2

cup

unsalted butter

1/2

cup

white sugar

1/2

cup

brown sugar

lightly packed

1/2

tablespoon

vanilla extract

1

large

egg

1 and 1/2

cups

white flour

1/2

teaspoon

baking soda

1/2

teaspoon

salt

1 and 1/4

cups

milk, dark, or semi-sweet chocolate chips

2

full-sheets

graham crackers

1/2

cup

miniature marshmallows
Instructions
Preheat the oven to 350 degrees.

In an 8 or 9-inch cast iron skillet, melt the butter over medium-low heat. Whisk in the white sugar and brown sugar until smooth.

Remove from heat and allow the skillet to cool for 5 minutes (just until it's not hot; warm is okay).

Add in the vanilla and egg. Mix until combined. Add in the flour, baking soda, salt, and chocolate chips. Mix until combined.

Smooth around the skillet making the center higher than the edges (edges tend to rise more).

Bake for 20 minutes. Remove and crumble the graham cracker sheets on top and press the miniature marshmallows into the cookie. Bake for another 5-10 minutes or until cooked through and golden around the edges (it should still be soft and slightly under-baked in the center).

Remove and enjoy immediately!
More Dessert Recipes: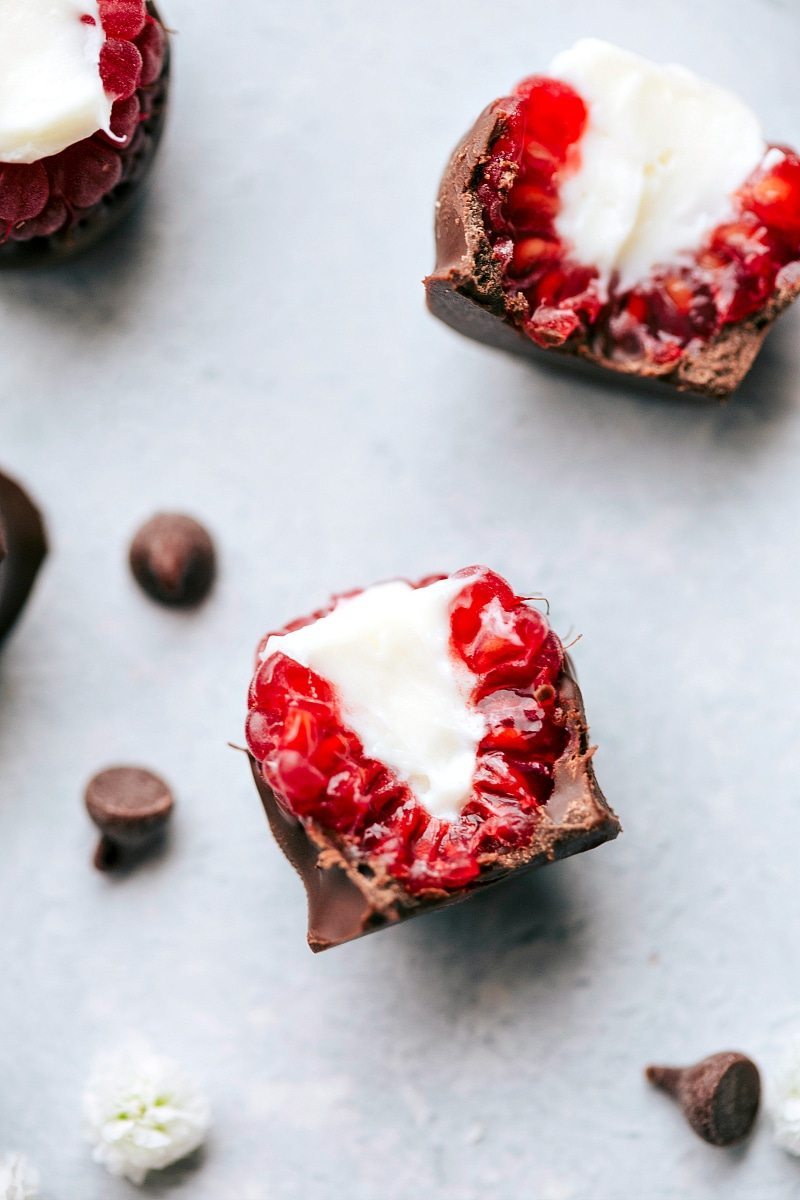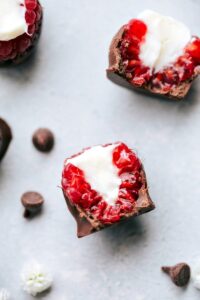 Cheesecake-Stuffed Chocolate-Covered Raspberries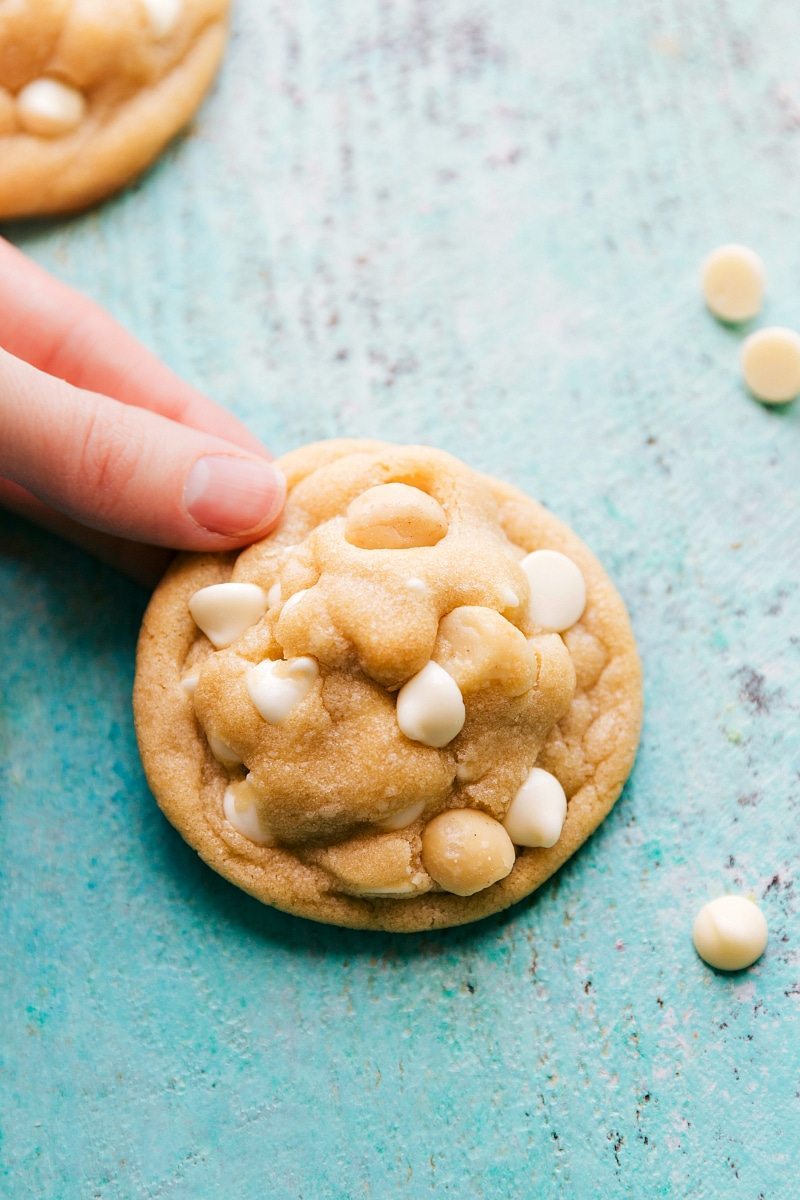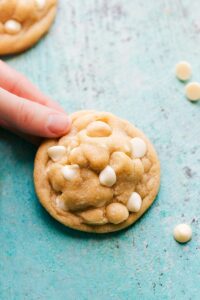 Delicious White Chocolate Macadamia Nut Cookies