A quick and simple ranch flavored red potato salad with bacon and cheddar cheese.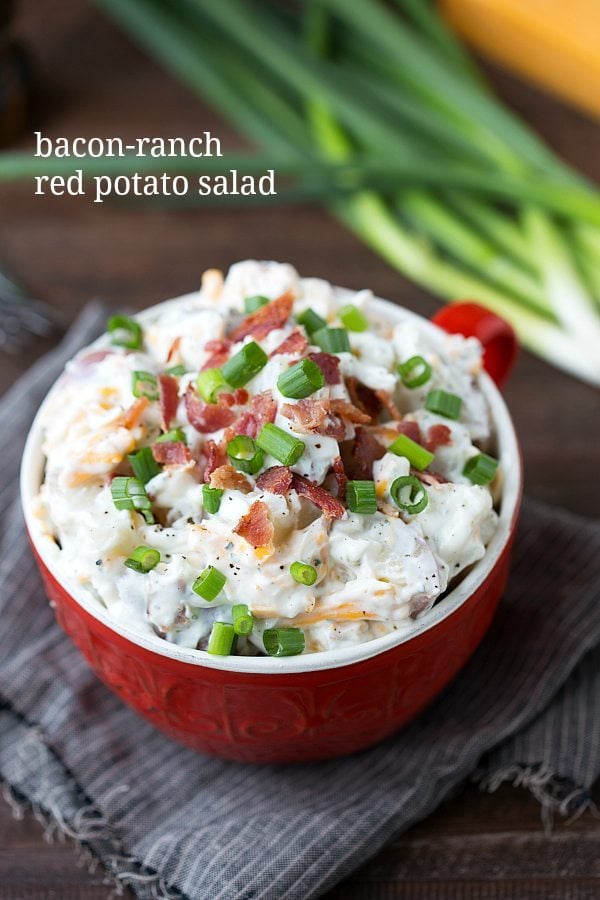 Happy Memorial Day!!! I'm writing this post early as the husband and will be on our first ever outing without the babe. (I mean, other than a quick date here or there.) A few weeks ago, we went up to Moab as a family to camp there. We had a ton of fun and really enjoyed our time there, but it was a little tricky trying to do a lot of the things with an almost 2 year old. Such as a real hike…the hikes we were hoping to try out turned out to be very long walks on flat surfaces or us holding the little guy and walking on the same flat areas. We didn't dare brave the hike to delicate arch with him 🙂
We thought it would be fun to try Moab again, just the two of us. So we are leaving the little guy with grandparents for the weekend and heading up early Saturday.
I'm pretty sure I'm going to have major baby withdrawals, but am super excited nonetheless. Moab is one of my very favorite places to hike and camp at, and it will be good for the little guy to spend time with his grandparents and his three aunts (my little sisters) that are all so crazy about him.
Anyways. IF I were going to a BBQ or a party instead of camping, this is the very salad I would bring! It's super quick and easy to make and sure to be a crowd pleaser. I mean, it does have bacon, so…what else would people want from a summer salad?! Maybe some delicious red potatoes and cheddar cheese? Check! This salad has those both too 🙂
There are minimal ingredients and not too many steps which makes for a great summer recipe! The one important, but slightly annoying step, is the need for this salad to chill. It needs a good 2 hours for all the flavors to really meld together and to get it to the right temperature where it tastes divine. Other than that everything is pretty straight-forward.
Get ready to be the hit of your next BBQ party with this one!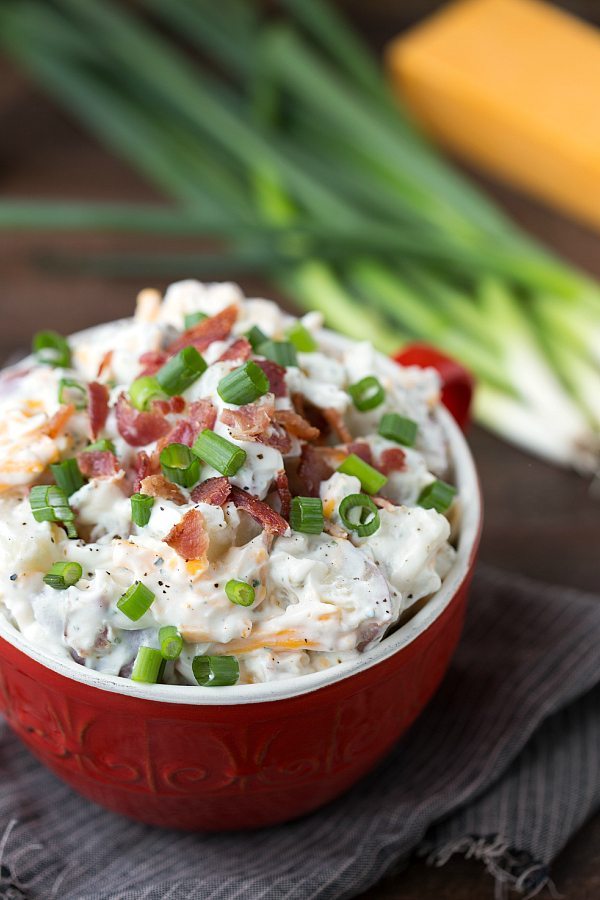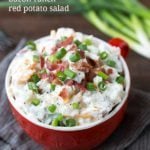 Bacon-Ranch Red Potato Salad
Ingredients
2

pounds

cubed red potatoes

~4-5 cups

2

cups

sour cream

I used low fat

1

ounce

package ranch dressing mix

dry, 1

Pepper

to taste

1

cup

and 1/4 Colby Jack or Cheddar cheese

shredded

14-16

slices

bacon

Optional: Green onions
Instructions
Leave the peel on the red potatoes and cube them into pieces. Put all of the potato cubes in a large pot and cover with about 1 inch of water. Add some salt to the water and put the pot on the stovetop.

Allow the potatoes to come to a boil on high heat and then reduce the heat to medium low and cover. Allow to simmer for 15-20 minutes or until the potatoes are tender when pierced with a fork.

Drain the potatoes and run under cold water until they have completely cooled off.

Meanwhile, mix the ranch dressing packet with the sour cream.

Start by mixing only 1/2-3/4ths of the package and then add more depending on personal taste preference.

Cook the bacon, drain the fat, and crumble.

Mix together the cooked potatoes and bacon, the shredded cheddar cheese, and sliced green onions if desired.

Stir in the sour cream and ranch dressing mix. Add in pepper to taste.

Chill, covered, in the fridge for at least 2 hours prior to serving.
More salad recipes: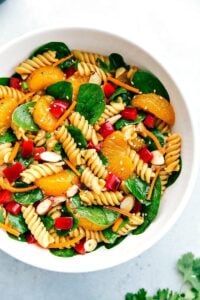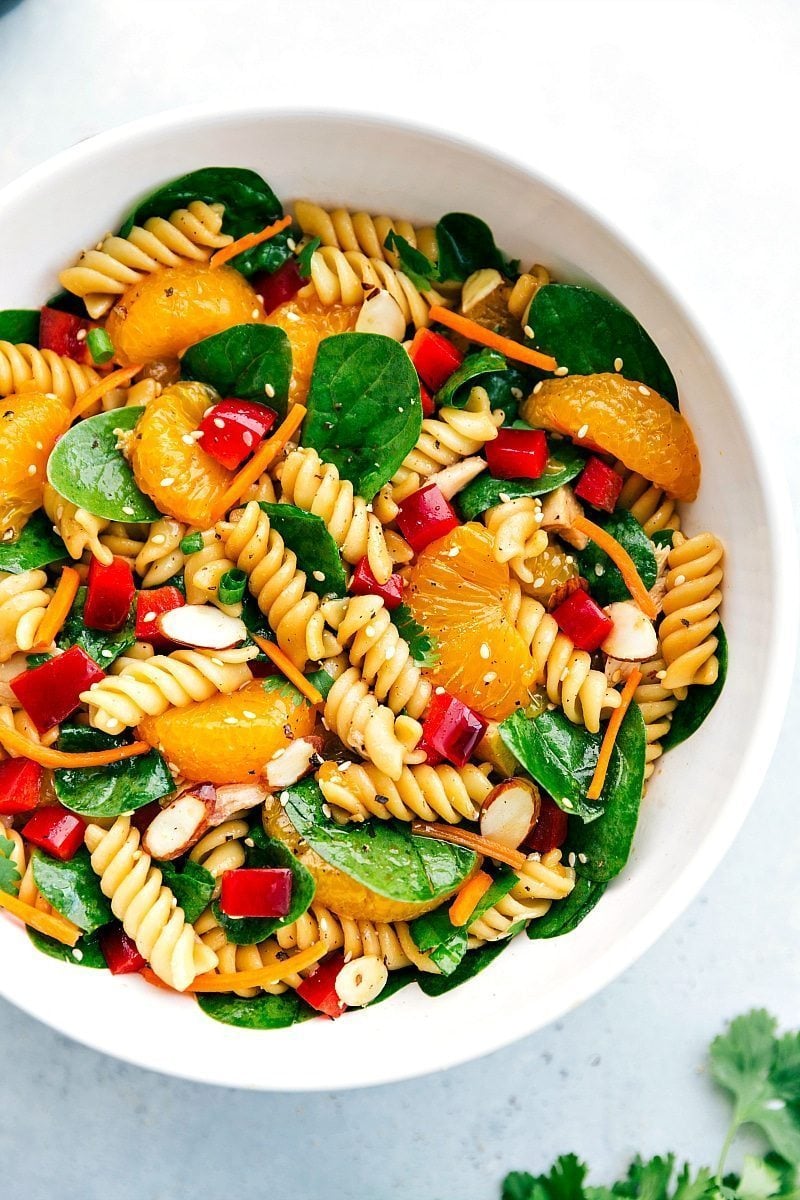 Mandarin Chicken Pasta Salad