Four delicious muddy buddies (or puppy chow) recipes including chocolate-chip cookie dough, hazelnut-nutella muddy buddies, lemon cheesecake muddy buddies, and a single-serving size recipe for muddy buddies.
So back again today with 4 more Muddy Buddies recipes!

If you missed yesterday's post I featured triple chocolate brownie muddy buddies, confetti cake batter muddy buddies, and sugar cookie muddy buddies. I'm contributing recipes to SheKnows and wanted to share with you all some of the things I've been up to off my blog.
Which, technically, they are now ON my blog. The fun thing is, some of the recipes are exclusive to my site. The other ones I link to SheKnows for you to see.
If you couldn't tell, we've been eating a lot of Muddy Buddies. Correction, they are coming out of my ears.
Did that sound like a complaint? Trust me it's not! I don't think I could ever have too many Muddy Buddies, and besides, I promise I'm sharing them with lots of people.
And don't worry, I've been eating lots of salad to (sorta) balance it all out. It's all about moderation, right??
These chocolate chip cookie dough muddy buddies are made with a dry chocolate chip cookie mix. They taste just like a chocolate chip cookie in muddy buddy form – amazing! They also have little chocolate chip cookie balls that are eggless and two easy ingredients!
The mix + some butter – just mix those two together and roll into small balls and voila – ready to get thrown into the mix.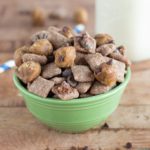 Chocolate Chip Cookie Dough Muddy Buddies
Ingredients
5

cups

rice chex cereal

1 and 1/4

cups

milk chocolate chips

1 and 1/2

tablespoons

vegetable oil

1 and 1/2

cups

Betty Crocker chocolate chip cookie mix

dry and separated

1/4

cup

powdered sugar

1/4

cup

miniature chocolate chips

1

tablespoon

butter

melted
Instructions
Combine the milk chocolate chips and vegetable oil in a microwave-safe bowl.

Microwave for 30 seconds, stir and then return to microwave for 15-20 seconds. Stir until completely melted.

In a large bowl place the 5 cups rice chex cereal. Pour the melted chocolate over the cereal and stir to coat.

Transfer the mixture into a large resealable bag. Add in 1 cup of the chocolate chip cookie mix, the powdered sugar, and the miniature chocolate chips.

Shake until well coated.

Spread the mixture on a 9 x 13 pan and allow to set up.

Meanwhile, combine 1/2 cup of the chocolate chip cookie mix with 1 tbsp. melted butter. Stir and knead it until a dough forms. If needed add a little bit more butter or water if it is too crumbly.

Pinch off small pieces and roll to form small bits of cookie dough.

Once all the dough has been made into small cookie dough pieces, mix with the chex mix.
 And some more Muddy Buddy recipes: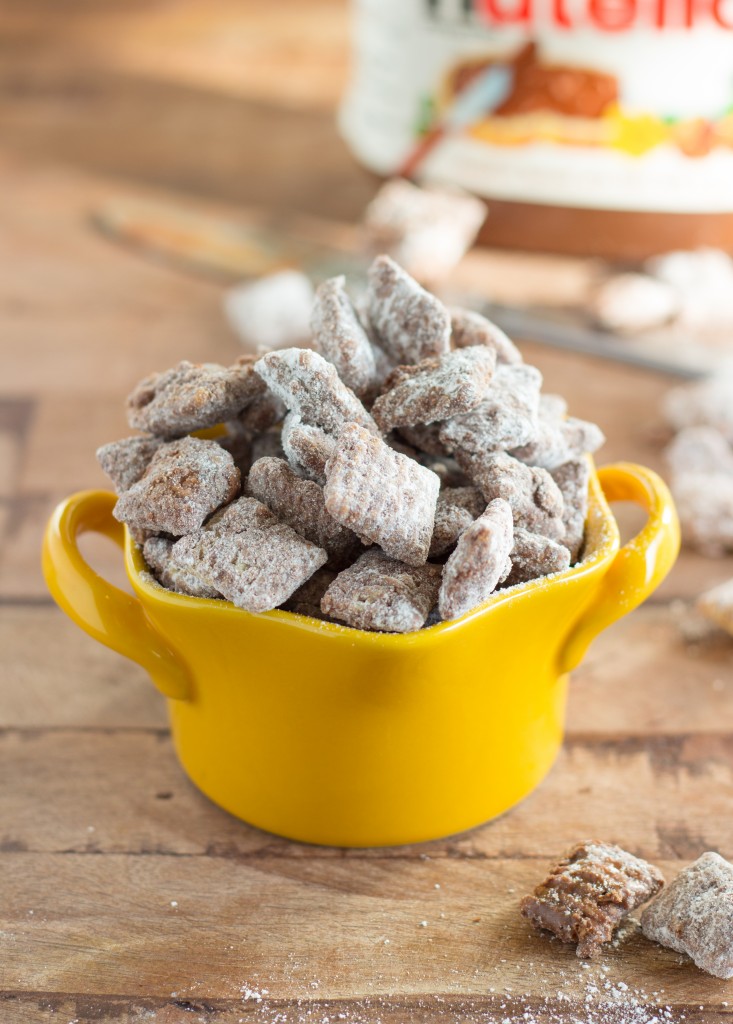 Nutella muddy buddies, but they don't just get their hazelnut flavoring from nutella. Click HERE to see the (secret) ingredient I used!
Lemon cheesecake muddy buddies are light, refreshing, and tangy. The perfect way to welcome in Spring! Click HERE for the delicious recipe.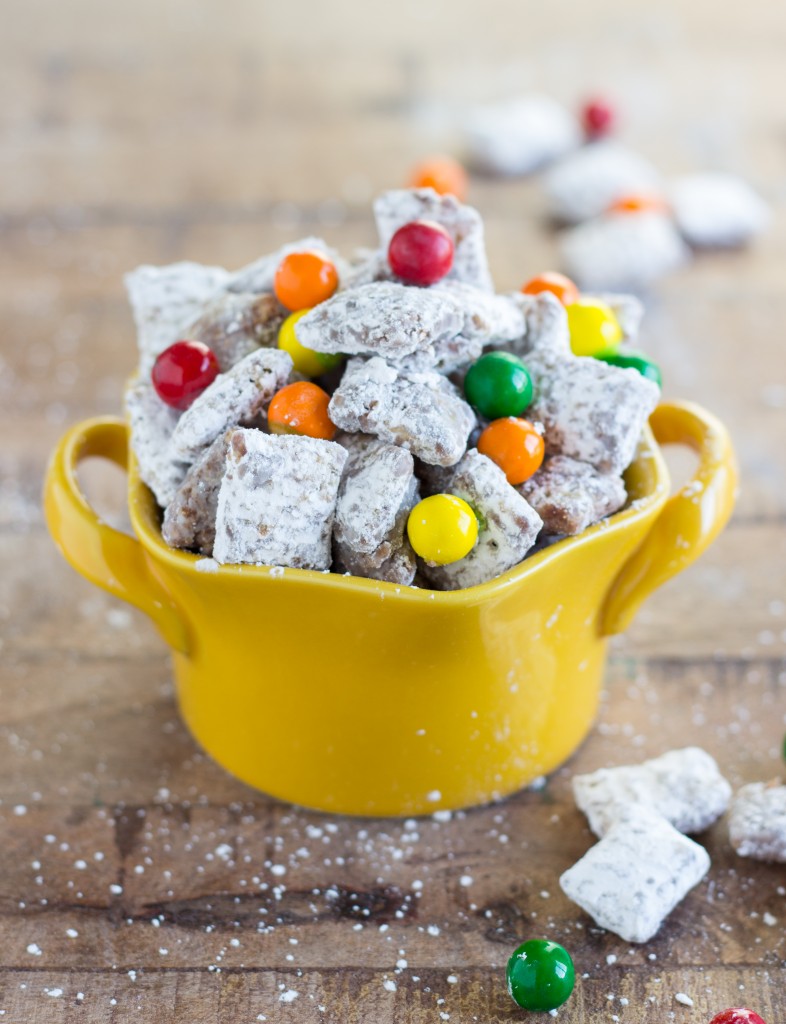 Ever craving muddy buddies, but don't want the whole batch lying around? Click HERE to get a single-serving size of your favorite snack!