A delicious and simple no bake pumpkin cheesecake ball with toffee!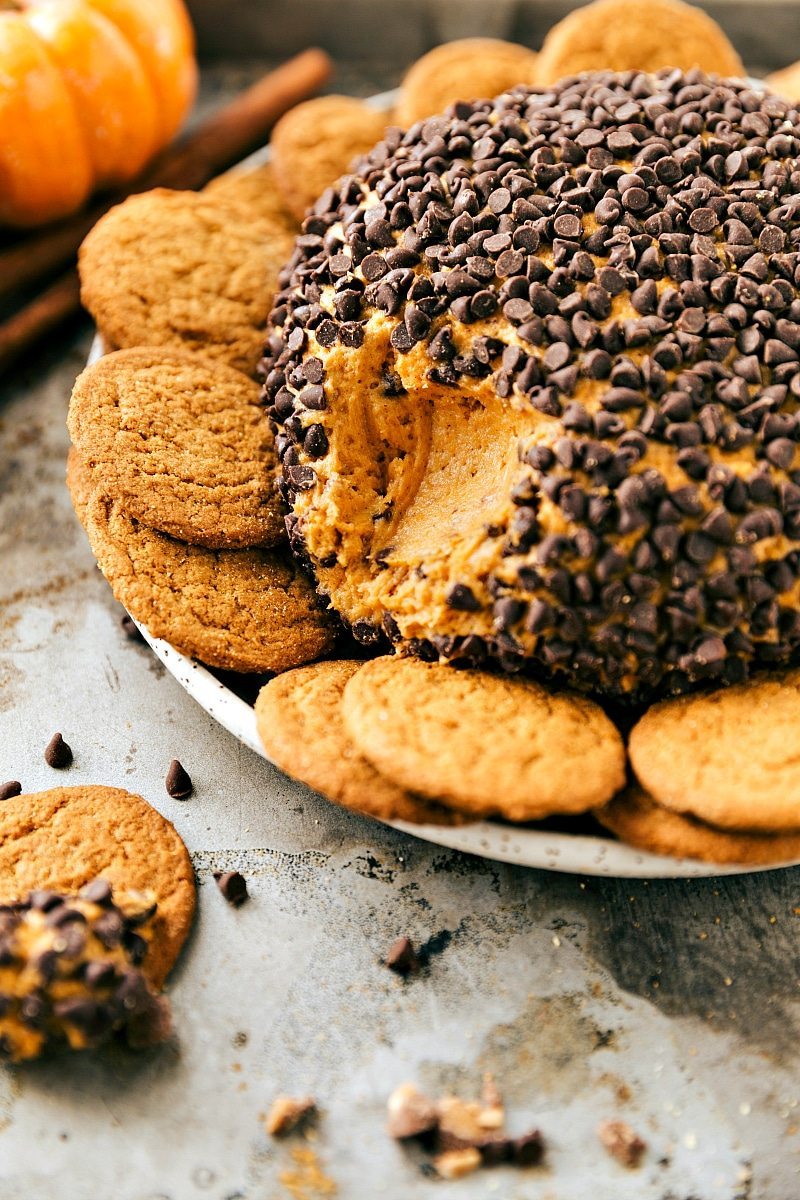 After having my first baby, I was very curious what all the "hype" of "baby proofing" was all about. My first baby never got into anything he wasn't supposed to. If he got near an outlet and I said no, he'd never go by it again. Stairs? Never even tried to climb them. Oven? He steered clear. He never put random things into his mouth either. If he did happen to shove a pebble or piece of plastic in, he'd spit it out immediately and never try it again. But usually he'd only eat what we gave him.
I completely did not understand locking cupboard doors, using a gate for the stairs, outlet covers, or watching him too closely/nervously when playing with smaller objects.
And now, all is right in the world I suppose, because my 1-year-old could not be more opposite.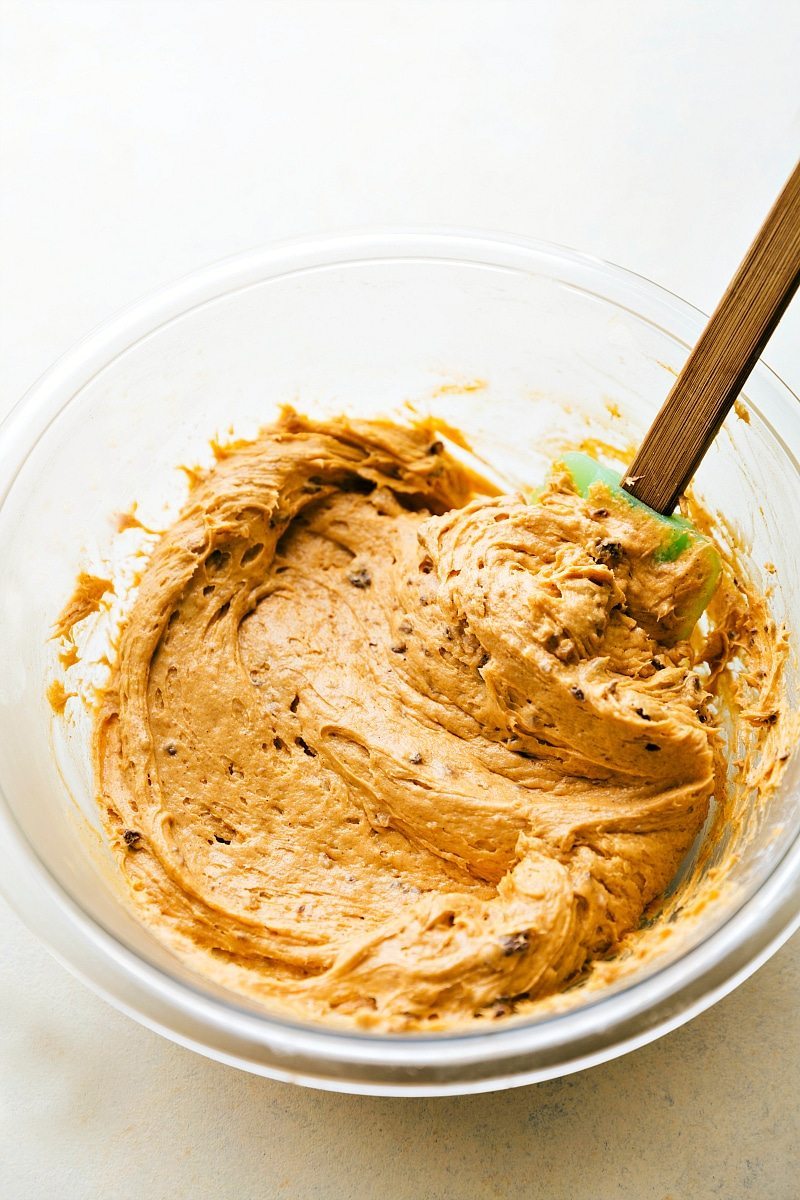 From the second he could crawl he's made a bee-line for the stairs, the outlets are his favorite place to explore, he has no concept that an oven will burn him, and he puts EVERYTHING and ANYTHING into his mouth. And not only does he put everything in his mouth, he continues to shove these things in despite the obvious discomfort of some of the objects. When we went to Moab a few weeks ago, I was constantly pulling ridiculous amounts of pebbles out of his mouth. But he just kept shoving them in.
What took the cake though was what we found in his mouth a few days ago. We decided to go out to dinner as a family and then do a little clothes shopping. With two little boys I very rarely shop for any clothes. ….Unless you count online and well, that's a different story….
We went to one of my favorite stores and the husband entertained the kids while I tried something on. When I came out of the dressing room I looked at my husband holding Bentley (who was facing towards me) and noticed he was chewing on something. I went over and fished out…wait for it… A BAND-AID from his mouth. Yes, someone else's bloody bandaid was almost swallowed by my baby. ? Sure enough the husband had let him get down for one second and that was what he decided to shove in his mouth. Aaaand a day later, I found him chewing on his brother's band-aid, so clearly he didn't learn how disgusting they are.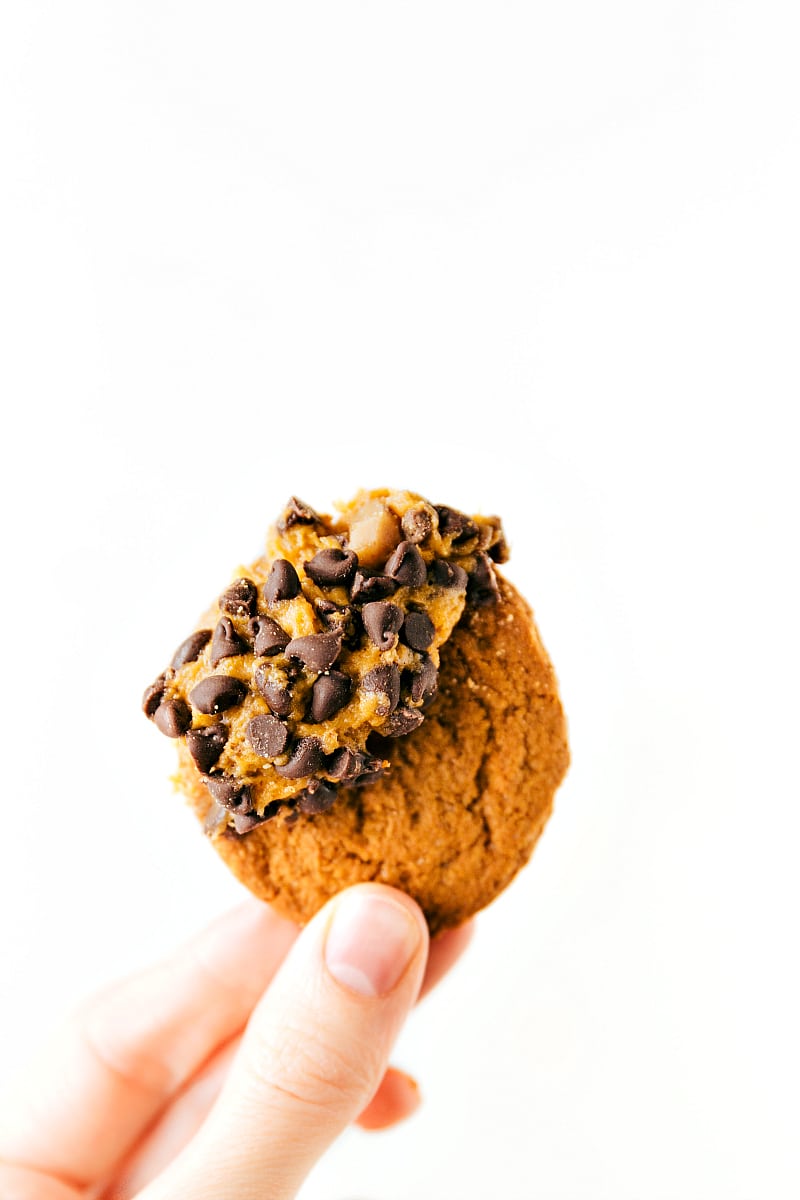 Needless to say, baby proofing is a must in my home these days. We own a baby gate, every outlet is covered, we have door locks, cupboard pulls, and boxes holding little objects all out of his reach. Regardless of all the baby proofing, he still finds his way around. For example, to this pumpkin cheesecake ball. He found this perched on the table and decided it would be fun to pull the entire thing off and smash it like play-dough.
In the five minutes I was away helping his brother, I came back to find this dip covering the floor, walls, and his face. That kid works fast!
However, the amount filling his mouth tells me one thing — this is baby approved! ? Luckily I'd already snapped a few shots of this one, but I had to make it again so we could all enjoy it for dessert. The next time I made it, I coated it in cinnamon graham cracker crumbs which was also delicious. If you don't like chocolate with your pumpkin desserts, try graham cracker crumbs!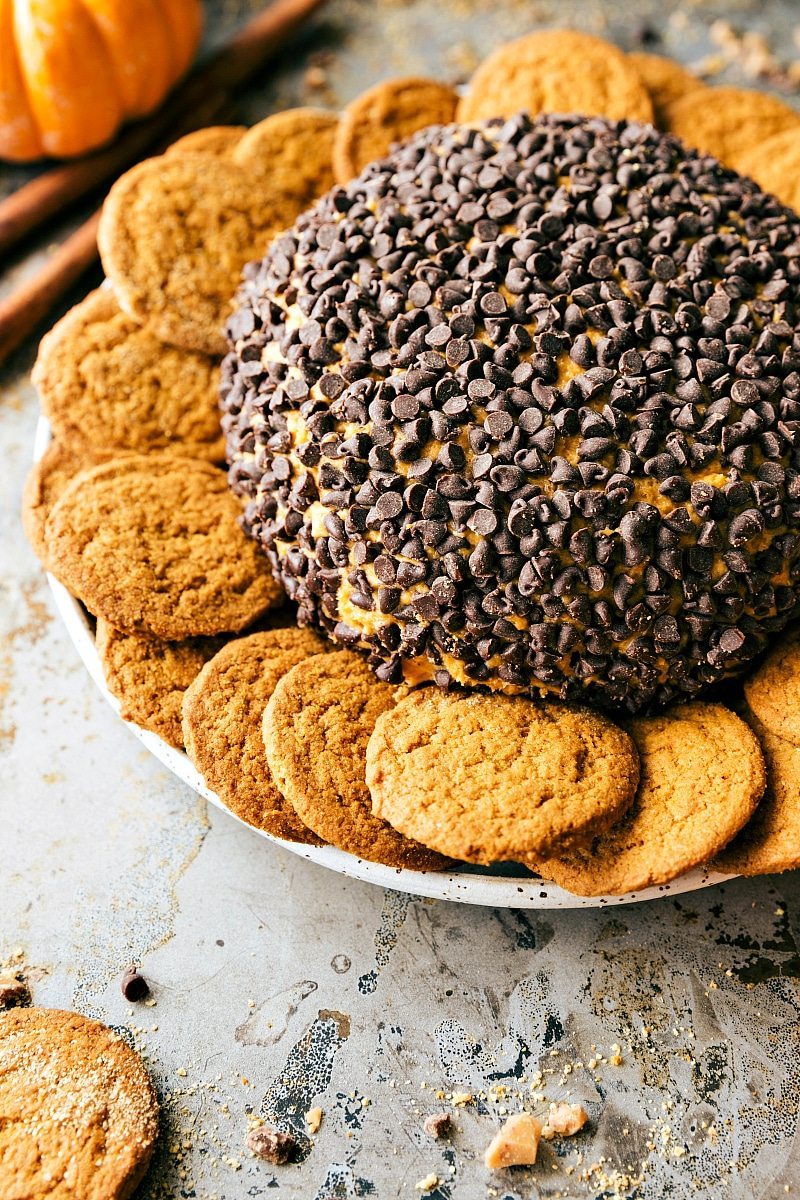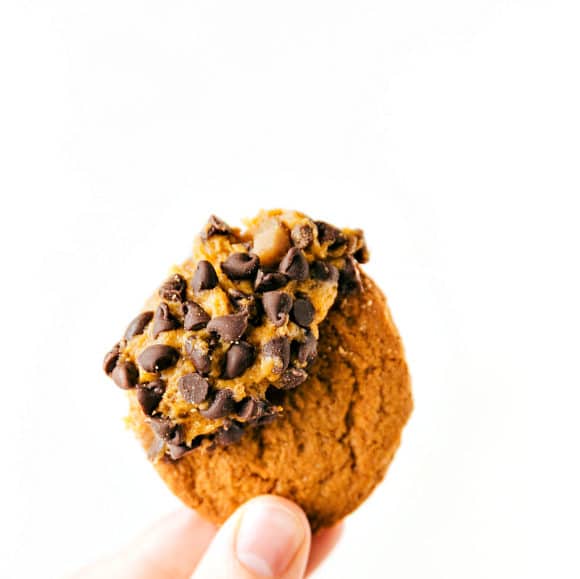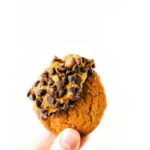 Pumpkin Toffee Cheesecake Ball
A delicious and simple no bake pumpkin cheesecake ball with toffee!
Keyword:
no bake pumpkin cheesecake ball
Servings
:
1
large cheesecake ball
Ingredients
1

package (8 ounces)

FULL FAT cream cheese*

1/2

cup

unsalted butter

do not use margarine, 8 tablespoons total

1

teaspoon

vanilla extract

1

teaspoon

pumpkin pie spice

1/3

cup

canned pumpkin**

not an entire can

1

cup

powdered sugar

2

tablespoons

packed brown sugar

1 and 1/3

cups

spice cake mix

dry and not prepared

1/2

cup

toffee bits

1

cup

miniature chocolate chips

Crackers/cookies for dipping

(cinnamon graham crackers, gingersnaps, etc,)

Optional: orange food coloring
Instructions
Beat together the room temperature (do NOT melt) cream cheese and butter, vanilla extract, and pumpkin pie spice until completely smooth.

Add in the pumpkin, powdered sugar, brown sugar, food dye (if desired for a more intense orange color), and pumpkin spice cake. Beat until all ingredients are well incorporated.

If needed, add a bit more spice cake mix if the mixture is too wet. If you use the right products at the right temperature you shouldn't need to add more than a tablespoon or two. Note that it will firm up quite a bit during chilling time.

Stir in the toffee bits.

Form into a ball and wrap tightly with plastic wrap.

Chill in the fridge for 2 hours or until firm.

Remove and coat in miniature chocolate chips.

Serve with your favorite cookies/crackers -- cinnamon graham crackers or gingersnaps are our favorites.
Recipe Notes
*Do not use a lower fat or spreadable cream cheese as this won't set up. Use real butter. Both should be at room temperature and not at all melted for best results. **Use a thicker canned pumpkin (it shouldn't be watery at all) I prefer Libby's canned pumpkin for consistency. ***Cook time refers to chilling time and time required to bring the butter and cream cheese to room temperature.
More Pumpkin Desserts:
Bakery-Style Soft-Baked Pumpkin Cookies
Pumpkin Spice Latte (kid-friendly version)
A Simple, 30-Minute Pumpkin Cinnamon Roll Cake
The nutrition facts are just on the dip; add in whatever cookies/crackers accordingly!